Benefits of having a real estate VA in 2024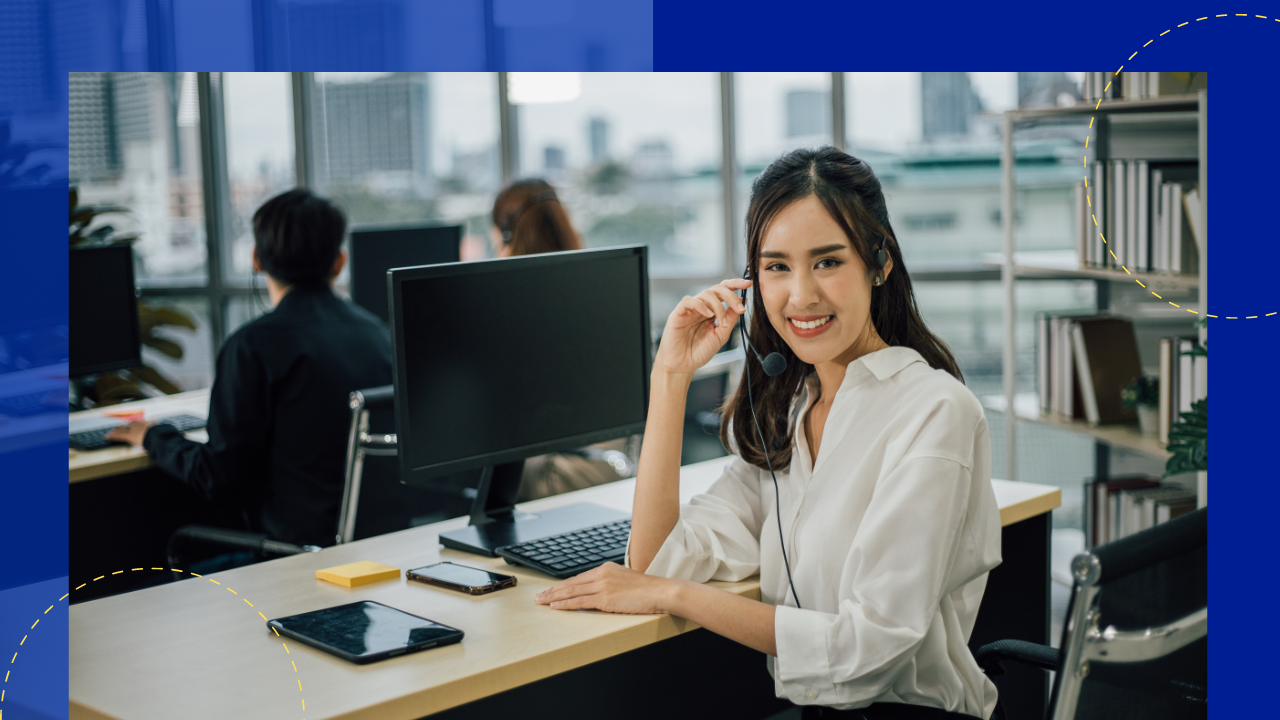 In the real estate industry, everyone has to be on top of their game to keep up with the competition. It even gets tougher with the changing trends and market volatility over time.
Brokers and entrepreneurs have to deal with a lot on their plates, from closing sales and flipping houses to securing contracts. While given that most of them work long hours to pull everything off, this type of "hustle" is not sustainable for their firms.
More than providing administrative services, businesses now realize the importance of virtual assistants (VAs) in terms of running their operations.
Greg Brooks, National Director of Business Development at Rocket Station, highlighted the benefits of having a real estate VA on episode 421 of the Outsource Accelerator podcast.
The real estate property market in 2024
As inflation affects the global economy, the property market has its ups and downs at the same time.
Per Greg, the US experiences a "housing deficit [with] interest rates [at] 6.5 or seven points in [several locations]." The skyrocketing mortgage rates have even hit record highs in the country, causing a decline in housing.
On the bright side, the housing deficit could cause the demand for housing to grow. According to Greg, most people "see this as an opportunity" for a market reset while developers turn to larger housing projects.
Greg also sees this as a good position for Rocket Station, especially with their clients "changing their strategy" to invest in larger developments.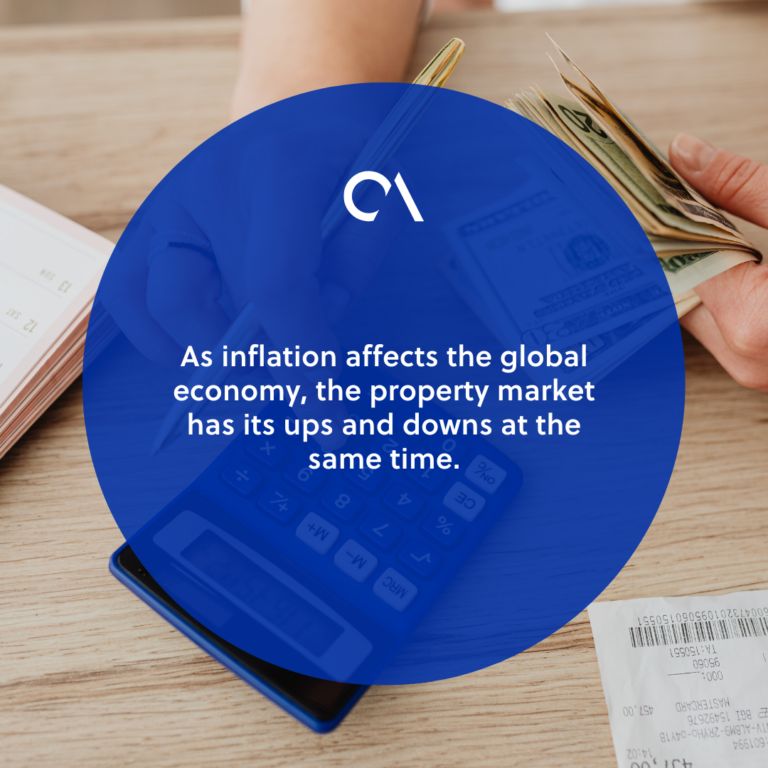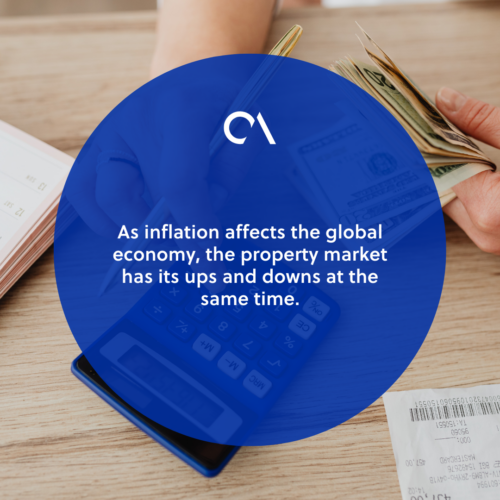 Benefits of having a real estate VA
Greg agreed that at some point in time, entrepreneurs viewed real estate VAs as "a marketing expense" they could cut easily when needed. However, with the restrictions during the past years, more people have seen them as their "most valuable asset."
Truly, hiring a real estate VA can be life-changing, especially when you are used to doing everything on your own.
Below are some of the benefits a real estate VA can bring you.
Professional services
Greg mentioned that most VAs nowadays "[look] for professional careers" with their experience in marketing, customer service, and team management.
Real estate VAs provide more than administrative and clerical services to businesses. Taking Rocket Station's example, their virtual teams offer an extensive range of functions, from accounting to lead generation and marketing services.
Optimized leads and conversions
At the same time, Greg shared that brokers also hire real estate VAs to manage internal sales and marketing.
According to him, brokers use established platforms such as Zillow and "[pay] a lot of money to bring those leads." Following up and getting in touch, however, becomes difficult with tons of activities they had to do throughout the workday.
Real estate VAs are most helpful in bringing in quality leads and converting them into customers.
Fresh ideas and perspective
With in-house teams occupied with their work, keeping up with real estate trends and updates become challenging.
Real estate VAs can bring fresh ideas and perspectives to a team. They can be tasked to look out for trends to incorporate into their campaigns and improve their processes through their ideas and experiences.
Saving time and energy
Brokers and investors alike can save their time and energy by hiring real estate VAs.
Greg iterated that Rocket Station's services are catered to "business owners [with] good team members who [are] getting burned out." He added that a real estate VA helps them "leverage and put time back in their pocket so that their A and B players can focus on the strategy."
Guaranteed return on investment (ROI)
Greg shared that many of their clients "utilize their virtual team members" since they could bring in six-digit investments in contract reassignments.
At the end of the day, real estate VAs can bring huge ROIs for a company with the right opportunity, structure, and training provided for them to get their jobs done.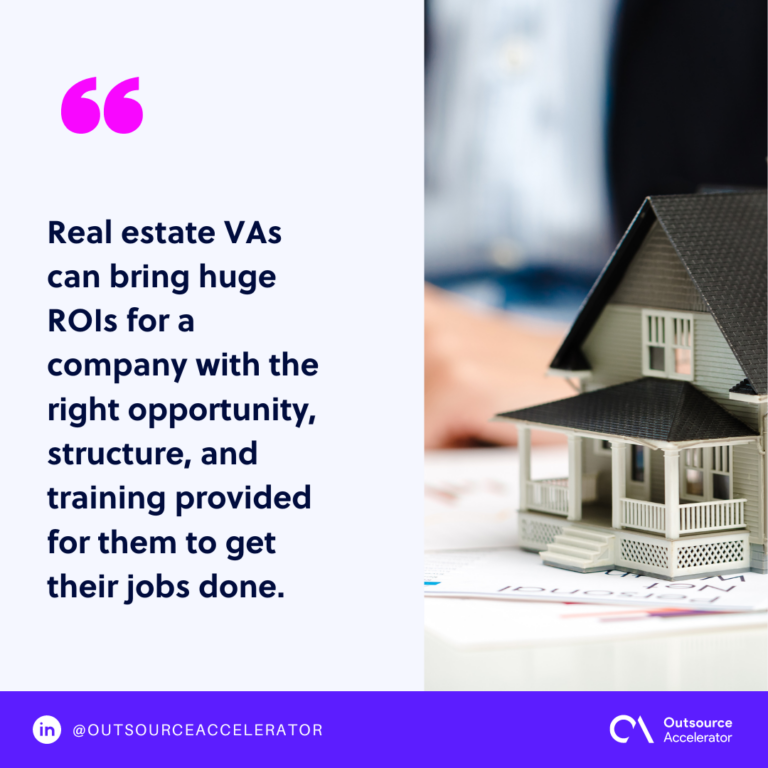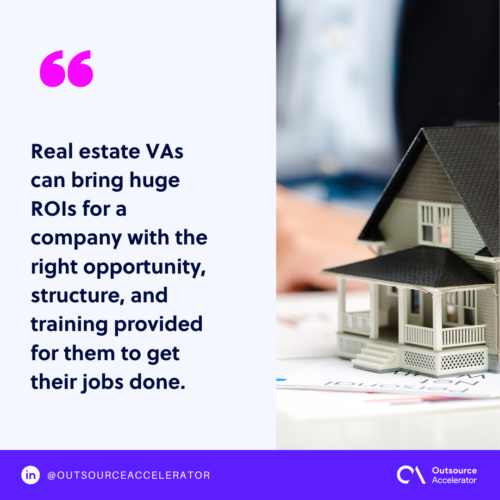 How Rocket Station goes beyond real estate VA services
Greg emphasized that Rocket Station caters most to real estate businesses "who need to scale."
Working with more than 1,600 clients over the past years, Rocket Station uses its extensive knowledge and experience in the real estate industry to provide the best virtual teams and improve its clients' processes.
They give suggestions and solutions on what their clients can refine more to help them get the results they expect and stay on top of their game.
Check out their website at https://rocketstation.com/ to learn more about their services. At the same time, listen to episode 421 of the OA podcast.