How can a real estate VA help your business?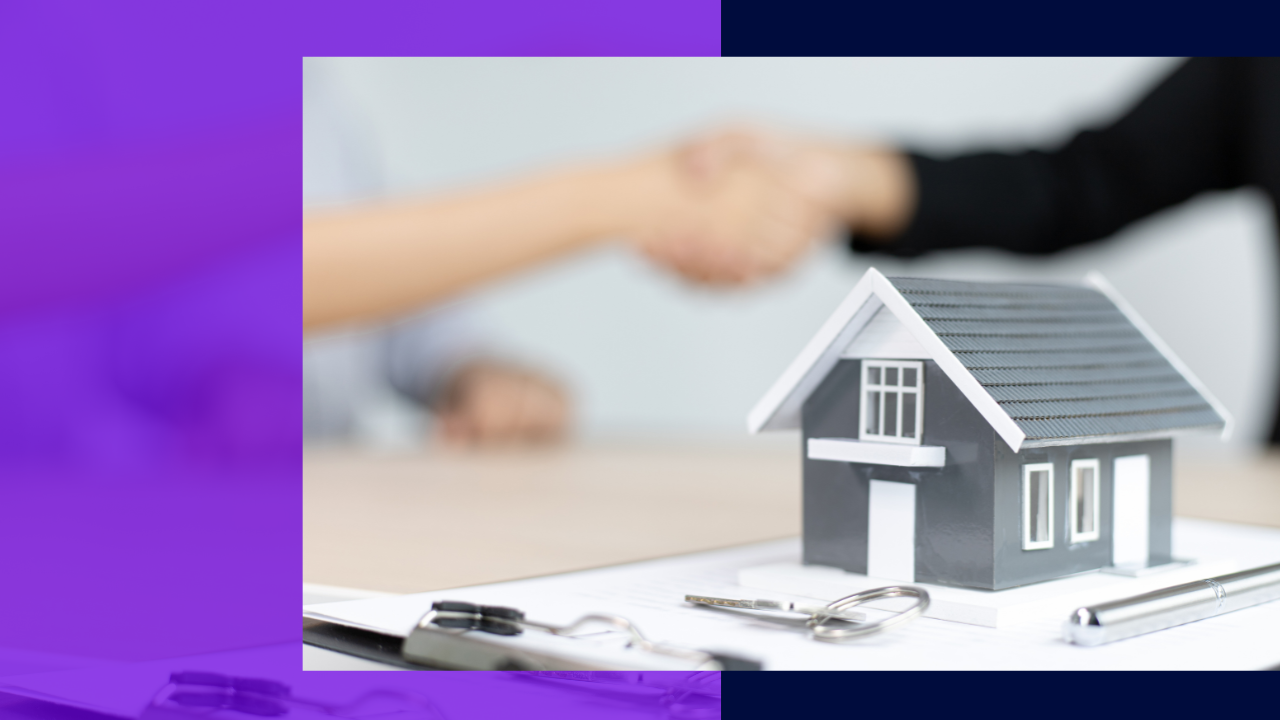 As organizations adopt their operations to a hybrid work setup due to the impacts of the COVID-19 pandemic, there has been an expected increased demand for virtual assistants in the past year.
One of the emerging remote roles in these times is a real estate virtual assistant. Real estate virtual assistants have gained popularity in the past year, as more professionals in the industry realize they need help in managing their calendars, business contracts, and property databases.
Definition of a real estate VA 
A real estate VA, or virtual assistant, is a remote employee that caters to the companies in the real estate sector. They usually handle administrative tasks and free up the time of the agent that they are assisting.
People that are in the real estate industry usually spend their time generating new leads and closing deals. Hiring a virtual assistant will help you concentrate more on growing your business than performing administrative tasks every day.
Benefits of hiring a real estate VA
Hiring a real estate virtual assistant comes with many benefits to your company and your in-house agents. Here are a few of them:
Increased productivity
Virtual assistants help increase business productivity. They are skilled in handling common administrative tasks efficiently. This frees up your in-house team to focus on their main workload and your clients.
You can save on time, effort, and employment costs
They are also a good option to save money. As most VAs charge hourly rates, you only need to pay for the work they do. They also work remotely so you can save up on electricity, internet, and other office expenses.
Hiring real estate virtual assistants is cost-effective. As most of them are already professionals in the industry, they require little to no training. Assigning them specific tasks based on their expertise is easy.
Your business can consider delegating other tasks to a real estate VA in countries with lower salaries. Find a partner in popular outsourcing countries like the Philippines or India to save on costs.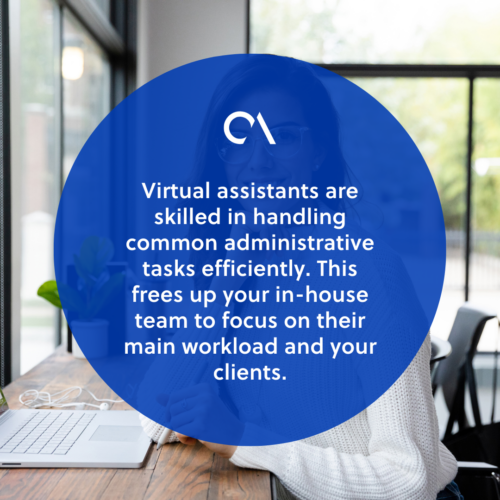 Tasks a virtual assistant can do for your real estate company 
Aside from doing administrative jobs, a real estate VA can also be tasked with different job functions. They can do any remote task that helps real estate agents.
Here's a close look at the common tasks a real estate virtual assistant can do.
Research
Real estate is a very competitive sector. It is critical for your business to stay updated with the current news and happenings, as well as newly-passed laws and regulations in the industry.
A real estate VA can do research-related functions such as tracking the market trend, monitoring competitors, pricing points for various locations, etc. In this way, your in-house agents have the necessary information whenever they need it. 
Marketing
Most people these days utilize the internet to search for ideal things to purchase. To keep up with this, you need an excellent social media presence and unique digital marketing skills for people to notice your real-estate business. 
A virtual assistant that could manage and create an efficient marketing strategy could help with this. They can run different campaigns, respond to prospects' queries, create interesting marketing materials, or start a blog about your business. 
VAs can track the latest viral event in the real estate niche, monitor engagements, and analyze certain statistics to see what marketing strategies work well for your company.
Agents in a real-estate company usually have a filled schedule every single day. Real estate VAs are skilled in using different scheduling tools to manage and schedule appointments for your in-house team. 
They could remind you of all appointments in your calendar. They could also organize your schedules so there will not be any overlap in meetings or property tours.
Data entry
Your business deals with tons of data, regularly. Keeping track of client information, financial records, and property details can be time-consuming and exhausting. 
Hiring a VA to manage your data entry is ideal for this task. There are real estate VAs that are spreadsheet masters with years of experience in compiling data in an easily accessible manner. 
Customer care
A real estate virtual assistant can do follow-up calls for leads or prospective clients. They can also answer inbound calls or emails from buyers that need answers to their inquiries. 
Virtual assistants are known to have excellent communication skills and will have no problems talking to customers. They can also entertain people who are asking about an available viewing time or to see if a property is still up for sale.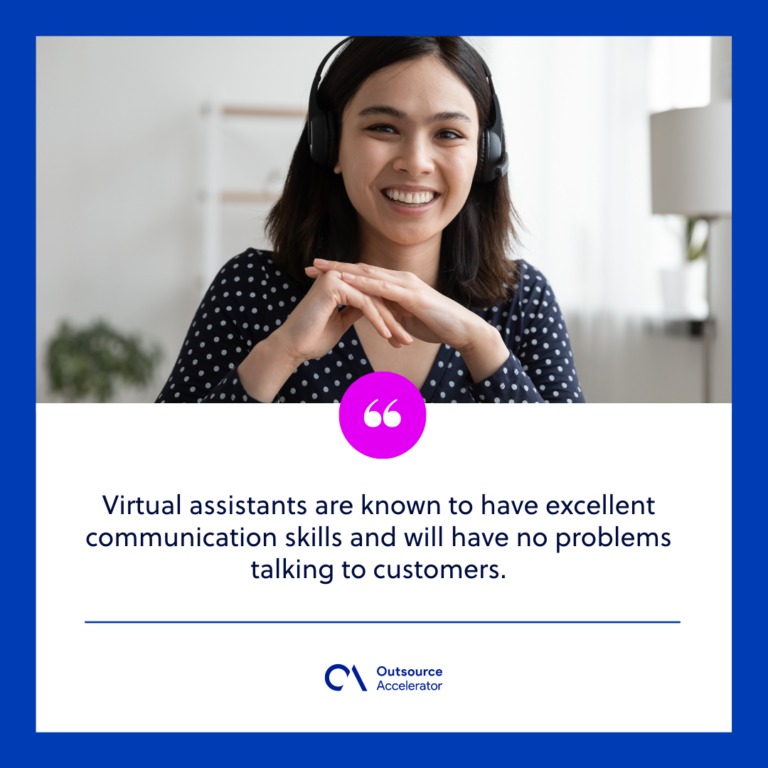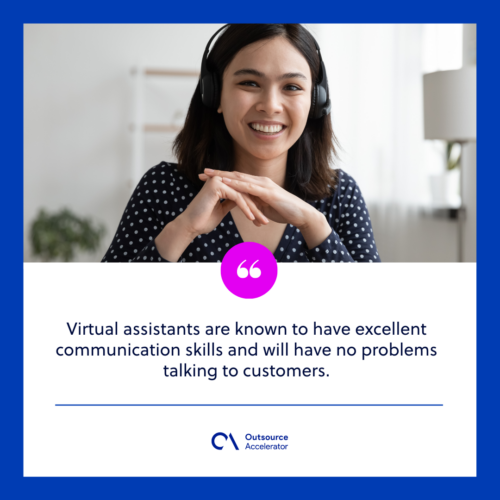 Finding a trusted real estate virtual assistant
For your real estate business to flourish, you need to have reliable in-house staff and a trusted virtual team to assist you. MVP Asia Pacific could be the right partner for your organization.
Experience rapid growth for your business as MVP helps you scale your business with a team of experts and accelerate your company using high-quality resources from MVP.
With their various real estate management services – such as market research, paperwork management, and estate listing updates – they could assist you in transforming your business into the most successful firm in the industry.
Reach out to MVP Asia Pacific today.