The ultimate outsourcing healthtech checklist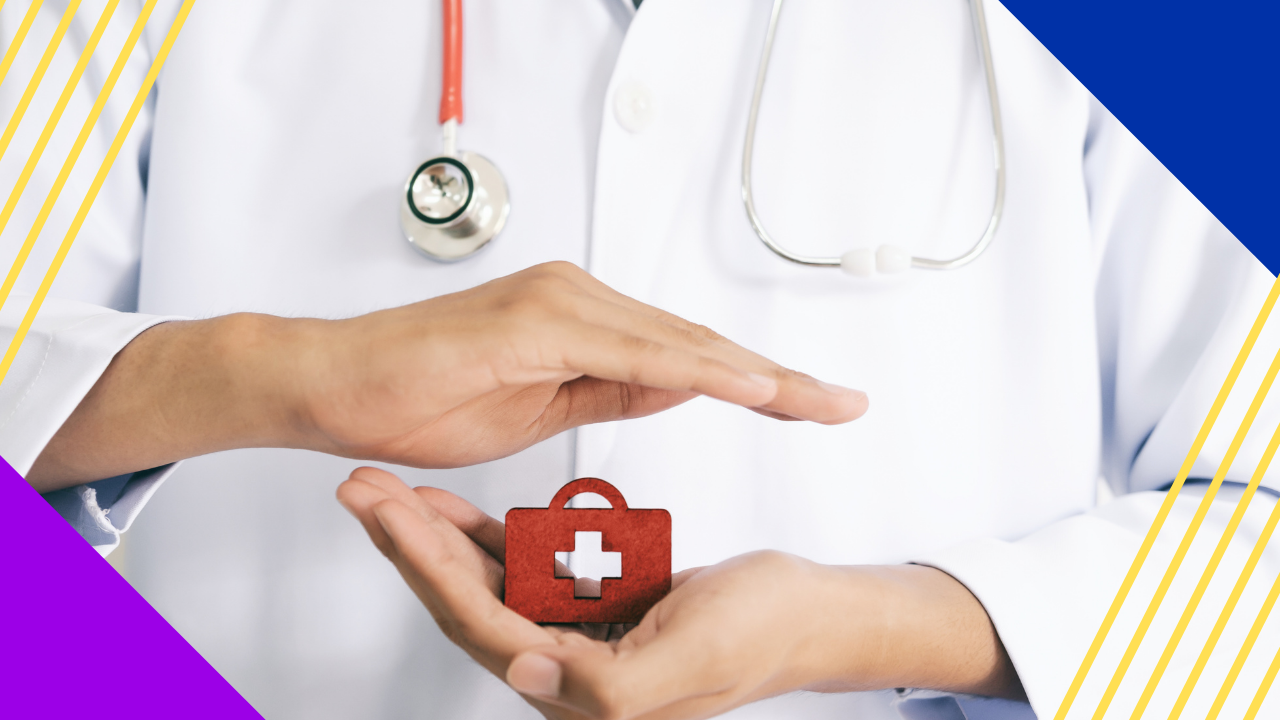 The COVID-19 pandemic had directed a big spotlight over the healthcare industry. The demand for health services made business owners think of new approaches —such as healthtech — to better serve their clients 
Companies also turned to Business Process Outsourcing (BPO) to cope with the rising trend. 
With outsourcing, facilities can provide time-efficient solutions to patients, increase business productivity and create a high-performing healthtech team to cater to patients.
Defining healthtech and its rising demand
Health technology, or healthtech, is the use of devices, medicines, vaccines, procedures, and systems to create a solution for a health problem and improve a person's quality of life.
It refers to any tech-enabled healthcare services and products that can be delivered or consumed outside a hospital or a physician's care.
Because of the rising tech and internet era, healthtech has become the fastest-growing vertical in the healthcare sector.  In fact, a report from market research company Facts & Factors forecasted the industry to reach US$2020.94 billion by 2026 with a Compound Annual Growth Rate (CAGR) of 14.8% from 2019 to 2026.
This huge growth is attributed to the ease and mobility that the sector offers to help people better their health and wellbeing.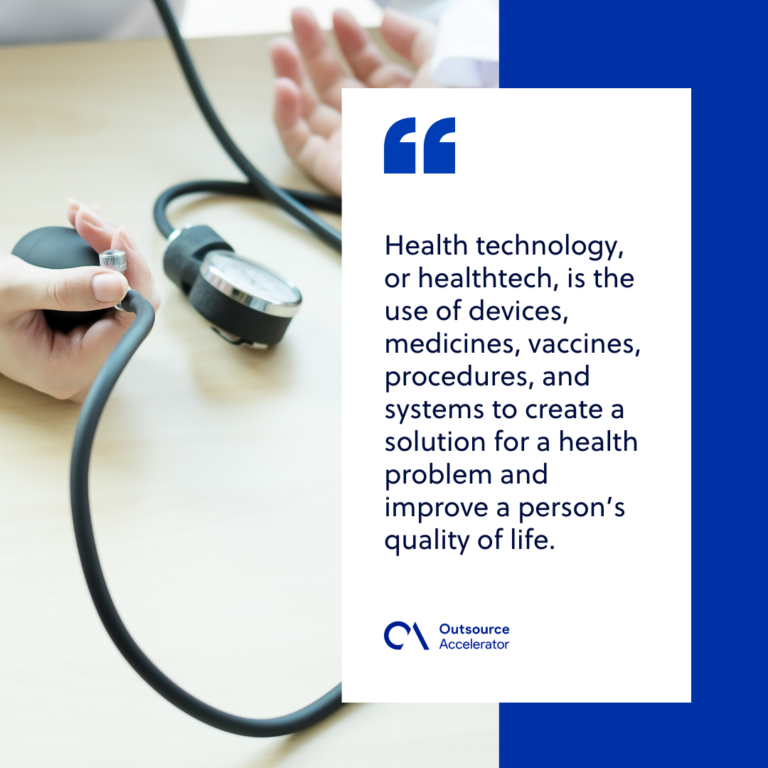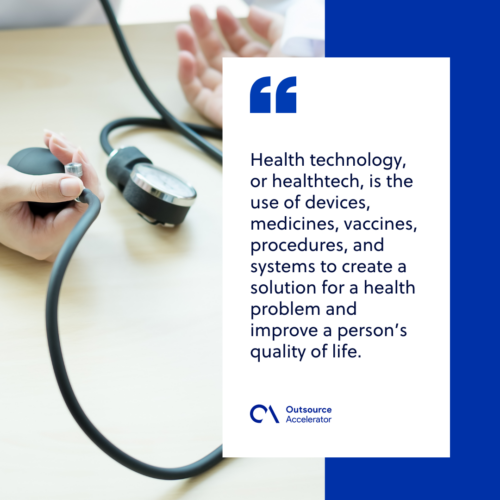 What to look for in an outsourced healthtech partner?
An outsourcing partner could help sustain your healthcare business in times where you are short-staffed or your local team is busy with heavy workloads. 
They could also bring your company several benefits such as a boost in productivity, increased patient satisfaction, among others.
To help you find the perfect third-party provider for your business, here's a checklist of all the qualities to look for in an outsourced healthtech partner.
The ultimate outsourcing checklist
High NPS
NPS, or Net Promoter Score, helps organizations determine the quality of an outsourcing company's customer service. A high NPS shows that a service provider has happier clients, high loyalty and retention rates, and growth revenue outputs.
When utilized correctly, NPS can tell you the following:
How well the outsourcing firm is performing;

How quickly issues are being resolved; and

If their clients are satisfied with their service
Highly-skilled professionals
The most important thing to look at when choosing a healthcare outsourcing partner is the quality of their talents. A dedicated team of skilled professionals can provide quality results that would make your business more efficient.
Now that more and more innovations are being presented, it can be beneficial to recruit a team that adapts well to the current trend and technology in the healthcare industry.
Established outsourcing companies have excellent recruitment specialists that process employees with experience in the field that can give excellent service to your organization.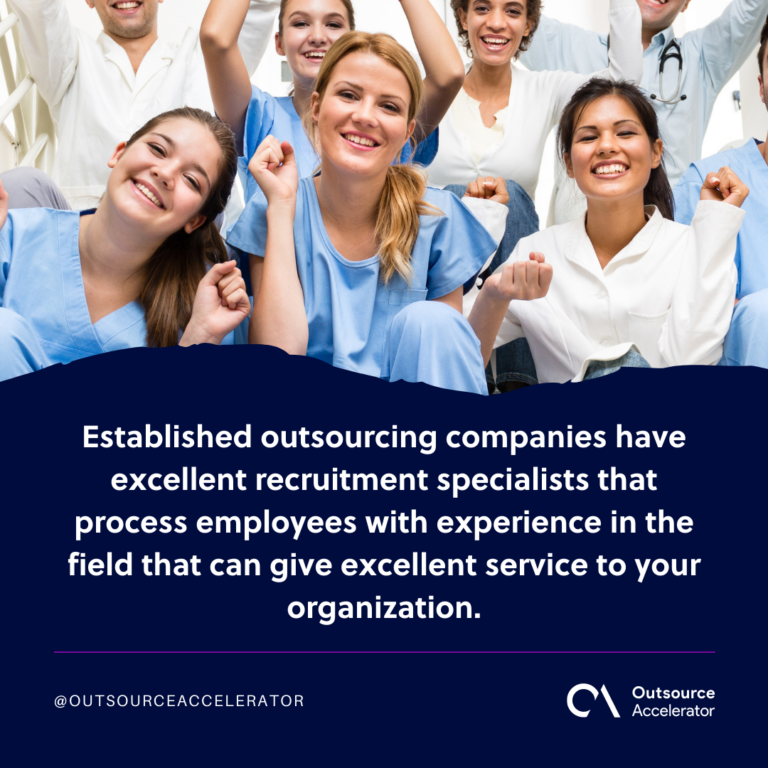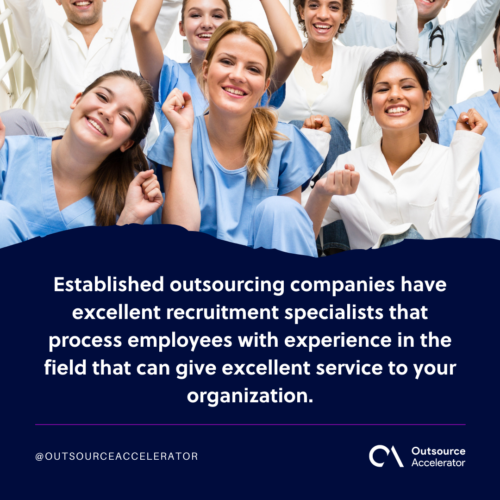 Cost savings
Creating an in-house healthtech team from scratch can be expensive. Building a team involves recruitment costs, training & certification fees, additional office space, computers, and other hardware & software tools to be fully operational.
Outsourcing can help you save on these things. The right outsourcing partner offers services on different verticals in a more affordable package. 
Hiring an outsourced healthtech team also gives you the freedom to create a solution that fits your company's needs and budget.
Wide range of patient services representatives
An outsourced company with a wide pool of patient services representatives can provide non-clinical support to your local staff and ensure a healthy revenue cycle in your company.
Aside from efficiency and operation accuracy, partnering with a third-party provider that provides a one-stop and all-in-one service will save you from the trouble of working with multiple companies for different tasks. 
Regulatory compliance
Being a healthcare facility means that you have to deal with the personal health information of numerous patients. Because of this, your healthcare solutions partner must have international standard compliance — such as ISO and HIPAA — for ease of business.
ISO, or International Organization for Standardization, is a certificate given to businesses that deliver a level of quality to their customers by having well-defined and regularly checked processes. 
Meanwhile, HIPAA, or Health Insurance Portability and Accountability Act, are standards and rules that protect the security and privacy of the personal health information of clients.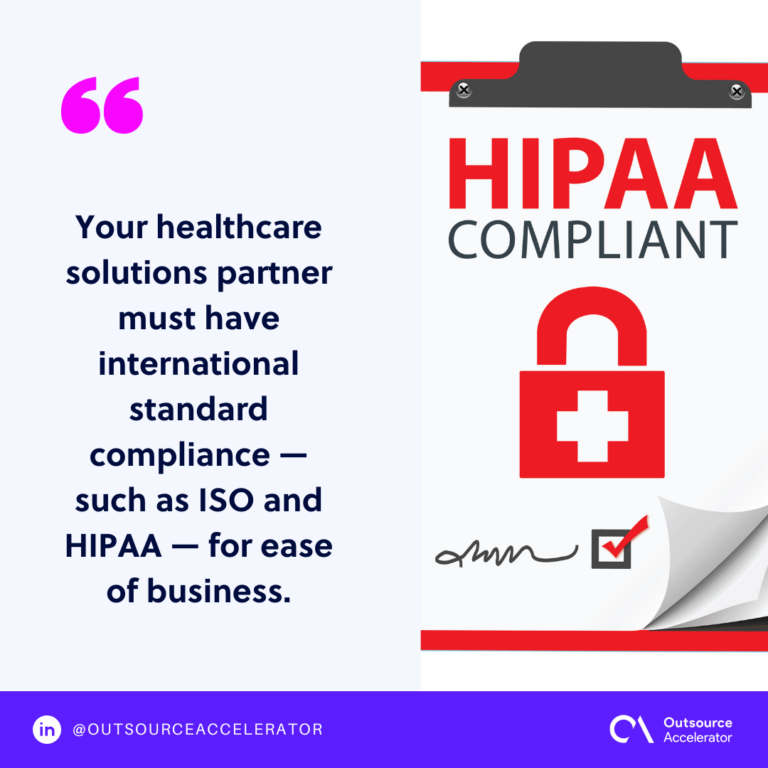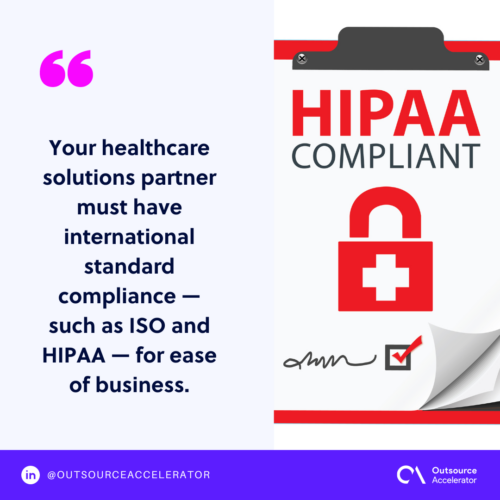 Flexibility and customizability
The healthtech industry, as with other sectors, fluctuates from time to time. That is why it is ideal to partner with an outsourcing company that can support your business through good and bad times. 
An outsourcing partner should be flexible enough to adapt to unforeseen changes in your operations. They should also know when to expand their service capacity to generate greater revenue for your organization.
To address these issues, look for a service provider that can help your operations rapidly scale up or down. Additionally, recruit an outsourcing company that can easily customize and adjust its services according to your needs.
Outsource your healthtech support with Infinit-O
It is essential for companies that offer healthtech services to find a BPO partner that not only helps them finish workloads, but also provides a competitive edge in the industry. Infinit-O could help you with this.
As an established outsourcing company with clients across the globe, Infinit-O helps you access the healthcare industry's top talents. Their team of employees can perform several tasks including customer service, marketing, finance and accounting, software development, sales, and data analysis.
Using the latest technology and solutions, they guarantee an excellent team of professionals that could help your company compete in the global healthtech market.
Collaborating with Infinit-O helps you gain these five key benefits:
Cost reduction.

High-quality service and highly-skilled teams with 70% operational cost savings.

Scalability.

Can easily respond to every shift your business demands. 

Access to world-class talent.

The firm's A+ recruitment process attracts world-class talent with an industry-leading retention rate.

Operational excellence.

Collaborative SLAs and metric-intensive performance.

Trusted partnership.

Have confidence in Infinit-O's >97% client retention rate and 75 Net Promoter Score. Aside from that, the company is ISO 27001 & 9001 certified, GDPR, and HIPAA compliant.
Contact Infinit-O now to explore their wide range of outsourced services.