Why companies are outsourcing healthcare services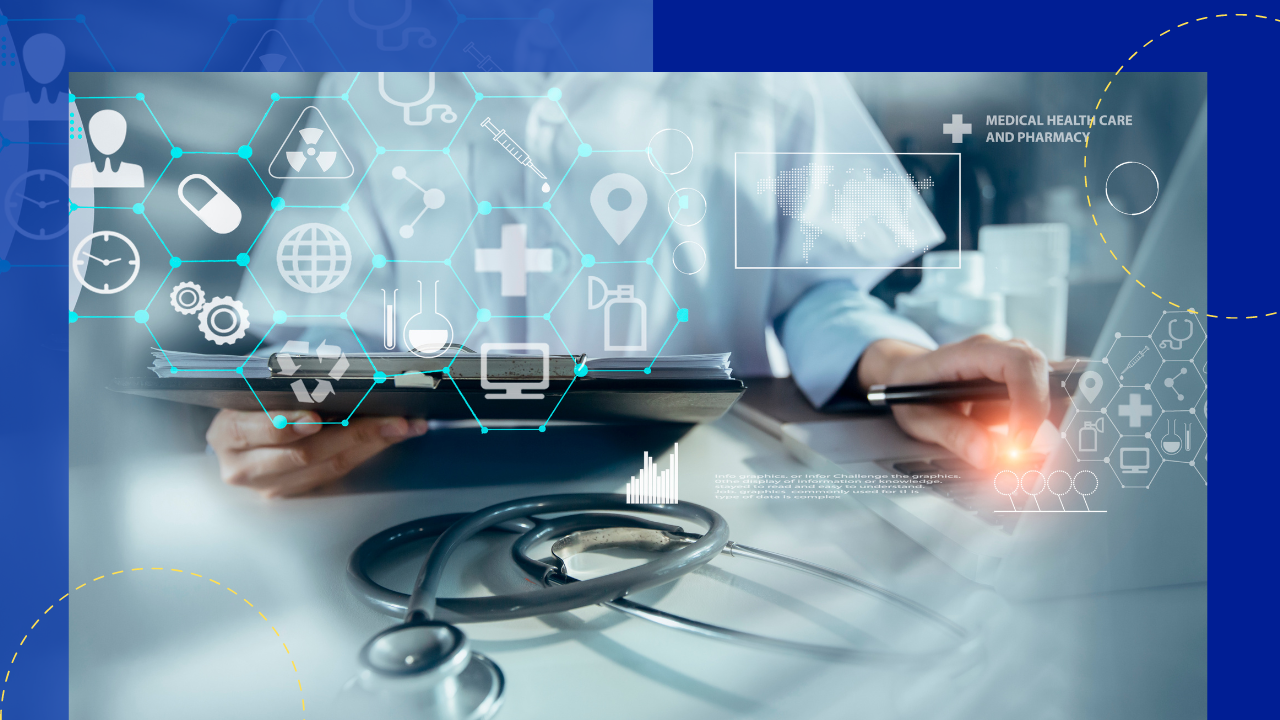 Business process outsourcing (BPO) – the process of delegating certain business functions to outsourcing firms – has long been a staple practice across many industries.
By utilizing business gaps as a foothold, the BPO industry has entered even other sectors commonly expected to bring in-person service delivery.
The healthcare sector is among the growing number of industries that have embraced the rise of the BPO industry.
Like other client-oriented industries, many healthcare establishments have massively benefited from partnering with trusted offshoring firms like MVP Asia Pacific.
With the onset of the COVID-19 pandemic, the advantages of offshore healthcare services have been further emphasized.
By providing companies with essential services solutions, the BPO sector continues to solidify the positive outlook other industries have for it.
Understanding offshoring in healthcare
As the sector responsible for providing medical and patient care, this industry is generally associated with doctors, nurses, and other medical professionals.
These professionals are often pictured working closely with their patients and other healthcare colleagues in hospitals.
However, a medical facility isn't run solely by people in lab gowns and other white garments.
There are still administrative tasks and other back-office functions critical to the smooth operations of a hospital.
Despite not being inherently medical services, these back-office operations directly support and streamline the healthcare services provided by health professionals.
Outsourcing these operations to BPO providers allows healthcare companies to benefit from cost savings and provide more efficient client and clinical services.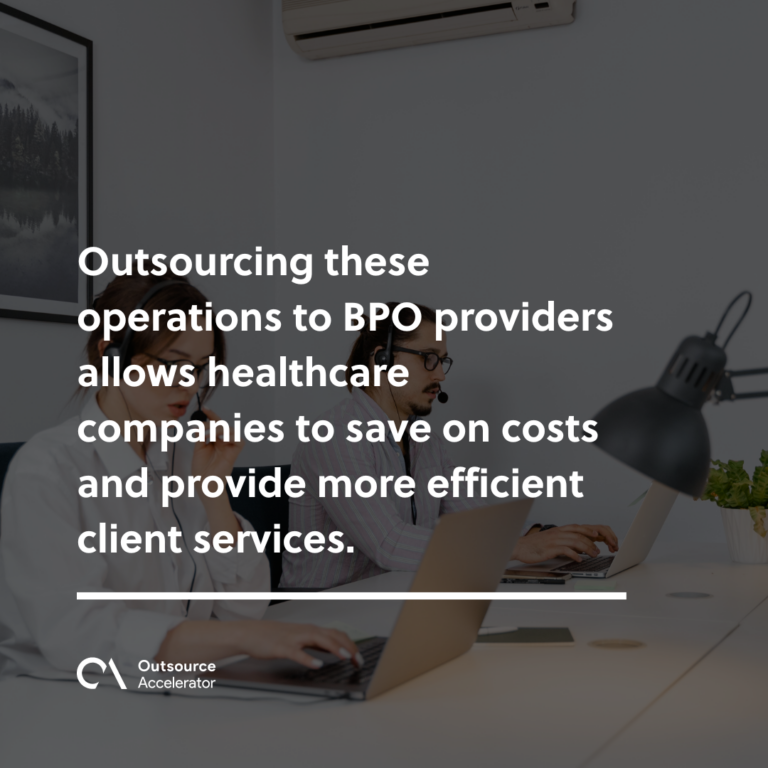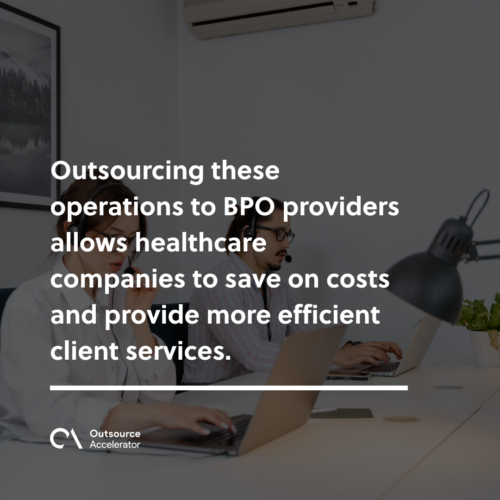 Why companies are outsourcing healthcare services
Here's what mainly prompts healthcare services providers to outsource:
It saves money
Outsourcing back-office functions to offshore companies operating in developing countries allows healthcare facilities to save up to 70% on labor costs.
Additionally, they gain cost savings on equipment and facilities already covered by the fees they pay their outsourcing partners.
Outsourced services operate 24/7
Continuous and uninterrupted operations are a must in the healthcare industry, making offshoring firms the perfect solution for augmenting their processes.
Outsourcing firms usually operate 24 hours a day, all day, and all year round. Healthcare providers can provide non-stop services no matter the time or occasion through outsourcing.
Outsourcing firms have better back-office technology
Outsourcing firms naturally invest in the tech needed for their services. This means that outsourcing companies always have better – and often leading-edge – software for executing back-office functions than healthcare establishments.
These solutions may include software for customer relationship management (CRM), business process automation (BPA), and data management.
Assured HIPAA compliance
No healthcare company would partner with an outsourcing firm that doesn't comply with their industry's standards.
MVP Asia Pacific is one of the renowned outsourcing firms that fully complies with the healthcare industry's regulations and standards, including HIPAA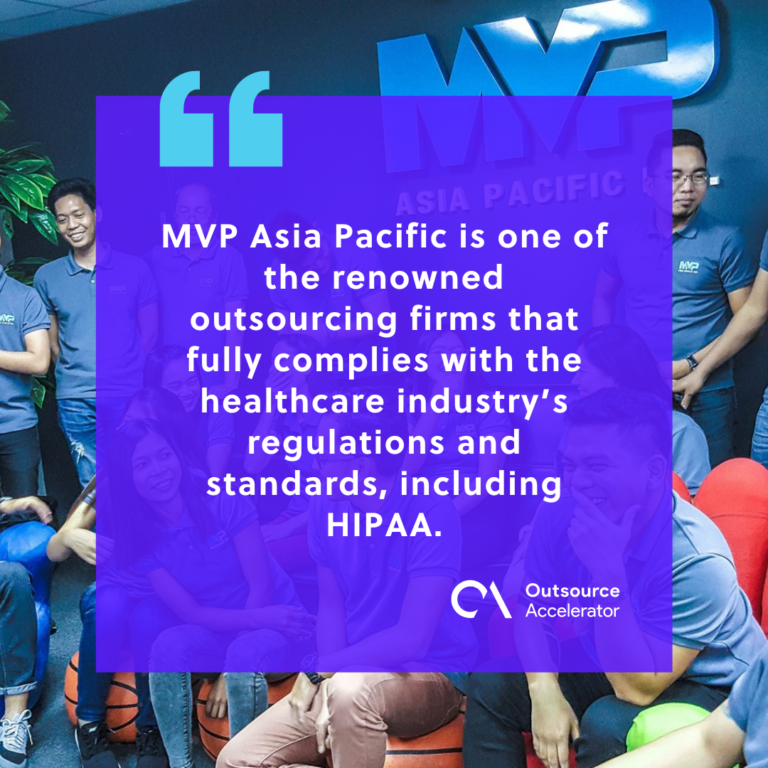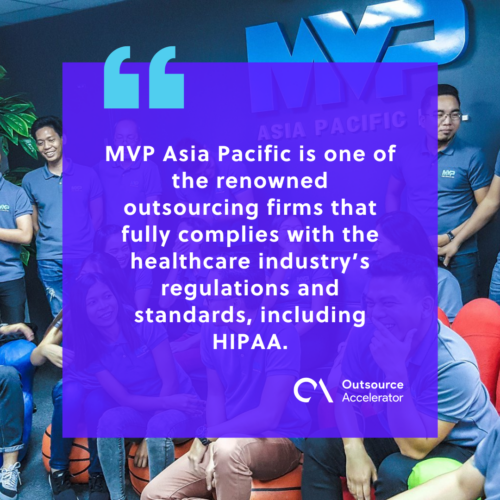 Commonly outsourced healthcare services
Below is a list of some healthcare services functions often entrusted to outsourcing firms.
Billing
Unlike billing in other industries, medical billing can be quite complicated.
Each treatment and medication requires personnel familiar with medical terminologies and codes.
A competent outsourcing firm, like MVP Asia Pacific, has agents knowledgeable about these terms. These agents also have access to software specifically designed for medical billing
Healthcare support
This function is the healthcare industry's version of customer support services.
As most outsourcing firms also operate as contact centers for various other industries, running healthcare support operations is a cinch.
Moreover, outsourcing companies operate 24/7, ensuring round-the-clock support for their healthcare clients. This is a key factor to boost patient satisfaction.
Claims processing
A large volume of insurance claims needing processing comes with the territory of the healthcare industry.
Like healthcare support, this function is best – and often – delegated to outsourcing firms better equipped to handle back-office operations.
Healthcare outsourcing firms can do it faster, from verification to the qualification of claims applications.
Transcription
Transcribing audio dictation of doctors can eat up a lot of medical professionals precious time. While it's a crucial component in providing accurate medical services, it's a tedious and laborious task.
Many healthcare companies today recognize this fact and act accordingly by outsourcing medical transcription to BPO companies.
Why choose MVP Asia Pacific when outsourcing healthcare services
MVP Asia Pacific ensures that the quality of the services they offer to healthcare providers is second to none.
MVP Asia is a HIPAA-compliant company, ensuring your clients' confidentiality is in safe hands.
Moreover, MVP Asia's team of highly skilled agents is trained and familiar with medical terminologies to mitigate, if not eliminate, the chances of errors.
They also operate using the latest industry technology to provide efficient and timely output delivery for your business.
MVP Asia guarantees patient satisfaction when you partner with them for medical coding services. Healthcare providers can be assured that this firm has the expertise to handle the work.
Contact the MVP team now and entrust your healthcare company's back-office operations to their capable hands!