All you need to know about back office work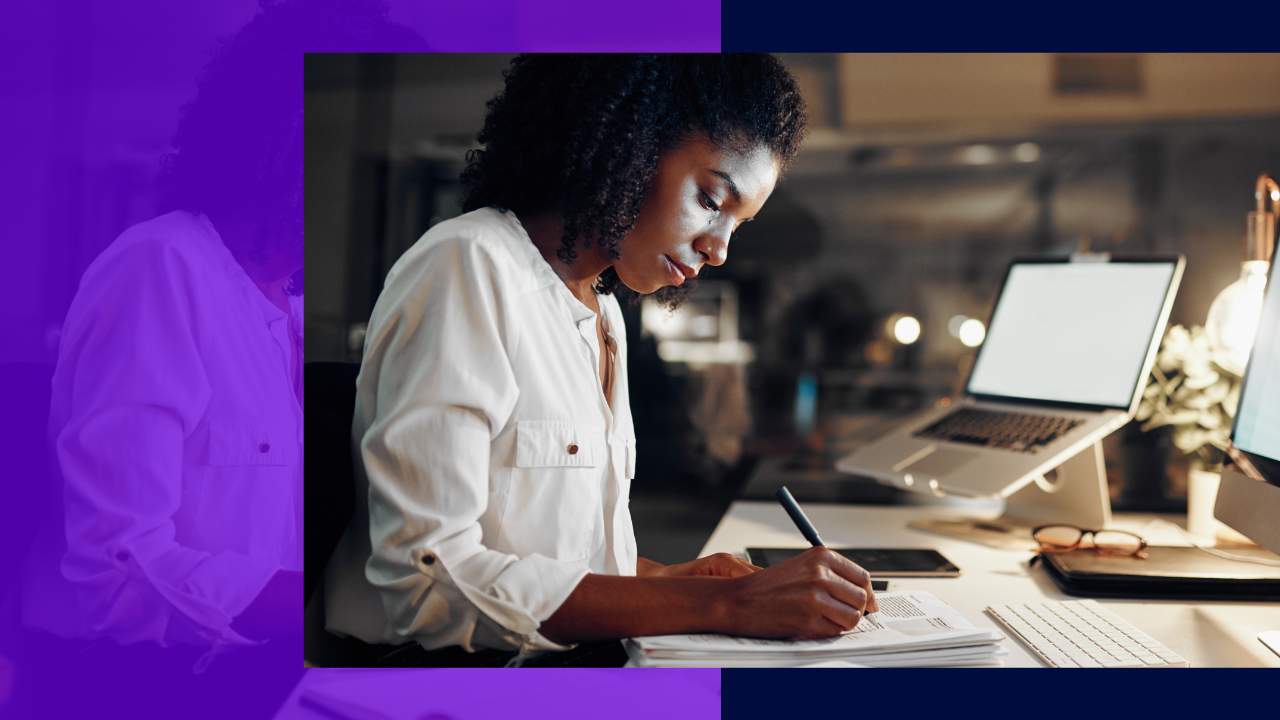 All you need to know about back office work
Back-office employees ensure that all in-and-out processes in an organization are properly executed—from administrative tasks, to payroll, and data management. A smooth workflow is key to ensure that each department is sustaining what the company needs to thrive.
To elaborate on these tasks and processes, this article will give you an overview of back-office operations, how it works, and what back-office roles there are that you can outsource.
What is bac
k office work?
The back office serves as the primary source of clerical and administrative tasks in a company's day-to-day operations. Back office roles include bookkeeping, accounting, record maintenance, IT services, and regulatory compliance.
These back-office roles aren't exclusively front-facing, and back-office workers don't have to deal with clients and customers, unlike their counterparts in the front office. 
Back office roles are as important as customer-facing jobs, as they perform administrative tasks that ensure that the company's workflow is running smoothly. Back office work comprises essential roles that help ensure the smooth operation of the front office and front-facing employees.
Back office roles mostly revolve around maintaining books, data, information, and the company's IT infrastructure (for the IT department). It's good to keep in mind that not every back office has the same roles and job responsibilities. 

There are different types of back-office support roles, and each of them is completely unique from one another.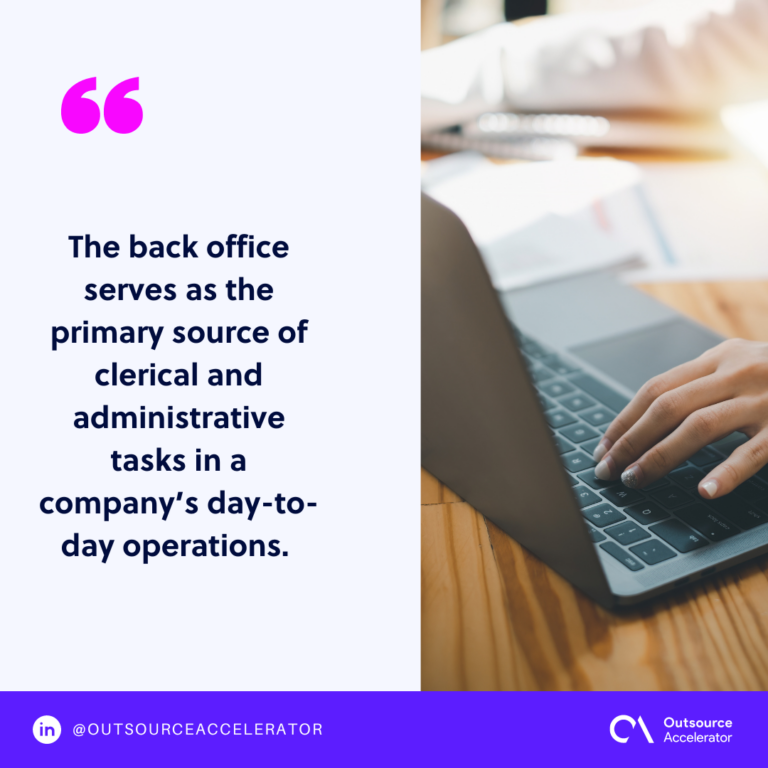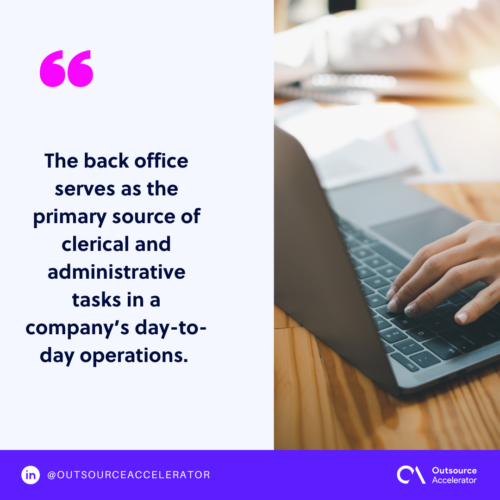 How it works: Back office to front office
It's been said that the back office doesn't generate much revenue for the company compared to the front office. To an extent, this statement is correct for several reasons. 
Front office roles such as customer service representatives, marketing executives, sales officers, often have monthly numbers and revenue goals to hit every month. On the other hand, back office roles are mainly "behind the curtains" tasks (clerical duties, paperwork, document processing, encoding, etc.)
Yet, the back office roles go hand in hand with client and customer-facing roles, back office-related tasks usually involve supporting the front office. It would also be impossible for front office personnel to function without the assistance from back office representatives.
Back office roles you can outsource
Most roles in a company, be it in the front office, middle office, or back-office can be outsourced. For now, let's focus on back-office roles you might outsource.
To preface, outsourcing is the practice of partnering up with a third-party company to offload responsibilities to outsourced employees of agents. It's regarded to be a surefire way to save company resources in the long run.
Most companies outsource the following back office work and function:
Data entry clerks
Data entry clerk handles administrative and clerical tasks. These professionals usually check, enter and update new or incoming data into a company's computer system. 
Data entry clerks ensure that the organization's computer database is accurate, organized, and up-to-date.
Administrative clerks
Administrative clerks such as bookkeepers are also responsible for performing daily administrative tasks to support their  operations. 
Their duties include answering business phone calls or emails. They also maintain an organized filing system for all the incoming and outgoing documents from their company.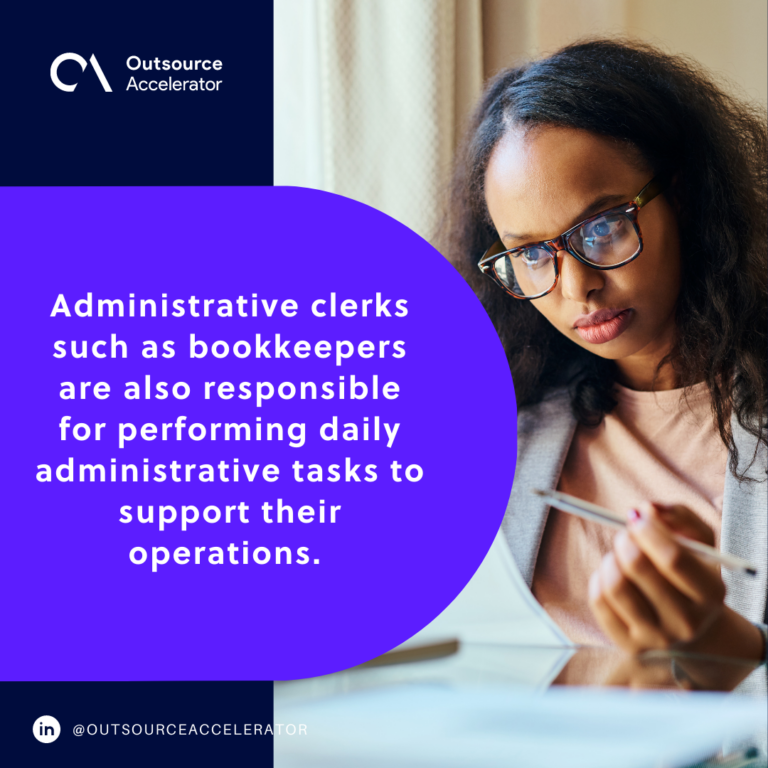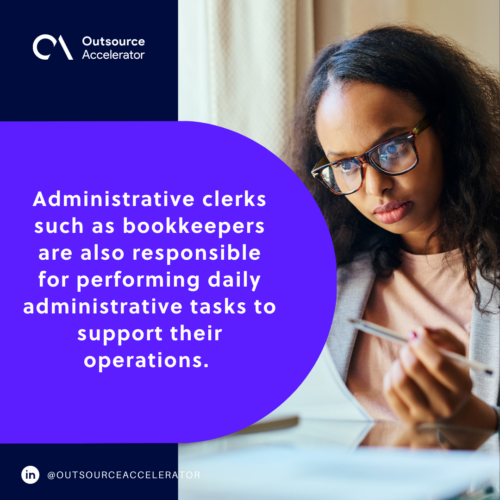 Payroll, finance, and accounting
Payroll 's main duty is to secure that all employees receive their compensation properly. They also make sure that salaries are on time, and if there are disputes, hence they should be able to address them.
Payroll is usually handled by either the accounting department or the human resources department.
Data management
Data management processes and secure that all data in your organization are unified across all channels. They help in minimizing potential errors by establishing security standards in data processing. 
With reliable, and accurate data, companies can make decisions more quicker and more efficiently to market changes.
IT support
IT support specialists are the ones who make sure that your computer systems, and all software applications. IT also troubleshoots any technical related problems about a company's products and services.
All of these back-office roles are often supplementary to employees of a company or a business. They exist to provide above and beyond support to each department concerned to ensure smoother everyday operations.
About SixEleven BPO
Six Eleven is a Davao-based Business Outsourcing Process (BPO) company in the Philippines. One of their primary goals is to provide a cost-effective way to boost your company's revenue without wasting resources, time, and effort. 
Six Eleven provides back office services along with lead generation and telemarketing sales, customer support services (both outbound and inbound), and many other services.
If you want an outsourcing partner that would provide your back office or front office needs, Six Eleven BPO will be the perfect fit for your specific needs.