Outsourcing for startups: Your comprehensive guide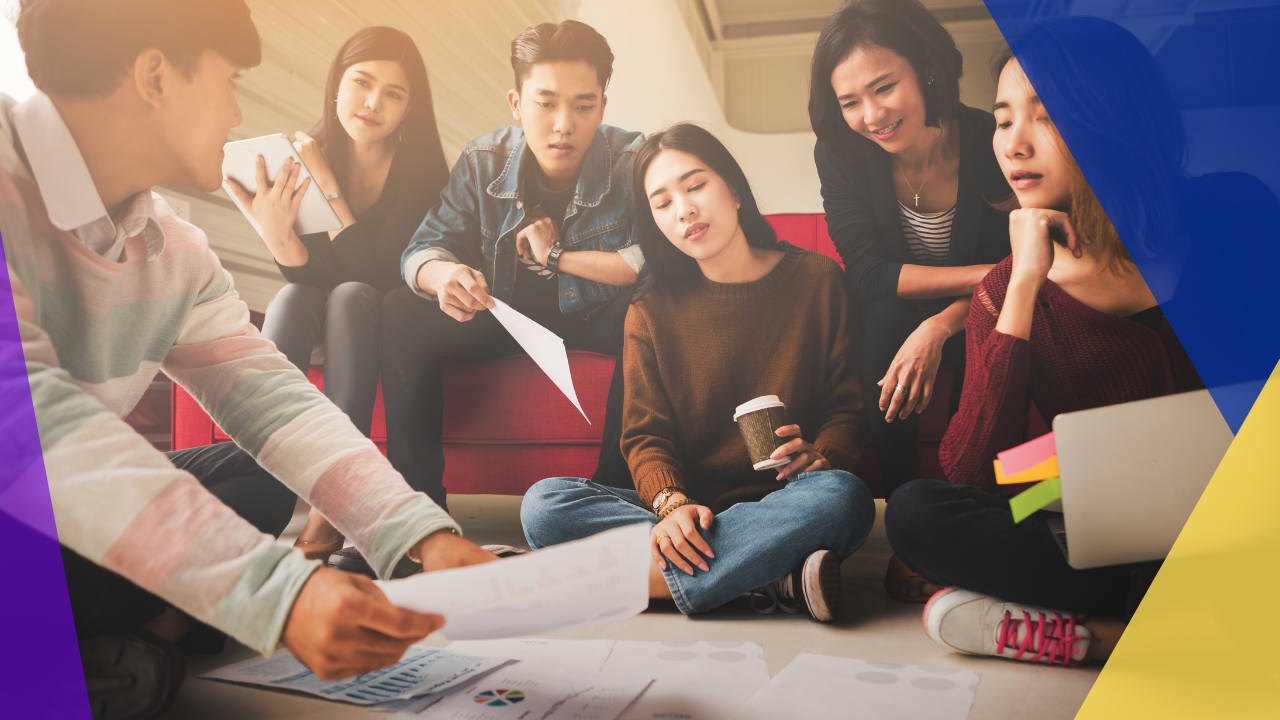 Running a startup is incredibly challenging; what's more, startup companies are usually notorious for failing. But of course, you always have to start from the bottom and work your way up. 
Quite often, as a startup, you operate with limited manpower, and your employees may end up wearing too many hats. Apart from not having enough staff, you may also lack the expertise for particular job functions.  
Not only that, but sometimes you also have to find ways to work with a restricted budget and resources. These are just some of the predicaments that your business may face as you start from scratch. 
But what other companies may have overlooked is that startups have endless possibilities. Even with such constraints, it is still possible to bring your business ideas and goals to life through outsourcing. Outsourcing for startups has always been a saving grace to many organizations. 
In this article, learn how you can leverage outsourcing as a strategic practice to support your startup in its early days and in the long run.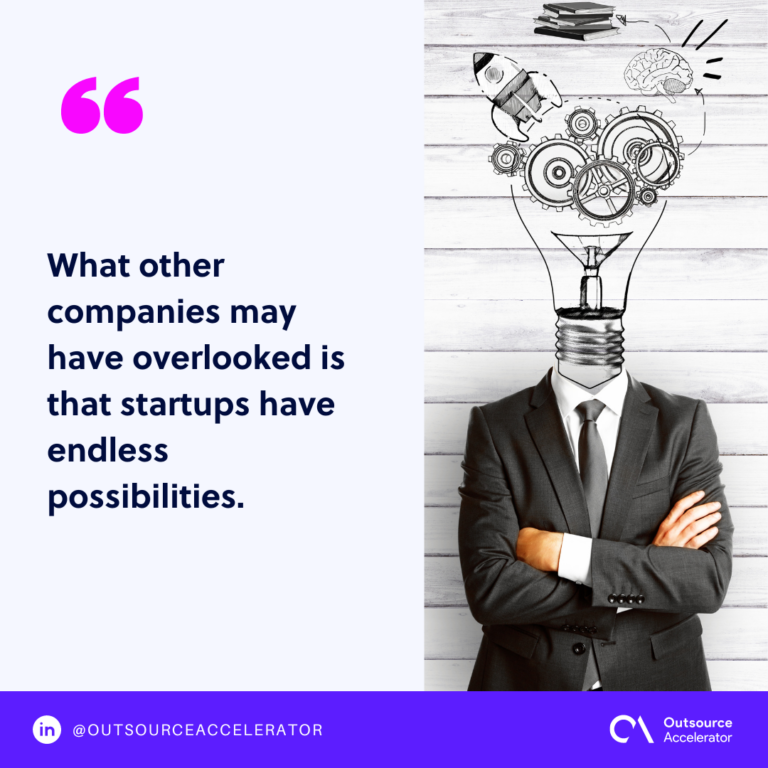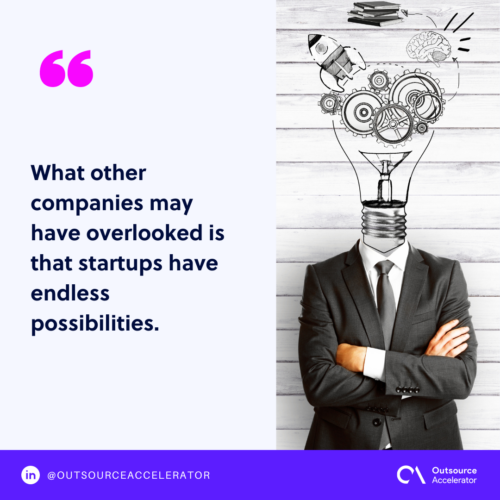 Outsourcing for startups – what it means 
Generally speaking, outsourcing refers to the act of farming out a part or various parts of your business functions to a third party. 
Outsourcing for startups can be done in various ways, such as:
Onshoring

– also known as "domestic outsourcing"; contracting out work to a third party located within the same country as your business. 

Nearshoring

– outsourcing job functions to a provider that is based in another geographical location close to your home country.

Offshoring

– delegating services to an outsourcing provider overseas. In most cases, organizations from industrialized countries

offshore

their operations to developing countries like the Philippines. 
Outsourcing is not only for startups. It has always been a viable solution for organizations of all shapes and sizes in different industries. Much like other companies, startups also have different choices on where you can acquire outsourcing services: 
Freelancers

– independent contractors that perform particular job functions, as a non-employee, for business entities. You can hire freelancers through several freelancing platforms like Upwork or Freelancer. 

Remote workers

– like freelancers, are also self-employed professionals that typically work from remote locations. You can also find remote workers on online platforms dedicated to remote workers like Fiverr or FlexJobs. 

Business process outsourcing (BPO)

– an outsourcing vendor that serves as an external service provider. Your chosen BPO company will be in charge of managing and administering your outsourced processes. 
While hiring independent specialists is also a good choice, their credibility, skills, and experience are not of guarantee. For startups, it is always best that you outsource to renowned BPO providers as they truly understand your business needs.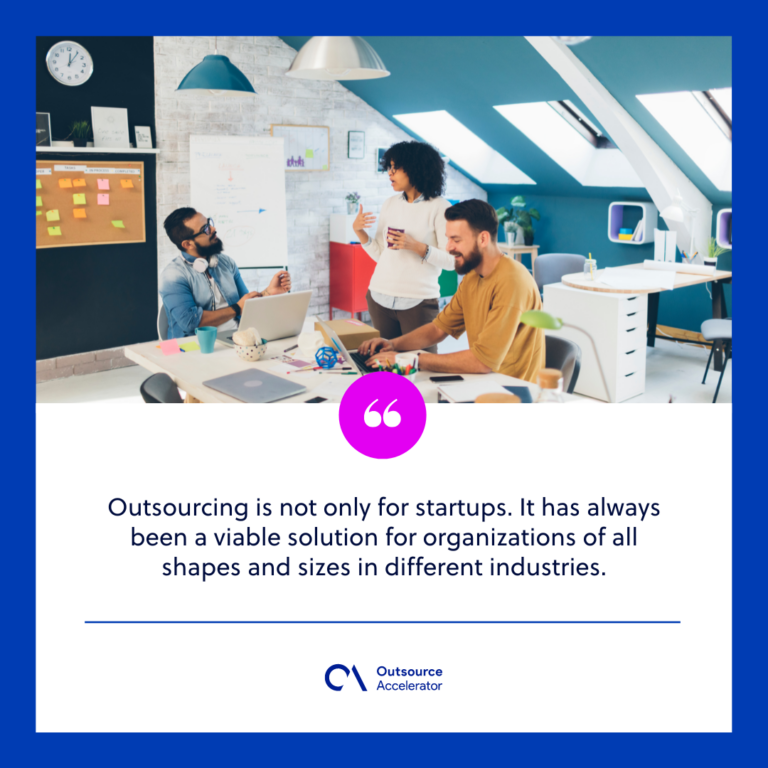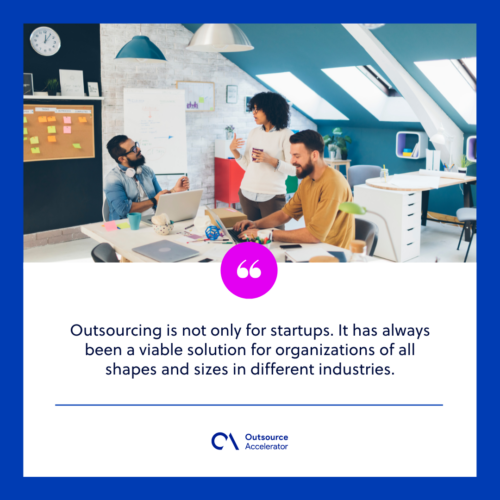 Statistics on outsourcing for startups
Outsourcing for startups will not always have the same outcome as every startup business has its unique path. Not all new companies are doomed for failure either, and the risks that come with starting a new venture are universal. 
However, it is crucial to be aware of the possible scenarios, especially with statistics around startups. Numbers don't lie; these data will help you plan better and be ready for what you might deal with head-on.
Here are important statistics about startups:
Although outsourcing isn't a one-size-fits-all practice, it will help you avoid the possible instances above. Outsourcing for startups serves as a growth strategy that has become the norm over the years, especially in today's modern businesses.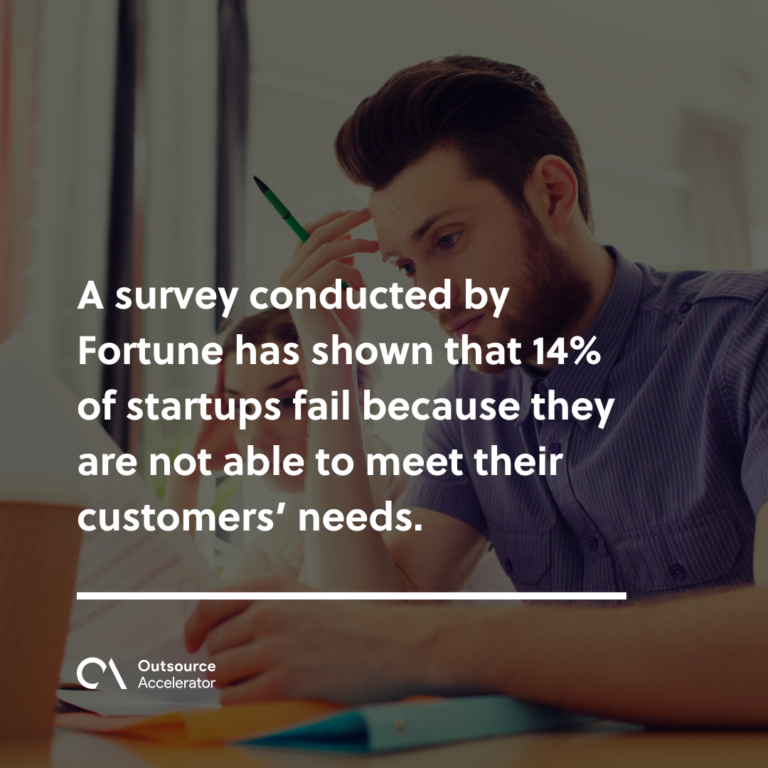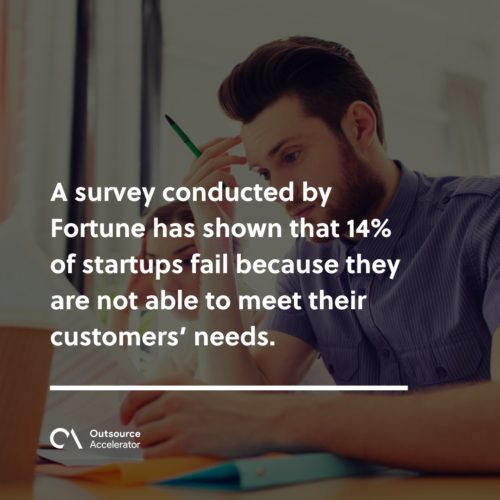 How is outsourcing for startups beneficial?
Outsourcing, as a whole, has infinite advantages for all; it aids companies in reaching their full potential. And when it comes to startups, in particular, here's how outsourcing can help empower your organization: 
Save money 
One of the primary reasons why many companies opt to outsource is due to its cost-efficiency. Compared to hiring in-house, you won't have to invest more in overheads, additional office space, utilities, and other needed resources. 
And this is especially true for Western firms that offshore services to leading outsourcing destinations in Asia like the Philippines. Foreign startups, particularly ones that are bootstrapping, can save up to 70% as they farm out services in the country. 
Tap into industry experts 
Outsourcing for startups is not just about being able to save hugely on your overall costs. Reputable outsourcing vendors help you to tap into seasoned professionals with varied specializations. 
Not to mention BPO companies serve as breeding grounds for professional expertise and global talent.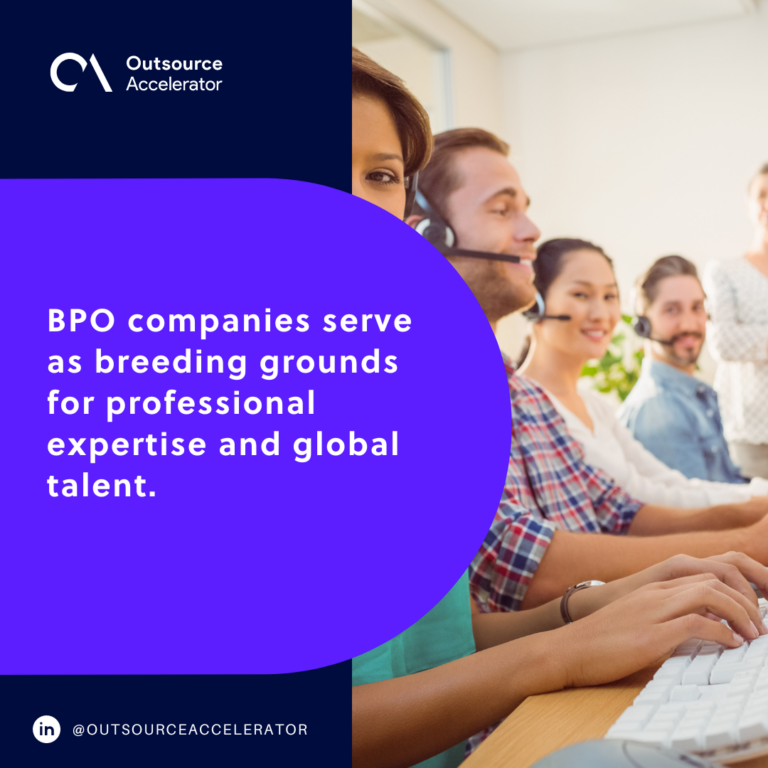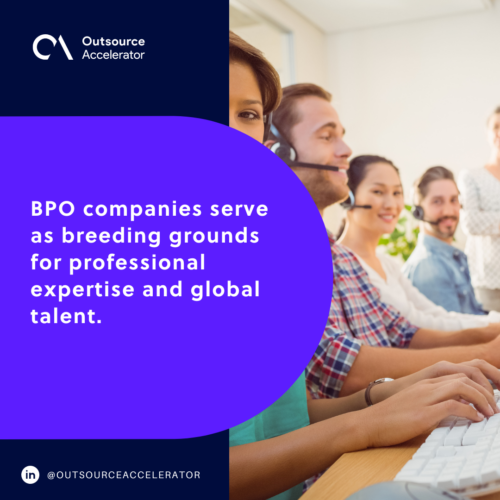 Focus on your core responsibilities
Outsourcing frees up your and your in-house team's precious time from doing tedious and repetitive tasks daily. 
Meaning you will have enough room to realign all your focus and effort on more important aspects of your business. These include your sales, marketing, and other profit-generating activities.  
Boost efficiency and productivity
Outsourcing lets you bring in experienced, knowledgeable, and highly skilled staff to your startup. This smart business move can help you likely achieve many goals in less time.  
Have more scalable operations
Outsourcing for startups also spares you from hiring permanent employees that you may not need for the long term. It gives you the flexibility to work with expert professionals at lesser costs. 
More so, outsourcing enables you to easily scale up and down during peak and off-peak seasons. 
Access the latest technologies
Lastly, contracting out work to outsourcing providers gives you access to the latest tools, technology, and infrastructure. While you may not have the budget to do so, BPO companies invest in these resources as it helps them offer the best services and outcomes to their clients.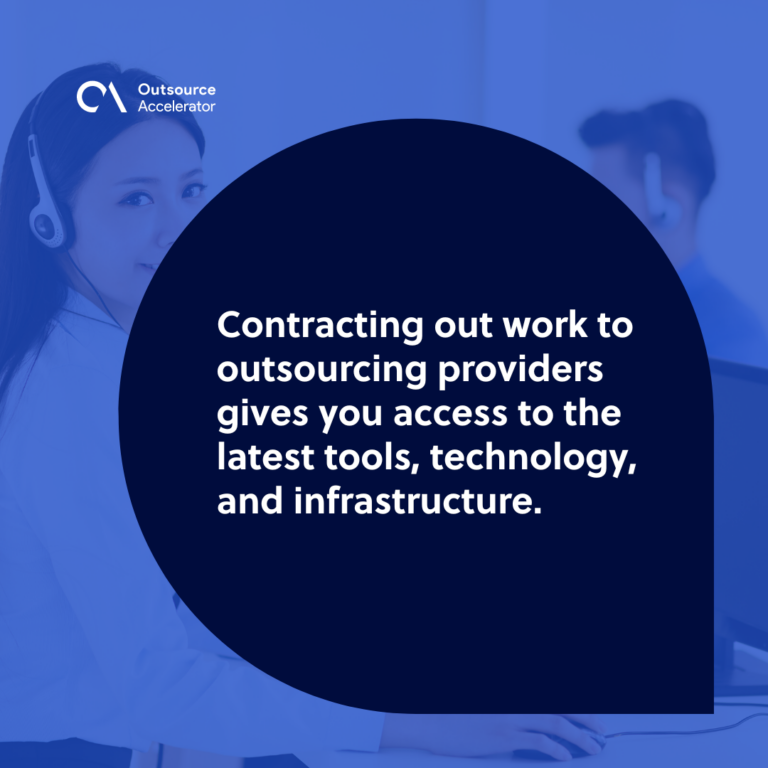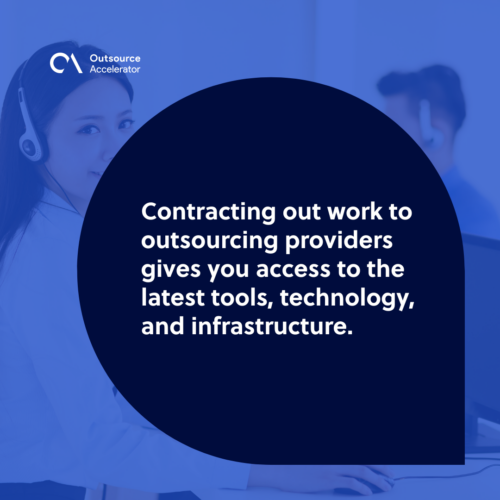 Outsourcing for startups: Roles you can outsource 
Now, you may wonder what specific roles you can farm out. Below is a list of tasks that startups mainly outsource to support their growth and day-to-day operations: 
Human resources and recruitment
Your HR and recruitment play a vital role in your startup's growth and in ensuring that you find the right talent. An outsourced HR team can help you find the perfect candidate to scale your operations. 
They can also assist in effectively outlining your policies, including your employee handbook, contracts, and other documents. 
Finance and accounting 
In most cases, startups usually do not require having a full-time finance and accounting department. Thus, hiring in-house and in-house accountants and accounting admins are expensive. 
Outsourcing this part of your business lets you manage your accounting and bookkeeping processes properly and accurately. 
But that does not just stop there — your outsourced accounting team can also give you valuable insights in terms of planning your financial strategies. Part of their responsibilities is also to ensure that you remain compliant with all financial regulations and tax filings. 
Digital marketing
Digital marketing is not just simply about posting catchy content online. You will need a powerful digital and social media marketing strategy to capture the interest of your target audience. 
Outsourcing your digital marketing to experts in the field enables you to successfully promote your products and services to the right consumers. Thus, you can better establish your brand and meet customer satisfaction.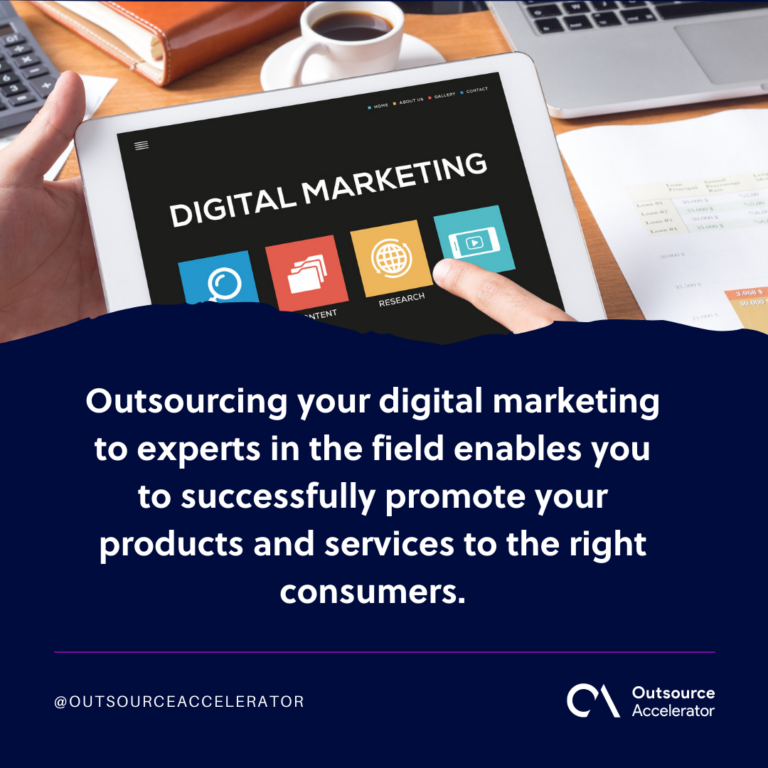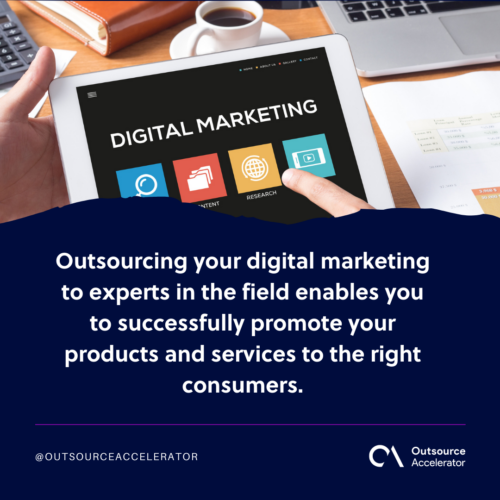 Contact center
A contact center is among the most outsourced services for all types of businesses. Your outsourced contact center representatives enable you to attend to your customers' needs round the clock. These agents have undergone extensive training and are proficient in customer service best practices. 
Creative services 
Outsourcing content creation to experienced and skilled professionals helps you create appealing content that will attract the right leads to your business. Outsourcing creative services include graphic design, content writing, video editing, and animation. 
Information technology
Every business needs an IT team to support its daily operations. And with the demand for IT experts today, it can be hard to hire in-house. 
Outsourcing some of your repetitive administrative tasks like the back office can help your in-house IT focus on more important job responsibilities.  
Outsourcing for startups: How to get started 
Follow these tips as your get started with your outsourcing venture: 
1. Set a clear plan
First, you need to determine your outsourcing needs. Have a detailed outline of your project requirements, including your goals and objectives. Be clear about your expectations and preferred outcomes. 
2. Choose your outsourcing partner
You want to be able to choose the best outsourcing provider that suits your needs. The key here is to do your research. Consider the following when evaluating your shortlisted outsourcing companies.
Industry experience 

Dedicated staff with skills and expertise 

Latest tools and technologies

Security and confidentiality procedures 

Client reviews, comments, and feedback
3. Make use of project management tools
Since your outsourced team will not be working physically with you, you should utilize a project management tool. This helps you track and monitor your outsourced project's status and progress. 
4. Keep constant communication
You need to work on maintaining a good working relationship with your outsourced team as they are still an extended part of your organization. Schedule regular meetings and catch-ups with your outsourced team. 
Take advantage of these meetings to resolve any issues, talk about changes if there are any, or share new ideas that will benefit everyone. 
5. Be open to suggestions
Another great thing about outsourcing is that you can get fresh and new ideas from people outside your workplace. Your outsourced personnel have most likely worked with different clients in various fields, making them knowledgeable in navigating different industry sectors. 
Outsourcing for startups is one of the smartest business moves you will ever make, as it helps you speed up your growth and development.