Why you should outsource medical transcription services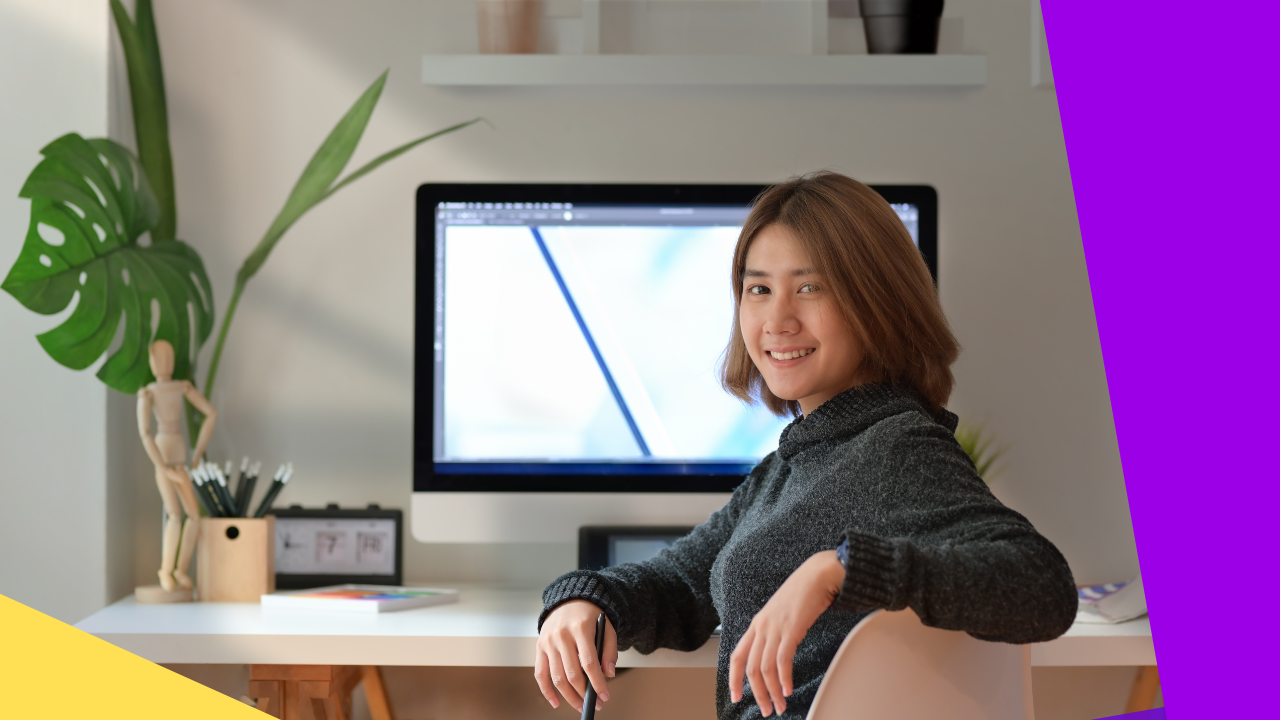 Why you should outsource medical transcription services
Medical transcription plays a vital role in the healthcare industry. In the past, physicians transcribe the patient's visits and health condition by hand. The process took a lot of time, causing delays in patient care.  
Medical transcription is crucial for doctors. They need this to support their patients and provide a high level of care. Not to mention, the increasing demand for patient care makes it difficult for doctors and healthcare providers to engage with their patients. 
As a solution, they outsource medical transcriptionists. But what can outsourcing medical transcription services bring to your table?
What is medical transcription?
Medical transcription is also known as healthcare documentation. By definition, it converts audio or video of clinical data into a text-based file or digital format. Based on the market analysis, the medical transcription market is expected to snowball in the coming years. 
Several factors are driving this growth. One of which is technological advancements. It has encouraged the healthcare industry to opt for medical transcription. It resulted in optimized operational efficiency, reduced capital expenditure, and quality patient care.
Many medical transcriptionists work for healthcare organizations, clinics, and third-party transcription companies. They perform several tasks, including transcribing medical records and office visit notes. Scheduling appointments, receiving patients, and writing down health reports are also part of their responsibilities.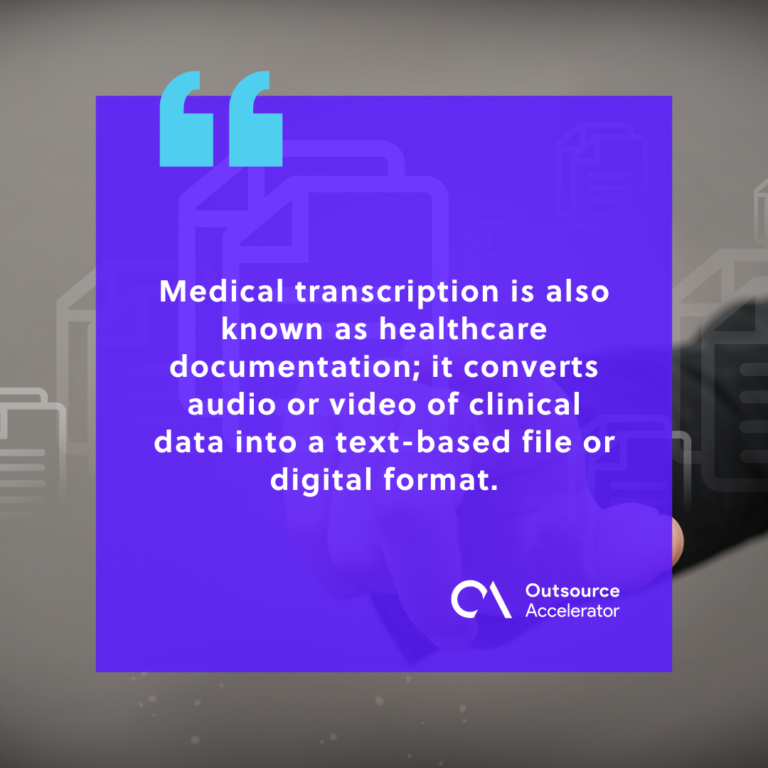 What to consider when outsourcing medical transcription services
Here are the things you should consider in choosing a medical transcription service provider:
Experience and quality
Medical transcription jobs are in demand. Several freelancers and businesses offer such services. However, not all of them can deliver high-quality outputs. 
When looking for the right medical transcription provider, check their years of experience. It will reflect the accuracy of their services. 
Since medical reports contain sensitive information, you should not compromise the quality. The smallest error can lead to big losses, endangering a patient's life.
Work turnaround time
The turnaround time (TAT) for medical transcriptionists matters. TAT is the elapsed time from completing dictation to delivering the transcribed document in print or a digital repository. 
Your chosen medical transcriptionist should provide you with the transcripts promptly. The right service offers a range of TAT that suits your needs. 
Tech stack
Like any other industry, digital equipment technology is the backbone of the medical transcription field. It drives the productivity of medical transcriptionists. 
Thus, you should also check the company's technical infrastructure. It is key to meeting the demands of customers. Some examples of technology or software are voice recognition, medical spelling checker, and electronic medical record (EMR) systems.
HIPAA compliance
Health Information Portability and Accountability Act (HIPAA) protects sensitive patient information confidentiality. It requires healthcare facilities to comply with privacy regulations. 
The medical transcription industry should adhere to HIPAA norms. Look for medical transcription companies that are HIPAA-compliant. They protect patients' medical information. 
Cost
The pricing portfolio of medical transcription providers varies. Aside from the experience and service quality, you need to consider a provider with a reasonable and affordable price. 
Remember that the clearer the audio, the faster the turnaround time and the lower the cost. So when recording files at the office, consider your recording device.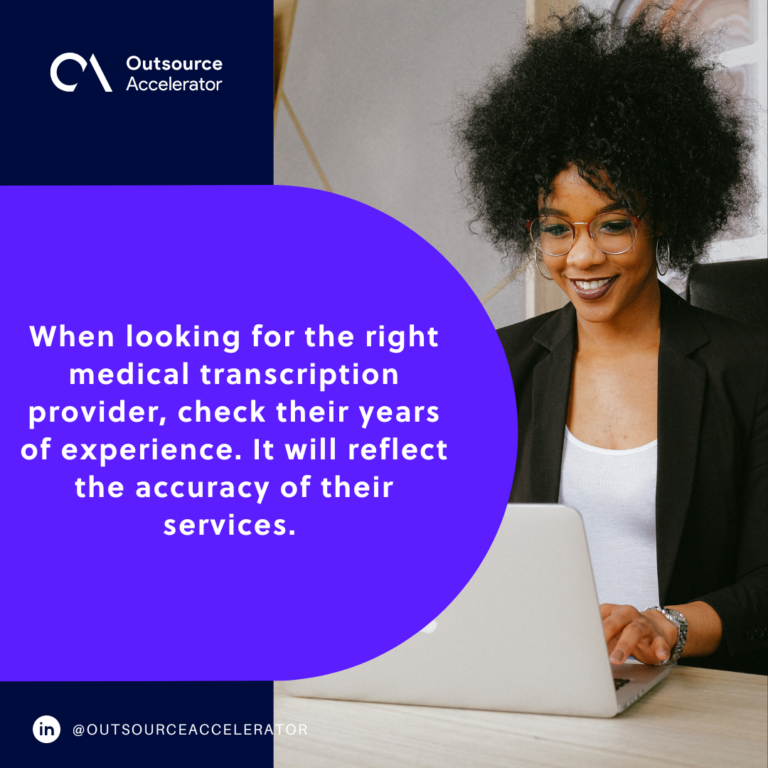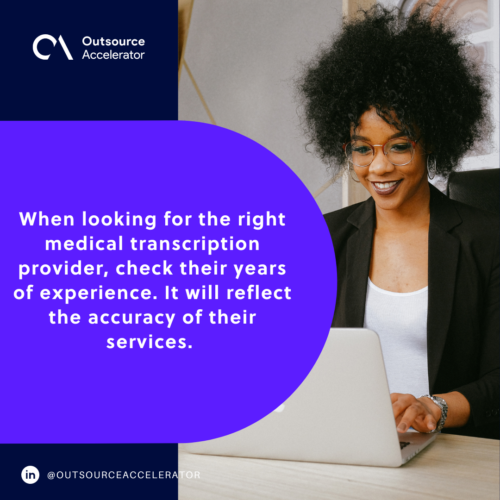 6 advantages of outsourcing medical transcription
As the medical transcription market grows, healthcare providers are keener toward error-free transcribing in a quick turnaround time. Here are some benefits of outsourcing medical transcription services:
1. Saves resources
Outsourcing saves money, effort, and time. For medical transcription services, you would only pay the medical transcriptionists for what they delivered.
Another instance where you can reduce costs is infrastructure investment. Medical transcription involves high-end equipment and software for recording and transcribing. Outsourcing allows you to cut costs for expensive medical transcription equipment. 
2. Access to skilled transcriptionists
An experienced medical transcriptionist clearly understands the transcription process. When you outsource these people, you work with well-trained transcriptionists who have worked with various clients in the field. 
They deliver high-quality and accurate transcription.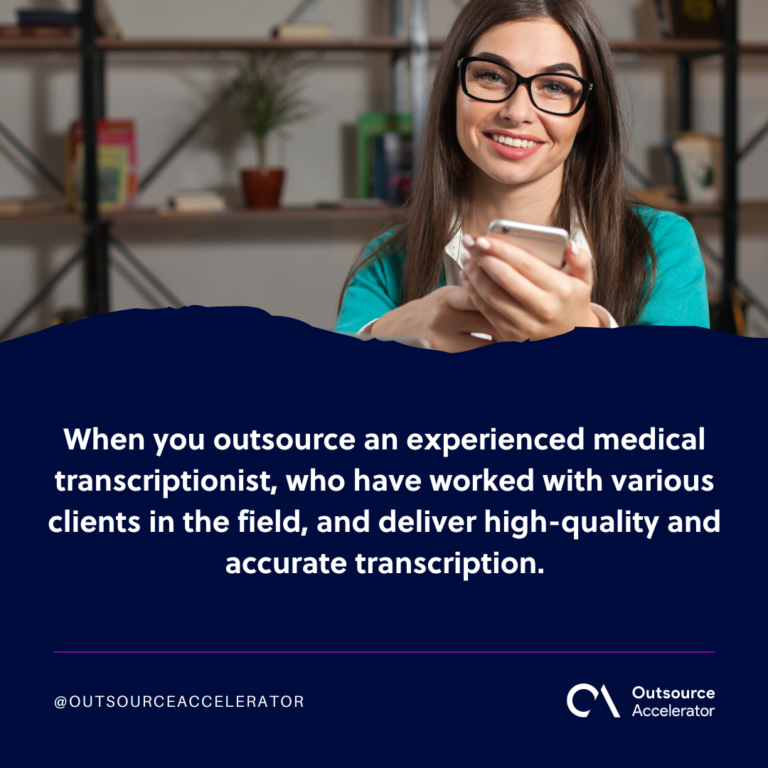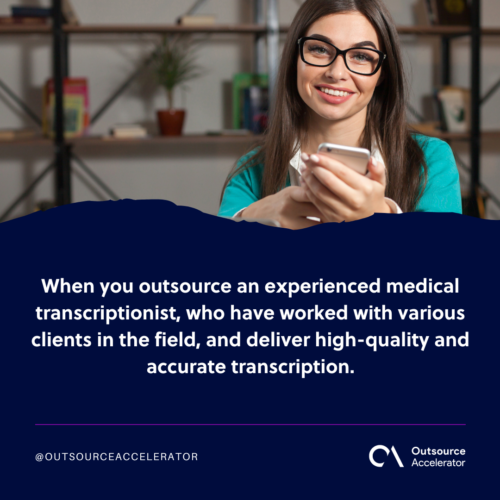 3. Flexible and accommodates demand fluctuations
The healthcare industry is dynamic. The volume of medical transcription tasks might surge. Outsourcing can solve the sudden increase in transcription work. 
Medical transcription service providers can help your in-house staff deal with this influx that requires more person-hours than your organization can handle. The flexibility of outsourcing saves costs and helps meet tight deadlines.
4. Ensures HIPAA compliance
If they violate HIPAA standards, these facilities may pay fines and ruin their reputations. Outsourcing medical transcription services with a HIPAA-compliant company ensures the protection of patients' confidentiality and security. 
5. Improved reporting accessibility
Many physicians review a patient's history before prescribing medicines. Outsourcing companies can help retrieve old data. 
You can even view, edit, and send the reports to multiple recipients simultaneously. It is also easier for physicians to read a written file than listen to a voice recording. This is an efficient way to provide quality patient care. 
6. Scalable
Compared to hiring a full-time medical transcriptionist with a set salary and benefits, outsourcing one is more convenient and beneficial. 
If you decide to outsource medical transcription services, it allows you to pay them based on the number of words and lines they transcribe. It also allows you to scale up or down, depending on the requirement, without worrying about your set budget. 
Choosing the right medical transcription provider
Medical transcription is time-consuming. As part of the healthcare industry, it is only right to spend your energy and time providing quality patient care. Outsourcing medical transcription services can help you concentrate on the core processes. However, exercising caution is vital. 
The right service provider ensures quality recordkeeping and patient security. Going with the wrong company could cost you hours of editing, a bad reputation, and inconvenience.