Definition
What is patient satisfaction?
Patient satisfaction is an essential and widely used indicator for assessing healthcare quality. It measures the patient's feeling, whether happy or displeased, about the medical service they have received. 
It has an influence on the timeliness and efficiency of patient-focused healthcare.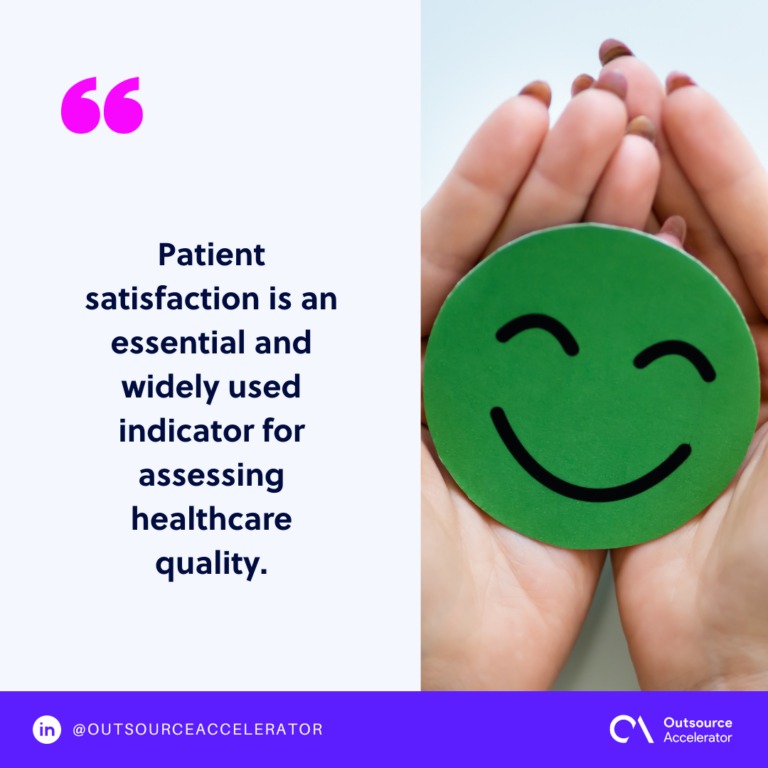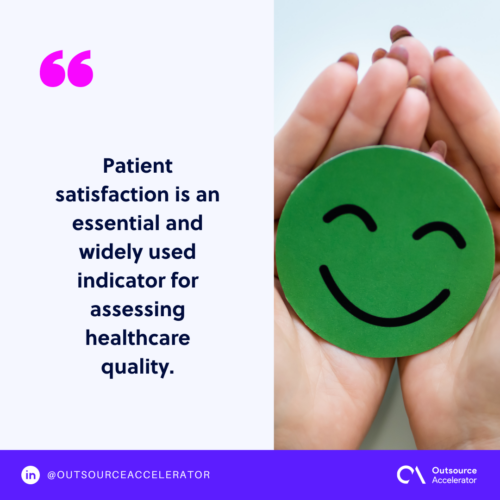 The importance of patient satisfaction to hospitals
Here are the reasons why patient satisfaction is important from a business perspective:
Building customer loyalty
Healthcare facilities must meet all the requirements to guarantee that their patients will remain loyal to the hospital as their medical treatment providers. 
A satisfied patient is more likely to go to the same hospital when they experience another medical issue.
Attracting new patients
The best kind of advertisement is word of mouth. Patients with high satisfaction may tell others about the service, which can help healthcare providers maintain a steady flow of new patients.
Minimizing the risk of legal action
Patients who are satisfied with a hospital's level of treatment are less likely to sue if they have an unfavorable treatment benefit.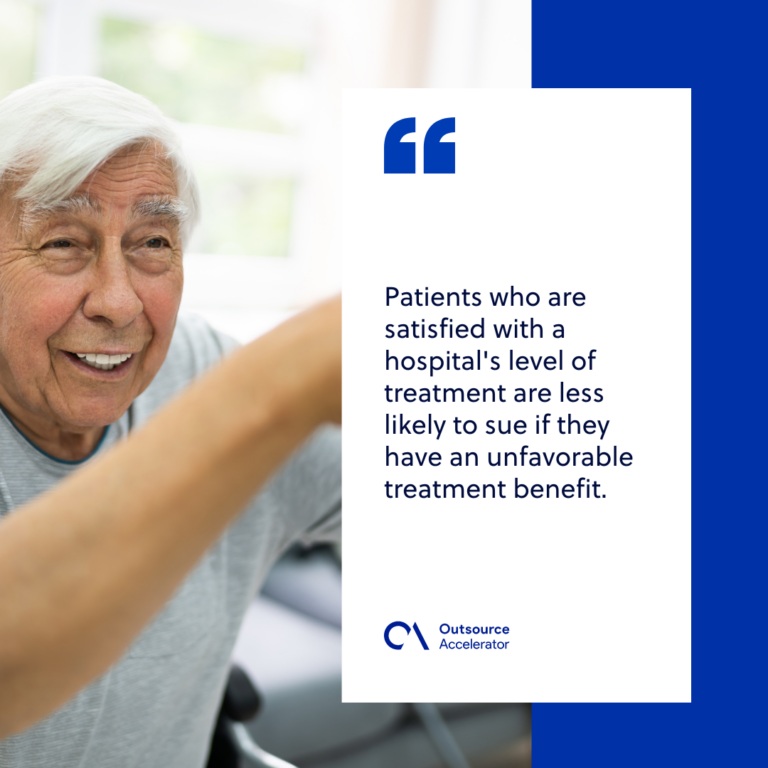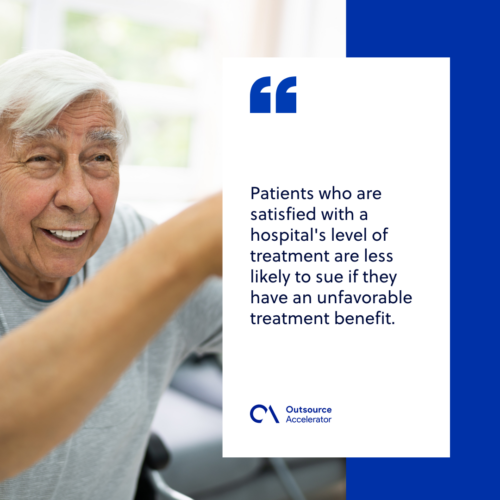 Ways to boost patient satisfaction in healthcare
Providing positive patient satisfaction might feel unattainable or even impossible at times. However, you can build a long-term patient-provider connection if you can figure out exactly what a patient wants and give them a positive experience.
Here are the best practices to improve patient satisfaction in your healthcare business.
Educate healthcare employees
As a business owner, you must guarantee that everyone is committed to the mission of the company.  It is essential to instill the same values in your employees and have their goals are connected with the organization's overall vision. 
Encourage your employees to provide critical feedback on current procedures. Allow them to share suggestions on ways to improve patient satisfaction. It will not only benefit you, but it will also make them feel appreciated by giving them a voice in the company.
Improve customer service
In today's value-based care system, providing outstanding customer service has become increasingly important. 
Failing to consider or disrespecting patients may have major consequences for healthcare institutions, including negative public opinion, reduced reimbursements, and even a ruined image among their patient base.
Healthcare providers should include patients in every step of their care and make sure they understand everything.
Check in with patients
After patients have been discharged from the hospital, it's important to follow up with them. Not only does it show genuine care for their wellbeing, but it also allows them to inquire about their medications and recovery progress.
Moreover, this kind gesture will contribute to the improvement of healthcare and increase satisfaction. It's another chance to build long-term patient connections and provide excellent customer service from beginning to end.