How businesses benefit from network analytics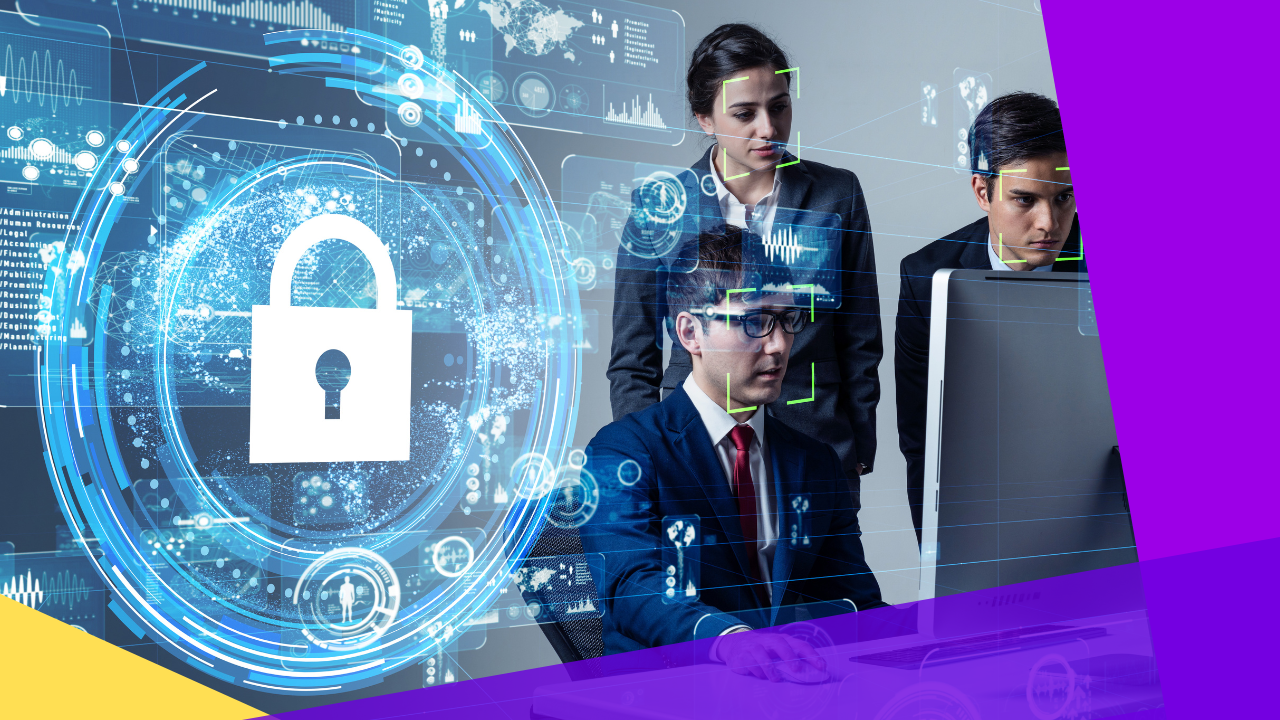 Everything is online nowadays, and not just recreational activities like games and films, but also how we go about our lives. We communicate, shop, and conduct business on online networks.
Networks are at the heart of today's digital world, and if a business wants to succeed, understanding that heart is key. 
To that end, developers have turned to network analytics, which evaluates network traffic to discover valuable information. Things like buying patterns and brand preferences can be observed through this method, making network analytics a powerful business tool.
What is network analytics? 
Network analytics is a new form of data analytics that applies network science to the study of networks. This method determines how information flows through social systems and how it can be influenced. 
IT teams use network analytics to see how their networks are used, how well applications perform, and how to optimize that performance. 
These findings can then be applied to business needs like improving customer service levels or ensuring compliance with local and international data protection laws. 
Network analytics has particularly become interesting due to its potential in the digital economy and marketing. Marketing teams can become aware of how consumers interact with content, influencing overall strategies.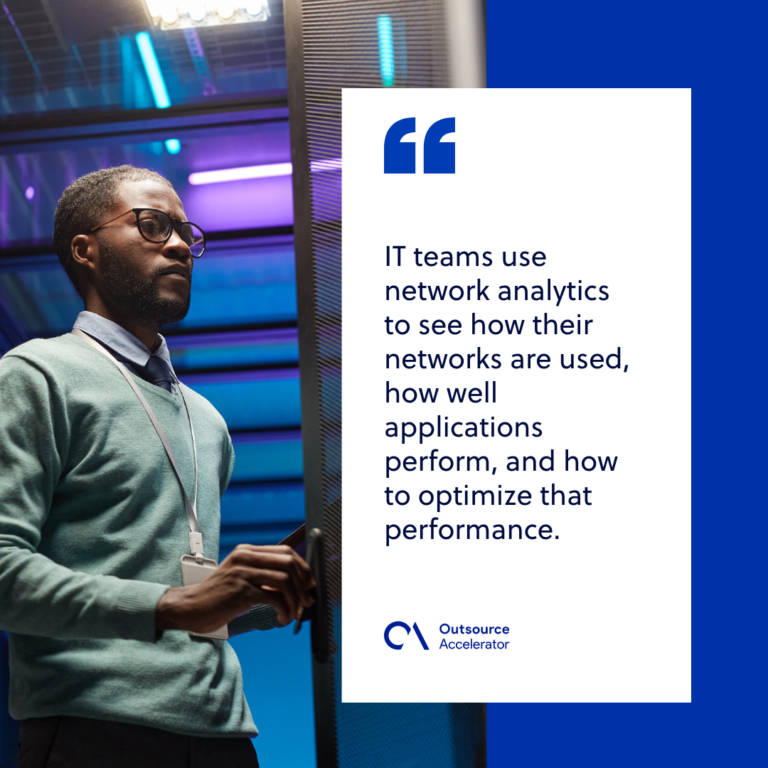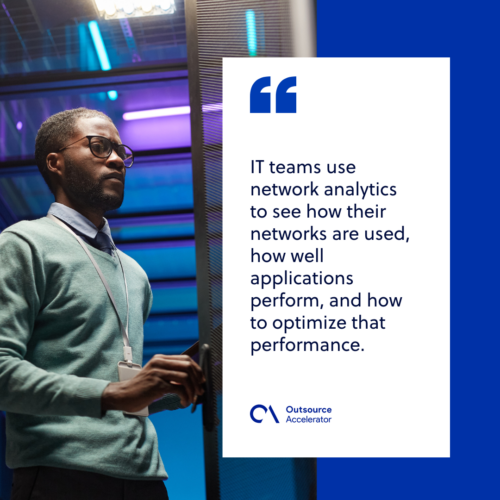 How does network analytics work?
Networks analytics uses IT tools to monitor your network performance and identify potential problems. Depending on a company's structure and preference, it can be installed on-premises or via the cloud. 
Over time, data statistics like traffic volume, latency, packet loss rate, and other factors that affect performance are recorded. Network analytics processes this data to find useful patterns.
Applications of network analytics
Network analytics can be used for many different purposes, including: 
Business process optimization
Using information gleaned from network analytics, companies can identify the most efficient order of tasks for their business processes. This speeds up workflows and optimizes enterprises. 
You can use network analytics to pinpoint bottlenecks and potential issues. The first step in improving inefficiencies is to recognize them, which can be accomplished by reviewing network data. 
Improved security
Network analytics give you visibility into your network traffic so that you can detect any trespasses early on. 
For example, if a hacker attempts to access your data center using an outdated password, network analytics will pick this up and tag it as suspicious activity.
You can avoid incidents that will cost your business millions in lost revenue and ones that can damage your brand's reputation. 
Cloud network monitoring
Cloud network monitoring can help companies reduce costs and improve service quality. The cloud is becoming increasingly popular, but it still has its challenges. 
Use network analytics to get around the cloud's issues with security and performance. Network analytics tools grant you a greater comprehension of the cloud network you're navigating.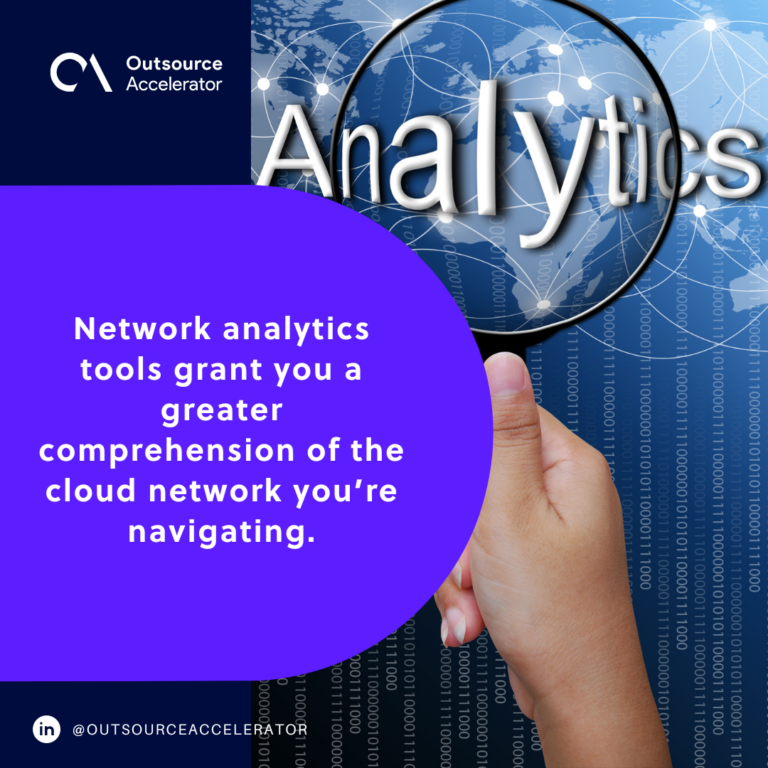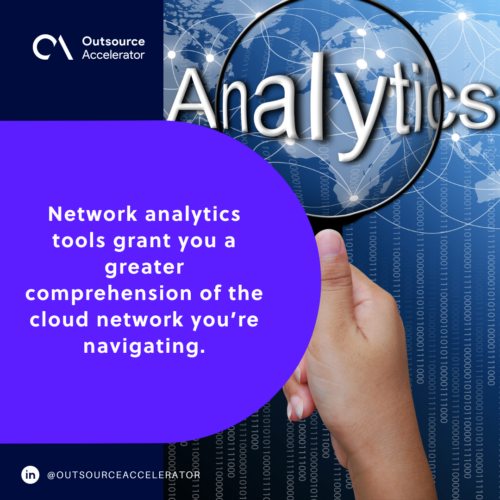 Processes of network analytics 
The process of network analytics involves obtaining data from the network and analyzing it to obtain useful information.
These processes occur in two stages: 
Data collection
Data collection in network analytics is a complex process. It takes time to set up and manage, and you must consider the type of data you collect, the frequency of collection, and its storage. 
Data collection is a key process of network analytics, as it helps you understand your users and their behavior. 
Here are common data collection methods: 
Context 
Establishing the context of the data is critical to understanding how it should be used. The context in network analytics can be anything from a user's location to their interests and behaviors. 
Deep packet inspection (DPI) 
A precise process that digs down to the network packet's payload to extract information. This contrasts regular packet filtering, a more surface-level method of firewalling that only analyzes headers. 
DPI enables applications like deep packet inspection firewalls, network performance monitoring, ad blocking, network security analysis, and internet usage tracking.
Telemetry 
Streaming telemetry is a mechanism for collecting data from live networks. Within network analytics, it's used to collect data from IoT (Internet of Things) devices like sensors and smart meters. 
These smart devices generate small amounts of data that require processing in real-time.
Data scrutiny
Data scrutiny is the process of evaluating, cleaning, and structuring data to make sure it fits your purposes. This is particularly important when analyzing data for network analytics, as it's crucial for business operations. 
Data scrutiny can be achieved through a number of different methods, including the following: 
Analytics engines 
These are software programs that are designed to run on top of existing databases. The engines then help analyze the data stored on those databases. 
Analytics engines can be used for numerous types of analyses for network analytics purposes. 
Two common methods are:
Predictive analysis

– which forecasts future events.

Prescriptive analysis

– recommends actions based on past events, such as for

government agencies

.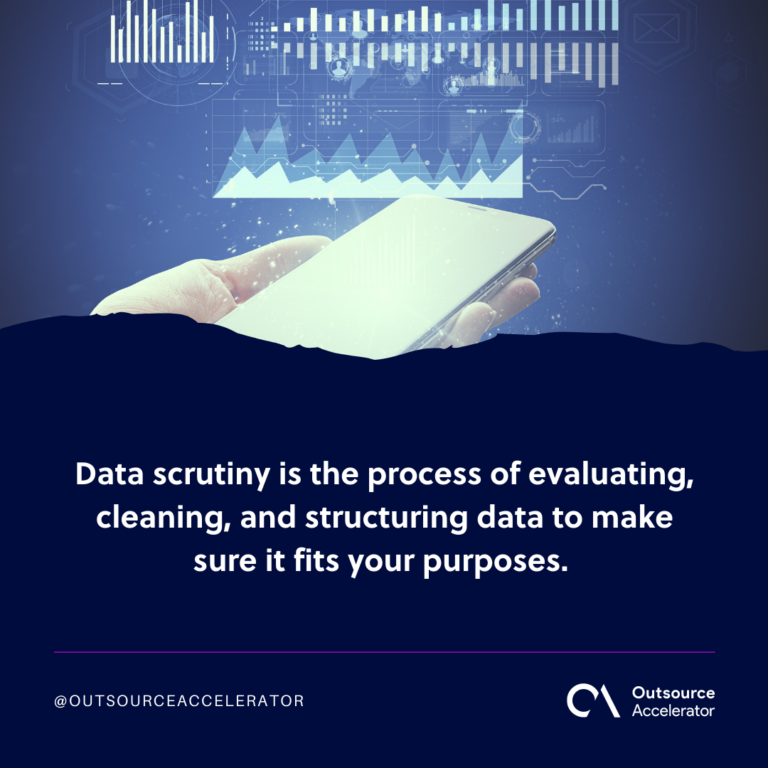 Correlation analysis 
Correlation analysis helps us determine how two variables are related. In network analytics, correlation means two or more variables that change in tandem over time. 
For example, a positive correlation between variables is noted when the network observes that stock prices go up when interest rates go down. 
Decision trees 
These are one of the most popular machine learning algorithms. 
Decision trees predict a target variable based on one or more input variables. It does this by splitting the data set into groups, then choosing the best-split point to create new data groups. Splits then repeat until all records are classified. 
In network analytics, decision trees can be easily applied to any number of attributes in a data set. This makes it perfect for large datasets with multiple variables. 
Additionally, this helps users visualize their classified data and understand why certain decisions were made. 
Network analytics provides a wealth of information not just about your own internal system but how you can leverage it to reach a wider audience.