Medical billing automation and its advantages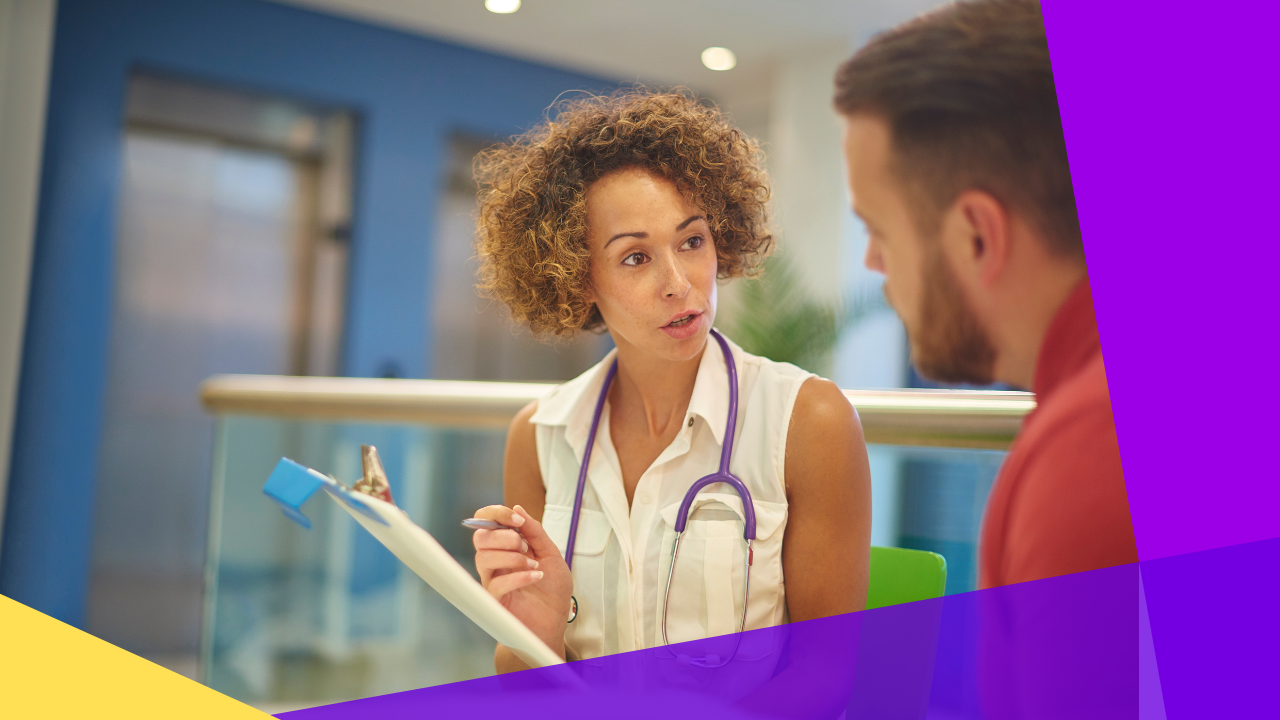 Medical billing automation and its advantages
The healthcare sector is going through a significant shift. One, optimizing costs has become more important than ever. Two, the post-pandemic era requires much quicker and more effective customer service to be given to patients.
Operations involving coding and the medical billing process are essential to providing both. All healthcare providers rely on billing, but it is a highly complicated process involving dozens of staff and is prone to error.
Thus, the medical industry opts to utilize an efficient and reliable billing process system. Automating medical billing is the key to effective billing management.
Defining medical billing automation
An automated medical billing system automatically charges inputs and scrubs claims and remittances using timers and natural language processing. This routine is done based on how often a healthcare organization submits claims.
This computer software is made to carry out routine and repetitive operations. Automation solutions help complete tasks much quicker and with fewer errors.
With automated billing processes, healthcare providers can significantly increase their income and general profitability.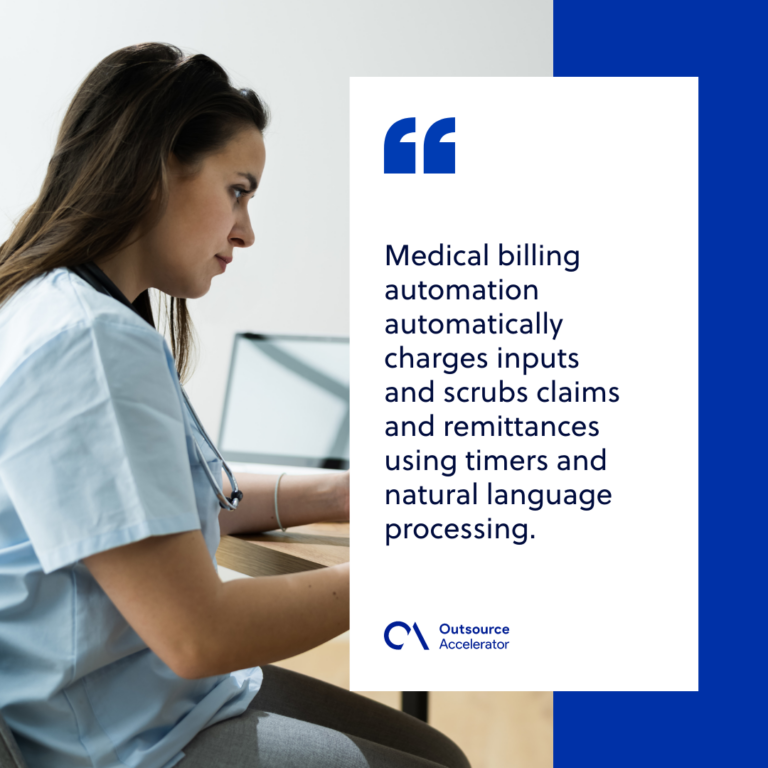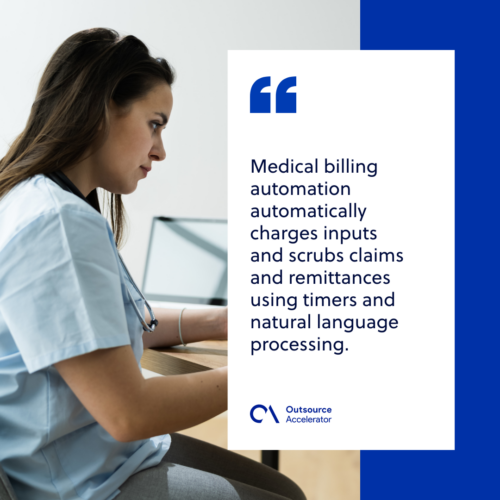 Advantages of medical billing automation 
The most frequently cited advantages of implementing an automated healthcare billing system include lower costs and shorter revenue cycle periods between patient care and claims management.
When combined with electronic medical records and other digital initiatives, medical billing automation can have additional advantages for your medical practice.
Here are other benefits of medical billing automation:
Accurate and proper documentation
Healthcare is one of the industries where submitting paper documents costs a significant amount each time a procedure is filed. Medical billers of these companies fill out thousands of forms every year.
There are a lot of administrative operations and paperwork that happen in the medical billing process. This includes creating and registering patient information, patient statements, patient's insurance plan, and other billing information validation.
All must be error-free, which is the goal of every healthcare provider. Medical billing automation offers significant help in this aspect.
While outsourcing is an option, there is no doubt that automating processes can boost productivity while reducing the number of staff assigned to a process. It will also help health entities to ensure that they remain compliant with HIPAA and other applicable regulations.
Cost-effectiveness
Setting up electronic medical billing does not just free up time and resources, it can also improve the company's cash flow.
For example, billing software eliminates the need for paper bill storage and lowers stationery and mailing costs. Medical staff no longer need to print and mail paper invoices and follow-up notices, reducing their administrative burden.
An automated medical billing system can also enhance the revenue cycle of a medical organization. Manual and paper-based invoicing become less relevant as more and more patients prefer to connect via tablets and smartphones.
The speedy claim processing and effective follow-up can boost billing efficiency and maximize reimbursement.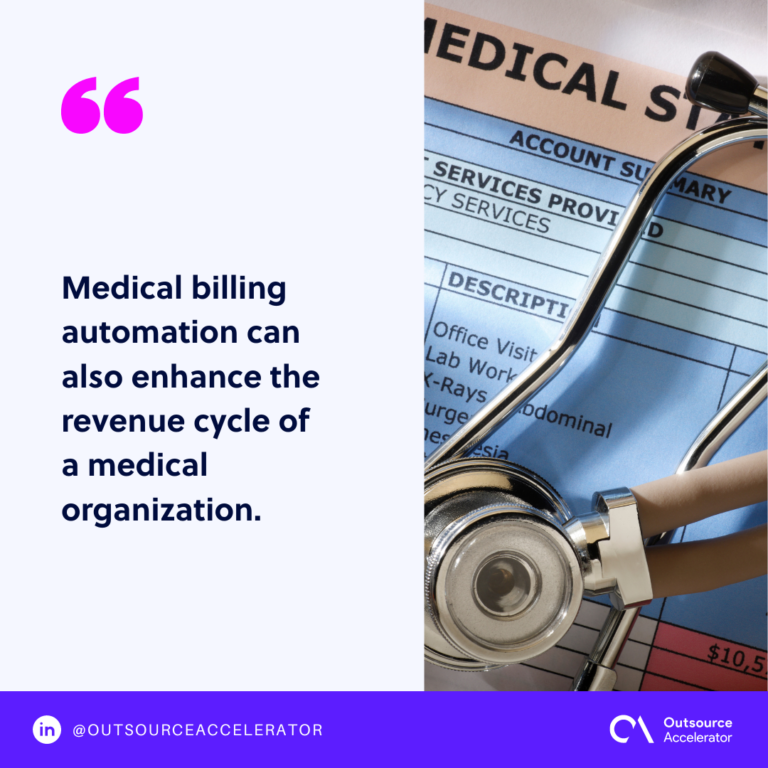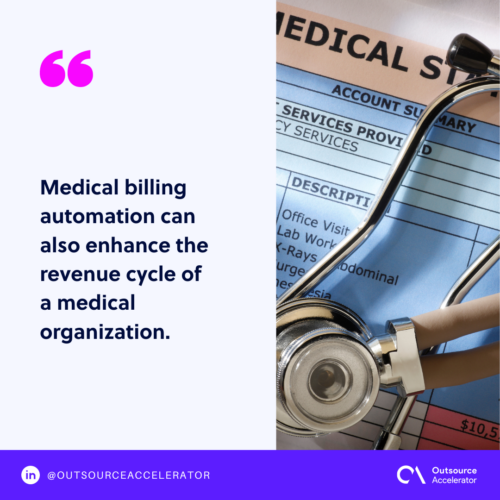 Simplified medical billing
A healthcare organization can expedite administrative tasks and gain other operational advantages by integrating automated billing as part of larger mobile-first initiatives.
For example, an electronic billing system automatically updates a patient's electronic medical record. This can minimize medical coding errors, and a single full-patient record can be retained and updated.
Physical billing records are susceptible to human error, theft, mishaps, and other disasters (e.g., fire, floods, etc.). Hence, they must be preserved and protected at all costs.
Automated medical billing allows backup and secure archiving of electronic health records.
Medical billing automation allows practitioners to generate automated reports by connecting the billing data to the company's current accounting systems. This provides easier access to patient data, creates more precise claims, and lessens incorrect code entries
Human errors can be avoided with this data-sharing system.
Quicker payment posting
Medical billing automation also expedites healthcare payments. By automatically processing bill payments from an insurance company, patient data can be kept up to date. Patients with unpaid medical bills can also be easily found.
Employees with access to this information can speed processing fees, reduce invoicing expenses, and capture these extraordinary sums in follow-up meetings.
Enhanced patient satisfaction
Medical billing automation improves the practice's patient experience, in digital and mobile.
Automation technologies not only allow patients to view their invoices on their electronic gadgets. It also enables them to initiate communication with the health care provider.
Customers will also be delighted to be able to pay with just one click, as electronic payment is much simpler and less complicated.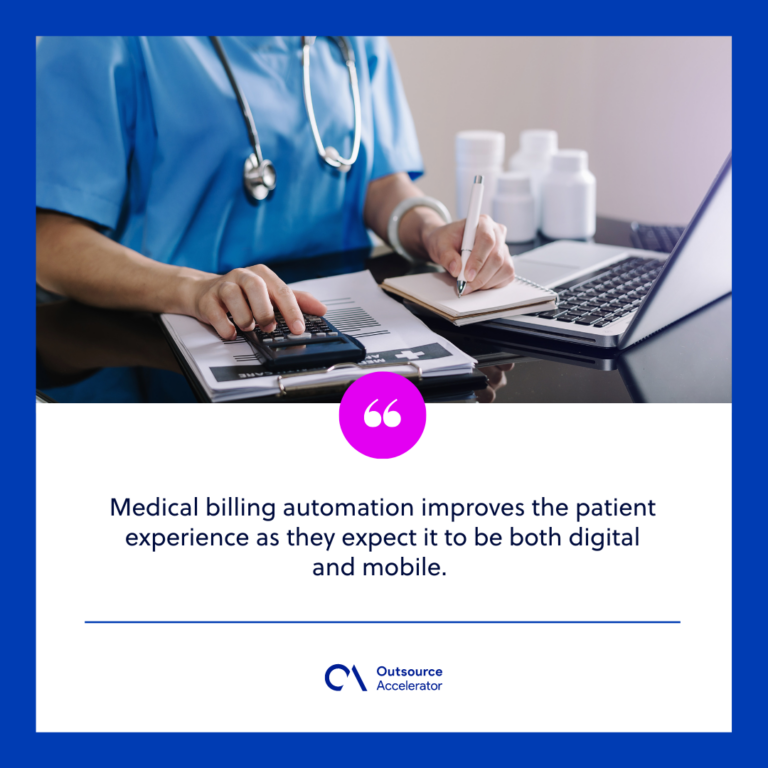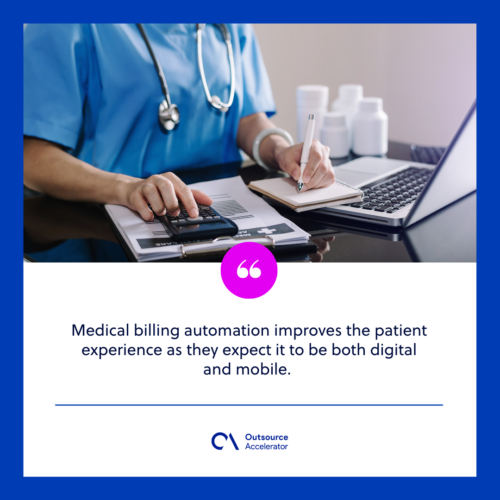 The healthcare industry is constantly changing to accommodate new medical advancements, shifting patient expectations, and budgetary concerns.
Deliotte's 2022 Survey of US Physicians shows that the demand for coding process involved in billing and clinical documentation has increased from 15% in 2020 to 27% in 2022
One of the crucial elements of this change is medical billing automation. When integrated with digital patient records, automated billing can dramatically improve the industry's financial performance while simultaneously increasing patient satisfaction.
Careful planning and execution can ensure healthcare providers that haven't made the switch realize the many advantages electronic medical billing promises.