Top 12 healthcare software in 2024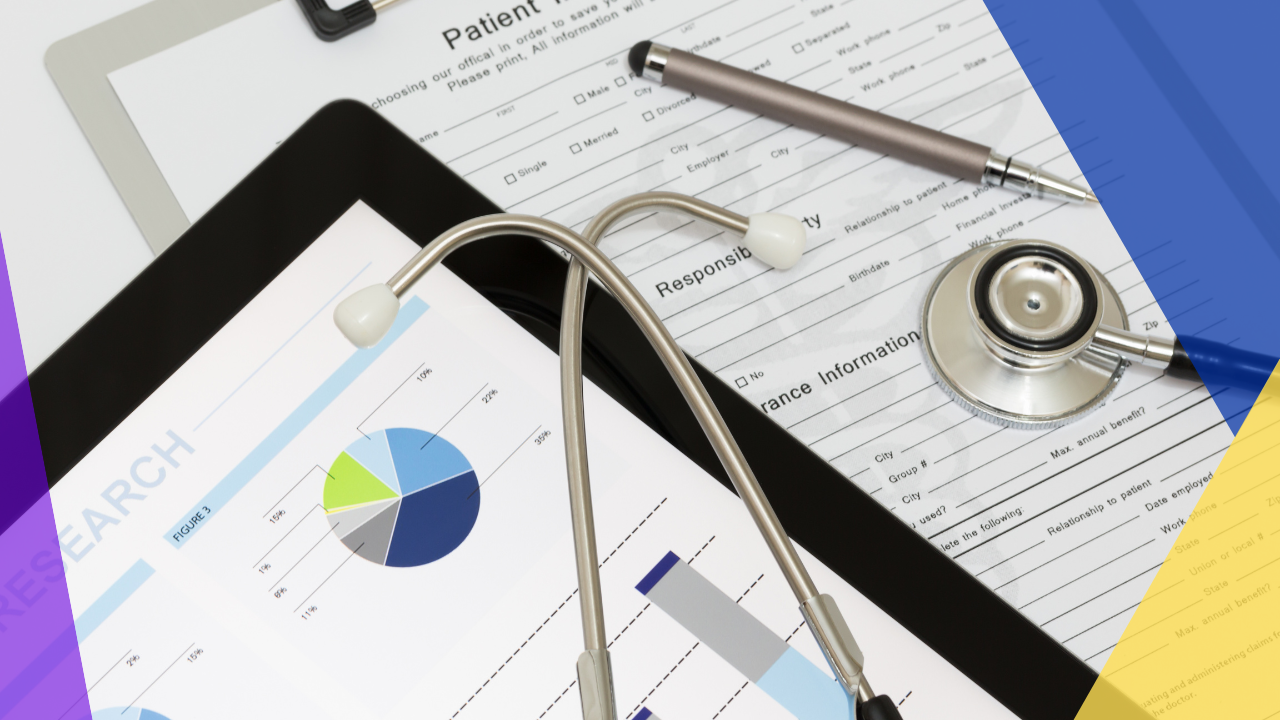 Healthcare organizations are pre-eminent businesses benefiting from present-day technological advancements. From big data and telemedicine to healthcare digital assistants, medical technologies have been vital tools to both healthcare providers and people.
In terms of healthcare systems, medical establishments can function more efficiently with the use of healthcare software. These software solutions are specially designed to cater to the needs of medical establishments and healthcare professionals.
In this article, we'll delve into the use of software in the healthcare industry, including some tips on how to choose the right healthcare software. We will also outline the top 12 healthcare software as of 2024.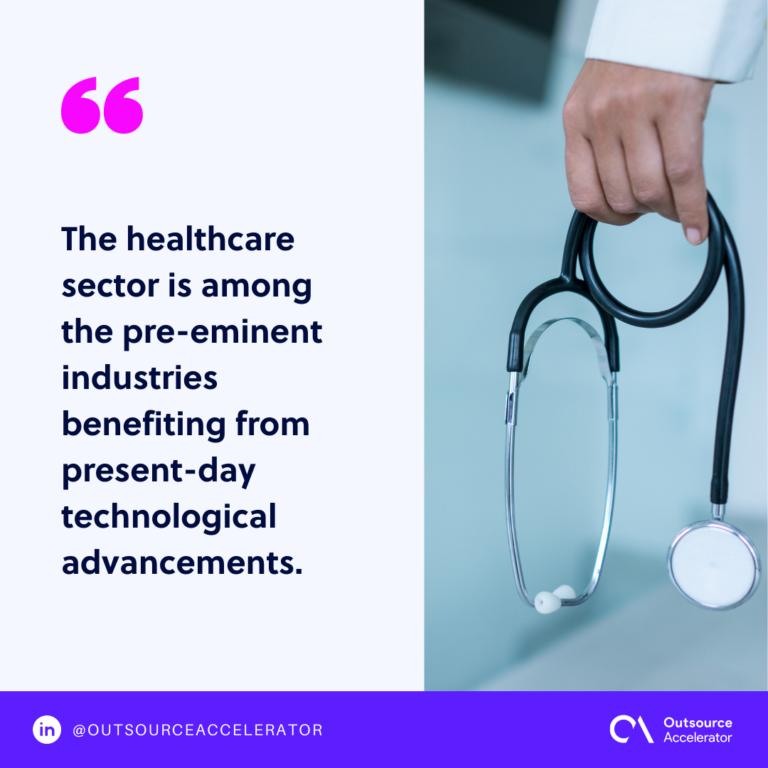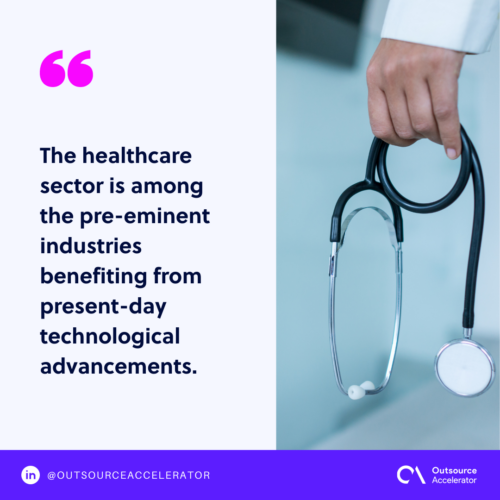 Top healthcare software companies 
Healthcare software consists of a wide range of medical solutions. These are designed to support specific processes of medical institutions and healthcare professionals.
Healthcare software consists of an array of functionalities, from automating repetitive and administrative tasks to effective management of core responsibilities.
To be specific, healthcare software solutions are mainly developed to help healthcare facilities with their daily operations. Thus, they ensure that medical providers can maintain and keep track of patients' information like appointments, medical histories, and other important records.
A lot of healthcare software is also built with features that enable billing and payment processes, including patient insurance management.
The top healthcare software tools we have listed in this article are centered on enhancing the overall patient experience. These healthcare software solutions have built-in features to:
Streamline interactions between patients, healthcare facilities, and suppliers.
Digitize patient information and records (e.g., appointment scheduling, medical history, and prescriptions).
Innovate hospital management processes (e.g., CRM and logistics).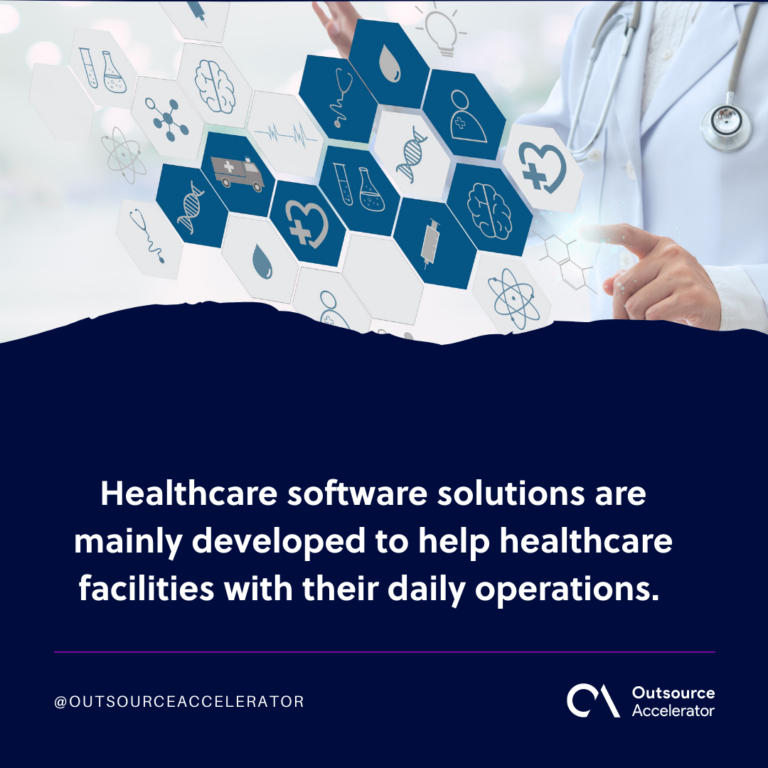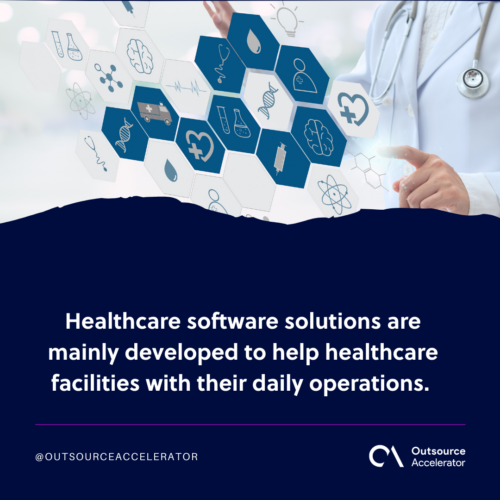 Different types of healthcare software
There are various kinds of healthcare software. Some are developed with comprehensive features to cover a wide range of functionalities and processes. Other healthcare software is customized according to the capabilities needed for medical providers' daily processes and tasks.
There is also software specially designed to streamline repetitive tasks for security or management purposes. Here, we have the different types of healthcare software:
Healthcare management information system (HMIS)
HMIS software solutions are geared toward boosting patient satisfaction. This is made possible by effectively gathering and tracking the healthcare services that each patient undertakes.
It enables medical practitioners to provide better services as they acquire updated and correct data about their patients. More so, they are able to compare and check the medical patient records from other healthcare facilities.
HMIS software solutions also assess and monitor patients' overall service experience.
Health and safety software
This type of healthcare software is used within the organization. Health and safety software is a reliable tool to monitor and track the physical and mental well-being of each medical staff. Its common features include risk assessment, incident management, and action-tracking functions.
It records and analyzes particular incidents to uncover valuable information that will help organizations avoid the same situations in the future.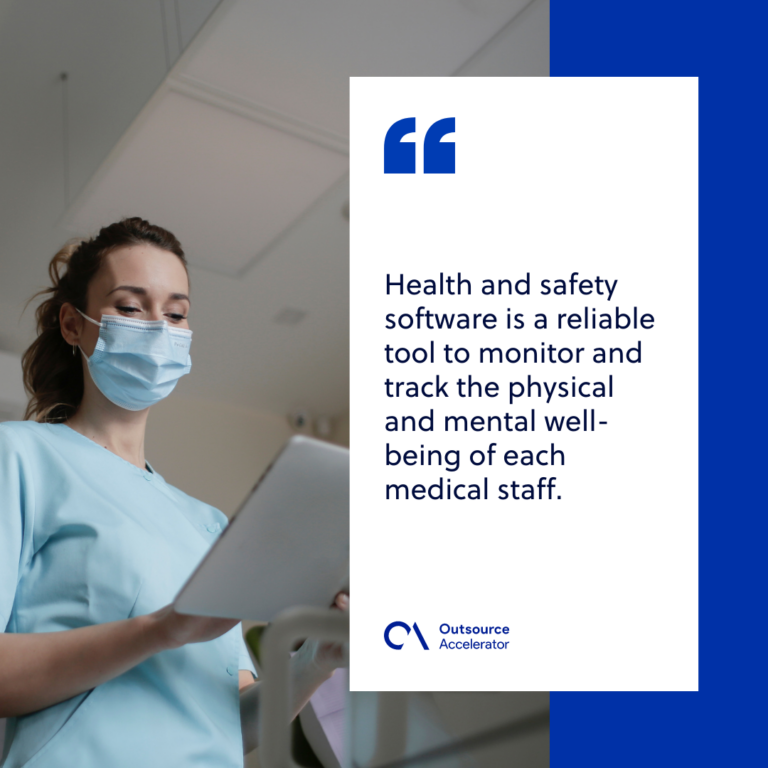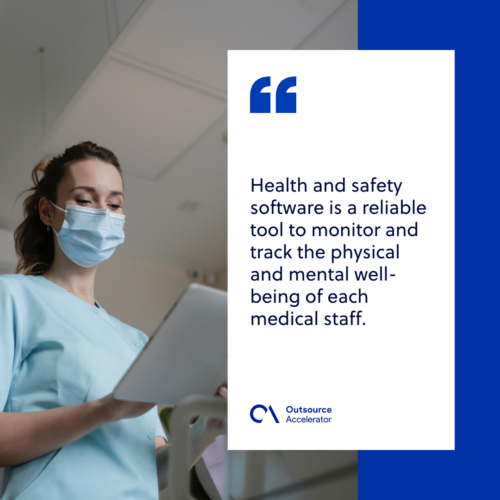 Patient communication software
Both patients and medical providers need to be able to communicate with each other. However, working in the healthcare field is very demanding in terms of time and attention and, more so, talking with patients.
Patient communication software solutions enable patients and healthcare practitioners to communicate smoothly and effectively. They give patients a platform where they can easily book or cancel their medical appointments, inquire, or simply relay their concerns and feedback.
Electronic health record management 
Medical practitioners, healthcare facilities, and other medical providers commonly deal with the volume of patients every day. Through robust electronic health record management, they can keep patient files and sensitive information safely and up to date within a centralized database.
Other electronic health record management solutions are capable of processing billing and payment, onboarding, and setup processes.
This type of software also usually comes with customer support services
Imaging and visualization software
Besides data records, imaging and visualization are also key essentials of medical processes. Although this software is not built to handle administrative tasks unlike others, it enables medical providers to store and organize patients' imaging and visualization data.
It helps medical practitioners and staff to easily access and share CT scans, X-rays, and MRI scans with other facilities effectively. This also helps avoid committing human errors and misplacing important information.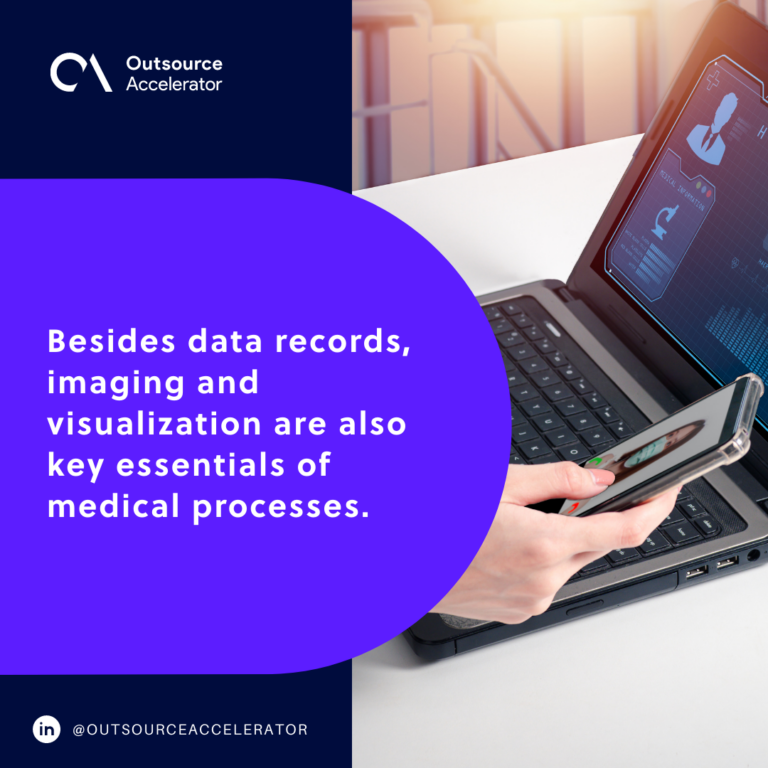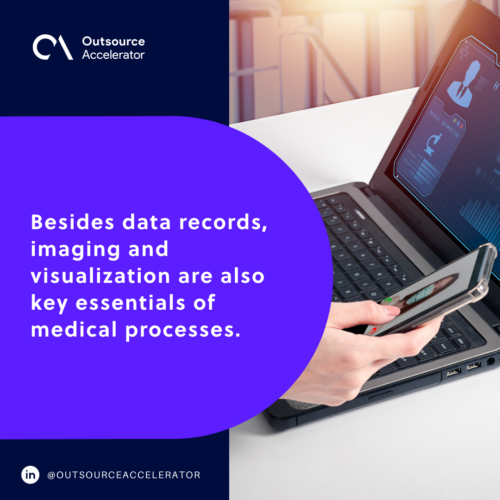 Top healthcare software: Tips for choosing the right provider 
As mentioned above, there are several kinds of healthcare software solutions that healthcare firms can choose from. It is always best to choose the right custom healthcare software development software that is well-suited to each healthcare practice.
In determining which among our list of top healthcare software to utilize, healthcare providers should consider these three factors:
Users – Who will utilize the software? The following factors should be included: stakeholder requirements, research dimensions and methodologies, and usage of research data. The type of medical field should also be taken into account.
Technology requirements – Determine the needs. Choose clinical solutions software with frameworks and infrastructure that meet the technological requirements. It is also crucial to consider the size of data that healthcare facilities deal with daily.
Regulatory requirements – Check if the software vendor is compliant with specific regulatory standards like HIPAA.
Top 12 healthcare software in 2024
Below is the list of the top 12 healthcare software in 2024:
Doxy.me makes telemedicine smooth and efficient by enabling medical practitioners to communicate with their patients virtually. This healthcare software is accessible from any device and is among the top healthcare software trusted by clinicians worldwide.
Medical doctors will only have to create and share a personalized URL for their patients to start a virtual meeting. Patients will not be required to register or log in to join the call.
Doxy.me has other features like customizable waiting rooms where patients are kept engaged while they wait for their doctors. It also has a chat capability and waiting queue to help doctors manage their patients more effectively, all at once.
Pricing: 
Free
Professional: $35 monthly
Clinic: $50 monthly
Enterprise: Available upon request
AlayaCare is a home healthcare software tool that offers an array of services like: back-office, client and family portals, clinical documentation, patient record keeping, and mobile care. It is the most suitable for small to medium-sized medical care providers.
AlayaCare offers customizable healthcare software solutions that are according to every care provider's needs.
Pricing: 
Skedda is one of the top healthcare software with a focus on booking and appointment scheduling. Aside from a customizable calendar, Skedda also has an interactive map where patients can check the availability of particular dates and book directly on the map.
Another great feature is that it enables payment processing for every booking. Patients may pay immediately or choose the "Book now, pay later" option.
Pricing: 
Core: Free plan
Pro: $41.67 monthly
Premium: Available upon request 
Therapy Notes is software that is specially curated for the psychiatric sector, behavioral health professionals, and social workers. Its special features include: appointment booking and scheduling, appointment reminders, patient notes, billing, credit card processing, ePrescribe, and a client portal.
Therapy Notes healthcare software is free for the first 30 days.
Pricing:  
Solo: $49/one user monthly
Group: $59 for the first clinician, monthly ( $30 per additional clinician)
Enterprise: $59 for the first clinician / monthly ($30 per additional clinician)
RXNT is a cloud-based healthcare software that aims to elevate the patient experience and improve practice efficiency and overall productivity.
Its specialized functions include a patient portal and comprehensive patient record-keeping. It is also compatible with Telehealth.
RXNT also enables medical billing and payment processing, with features like billing code cross-checking and automated claims scrubbing.
Pricing: 
Full Suite: $160 monthly
PM Solutions: from $65 monthly
EHR Solutions: $100 monthly
eRx Solutions: $650 yearly
Clearwave is one of the healthcare software development companies that provides all-inclusive healthcare software solutions for both medical practitioners and patients. It offers a selection of amazing features like:
Zero-contact patient check-in
Scheduling (via chatbot, website, patient portal, IVR, or call center)
Real-time patient-provider match
Early eligibility verification
POS balance and co-pay collections
Financial transparency
Streamlined staff workflows
Clearwave also provides customized patient engagement solutions tailored according to medical specialties such as – oncology, ophthalmology, neurology, dermatology, and other specialty practices.
Pricing: 
MocDoc caters to small and multi-chain hospitals, laboratories, and clinics. This one-stop healthcare solution provider is compliant with HIPAA and HL7 international standards.
Its key features include – hospital management OP, hospital management IP, therapy room management, hospital management system for labs, and hospital management system for pharmacies.
Pricing: 
Kareo is tailor-made to support small clinics and physician centers with one goal in hand. It is to provide cost-effective and viable solutions to augment the entire revenue cycle management. It has featured functionalities like – appointment scheduling, medical practice management, electronic health records, and billing.
Patients are also able to keep track of their medical records, appointments, and lab analysis through the software's user-friendly interface.
Pricing: 
CareCloud is another healthcare software that is cloud-based and centers around:
Electronic health record systems
Patient engagement and management
Patient experience
Revenue cycle management.
CareCloud supports small practices, large medical groups, medical practitioners that are beginners in their field, and other medical specializations.
Pricing:
LigoLab offers comprehensive laboratory systems solutions which consist of modules for:
Clinical Pathology (CP)
Anatomic Pathology (AP)
Molecular Diagnostics (MDx)
Revenue cycle management (RCM)
Direct-to-consumer (D2C)
It has a centralized software infrastructure that links all processes and departments within the organization. Thus, it ensures end-to-end data security.
Pricing:
Lively offers a seamless health savings account (HSA) platform for both employers and employees.
It helps organizations have a paperless method of managing their healthcare savings. The process is plain and simple – sign up, sync payroll, and transparent pricing.
Pricing:
Free for every individual
Employers: $2.95 for every employee / monthly
CareSmartz360 is among the healthcare software companies that provide cloud-based solutions and is specifically for homecare agencies. Examples of its featured offerings are – caregiver scheduling, client management, billing, accounting, CRM, and telephony.
Pricing: 
Startups (available upon request)
Independent Agency (available upon request)
Franchisor (available upon request)