Essential duties in LMS administration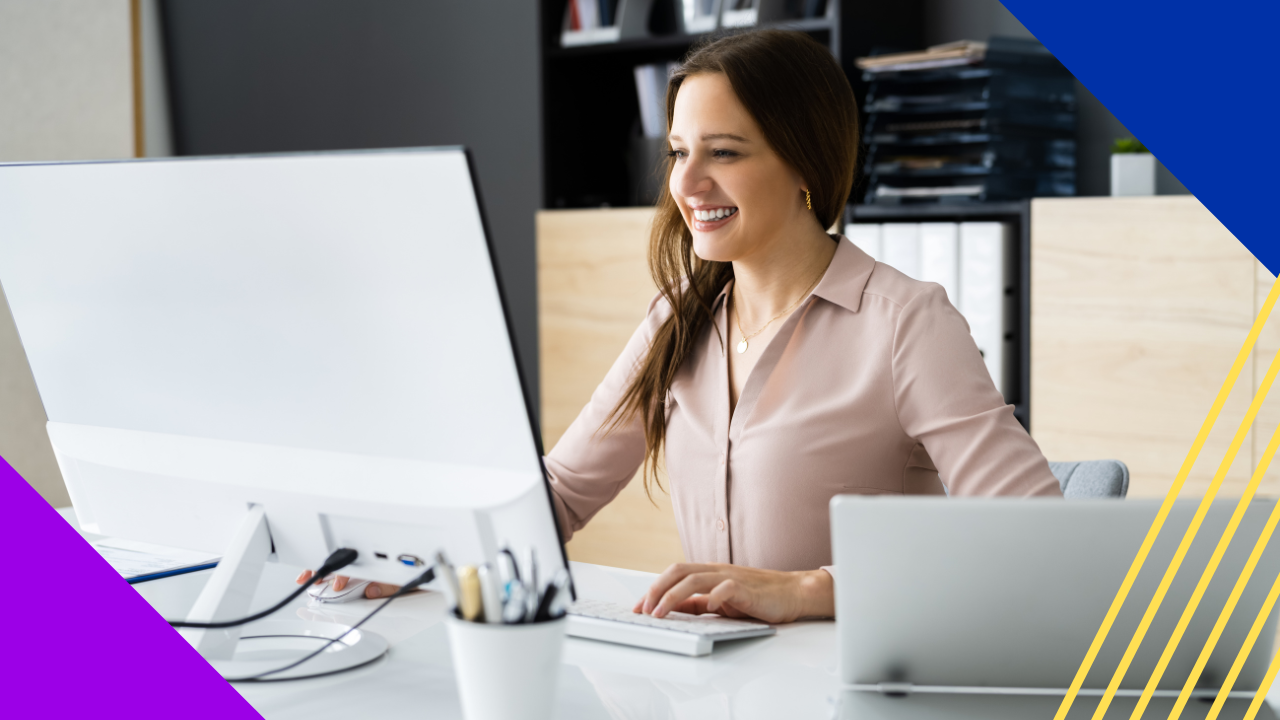 Essential duties in LMS administration
Today's world is dynamic and fast-moving. In the realm of business, a lot is expected of new hires. The acquisition of skills[1] is especially seen as valuable. 
An online learning management system (LMS) allows faster and more seamless interconnection between the company and its learning employees. 
The system is also utilized for school-like settings. Teachers simply upload their lectures onto the LMS, and students can learn them when convenient. Students can submit their assignments to the system. 
Of course, like a school, a group is required to handle administrative duties on the system itself. LMS administrators ensure a human direction in the automated online learning system.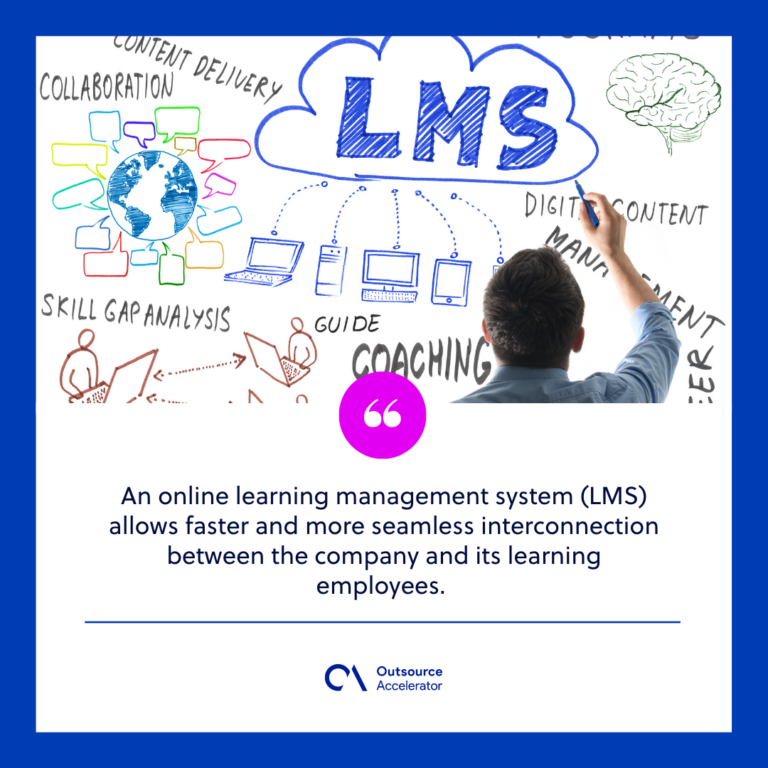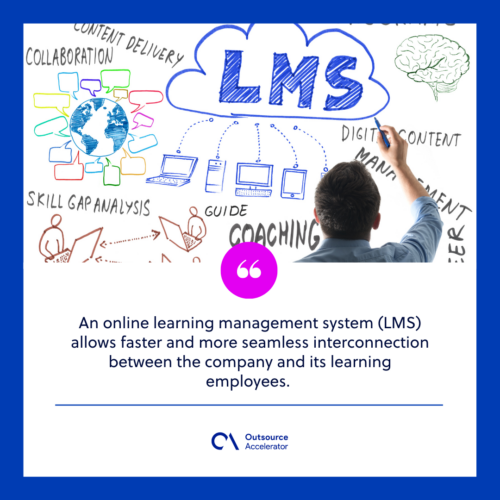 What is an LMS? 
A learning management system (LMS) is a digital platform that facilitates learning content delivery. It also supports tracking and reporting on student progress. It is considered the backbone of any online learning program.
An LMS can be used in many different ways. It commonly provides online courses for students, but many LMS platforms also feature content management, team collaboration, and learning data analytics. 
Companies also use it to host a library of resources for employees at all levels or even to provide employee onboarding materials. With proper LMS administration and utilization, companies can deliver high-quality eLearning content.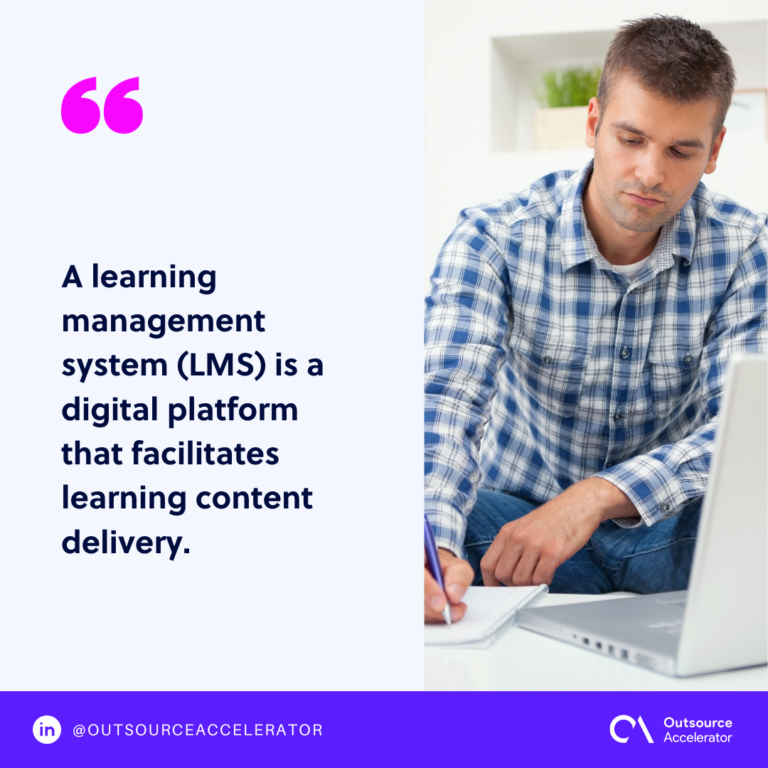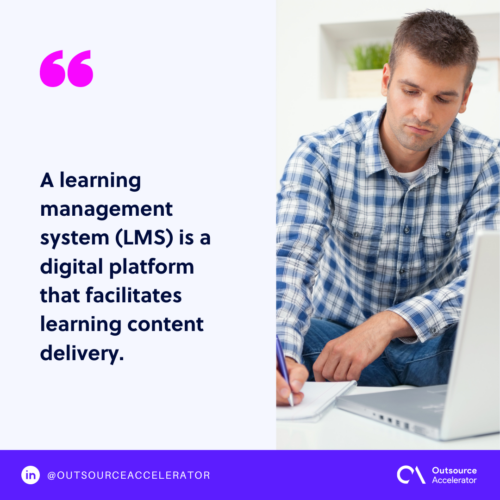 Essential duties in LMS administration 
Managing an LMS is like operating a miniature online school. Due to the extensive range of responsibilities required, it's sensible to assemble a team for your LMS administration.
Students' satisfaction,[2] and their overall performance rely heavily on the ease of use of an LMS. Make sure you have capable developers that can fulfill these roles. 
Here we have the roles in LMS administration: 
Overall LMS administrator
This is the main role an LMS administrator holds. This involves creating an LMS implementation timeline and delegating tasks. Overall, LMS admins hold a large part in directing the content that the system will contain. 
This role manages the other LMS administrators and ensures they perform their jobs correctly. They also have the most access to data to improve efficiency.
Root admin 
This LMS administrator role has access to everything in the system. As the name "root" suggests, this role serves as the backup to the overall LMS administrator. 
Should there be any scenario where the main LMS administrator cannot perform its duties, the root admin will cover it. 
Oftentimes, the only things they are not given access to are payment, account deletion, and management of other admins.
Content admin 
Everything related to content is entrusted to this LMS administrator role. This includes managing products, categories, discussions and forums, submissions, and the newsfeed. 
At times, they will also step in to produce content or assign others to do so.
Content admin manager
This role serves as an upgrade to the content admin role. Compared to content admin, this LMS administration role has access to content-related reports and the ability to manage learners' accounts. 
All access to learner management is given to the content admin managers. They moderate the amount and quality of content that passes through the LMS, including the onboarding of new learners. 
Marketer
Unfortunately, in many schools or companies, LMS does not appear on a browser search when input. It is up to the marketer's role to ensure that word and visibility of this LMS is out there. 
Marketing, after all, is a large part of what makes a product be seen as great. All marketing-related tools on the LMS are handed over to this role in LMS administration. 
Third-party tools like Google or Mailchimp frequently link with some LMS, so the marketer may also handle them. Some backend roles such as updating website code may also be assigned.
Teaching Assistant
This role also deals with content, but unlike the other two content admin roles, this has lesser access. The teaching assistant's main duties focus on supporting the learners. 
As the name indicates, this is functionally the assistant teaching role for the online school that is the LMS. 
This LMS administration role deals directly with the users. They answer any queries, review assignments, and resolve any pain points.
Importance of LMS administration
Those in charge of LMS administration are responsible for maintaining and managing the entire LMS system. It's a crucial role as the whole system falls apart without it. 
They develop and implement specific policies that fit your company's standards and requirements.  Without proper LMS administration, the entire system becomes a bog of content and web pages. 
The school or company may also upload all of its learning materials into a shared online drive. The students and employees would then be left to figure things out themselves. 
An LMS administration team balances the roles between the technical and content sides. Talented LMS administrators are able to contribute to a learning program from multiple angles.  
LMS administrators' work sometimes gives them better insight than the school or company of the system and its capabilities. A personalized LMS administration team is also far better than the customer support your LMS provider may offer. 
Without proper care and maintenance of your company's LMS, you risk losing valuable data and the ability to effectively train your employees. An LMS administration team, whether internal or outsourced, is a must. 
References
Acquisition of skills.

Oduma, C.A., Onyema, L.N. and Akiti, N., 2019. E-learning platforms in business education for skill acquisition. Nigerian Journal of Business Education (NIGJBED), 6(2), pp.104-112.