Inbound calling strategy: Why is it important?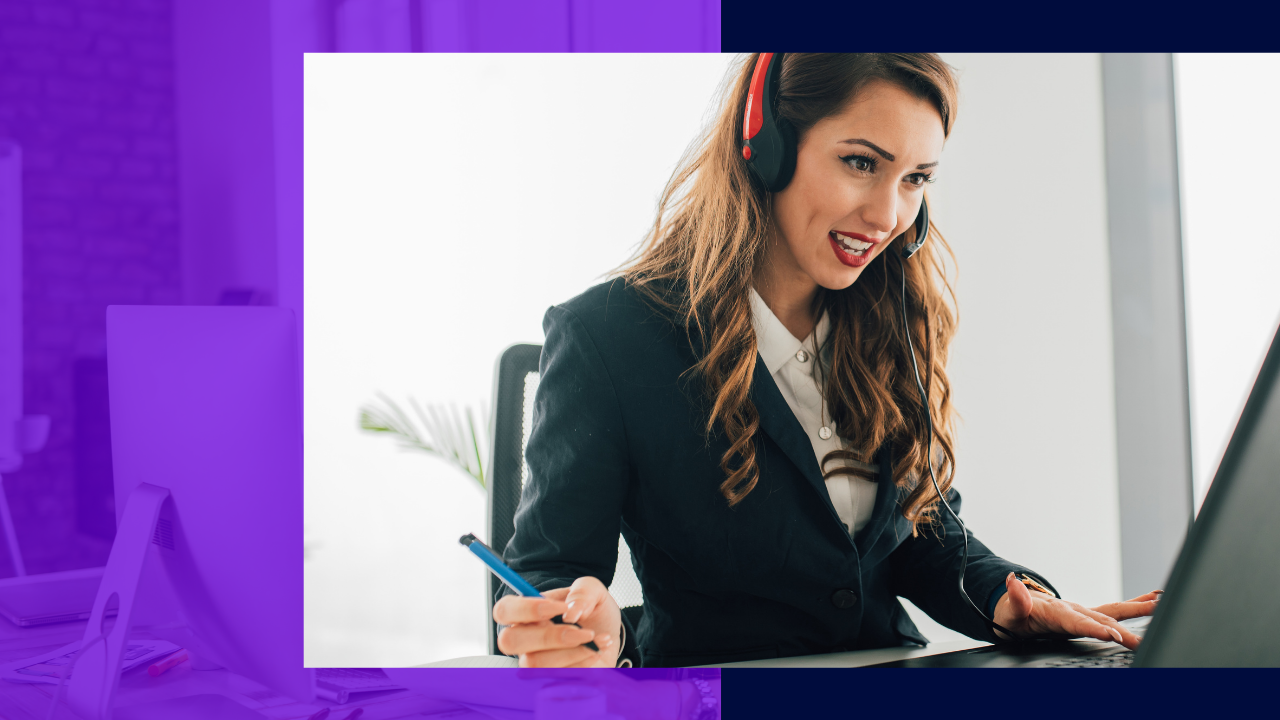 An inbound calling strategy plays a significant role in marketing and selling your products or services. That is why its importance should not be underestimated. 
Having a great strategy can affect everything — from how quickly your team can pick up the phone to how quickly they can resolve the customer's problems. 
It can also help you run your inbound calling operations efficiently and in a stable manner.
How is inbound calling different from cold calling?
Inbound calls are calls that a client makes to a company's customer support channel. These callers are existing customers or prospective clients who are interested in purchasing a brand's products or services.
Cold calling, on the other hand, is the method where a sales representative contacts people who have not previously expressed their interest in a company's offered services.
While cold calling is a proactive approach, inbound calling takes a reactive marketing strategy. Your inbound calling team only acts when they get calls from clients instead of dialing people's numbers the whole day.
This means that inbound calling gives customers control over their purchasing decisions rather than pushing them to pay attention to your products or services.
Although both methods can be extremely helpful in your business, inbound calling tends to be less intrusive to future clients of a business.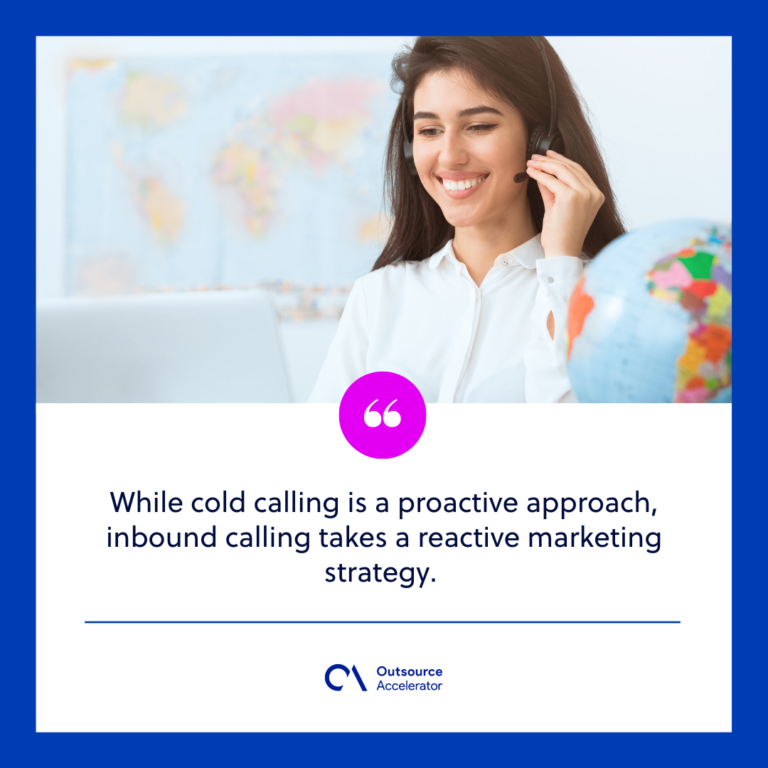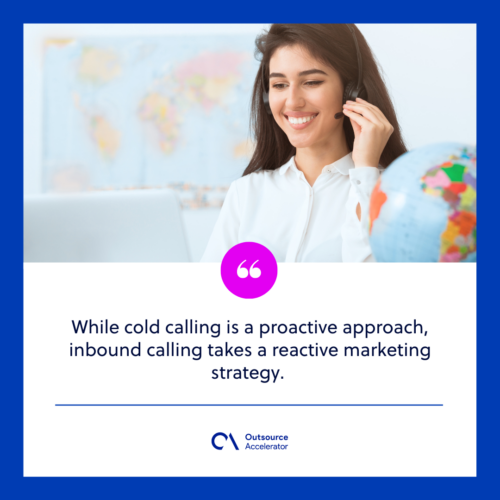 Why is it crucial to have an effective inbound calling strategy?
Excellent customer experience relies heavily on how the company offers assistance to the requests and complaints of a client. Always remember that customers will stick to a brand if they find it capable of solving their problems.
A successful inbound call strategy can help your business in fielding customer concerns. It can also improve your operations in the following ways:
Handle call volumes
The total volume of inbound calls varies depending on different factors. Having an effective inbound calling strategy will let you track how many calls are being received by your agents within a day or a month.
By knowing the baseline and call quota of your sales representatives, you can estimate how many calls each employee can handle. 
You could also determine how many reps you will need for your inbound call support team.
Offer the right service to clients
An inbound call center has two different functions — customer support and product promotion. The first one requires a customer support team, while the latter needs active customer service support.
A well-planned inbound calling technique allows you to plan if you want to focus only on one function or both. 
You can also determine whether your team can be trained on both functions — broadening your range of services and potentially cutting overhead costs.
Assemble a great team
With an efficient inbound calling scheme, you can assemble the perfect team that can manage higher call volumes and deal with customers and their problems. 
This would enable your day-to-day operation to remain as stable as possible. 
Because you have everything planned from the beginning, you would know to look for strong communications that could manage the most stressful interactions.
Know what metrics to measure
A strategic inbound calling plan lets you track Key Performance Indicators (KPI) to see the improvement of your business.
Tracking your KPI is important as it lets you know if your inbound calling team is meeting your goals, or if you have a higher percentage of customer churn.
Some KPIs to monitor include call volume, average talk time, and the total number of abandoned calls. 
Invest in the right tools
To field and distribute calls successfully, you have to invest in the most appropriate communication tools. 
An excellent inbound calling strategy lets you know the best headsets, computers, and calling tools for tracking or recording calls that you need to adopt in your company.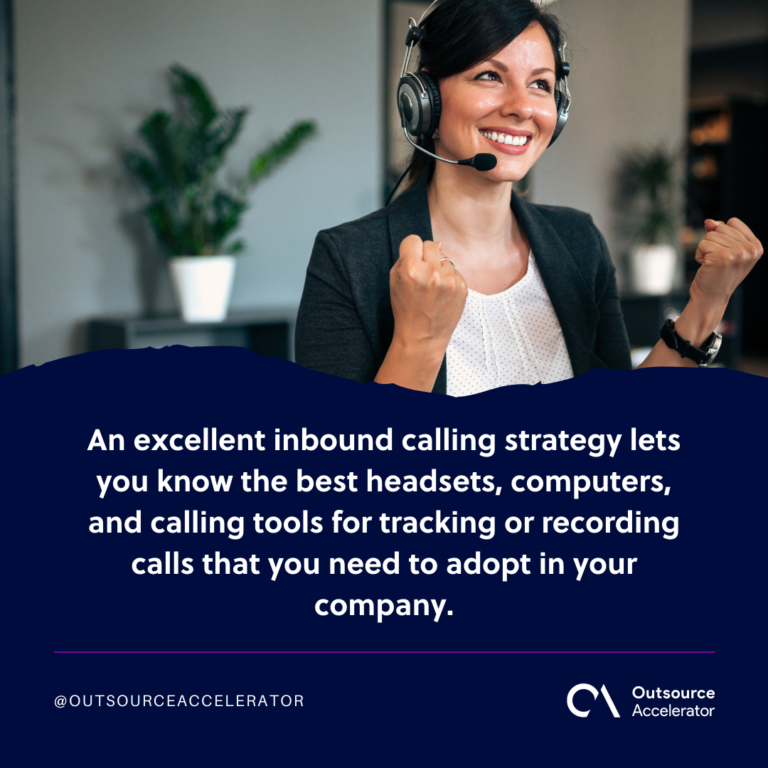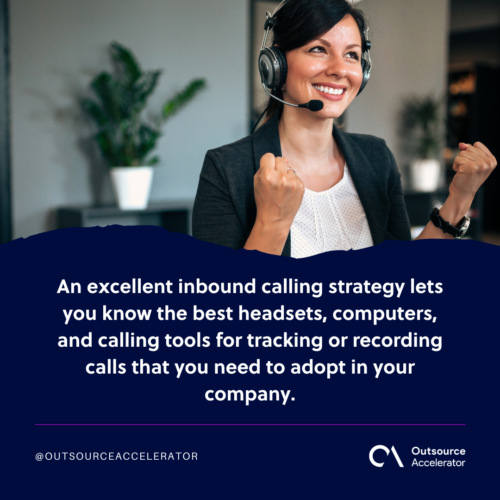 Enhance your inbound calling strategy with 123Employee
If you are scrambling to amp up or create an effective inbound calling strategy, you can collaborate with an outsourcing agency to help with your planning.
123Employee offers high-quality voice services in several key verticals for your business. They provide a highly skilled team that can help you plan and execute an effective inbound calling strategy for your business.
Their ongoing training ensures that their agents can provide high-quality telemarketing services to clients. More than inbound calls, their elite voice reps can assist you in help desk, tech support, monitoring, appointment setting tasks, and more.
If you are interested, you can listen to sample audios of 123Employee's voice talents on their website here.