Definition
What is average talk time?
Average Talk Time (ATT) is the length of time the consultant spends talking to clients, which allows the staff to estimate how much time they can set aside for talk-time per call. This metric is often mistaken for Average Handling Time (AHT). Identifying the distinction between the two metrics is very critical. 
Average time talk does not require time spent on hold as opposed to Average Handling Time. Ideally, time spent by the caller on hold is not involved in this metric. If the average time talk is too big, service providers may not respond to further requests. On the contrary, if the total speaking time is too short, the call center will be able to field further requests. As a result, lower average time talk increases client's loyalty.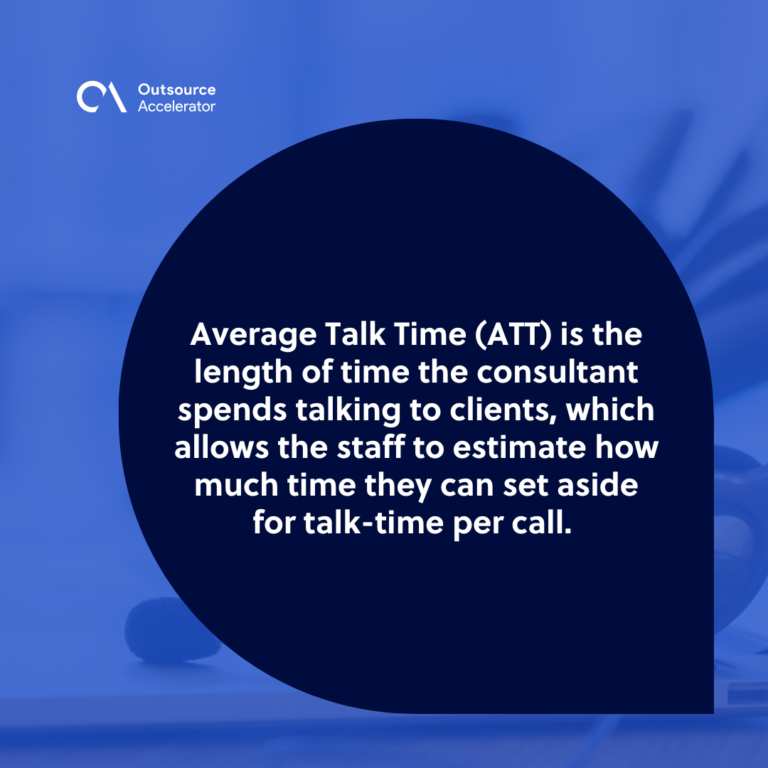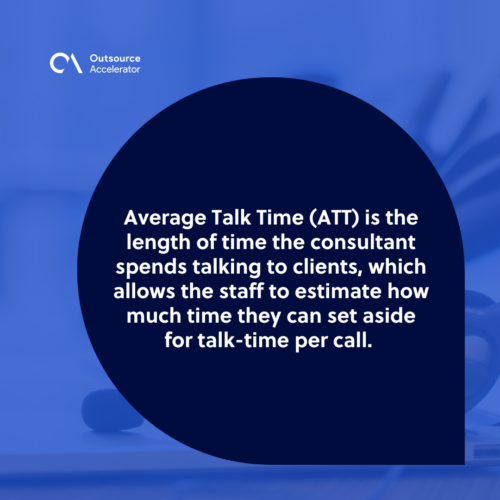 Importance of average talk time
Average talk time is one of the most essential customer insights. Average talk time represents the exposure of the clients to the call center agents.
The average talk time aims to assess the day-to-day operations of the administration of call center service providers. The index is measured and analyzed regularly. It is also vital to maximize the total speaking time to minimize additional expenses and balance the services offered to consumers.