Where to find the best inbound call center outsourcing services
Last updated: October 29, 2021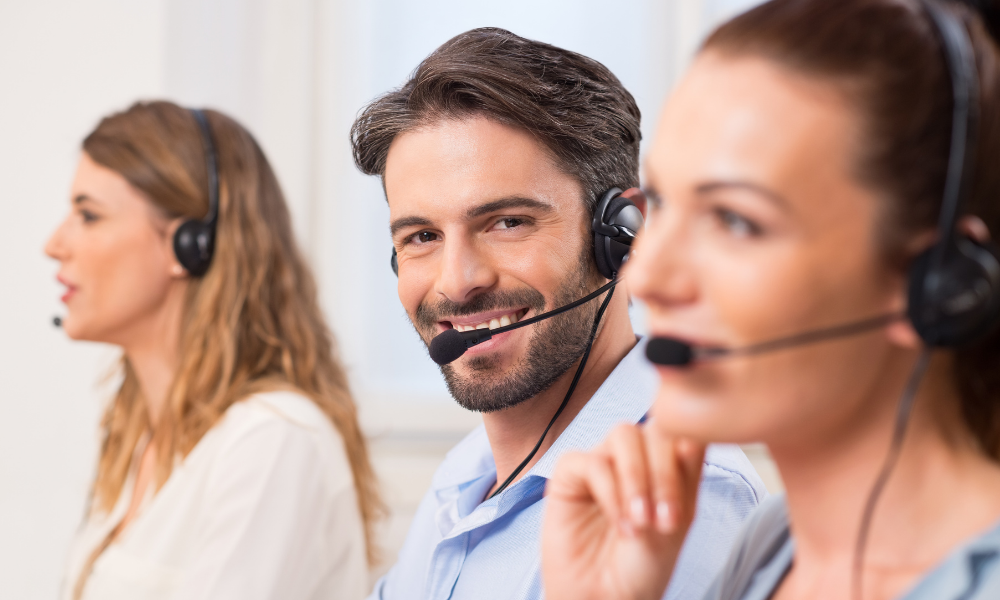 Call center services have always been one of the most outsourced services. As for businesses, establishing a call center is time-consuming, it involves a lot of planning, and it is very expensive. This is why the majority of companies hire a third-party provider to perform outbound or inbound call center outsourcing. 
Despite the significance of call centers, businesses today are obliged to provide omnichannel services. Call centers are considered a traditional way of performing customer service and support; despite this, contact centers now still carry out phone calls. 
In terms of omnichannel services, contact centers make use of various communication channels to attend to customers. These communication channels include social media, text SMS, web chat, outbound calls, inbound calls, and more. 
But going back to call centers, it is generally built for customer services, technical support, telemarketing, and/or sales purposes. Its daily operations are performed through inbound calls, outbound calls, or a hybrid of two.
As for inbound call center services, note that it goes beyond handling incoming calls.     
Inbound call center outsourcing services then and now
Call centers in general are required to handle huge volumes of phone calls daily. In order for call centers to be fully functional, especially in performing inbound calls, it has to be equipped with the latest technology and tools. 
For decades, different companies from across the globe have been tapping into outsourcing for their call center functions. During the early 1990s, call center outsourcing providers entailed voice-based processes, especially inbound call center outsourcing.
This includes setting up, hiring, training, supporting organizations to manage good quality customer service. While processes have surely evolved, they still apply up to now. 
However, as we mentioned earlier, aside from inbound call service, customer service and support in our modern world have been modified. All these are outcomes of continuous innovations in technology. Most call center outsourcing companies these days utilize cloud-based software that grants agents access to perform their tasks anywhere. On the users' end, all they need is their smartphones and internet to reach out for customer support.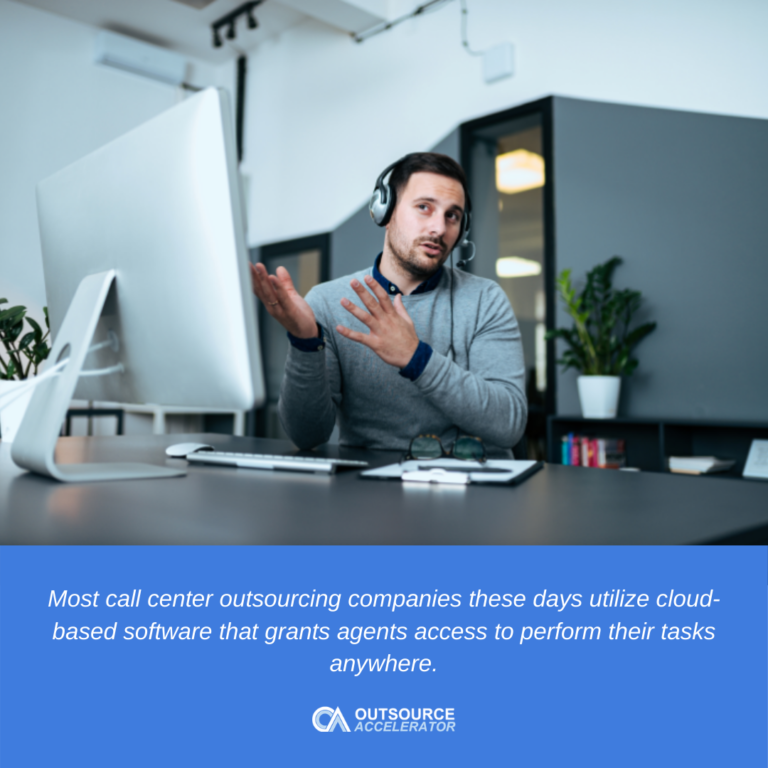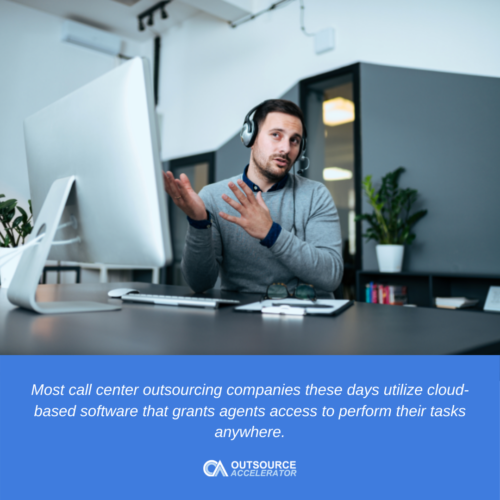 Roles of an inbound call center agent
Inbound call center agents also have different roles and responsibilities aside from answering incoming calls. Inbound call center agents can also serve the following purposes:
Technical support.

Tech support agents are usually specialists that are working with technological companies. They assist callers with technical services and support needs.
Collection.

Inbound call center agents can also do collection calls or follow-up customers regarding their debts.
Order processing.

In order processing, agents make sure that customers that avail of a company's products or services are processed quickly, easily, and effectively. 
Reservation service

. As for the term itself, this is for customers that are looking to easily book a reservation. Whether it is a hotel, travel, doctor's appointment, an inbound call center commonly works with several industries.  
Note that there is no required academic degree to become an inbound call center agent. Most companies hire qualified applicants with high-school diplomas and relevant certificates. 
Offshoring inbound call center solutions in the Philippines 
In terms of offshoring call centers, the Philippines is one country that usually comes to mind especially with foreign business leaders. This is due to the fact that the country has been the top offshoring destination for decades.
In fact, in the Business Process Outsourcing (BPO) services in the Philippines, call center roles are on the top of the list. Why do you think foreign companies are highly drawn to offshoring their inbound call center services to the country?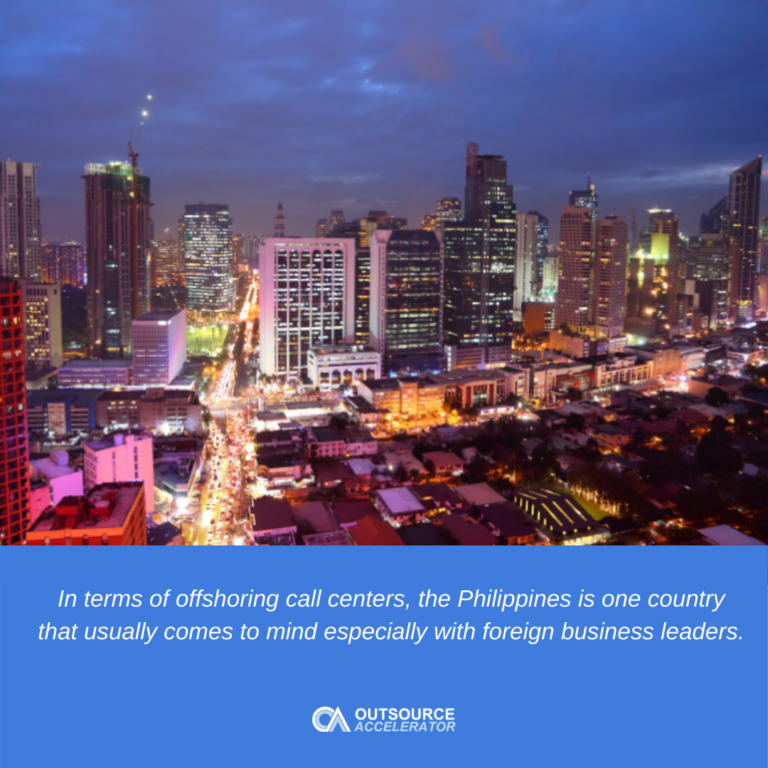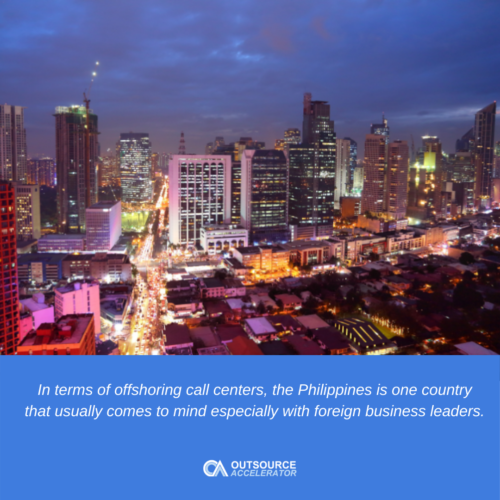 High literacy rate
As you can see, the country has a very high literacy rate averaging 97.9%. The Philippines is also one of the leading countries with the highest population of people who are proficient in the English language.
Further, Filipinos have a neutral accent which makes it easier for them to be understood by customers around the world.. 
Cultural compatibility
The  Philippines is heavily influenced by Western culture, making it easier for call center agents to engage and build a rapport with western callers.
In addition, Filipinos are known for their friendliness and hospitality. Professionally, the Philippines produces very hard-working employees who are willing to go above and beyond – always.
Cost-effective staff
Last but not the least, as a developing country, offshoring in the Philippines allows foreign companies to operate and expand their operations while massively reducing costs.
Global BPO firms like SixEleven BPO can help you save on employment costs without having to sacrifice the quality of your inbound call center services.    
Outbound vs inbound call center 
Call centers are classified into two categories, outbound, and inbound call centers.
Inbound call centers are designed for agents that are handling incoming calls from customers. Inbound call centers also handle frustrated and irate customers that seek to report issues and immediate solutions to their problems.
While outbound call centers are where agents are the ones performing outgoing calls to reach out to customers or target leads. Outbound call center agents may also perform services like telemarketers, information gathering, lead generation, and more.