In house payroll vs. outsourcing dilemmas answered
In house payroll vs. outsourcing dilemmas answered
Payroll is perhaps the essential duty of a business owner. As with all business processes, payroll has now evolved into something employers can outsource.
Business owners have begun assessing the pros and cons of in-house payroll vs. outsourcing payroll. But so many erroneous beliefs have emerged, which adds confusion. Global Process Manager, a leading Philippines outsourcing supplier, shares their insights on this topic.
This article attempts to answer all dilemmas and misconceptions regarding the difference between house payroll processing from outsourced payroll solutions. Knowing this information will help you make the best decision for your company.
Which is more expensive? Is there an affordable payroll service?
Payroll costs depend on many factors, such as the company's size, existing technical resources, staff competence, payroll complexity, and many more.
Outsourcing payroll makes the process faster and more efficient. You also get access to the most modern software and equipment. Aside from that, outsourcing also ensures compliance with all existing industry laws.
It depends on your short-term and long-term business goals.
Cost-effectiveness also depends on a company's short-term and long-term goals. For instance, keeping payroll in-house may save on outsourcing costs. But if you keep on correcting payslips every payday because of incompetent staff and outdated systems, then it costs your business more than you think.
Outsourcing is indeed the better option when you talk about having affordable payroll services. With it, you avoid costly trial-and-error scenarios.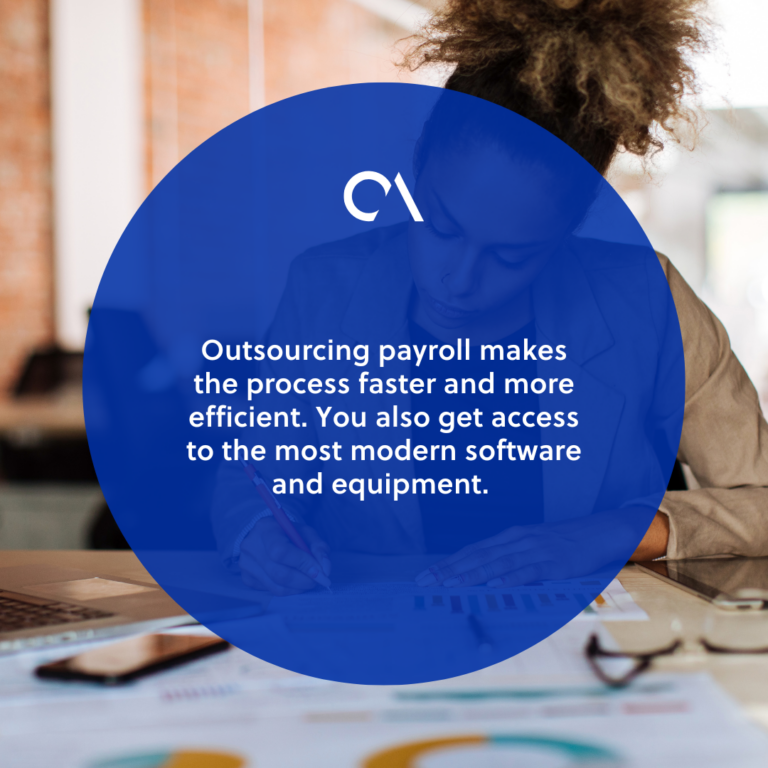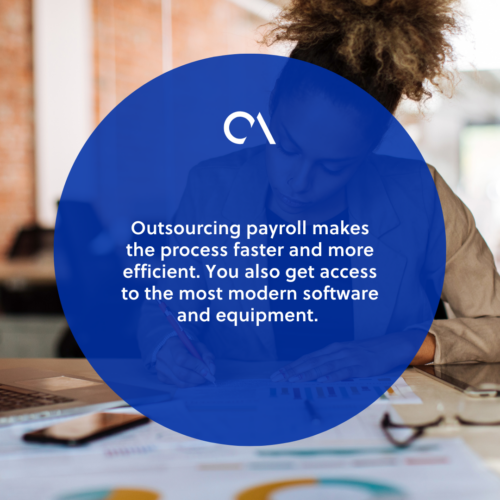 How much control do I lose when I avail of an automated payroll service?
There is a growing misconception that business owners lose control of the payroll process if they have outsourced payroll providers. They say that if your company has policies and procedures that change continually, then keeping payroll in-house is the right choice to save expenses on repeated amendments.  
You still have complete control.
The truth is you never lose any control as the owner. Why? Because automated payroll services will still seek your final approval before they pay anything to your workers. It means you have the opportunity to double-check everything before its release.
Moreover, outsourcing firms are specialists that offer well-trained payroll staff as well as state-of-the-art equipment that ensures on-time and accurate payroll.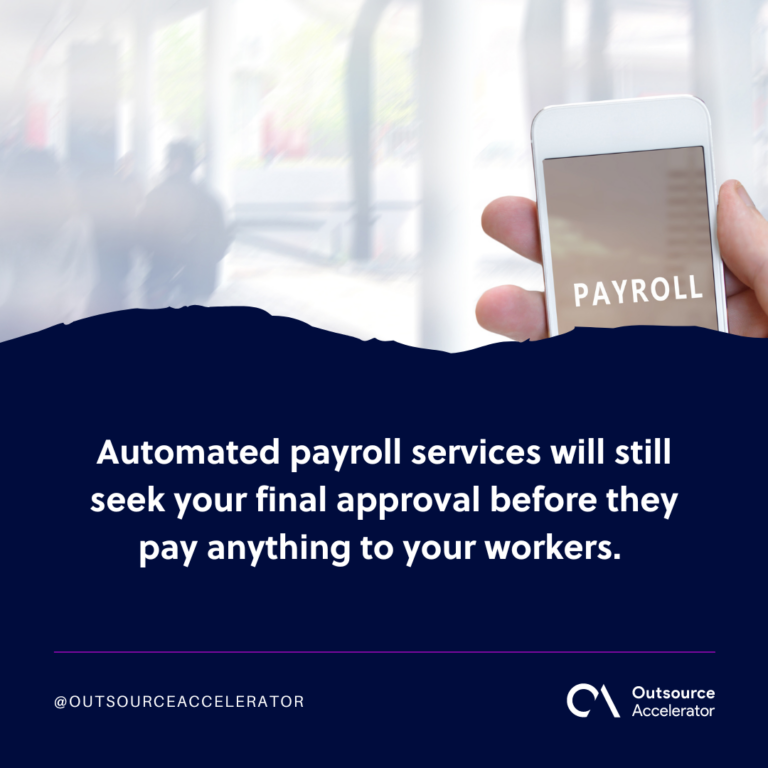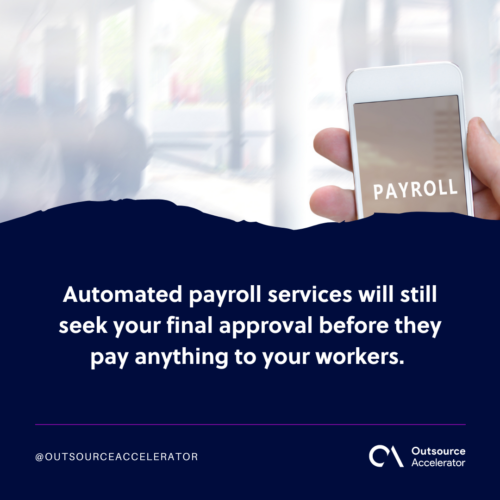 Do I risk my data when I outsource?
Another concern about employing an automated payroll service is the risk of data abuse or data loss. In reality, there is always this risk, no matter what route you take. This is why risk management and contingency planning departments exist because there is no such thing as zero risks.
What qualities to look for in outsourced payroll providers?
Here are the qualities to look for when evaluating business payroll services:
Transparency
The most successful business partnerships are built upon trust. Working with payroll outsourcing providers is no different. Transparency, or even a willingness to be transparent, is essential to building confidence. Trust, in turn, results in an improved workplace atmosphere, higher operational efficiency, better products and services, and, ultimately, business success.
Domain expertise
Never hire a payroll service provider that does not convey domain expertise. This is the reason why you are outsourcing payroll in the first place.
Domain expertise involves guaranteed fast and accurate payroll processing without any incorrect or late filings. Expert providers are not afraid to promise to absorb any fines or penalties that may come because they are sure to minimize mistakes.
Organized workflow
Hire a payroll outsourcing firm that has an already established and structured workflow. This kind of attention to detail is one of the signs that an outsourced team knows what they are doing.
When choosing a provider, ask for a copy of their workflow and let them explain it to you and your team. From there, you can choose which one suits you best.
Flexible outsourced payroll solutions
Lastly, find one that offers flexible payroll solutions that can adapt to your company's specific needs. Not all organizations are the same, and you need to find a provider that is willing to cater to all of your requirements.
When choosing between in-house payroll vs. outsourcing options, the latter is the best way. Expertise, convenience, and reliability are the promises of an excellent payroll outsourcing provider. Take advantage of it!
Global Process Manager is a leading outsourcing supplier, specializing in payroll services as well as other verticals.