10 Key reasons why internal communication is vital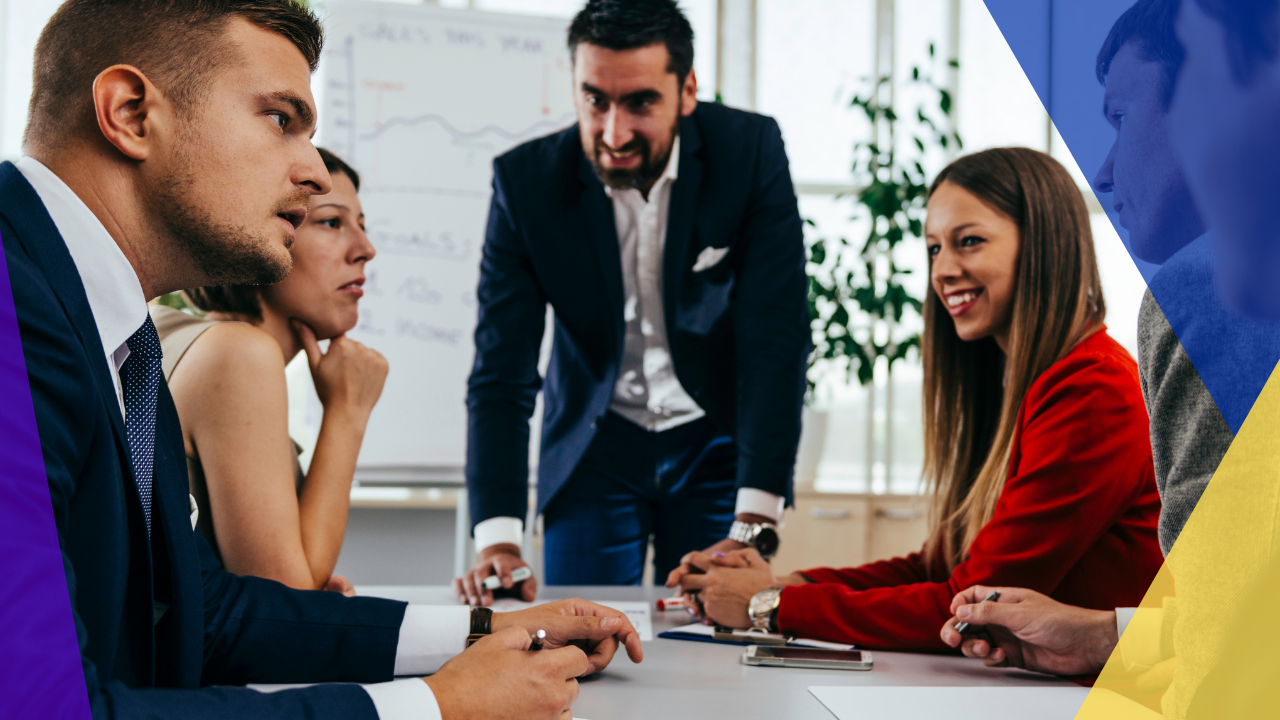 Businesses that continuously flourish do not just focus on how they cater to their clients and customers. Of course, for a business to offer its best services, it should start with its employees. 
Like how companies invest more in the success of their public relations and marketing, they should also make the same efforts internally. Note that both your external and internal communication should always go hand in hand. 
For your business to progressively move forward, you have to recognize the importance of internal communication.
On top of that, develop a robust internal communication plan and strategies. 
If your employees are not able to communicate properly within your organization, it will have a huge impact on team collaboration.
As a result, it will also affect their productivity, employee engagement, and experience.  
A quick overview of the importance of internal communication
Your internal communication (IC) is one essential function within your organization. It is responsible for effective communication within your internal teams. 
It refers to the exchange of information among different levels of employees within your company. In other words, it is how your staff interact with one another to achieve common goals and objectives. 
Failing to distinguish the importance of internal communication may end up in the company suffering. This is especially crucial for businesses that have been driven by the recent pandemic to adopt remote work.
Remember that your internal communication does not always have to be face-to-face and verbal.
Information sharing and employee engagement can happen using the following communication channels: 
Verbal

– Communicating by word of mouth or orally 

Paper

– Using physical documents. These are usually in the form of important paperwork like agreements and contracts. 

Electronic

– Made possible by utilizing

communication tools

and the internet. 
A lot of internal communication at present happens electronically. One beauty of it is that employees can communicate freely, in real time, from any location, and even 24/7.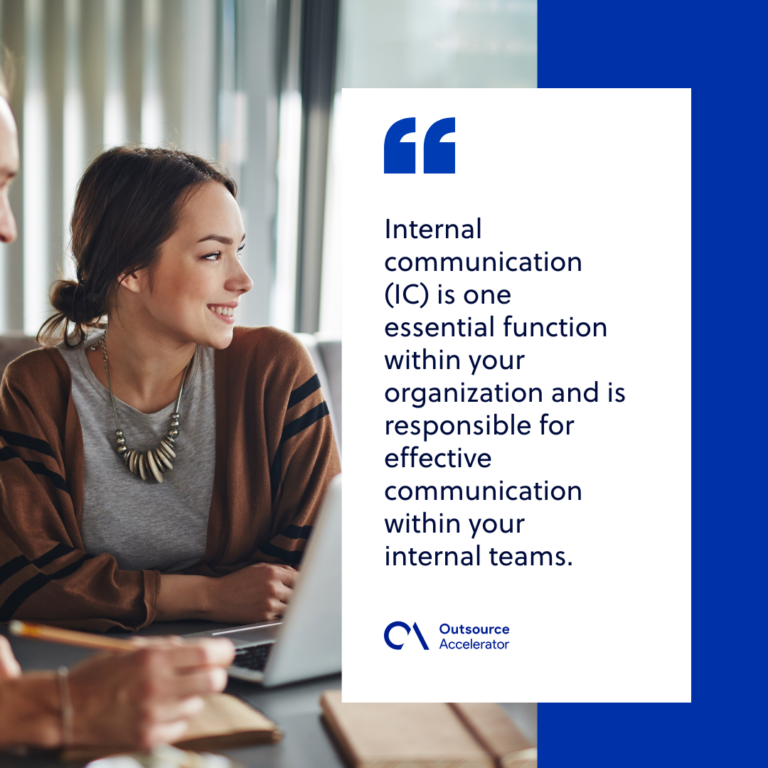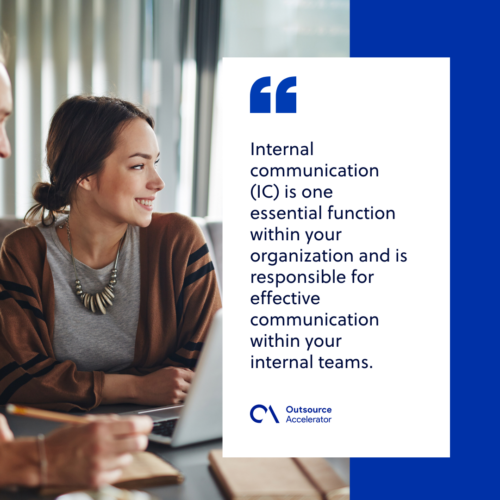 Different types of internal communication
To understand the importance of internal communication, it is best to be aware of the five vital sources of communication.
These are the following: 
Peer communication

– This type includes informal communication between co-workers.

Team communication

– Refers to employees that work together, in a collaborative effort to accomplish a common end goal. 

Management communication

– The management is responsible for the proper distribution of important information, changes, or updates about the organization. This can also be for both internal and external communication. 

Face-to-face communication

– This typically happens within the workplace. An example of this is when a staff member is briefed on a specific task or project. 

Other resources –

Other resources used in internal communication include messaging apps, emails, video calls, text messages, and telephone. 
What is an internal communication plan?
Once you fully know the importance of internal communication in your working environment, it will be easier to develop your IC plan.
Your internal communication plan is your roadmap to boost your staff collaboration, productivity, information dissemination, and engagement. 
Your internal communication plan should also encompass strategies that are focused on certain actions and initiatives that will help your staff achieve common goals. 
More so, strategies should also include contingency plans designed for unforeseeable circumstances like the global pandemic.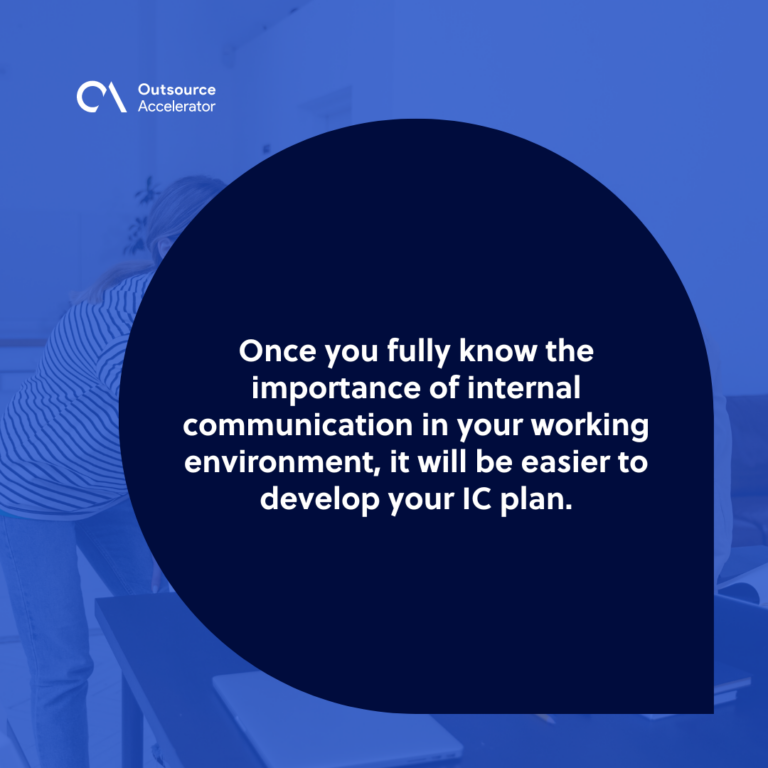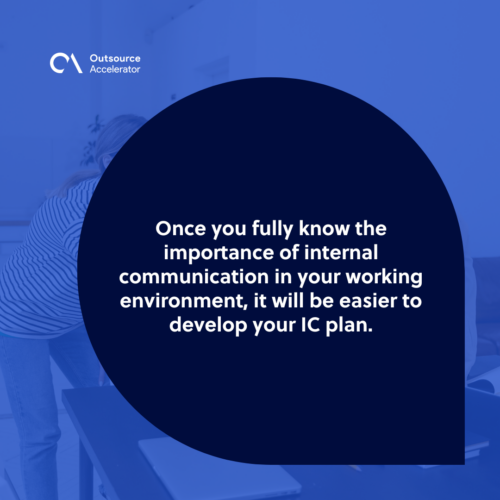 Importance of internal communication: 10 Reasons why 
There is no doubt that the global pandemic has disrupted the way we work. Business leaders were forced to seek better ways to communicate and collaborate with their teams from different remote locations.  
According to recent surveys, 74% of employees feel like they are missing out on the current news regarding their companies.
Meanwhile, 72% of employees lack the proper understanding of their company's strategies. 
These are just a few of the impacts of poor communication within the organization. To explain it further, below we outline 10 key points on the importance of internal communication: 
1. Keeps all your staff well informed 
One of the main importance of internal communication is that it lets you and your management keep your employees informed.
It is important to inform everyone of events about to happen in the company, policy changes, employee headcounts, and other updates within the organization. Consider using virtual phone systems to keep the internal communication going.
Good internal communication allows you to share important information with the right people effectively.
More so, it helps you get the word out to all employees, especially in a way that encourages them to get invested and involved in specific plans and goals. 
2. Helps boost your employee engagement and productivity
Employee engagement can be in different ways. It can be as simple as asking questions during a meeting or commenting on recent announcements posted on company updates.
It can also be a simple act of sharing what employees are currently working on with the rest of the company. 
Internal communication helps encourage your employees to share their thoughts and ideas as they know their voice matters.
Further, it will motivate them to go above and beyond for the sake of the success of the company. 
3. Allows employees to have a holistic perspective of the organization 
Your internal communication should not be all about the upper management disseminating important information for the consumption of employees. 
A good IC should be two-way. It should not always be about directing your internal team's attention, but rather about making them feel like their input also matters. 
One way of giving your staff a more holistic view of your organization is letting every department give updates on what they are currently working on.
Properly managing your internal communication also means allowing your employees' voices to be heard. 
4. Helps build and strengthen your company's culture
Another manifestation of the importance of internal communication is that it helps build up a healthy working environment. Letting your staff feel like they are an active entity within your organization increases the chances of employee retention. 
Remember that your internal communication will define whether your staff chooses to stay with your company for years or leave as soon as they find a better opportunity elsewhere.   
5. Reduces the chances of conflicts 
Poor communication is among the main reasons for conflicts that usually arise between co-workers. Employees may have different beliefs, understanding, and insights on certain issues or ideas. 
To help you mitigate conflicts, develop an internal communication plan that will encourage your members to communicate with each other effectively.
Each employee will always have their views and perspectives. Let your internal communication be a way of learning about each staff member's thought process. 
6. Promotes transparency 
Keeping everyone in your company well-informed helps ensure transparency among your employees. It also lets you and your upper management steer clear of any rumors within your organization. 
No employee would want to be left in the dark and continue to work without having a clear understanding of what the bigger picture is.
Your internal communication lets you avoid secrecy in terms of information dissemination within your company. 
If there are no rumors, chances are your staff will talk about other important things that will support the growth and development of the company. 
7. Enables the organization to deal with the crisis effectively 
There will always be times where a crisis emerges and situations go out of hand. Maintaining transparency within the organization makes it easier for you to talk about these difficult times with your entire staff. 
In times of crisis, employees will also have questions and look for answers. Good internal communication will greatly help your organization from falling apart.
Instead of panicking, people can work together in teams to overcome whatever crisis they are faced with.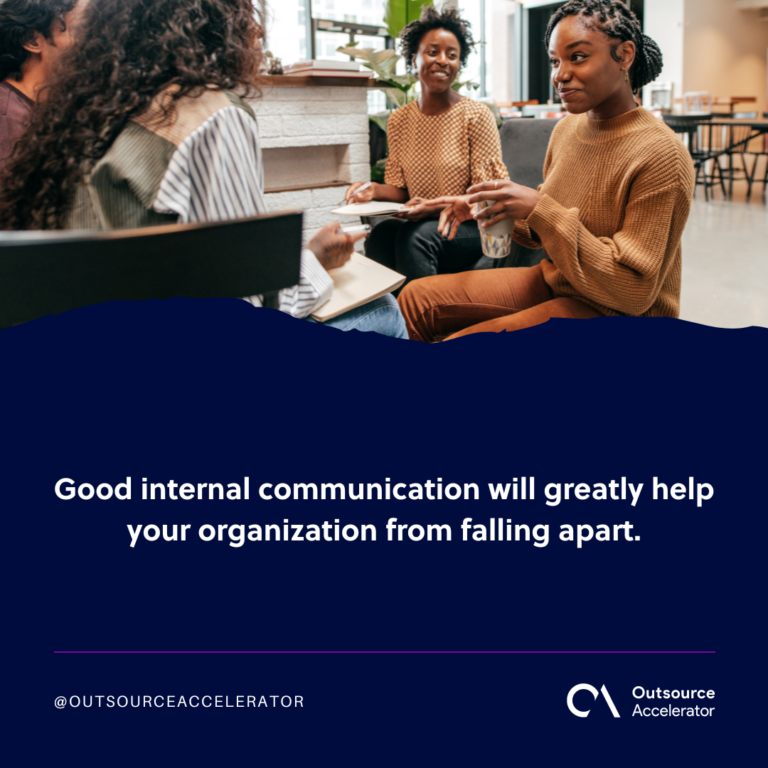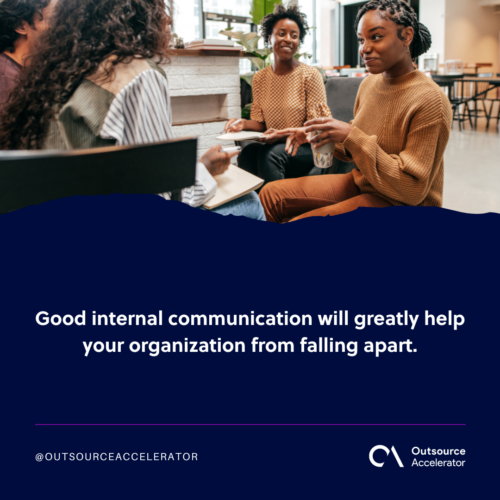 8. Supports employee management 
Another importance of internal communication is that it helps you manage your employees more efficiently. Especially in a remote work setup, apart from effective communication, many businesses also struggle with employee management. 
As we've mentioned, making use of different communication tools allows you to address specific concerns and issues within your staff.
More importantly, it lets everyone stay connected, engaged, and on track with current updates and happenings within the organization. 
9. Drives organizational growth
When everyone in the company works hand in hand to achieve common goals, it can benefit organizational growth and development.
Your internal communication should help your employees keep a good relationship with one another. It is what keeps everyone connected.
lt allows everyone to coordinate the same efforts that will help enhance the company's overall productivity. 
10. Provides an avenue for employee feedback and discussion
Just like how employee assessments and evaluations are made, it is also important for the management to hear out what the workers have to say. 
Once you recognize the importance of internal communication, you will also appreciate the significance of employee feedback.
It lets you take corrective actions, especially on areas within your organization that need improvement. 
Applying the importance of internal communication
Whether you are a business owner, an employee, or a part of upper management, it is best that you truly understand the importance of internal communication. 
It is also vital for each member of the company, employees and executives alike, to put the same efforts into ensuring the effectiveness of their internal communication.