Should you hire software developers for your Australian startup?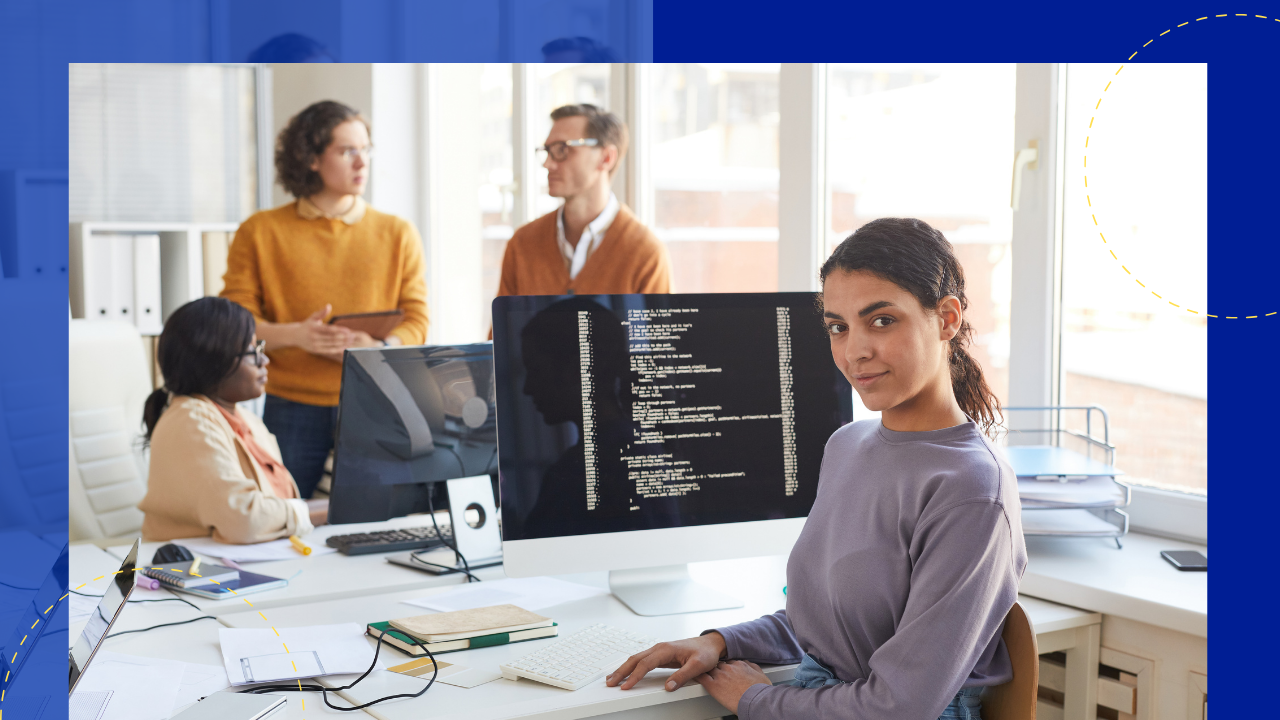 In the ever-evolving landscape of the Australian startup ecosystem, one question frequently arises – should you hire software developers to fuel the growth of your venture? 
The answer is a resounding "yes."
Software developers play a critical role in the success of startups, ensuring that their digital presence is functional and competitive.
Over the years, Australia has seen a significant increase in tech-related occupations. LinkedIn sights by 2030, there will be over 1.2 million tech-related jobs available in the country.  This is a good reason to hire more software developers to cater to the growing tech demands.
Hiring software developers in today's globalized market has become a game-changer for many tech companies.
In this article, we'll look at why you should hire software developers. Discover how working with a reputable ocompany like Arcanys can give Australian startups a winning solution for your software development needs.
Duties and responsibilities of software developers
Software developers are the architects behind the digital solutions that power businesses. They are responsible for designing, coding, testing, and maintaining software applications.
Their duties encompass:
Coding and programming

– Software developers are proficient in various programming languages, allowing them to translate your business needs into functional software.

Problem-solving

– Developers excel at troubleshooting and resolving issues. They ensure that your software operates seamlessly. 

Keeping up with trends

– The tech world is constantly in flux. Software developers stay updated with the latest trends and technologies, ensuring your software remains relevant and competitive.

Collaboration

– Developers often work in cross-functional teams, collaborating with designers,

project managers

, and quality assurance professionals to create holistic software solutions.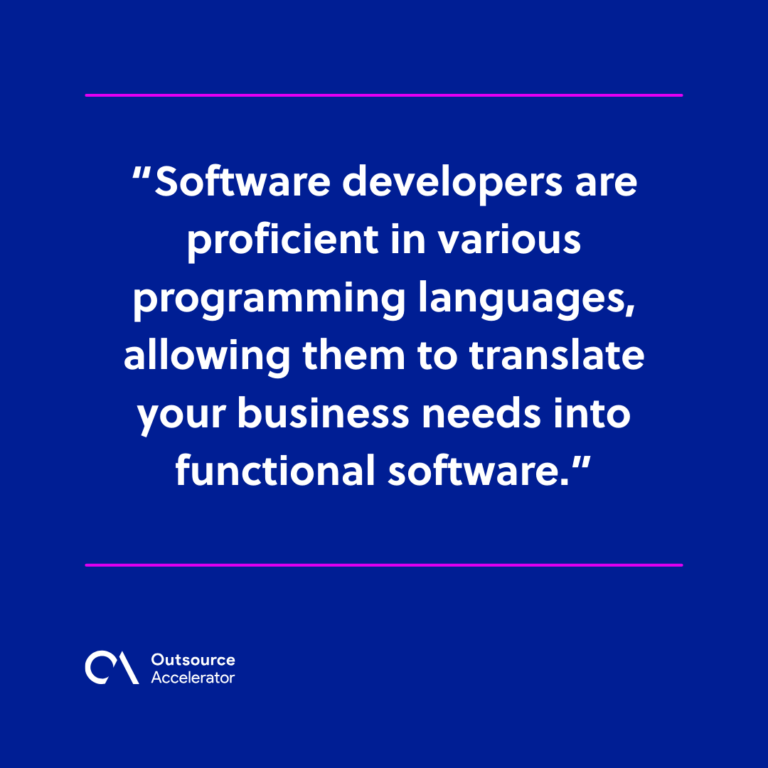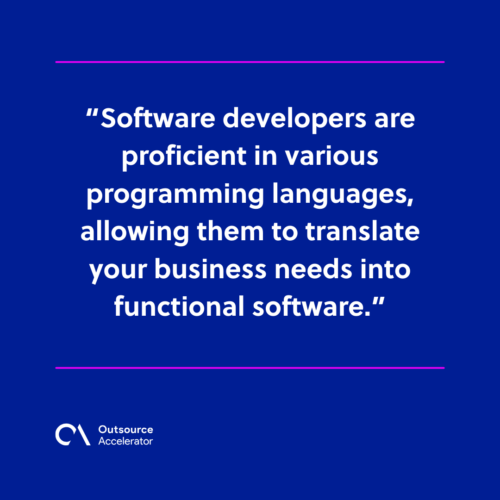 When you hire software developers for your startup firm in Australia, you'll get to acquire these initiatives. 
Arcanys can provide highly skilled software developers and empower your business with the technical expertise needed to excel in today's competitive digital landscape.
Why you should hire software developers 
If you're considering hiring software developers in the Philippines, Arcanys is among the trusted outsourcing partners currently in high demand.
But first, let's explore why you should hire software developers:
Expertise in diverse technologies
Software developers possess expertise in various technologies, ensuring that your startup can adapt to changing market demands.
Whether it's mobile app development, web development, or emerging technologies like AI and blockchain, they have the skills to bring your vision to life.
In fact, software developers and engineers are highly sought after in the Philippines. These professionals are known for their meticulous attention to detail and proficient knowledge of various frameworks and software applications.
Arcanys' developers possess the technical expertise necessary to drive a business forward and understand the significance of dedication in the global work market.
They are renowned for their loyalty and strong work ethic that boasts unwavering professionalism, making them the ideal partners.
Further, Arcanys stands ready to offer you access to over 250 of its on-demand software developers and engineers. These professionals not only exhibit a solid work ethic but also possess excellent soft skills.
Client-centric approach
The success of your startup hinges on understanding and meeting the needs of your target audience.
When you hire software developers who take a client-centric approach, you're assured that their software aligns with your business objectives and resonates with your clients.
When you outsource software developers from Arcanys, your startup firm will gain a client-centric workforce, understanding the vitality of dedication in the global work market.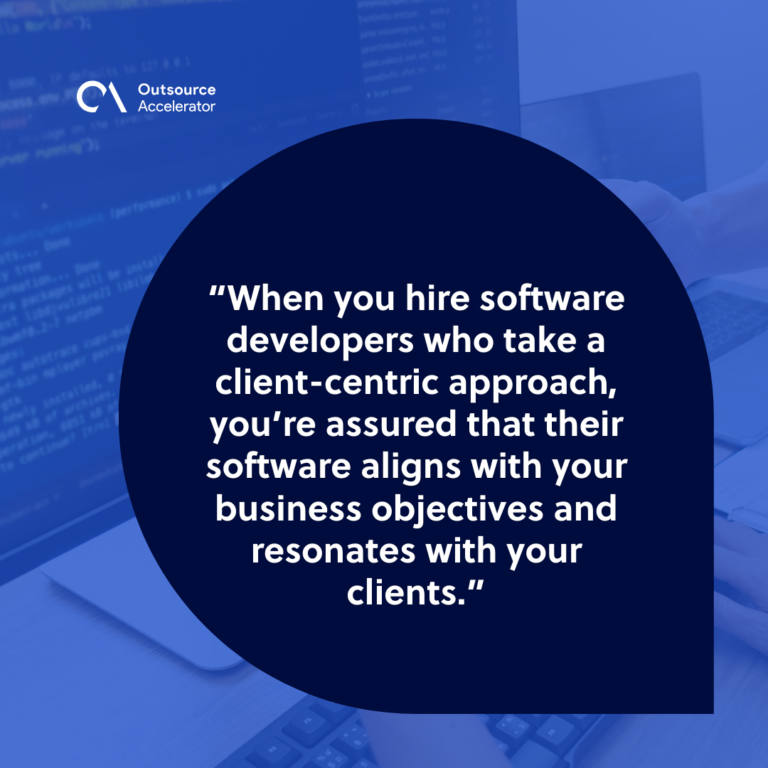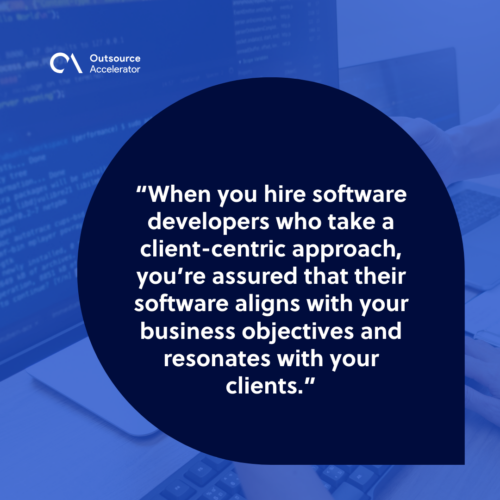 Agile software development
Agility is a core principle of software development. Arcany's software developers follow agile methodologies. This allows them to respond quickly to changes, incorporate feedback, and deliver incremental updates.
This flexibility is crucial for startups, enabling them to adapt to a rapidly evolving business landscape.
Strong emphasis on QA processes
Quality assurance holds paramount importance in software development. Developers meticulously test their creations, diligently identifying and rectifying any issues.
A steadfast commitment to quality ensures the delivery of reliable, bug-free software that enhances the user experience and minimizes the risk of costly downtime.
Cost-effective solutions
When you hire software developers from firms that offer value for money without compromising quality, such as Arcanys, you can save 50 to 60% on operating costs.
You also save on overhead expenses like office space, equipment, and software licenses, as Arcanys covers these costs.
Hire software developers for your growing team from Arcanys
It is time for you to hire software developers! Arcanys, with its track record of excellence in software development, can be the catalyst for your success.
Get in touch with Arcanys today to get the complete benefits of outsourced software development teams.