Scrum master vs project manager: An overview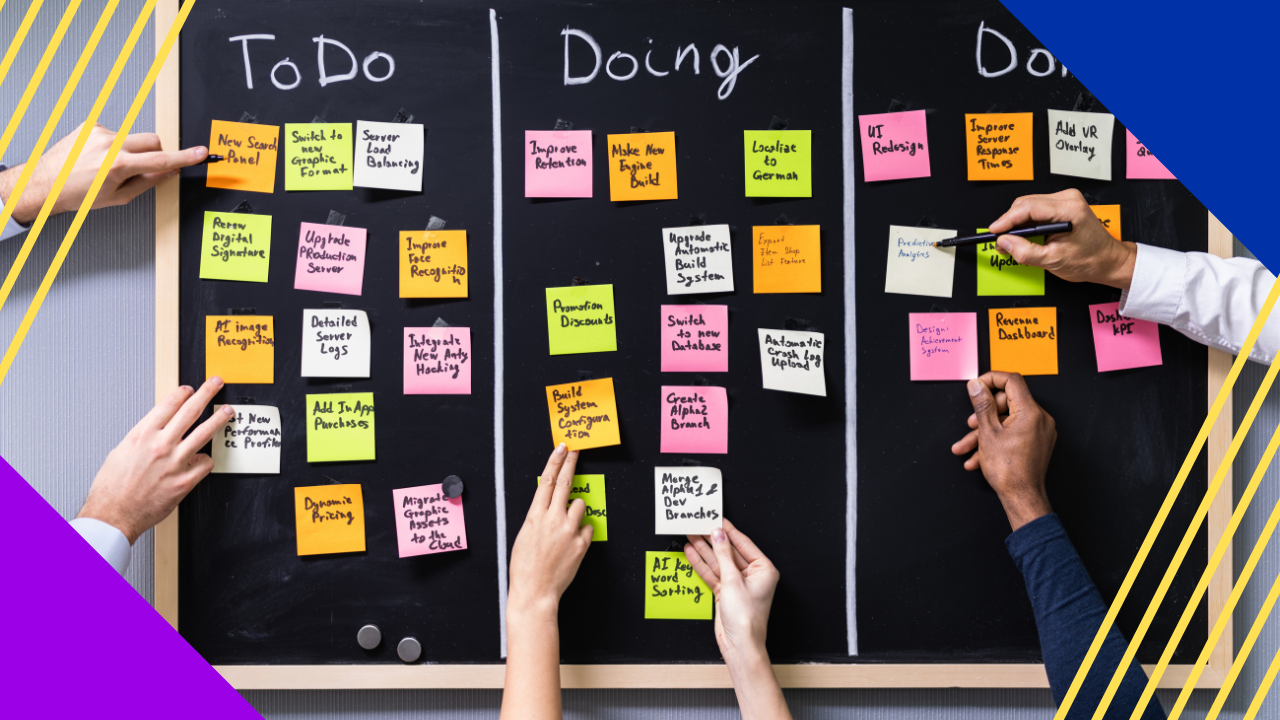 There are many terms for what is essentially a leadership position, but there are also many forms that a leadership position can take. 
When managing teams for complex business assignments, you'll want to make sure that you have the right person for the job. Often, the ones handling a team are either a scrum master or a project manager. 
From a glance, these two positions seem practically identical. And the reality is that because quite a few of their regular responsibilities overlap, one person can serve in both roles, though preferably at different times. 
Let's take a look at scrum master vs project manager. What do these positions handle, and what makes them different? 
What is a scrum master? 
A scrum master is a role specifically meant for a scrum team. This person's primary focus is leading the team successfully following scrum principles[1]. 
Scrum is a project framework that allows teams to address complex problems in an agile manner and deliver high-value products. Scrum encourages learning through experiences, self-organizing while working on a problem, and reflecting on wins and losses to improve. 
Scrum works with time-boxed iterations that are called "sprints." The team works during this period, while the scrum master acts as coach and consultant.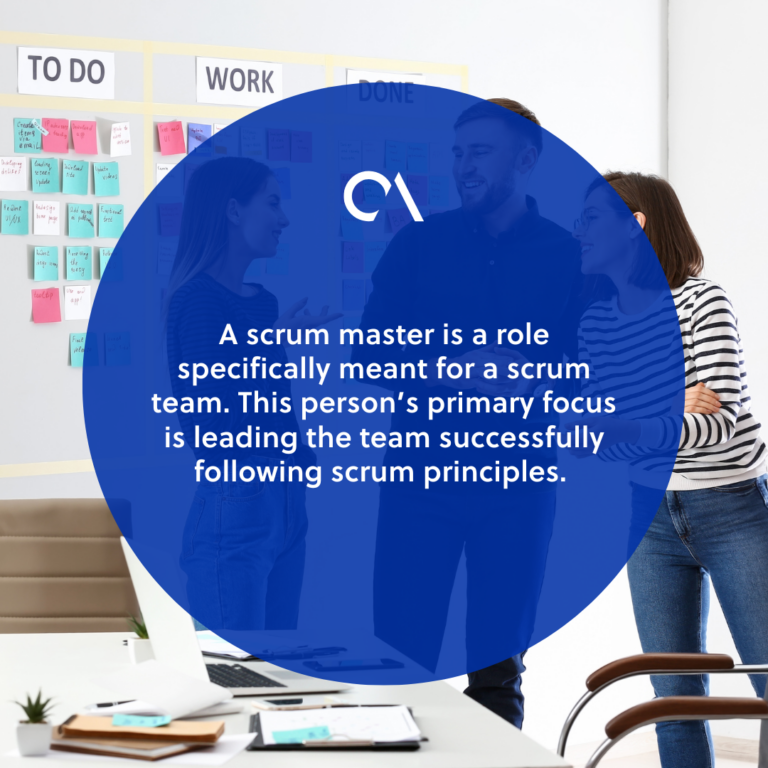 Roles of a scrum master 
The roles of a scrum master are as follows: 
Teaches team members about agility and the scrum framework.

Facilitates meetings, including daily stand-ups, sprint period planning, and retrospectives.

Addressing issues that hinder a team member's capability to work. 

Fostering good communication and teamwork, also promotes regular team discussions. 

Helps team efficiency by speeding up processes to deliver high-value products.

Cooperates with the product owner to manage product backlog items for the next sprint period.

Communicates clearly the product needs from the product owner to the development team.

Coaches and handholds the team when adopting the scrum framework, especially if the team is new to scrum rules.

Plans for the organization's scrum implementation and assists people in stepping into an agile environment or scrum adoption.

Facilitates scrum events. This involves gathering information, preparing the event, and coaching people during the event. 
What is a project manager?
Project managers are professionals tasked with leading a team to a project's completion. They ensure projects are completed on time, within the allotted budget, and with their goals fulfilled. 
Project managers ensure the project lines up with necessary business requirements. Many times they will not only facilitate their own project team, but also get involved with several other project activities.
They focus on the day-to-day activities of the project, and have the advantage of using traditional disciplined management approaches. It is up to them to assess the risks and advantages when choosing an approach. 
Project management is a method that has been in use since ancient history. It's been evolving throughout human civilization and is continually relied on to bring programs to completion[2]. It is the responsibility of the project manager to lead this method in a modernized way.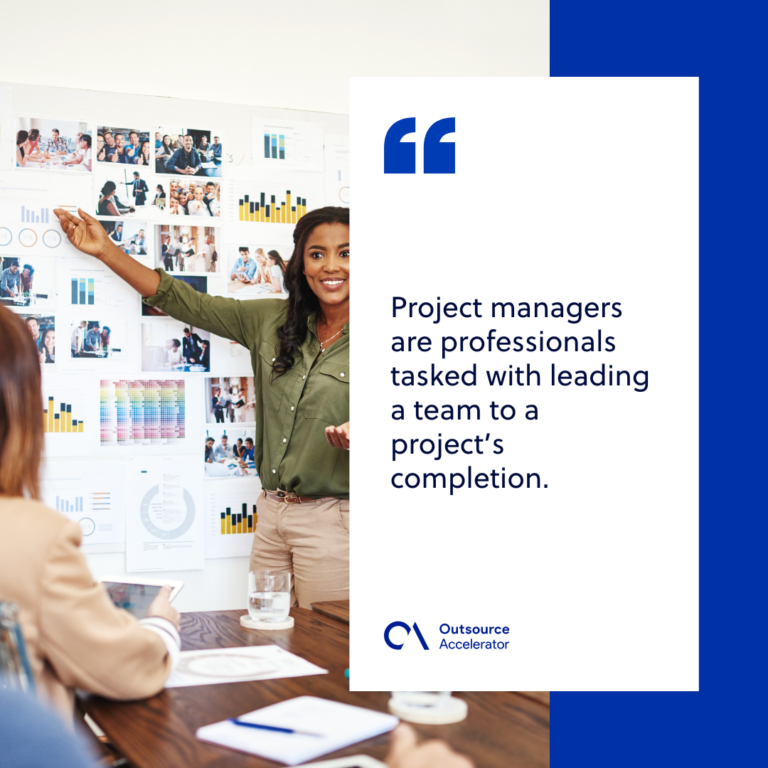 Roles of a project manager
Below are the roles and responsibilities of a project manager: 
Responsible for delivering the overall results, ensuring they meet initial project requirements.

Defines a project scope with the team and plans component project activities accordingly.

Plans the team work schedule and clarity of responsibilities and deadlines, also sets a communication plan for when these roles interact and overlap. 

Delegates and assigns responsibilities to each team member, allowing individual assignments to be properly given per expertise and skill set.

Reports the ongoing status of the project to the relevant stakeholders on time, including managing documentation practices.

Tracks project performance against the baselines and monitors quality control. 

Prepares the budget and may sometimes also be tasked with getting it approved by management.

Identifies and eliminates any project bottlenecks.

Oversees and controls the risks associated with the project and takes care of any unresolved issues. 

Prioritizes features related only to the project and coordinated teams. 

Administers configuration management procedures of the change control approach. This identifies how the project's products will be controlled and protected during the duration of development. 

Ensures delivery of the project results by managing the relevant project constraints. These usually include scope, budget, time, and resource efficiency. 
Scrum master vs project manager: The main differences
As said earlier, these positions can overlap in many responsibilities, especially in more informal environments. 
Scrum masters essentially practice a form of project management. They do not necessarily need to be a formal project manager, but they often are. 
At the same time, many job descriptions for project managers today also require or value experience leading a scrum team. 
When handling a team, it's important to bring out the individual qualities that will push you to success. 
Of course, there are still several important differences. 
General roles
Scrum master roles revolve solely around the implementation of the scrum framework. They facilitate daily scrum meetings, coach and motivate team members, and maximize the product value based on user stories and experience. 
Project managers handle the day-to-day tasks of their teams. They prepare work calendars and communication channels, delegate roles, and organize the project's scope. 
Project and industry exclusivity
Scrum masters work exclusively for scrum projects and scrum teams. Their work is also primarily focused on the IT industry and those close to it. 
Project managers can work on any type of project and be based in any type of industry.
Focus 
Scrum masters are focused only on making sure a team is successful and adhering to the scrum principles while working. There is a more people-oriented style to how they supervise the team. 
Project managers also aim for success but pay more attention to the logistics involved, such as documentation and resources. The actual content of the project matters most, and whether it attains requirements.  
Leadership style
Scrum masters take a more backseat role in their teams, merely serving as consultants or more subtle servant-leaders. 
Project managers not only assume a more forefront position but also manage communication with stakeholders and clients.  
Team size
Scrum teams are generally on the smaller side, and scrum masters typically only handle a single scrum team for the project's duration. 
Project managers can handle projects with teams of much bigger sizes and are also often in charge of multiple teams within an organization. 
Certification 
Scrum masters require certification from Scrum Alliance, while project managers require Project Management Professional (PMP) certification. 
Overall mission
Scrum masters have a very focused role because they have a specific framework to follow. Through scrum skills, the organization's agility is increased. 
Project managers have a broad job description containing different responsibilities across industries and companies. All that really matters is that they accomplish the project as required. They may implement different strategies and frameworks to achieve this.   
References:
1. Cho, J.J., 2010. An exploratory study on issues and challenges of agile software development with scrum. All Graduate theses and dissertations, p.599. 
2. Armenia, S., Dangelico, R.M., Nonino, F. and Pompei, A., 2019. Sustainable project management: A conceptualization-oriented review and a framework proposal for future studies. Sustainability, 11(9), p.2664.