10 Good qualities of an outstanding team member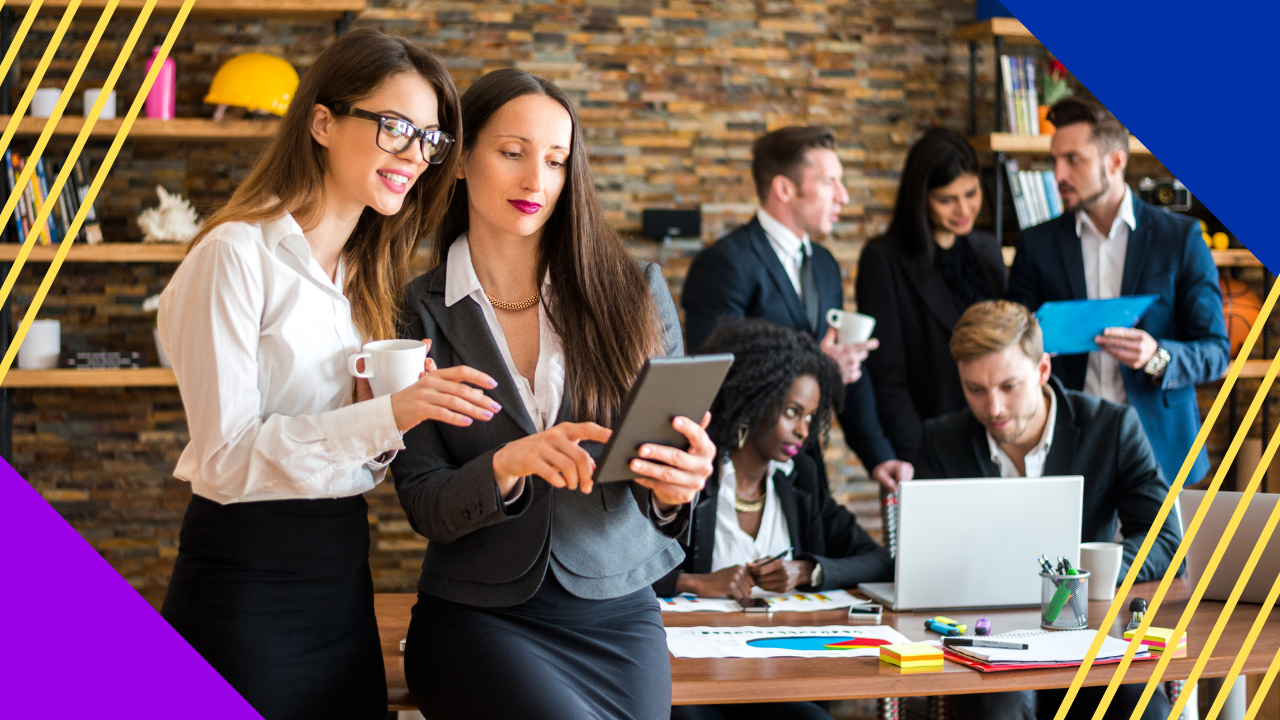 List of good qualities of a team member
A high-performing company is built on the strengths of its people. Effective teams need members with various skills to collaborate in new and exciting ways to produce outstanding outcomes. 
If a firm has disengaged employees who do not work well together, problems like missed deadlines, poor organization, and employee conflict may arise.
A company's success and efficiency are primarily attributed to the good qualities of a team member. Organizations rely on efficient teams to ensure their success. But how important is it to be a good team member? 
In this article, we will break down what components make someone an outstanding team member. Continue reading about the ten good qualities of a team member that every employee should have below.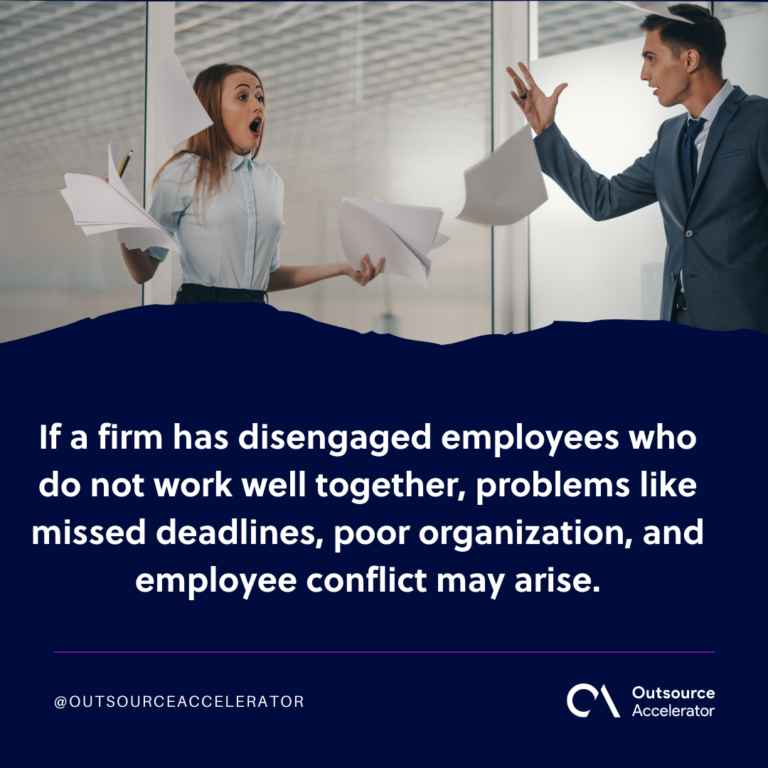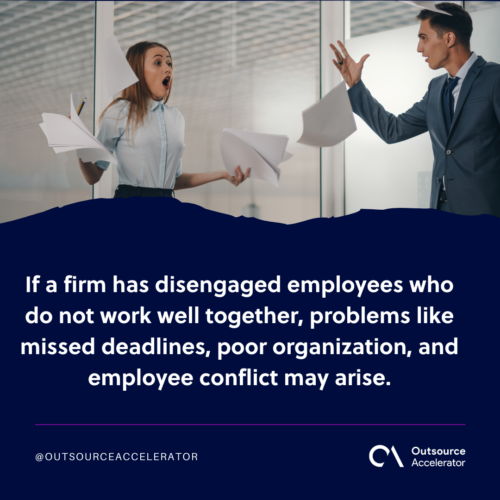 What does it mean to be a good team member?
A good team member is not just one who contributes to the assigned work but can also take part in the progression of the team.  
An employee should possess the good qualities of a team member to improve output, encourage productivity and boost morale.
Being a good team player means applying effective teamwork strategies to help the team excel in everything they do for the company's betterment.
These qualities may often take time to develop as most employees act on their existing attributes. However, most projects can flourish through teams with cohesive visions and mutual respect for one another.
Therefore, being a good team member means respecting co-employees differences and having mutual support, good collaboration, and positive relationships.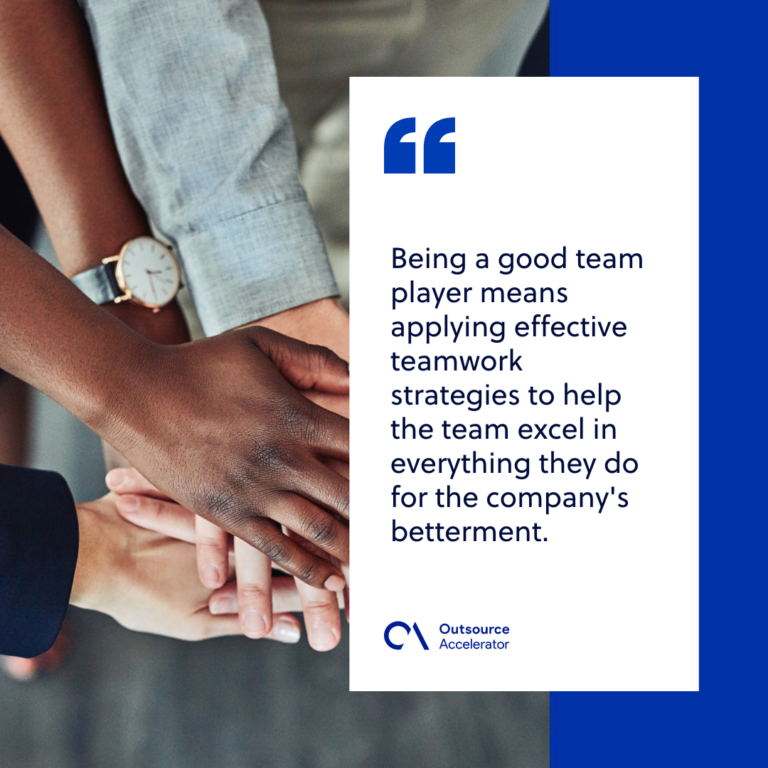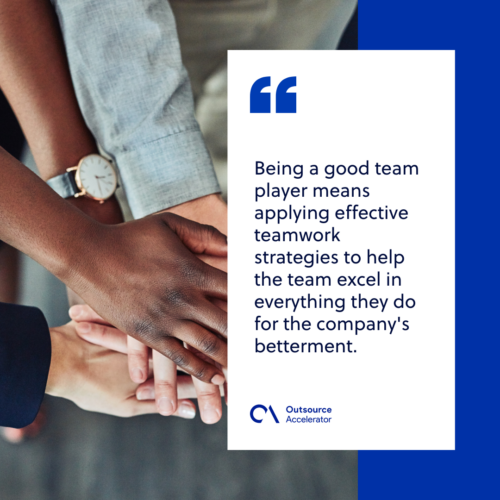 10 Good qualities of a team member
Here we have the 10 good qualities of an outstanding team player: 
1. Clear understanding of a role
One of the good qualities of a team member is an employee's understanding of his role. If employees clearly understand what the organization expects from their outputs, this leads to the company's high profitability.
Additionally, a successful business operation depends on everyone understanding their roles and responsibilities. By knowing their duties, employees can perform their assigned tasks efficiently.
2. Embraces collaboration
Employees in an organization must know that they will be eventually called upon to join their colleagues in making important decisions and help contribute new ideas.
As part of the good qualities of a team member, embracing collaboration in an organization means initiating collaborative efforts across the firm. This is not only for the business to become successful but also to foster team unity.
3. Holding oneself accountable
A workplace that values accountability will increase trust and loyalty from its workers. 
And an employee that values this quality fosters an outstanding commitment to the company. Having this as one of the good qualities of a team member has an enormous effect on a team's dynamic. 
4. Committed to the team

Every team needs competent and committed members. That's why one of the essential good qualities of a team member is team commitment. 
A committed team member knows how to adequately address and identify obstacles related to the team's skills.
When all team members are committed to a project or their jobs, they can apply their unique skills and perspectives to create high-quality outputs.
5. Problem solver
An excellent team player is also able to provide solutions in times of unexpected hurdles. This good quality enables employees to earn their teammates' respect. 
6. Flexible
The good qualities of a team member involve flexibility. In a team environment, it's essential that everyone does their fair share and strives for quality work. 
Flexible team members are not afraid to push back where they see missed responsibilities or poor accountability. 
When presented with complex timetables or deliverables, flexible team members try their best to be responsive to the changes and requirements of tasks. 
7. Having a positive attitude
Team members with a positive attitude are more likely to break down barriers that restrict communication and discourage collaboration. In turn, other teammates may feel more at ease proposing ideas or soliciting support for the organization. 
A team member who possesses a positive attitude is easy to deal with. And because of that, other team members will be more eager to provide a hand when the organization requires assistance.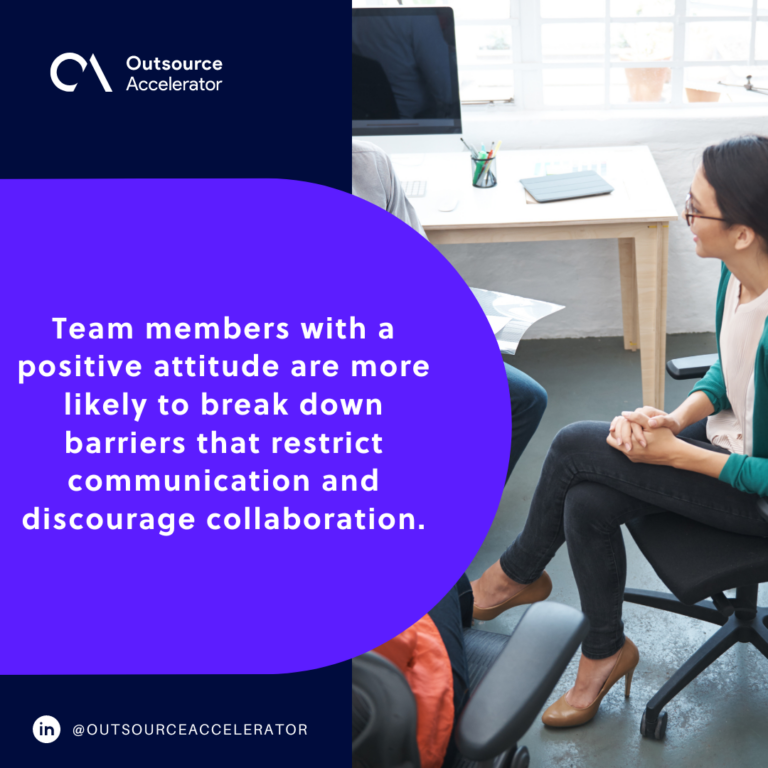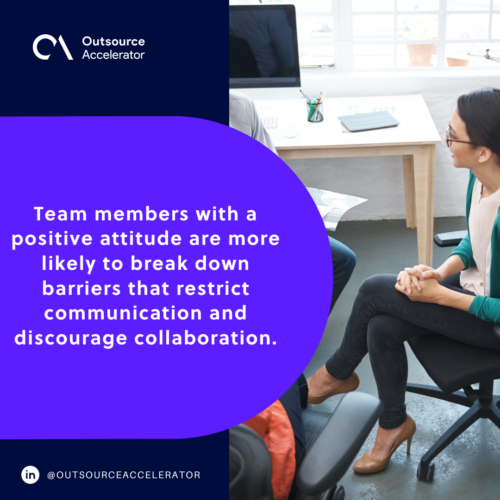 8. Motivated
A motivated team member has a personal desire to overcome a challenge and produce high-quality work. Intrinsically motivated team members get great satisfaction and enjoyment from what they do.
9. Reliable
Reliability is one of a team member's most dependable good qualities. Reliable team members are individuals who keep their word, get their work done, and follow through on their tasks.
10. Honest
Honesty is one of the most important good qualities of a team member because it creates an atmosphere that encourages personal accountability and responsibility.
An honest team member encourages a sense of trust among employees in the workplace. Honesty and integrity encourage team members to build relationships with each other and the clients.
When there's an honest approach in the workplace, it is more likely that the rate of customer referral will increase aside from seeing the team working together in harmony.
Level up and follow these good qualities of a team member
You can ensure productive and genuine teamwork by putting all of the listed skills above into action. But achieving this takes time—not to mention continual self-improvement.
Developing these good qualities of a team member makes a favorable impression on your employer or team leader in the organization. 
It can also help you grow, maintain positive relationships with coworkers, and be recognized as a reliable team member. You can start acquiring these good qualities today and achieve continuous improvement.