12 Best gig economy platforms for your side hustle
Posted on December 4, 2021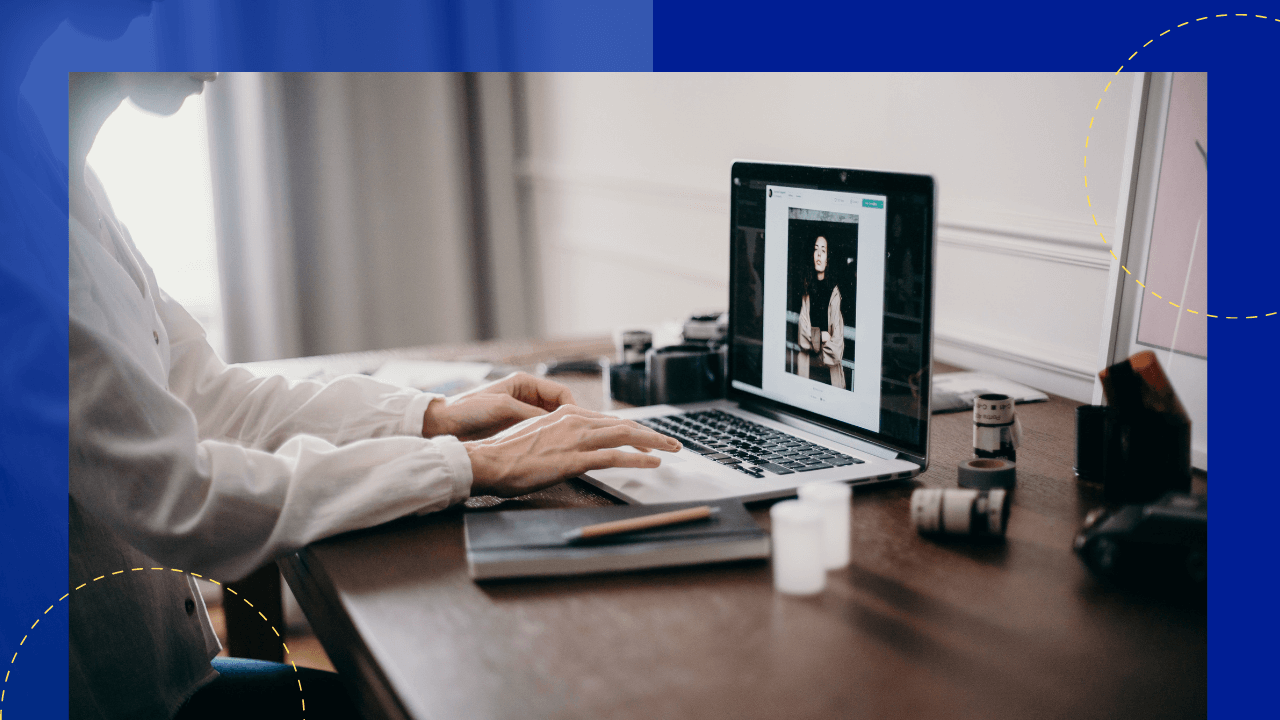 The gig economy is among the great benefits of today's era of modernized technology. Workers can look for other ways of earning extra income through various gig economy platforms available online. 
And as the business sector starts to fully embrace remote work, many professionals are also opting to look for full-time jobs in these gig economy platforms. 
In this article, we've discussed the significance of the gig economy in today's global working environment. How do gig economy platforms benefit both employers and employees? 
And lastly, we have also outlined twelve leading gig economy platforms that you can utilize for your side hustle. 
12 Best gig economy platforms
Gig economy platforms: What is the gig economy?
The gig economy is the same as freelance work and contract work. The word "gig" itself, refers to the concept of earning income by connecting with clients using an online platform. 
The gig economy is made up of various groups of working individuals and professionals with different specializations and skills. Some gig economy platforms are exclusive for certain types of professionals, while others are open to the working class with diversified skills.
Some tasks or projects in these gig economy platforms may last as short as an hour or a few minutes. In contrast, some may last for months or even long-term depending on the client or type of project.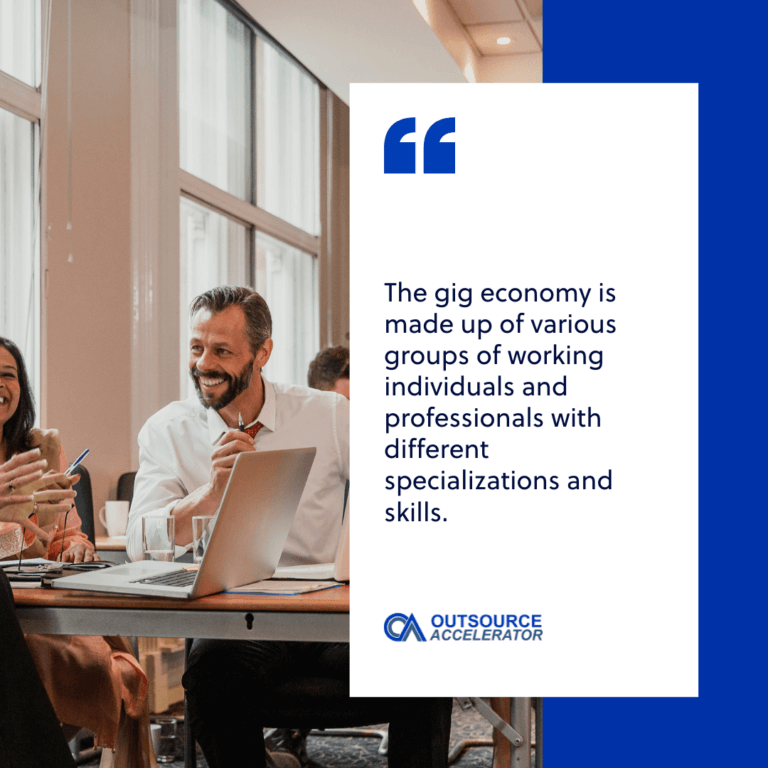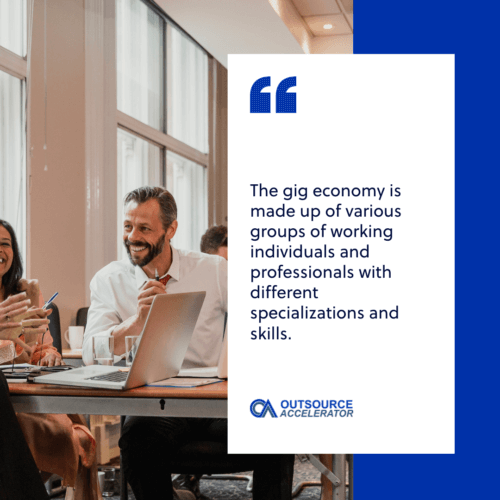 Which working class is in the gig economy platforms?
In general, individuals that participate on gig economy platforms are people that opt to have a flexible work setup or ones that seek additional income. 
As per a study published by Mckinsey in 2016, four independent workers can be found in gig economy platforms: 
Casual earners

– these are workers that make use of independent work as a secondary income source. 

Free agents

– are working-class that utilize gig economy platforms as their primary source of income. 

Financially strapped

– like casual workers, these individuals seek additional by doing independent work out of necessity. 

Reluctants

– these are people who prefer traditional jobs, but are making their main source of living on independent work. 
How these gig economy platforms benefit companies and the workers
In the US, over 36% of the working population are on gig economy platforms for various career opportunities due to the COVID-19 pandemic.  
Gig economy platforms benefit both the workers and businesses. These platforms provide working arrangements that apply to people's needs and flexible lifestyles at present. 
Advantages of gig economy platforms on companies
As for various companies, gig economy platforms provide them the following benefits: 
Cost-saving 
Compared to hiring full-time in-house employees, companies are not required to provide benefits, office space, and other resources to gig workers. They will only have to pay a fixed amount for every project. 
Freedom to hire seasonal workers
This is perfect for seasonal businesses that also need seasonal workers to support their operations during busy seasons. Some companies turn to agencies like outsourcing providers. 
However, these third-party providers also charge additional fees that may immediately add up. 
In-house employees can do more high-value tasks
By sourcing out work to gig workers on gig economy platforms, organizations can pass on low-value tasks. In turn, in-house employees can shift their focus to doing more high-value and essential tasks. 
Advantages of gig economy platforms on workers
As for workers in gig economy platforms, they are given the following advantages: 
Flexibility
One of the great benefits of the gig economy to workers is that they have the freedom to work on their desired working hours. On top of that, they also have the liberty to choose where they want to work. 
Wide variety of available jobs
Workers on gig economy platforms always have a wide range of job options to choose from. Rather than sticking to routine tasks, gig workers can work on different job functions on each project or client. 
Independence 
Workers in gig economy platforms work independently, without having to be required to be in the office. Their tasks are essentially handed over to them. It is the employee's responsibility to complete them on their own and the agreed deadline. 
Having to work independently on one project while not being micromanaged can give you a boost of confidence. More so, it teaches you to be more responsible and focused in finishing your work on time.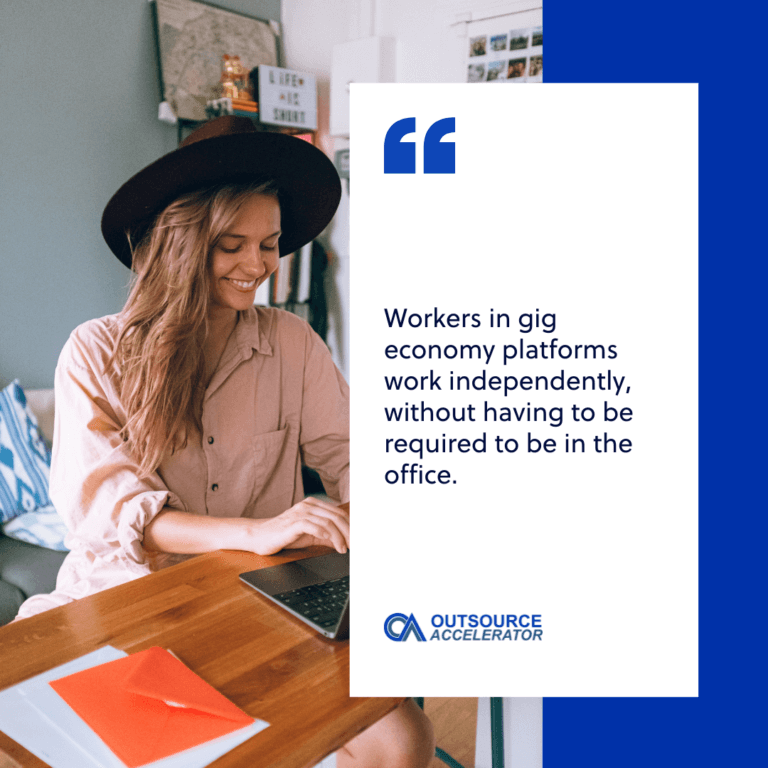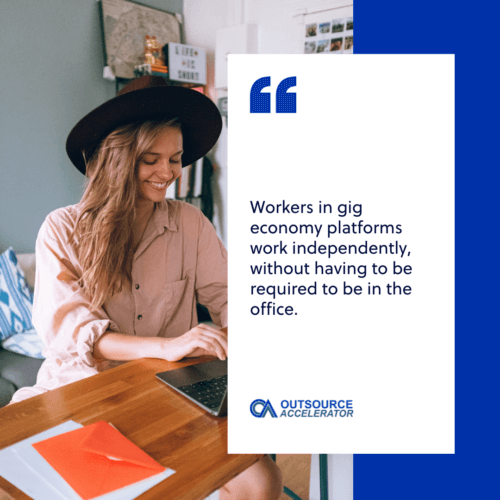 Top 12 gig economy platforms for your side hustle 
Here we have the twelve best gig economy platforms you can make use of for an added income: 
Prospa is a gig economy platform that is created by Outsource Accelerator. It gives individuals the chance to explore wider job opportunities for remote work.
At the same time, it is also an excellent platform for companies across the globe that are looking for top-notch Filipino talents. 
Fiverr is one of the popular gig economy platforms for freelancers around the world. It is open for the working class in digital marketing, graphic design, writing & translation, video & audio, and video & animation sectors.
This gig economy platform also has an array of job opportunities for people in the IT, business, data, and lifestyle industries. 
Upwork has always been a go-to and trusted platform for many gig workers and employers across the globe. It is considered one of the gig economy platforms with the biggest network of professionals with their fields of specialization. 
Upwork supports both companies and individuals in the design & creatives, IT, sales & marketing, writing & translation, and finance & accounting fields. 
appen is one type of gig economy platform that is for professionals in the IT industry. It has partnered with renowned multinational companies in the technology field like Microsoft, AWS, and Google Cloud. 
appen has IT professionals who offer AI-powered solutions to various industries for over twenty years now. It caters to clients in the automotive, financial services, healthcare, government, and retail sectors. 
Crowdspring is among the gig economy platforms that are created for creative professionals, specifically for designers. But unlike the usual gig economy platforms, Crowdspring has an auction methodology in securing clients. 
In Crowdspring, companies post their projects and requirements. Designers will then submit their proposed design concepts. According to the platform, it currently has over 200,000 designers spread across 195 countries around the world. 
Tongal is a perfect avenue for content creators to connect with multinational brands. It is where renowned brands like Sesame Street and Warners Bros can look for top-grade writers, directors, animators, and editors. 
Tongal is one of the gig economy platforms used in 177 countries. Currently, it houses over 200,000+ independent creators. 
Toptal is an exclusive platform for experienced software developers, project managers, product managers, finance experts, and designers. 
It is a platform that is strongly trusted by some of the leading companies like Airbnb, Shopify, Duolingo, and Bridgestone. 
99designs is another gig economy platform that caters to graphic designers. This platform is perfect for companies looking to tweak or create their logos & identity, web & app design, and packaging & label.
The platform also has graphic designers who can work on projects related to business & advertising, illustration & art, including clothing & merchandise. Design prices range from $100-$500 per project. 
Freelancer is a gig economy platform that is open to a variety of working professionals with specialized skills. Employers can choose between finding gig workers via their skills or locations. 
As for workers, you can search for projects in different languages like Portuguese, German, Spanish, French, or English. 
Contently provides job functions that are involved in content marketing. This gig economy platform is backed by over 10 years of industry experience in the marketing industry.
Additionally, Contently claims to generate an average of $13.1 million content value ROI annually. 
FreelanceDiary is a platform that comes with management and collaboration tools like time tracking, calendar, and contact list apps. Employers are given a chance to view their hired freelancer's calendar and send task invites according to their availability. 
Employers can also hire their teams of gig workers to take on a specific project and utilize the platform's collaborative tools. 
Unlike other gig economy platforms, PeoplePerHour is an AI-powered gig website. It helps working professionals in different fields connect with possible clients from across the world. 
PeoplePerHour's featured specializations involve IT, writing & translation, digital marketing, design, social media, and marketing. 
Gig economy platforms: The future of gig economy 
Tech advancements are continuously revolutionizing the way businesses operate, at the same time, the way people perform their daily jobs. The surge of workers opting for gig economy platforms only shows that people at present prioritize a work-life balance. 
The gig economy gives you the freedom to choose which projects or tasks you want to work on. It gives you the flexibility to work on your tasks at your own pace.