How to write efficient email support responses that your customers will surely love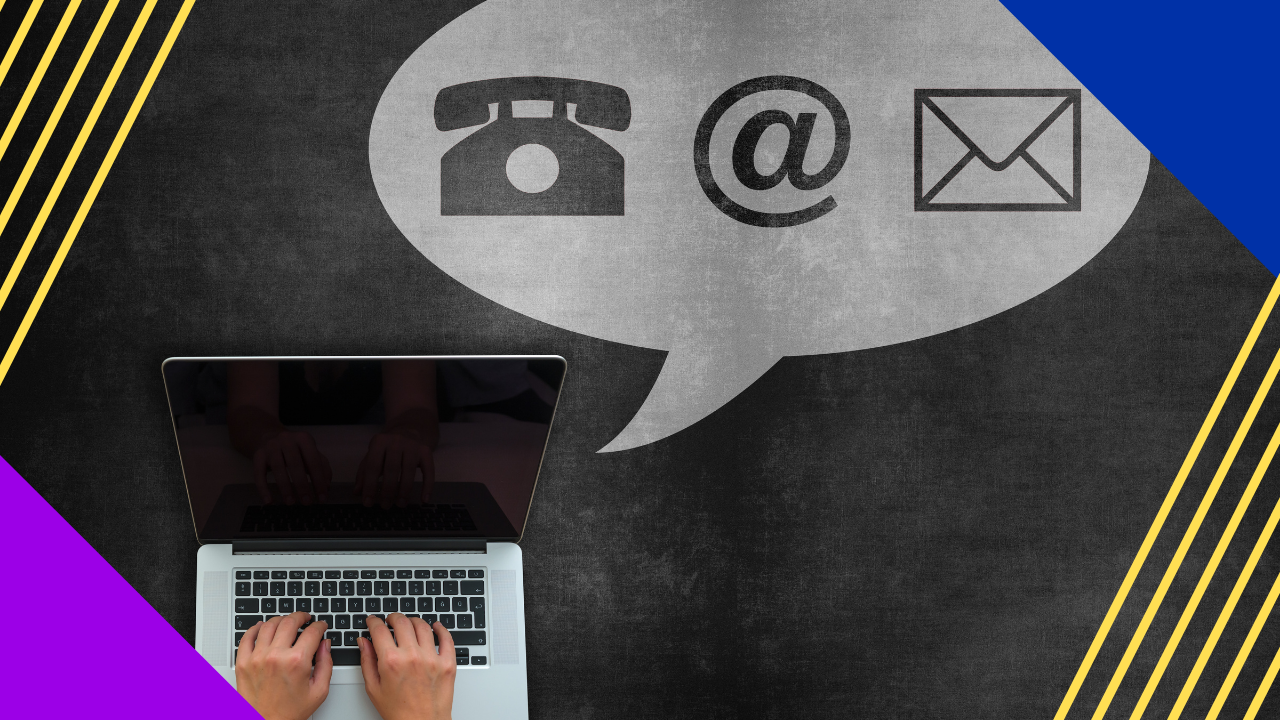 You wouldn't want to keep your customers waiting in long queues for their questions and concerns to be attended to. Part of why many customers switch to other brands is they feel neglected and uncared for. 
Providing excellent customer service is vital to attracting more leads and maintaining a loyal customer base. 
While modern individuals commonly engage with customer service in real time, as in phone calls and live chat, there are those who prefer email support. It is considered the second most popular method of customer service of all time. 
In email support, there are proper ways to engage with your customers. Allow us to give you tips on how you can strengthen your email support by writing effective responses that your customers will surely appreciate.  
Email support definition 
Email support has been one of the main communication channels that consumers utilize to reach out to a specific brand. As the name implies, all correspondences happen via email, and companies usually have a dedicated email address for customer support.
In most cases, customers will reach out to your brand when they chance upon your email address on your website or your social media platforms. 
Indeed, technological advancements are continuously shaping the customer service paradigm. Nowadays, consumers still use email support services for the following reasons: 
They are not required to wait on hold for long periods during phone calls. 

They can send email messages anytime, at their convenience. 

Email support service includes a thread of communication. This lets both parties track their conversations and trace certain issues that have not been resolved. 
Another good thing about email support is that both parties are not required to engage in a conversation at the same time. 
On your business end, your email support agents will have enough time to assess customer tickets and be able to provide the correct solution. 
Further, it also gives them enough time to craft well-written email responses that will result in a high customer satisfaction rate.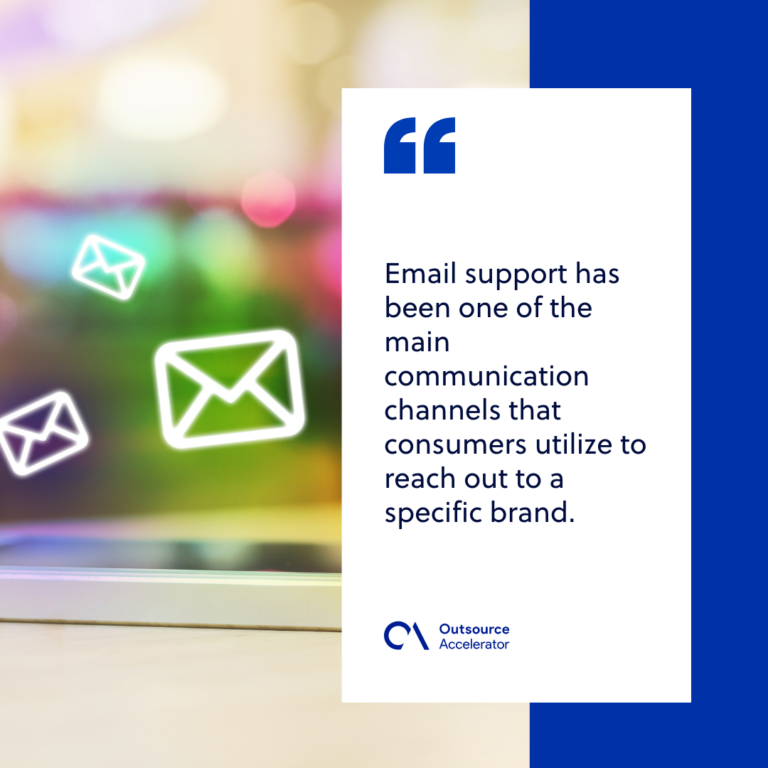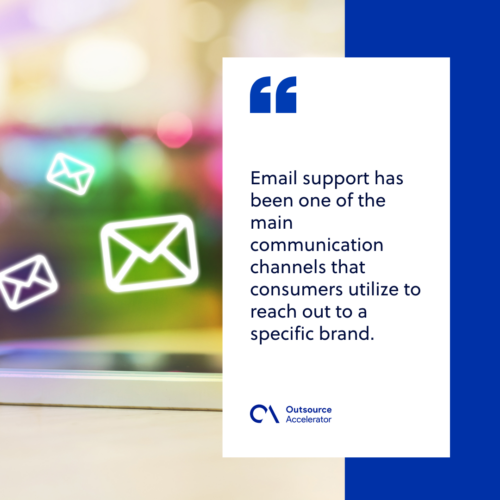 Tips in writing the best email support responses
Follow these writing tips to help you take your email support service up a notch: 
Inform customers that you received their email
Always let your customers know that you have received their email and will get back to them as soon as possible. This way, your customers will be assured that their concerns will be attended to. 
Tip: You do not need to include the ticket number in your response. Instead, let them know that they can just reply to your email thread to update their ticket. Personalize your email, and do not make it sound like an AI wrote the response. 
For requests that you are not working on
It is normal to receive piles of customer tickets daily. Let your customers know if you are not actively working on their specific requests. 
Tip: Do not forget to thank your customers for using your products and services. Let them know why their request isn't possible at the moment. 
For requests that you are working on
Of course, you also have to inform your customers if you are working on their tickets. Even though you do not have a specific timeline to accomplish their request, they will most likely appreciate your response. 
Tip: As always, thank your customers for using your brand. Let them know that they are welcome to contact your email support team if they have further concerns. Liven up your closing statements!
Customer criticisms
Criticisms are inevitable. Some customers will point out specific areas of concern, while others will provide incomplete information regarding their concerns. 
Tip: Start by saying sorry. Ask them what they like and don't like about certain products or services they have acquired. This way, they will also be reminded of the good things your products or services have provided them. 
Always thank the customers
Once you've closed a ticket, do not just leave your customers hanging without saying thank you. 
Tip: Finish up your email support thread with a personalized thank you response that will put a smile on their faces.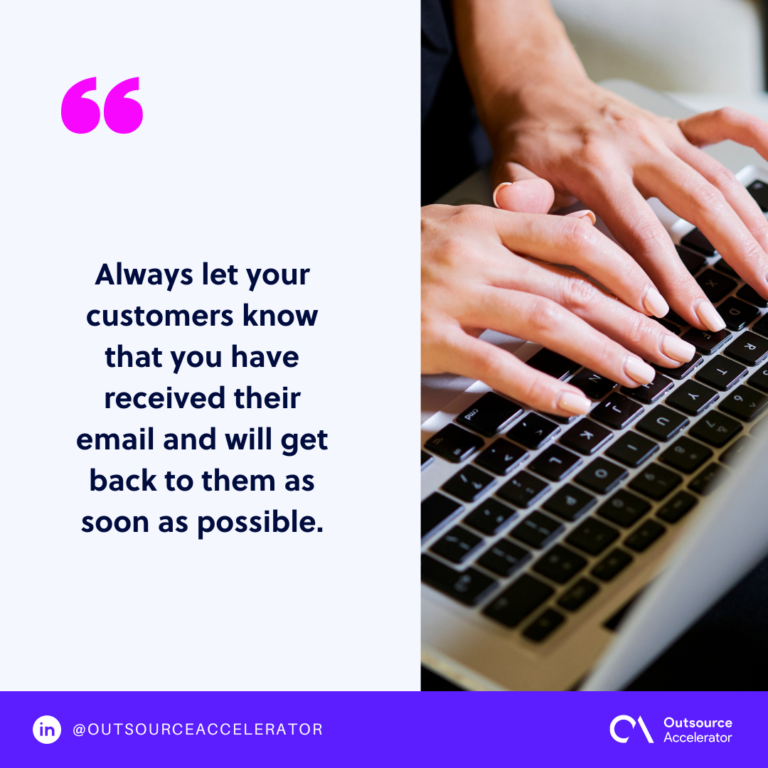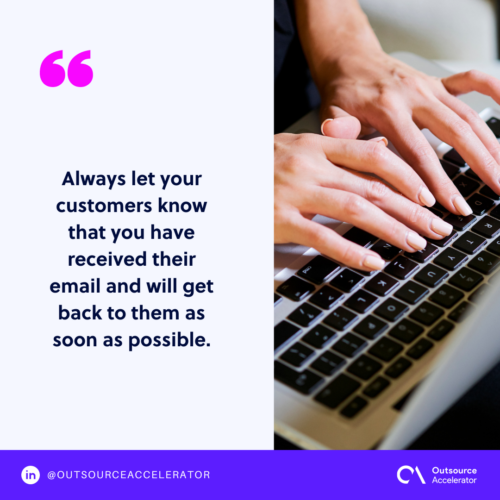 What is the role of email support in customer service? 
While there are many ways you can attend to your customers' inquiries and problems, your email support will also define your customer service efficiency. 
Customer service, in general, plays a significant role in building and cultivating a good relationship with your customers. Enhancing your email support lets you keep a happy and well-satisfied customer base.  
Or, you could also seek help from an outsourcing company that specialized in email support to better address your client's concerns. Just like Peak Support's skilled email support agents.