5 tasks to appoint to your e-commerce virtual assistant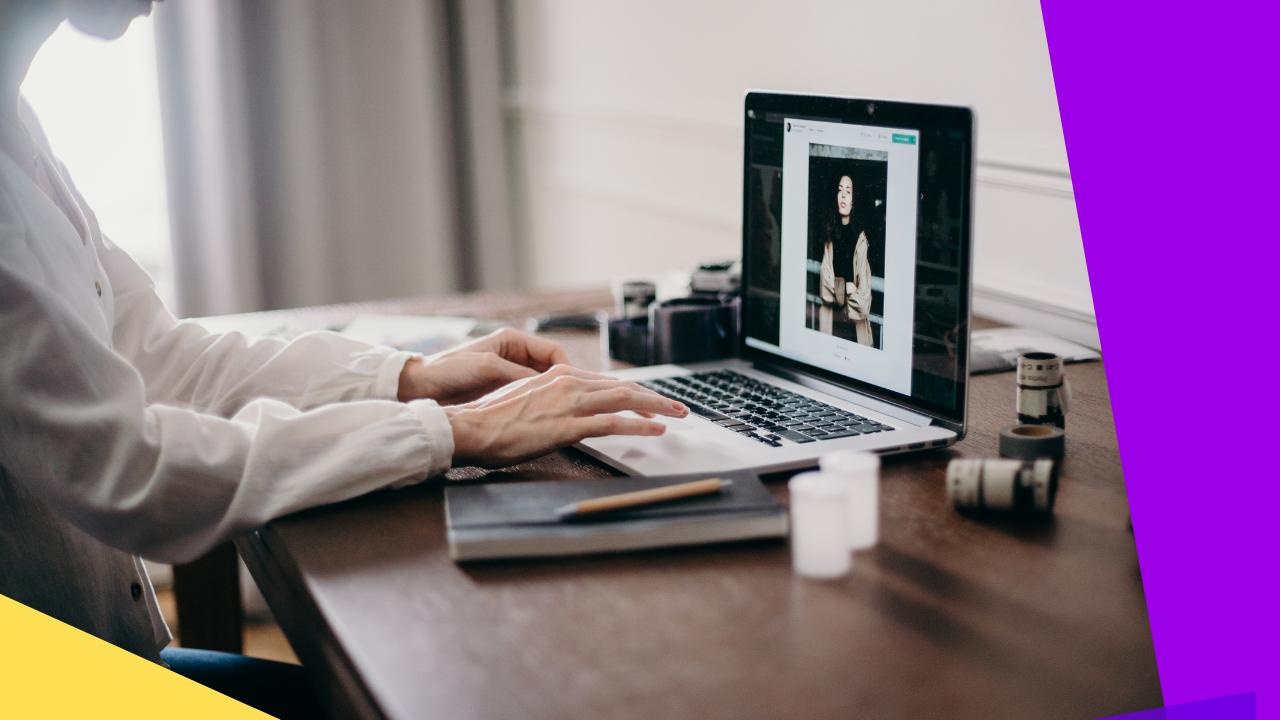 Consumers today prefer shopping online rather than going to the mall or physical stores to purchase what they want. What's great about shopping on e-commerce sites is that it is very convenient and time-saving. 
Technological innovations at present do not only benefit the consumers but also businesses. Selling online is an easier way to earn more and grow your business faster.
But we all know that managing your e-commerce site consists of several activities that also require a few pairs of hands.
Hiring an e-commerce virtual assistant can help you ease your day-to-day responsibilities. Thus, you can focus more of your precious time and attention on your business growth and expansion. 
Defining e-commerce virtual assistant 
In general, a virtual assistant (VA) is an independent contractor who supports businesses by performing tasks while in a remote location. Virtual assistants are most especially in demand to businesses online like e-commerce entrepreneurs. 
You can hire a virtual assistant through freelance platforms such as Upwork or online job boards like FlexJobs. Another option that a lot of businesses prefer is farming out to offshore staffing firms. 
Cloustaff is an example of an offshore staffing provider that helps businesses of different industries to streamline their daily operations effectively.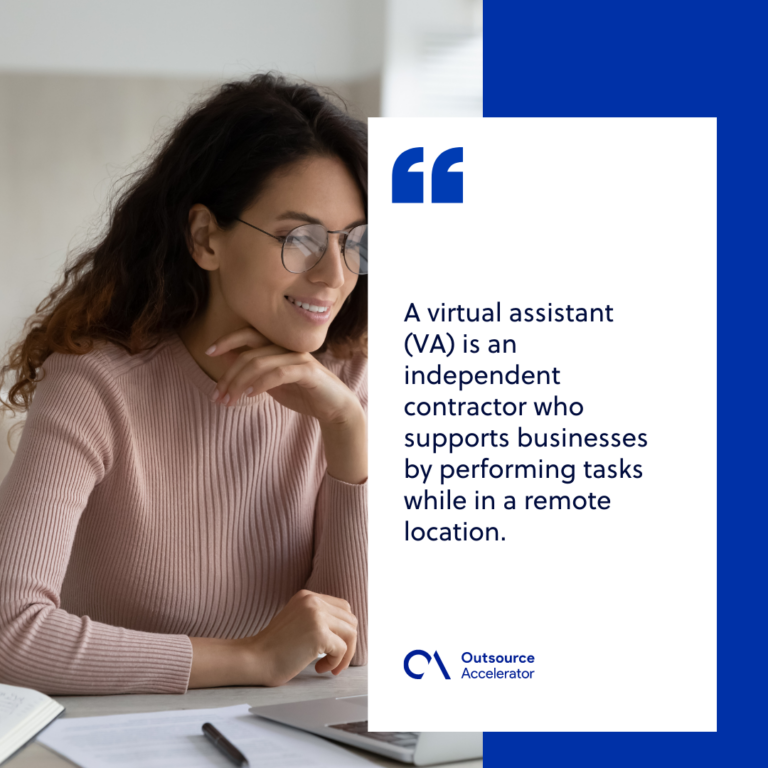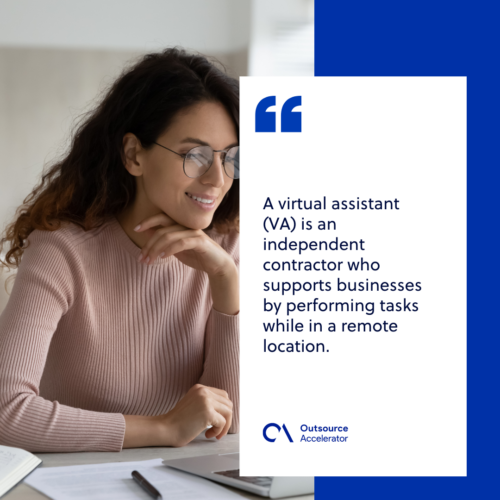 Why you need to hire an e-commerce virtual assistant via Cloudstaff
Cloudstaff provides smarter outsourcing solutions at a fraction of your entire cost compared to hiring in-house. Backed by over 10 years of industry experience, there is no doubt Cloudstaff has mastered the e-commerce industry. 
Cloudstaff can provide you with a highly skilled e-commerce virtual assistant proficient in managing various e-commerce platforms (e.g., BigCommerce, Magento, or Shopify). 
They can, more so, successfully operate your store on e-commerce marketplaces like Amazon or eBay. 
Hiring an e-commerce VA via Cloudstaff gives you a competitive advantage in the market. The company offers staffing flexibility, making it easier for you to scale up or down during peak and off-season. 
On top of that, Cloudstaff provides e-commerce Vas that can let you perform your daily operations 24/7 and boost your profitability. 
5 tasks for your e-commerce virtual assistant 
Here are five examples of tasks you can designate for your e-commerce virtual assistant: 
Social media management 
A successful e-commerce business comes with a strong social media presence. Your e-commerce virtual assistant may function as your social media manager. 
A VA that specializes in social media management can determine which social media platforms are relevant to your business. Part of your VA's responsibility is to create high-converting content and campaigns to help you grow your business. 
Besides publishing posts, it is also the job of your e-commerce virtual assistant to engage with your customers and target audience. At the same time, actively market your brand to various online communities. 
Customer service 
As for customer service roles, your VA will be in charge of attending to your customers' inquiries, concerns, and problems. 
Your e-commerce virtual assistant will function as your customers' direct point of contact from the initial buying stage to closing a sale and post-sale support. 
Copywriting
This task includes writing persuasive marketing content on emails, catalogs, websites, advertisements, and social media. Your e-commerce VA will also take charge of writing your product descriptions and listings.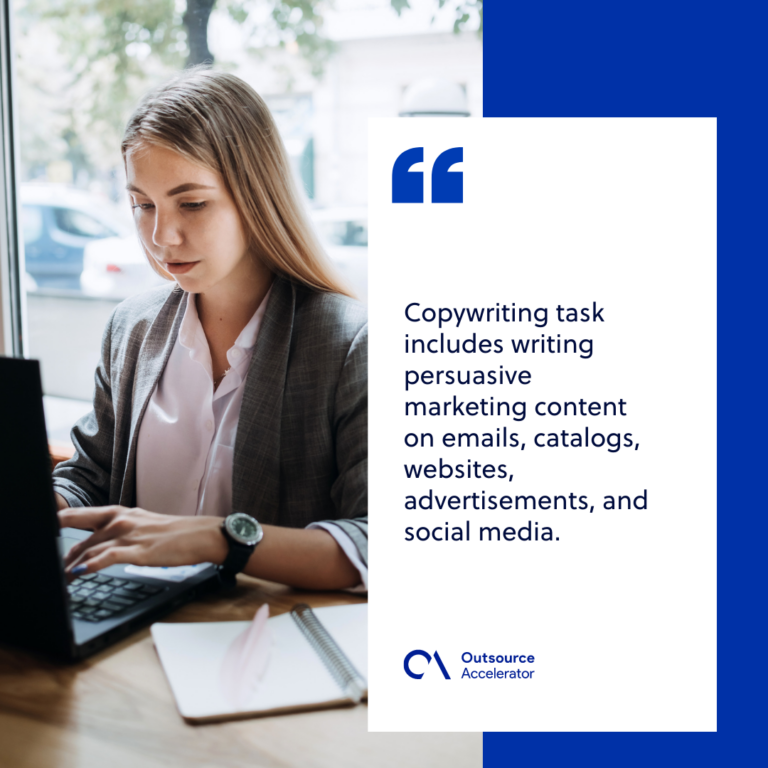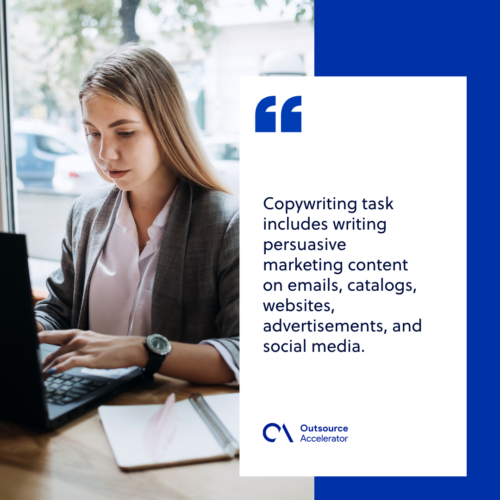 Inventory tracking 
As for inventory tracking, your VA will be responsible for monitoring whether your products are still in stock and, more so, coordinating with suppliers when you need to restock your inventory. 
It is also your e-commerce virtual assistant's role to check and update the availability of your offered goods on your website. 
Multimedia 
Multimedia involves creating compelling visuals like web banners, web design, email templates, social media graphics, and landing pages. An e-commerce virtual assistant can also function as a graphic designer in charge of editing videos, images, and motion graphics. 
E-commerce virtual assistant: Hire your own Cloudstaff today! 
Connect with seasoned VAs with proven experiences working with e-commerce businesses in different sectors. Contact Cloudstaff today to find out more about this amazing opportunity!