Essential elements and benefits of digital operations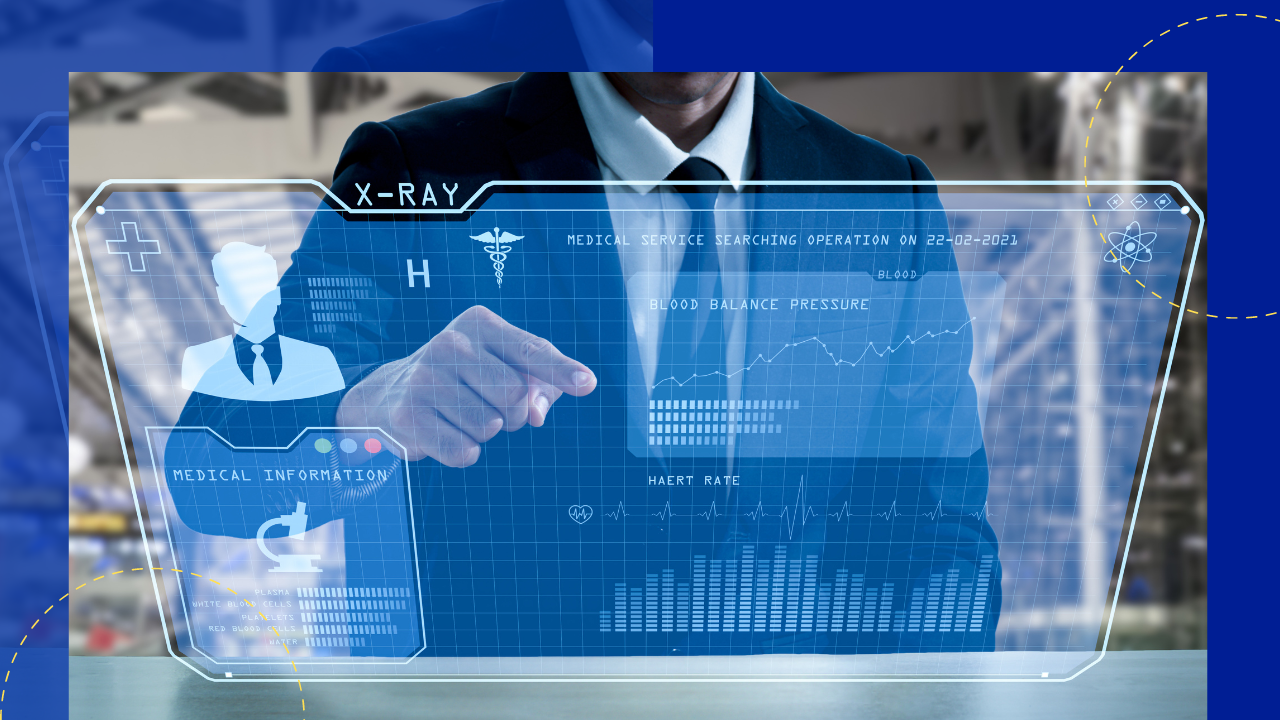 The concept of digital operations has been going around in the business world. Companies seek to transform to meet customer expectations and keep up with the competition. 
The technological revolution gives businesses an excellent opportunity to design and create products and services that are both innovative and suitable to their customers' needs. 
However, a company's ability to adapt to market changes can be hampered by outdated operational models. 
This is where digital operations come in. 
What is digital operations?
Digital operations is the management of business operations through digital technologies and procedures. 
It includes using tools like automation, data analytics, cloud computing, and other digital technologies to expedite and optimize a variety of business activities. Digital operations can: 
Organizations can free up time and resources by using digital tools to automate monotonous processes. This allows their staff to concentrate on their core functions and develop strategic objectives.
Real-time data and analytics from digital operations can also help businesses make better operational decisions. 
As a result, they may be better able to adapt swiftly to changes in the market, strengthen their supply chain, and improve overall performance.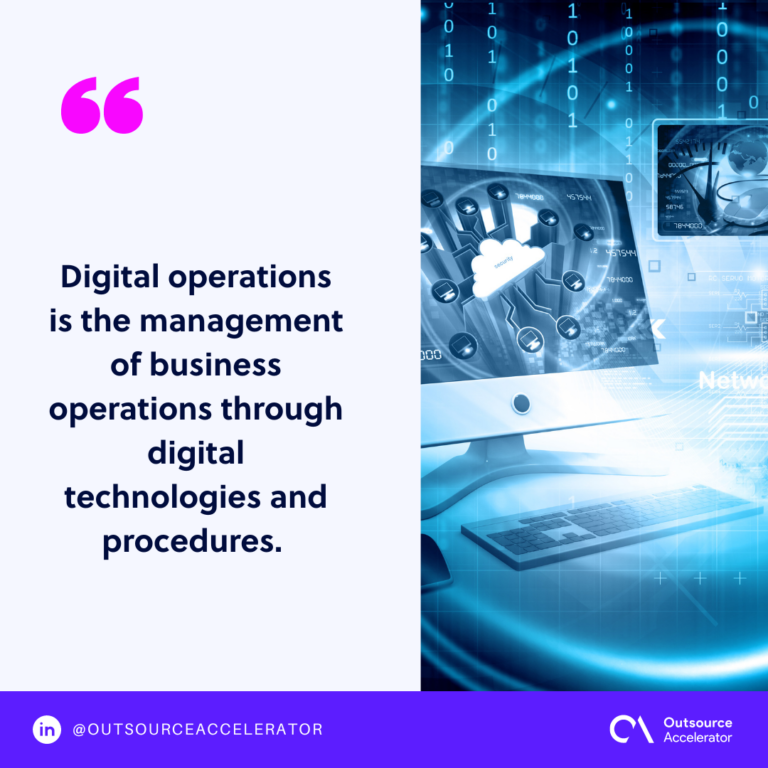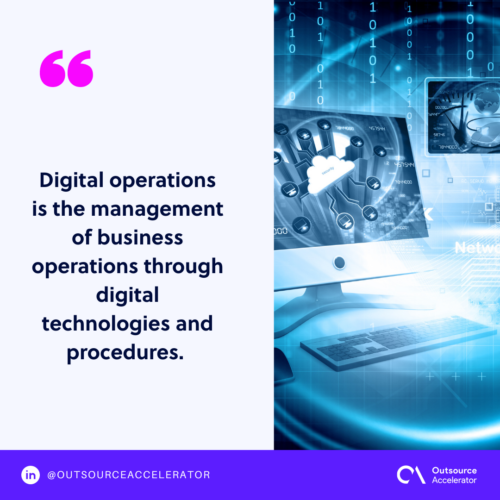 Importance of digital operations in today's business world
Times have changed, and so businesses should, too. Gone were the days when everyone only knew about brick-and-mortar operations. 
It is time for companies to step up their game and become a more productive and innovative version of themselves.
Eclaro, a premier outsourcing solutions in the Philippines, is a reliable partner to tap into building digital operations through their customized outsourcing and staffing solutions.
Digital operations are crucial in today's business environment because they enable firms to:
Operate more effectively

Be more innovative and flexible

Improve consumer experience

Gain a competitive advantage 
By using digital technologies, businesses can:
Automate repetitive tasks

Respond quickly to changes in the market

Experiment with new products and services

Build stronger relationships with their customers
Elements of digital operations
As businesses increasingly embrace the digital age, digital operations have become a critical component of business strategy. 
Here are the four key elements of digital operations:
Digital tools and technologies
Digital tools and technologies are essential to the success of digital operations. These can range from simple applications like email and spreadsheets to more advanced ones like CRM and ERP systems.
Some common digital tools and technologies used in digital operations include:
Cloud computing –

allows businesses to store and access data and applications over the internet instead of on local servers or computers. 

Artificial intelligence (AI) – is

used to automate routine tasks, analyze data, and improve decision-making. 

Internet of Things (IoT) –

devices like sensors and smart devices can be used to collect and transmit data in real-time.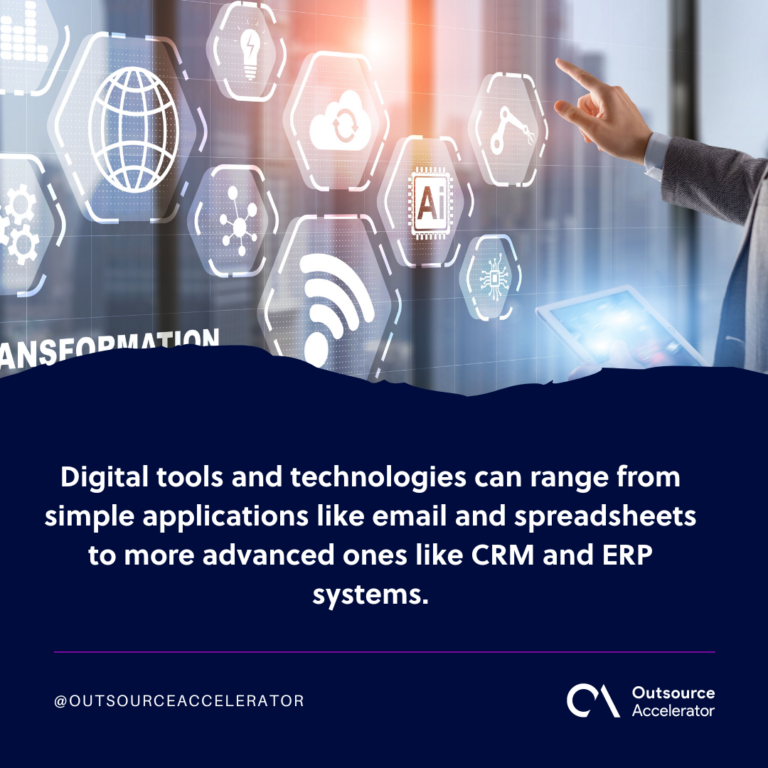 Data management and analysis
For businesses to make wise decisions and enhance their operations, data must be gathered, stored, and analyzed. Here are a few things to consider regarding data management and analysis:
Data governance –

involves controlling data usage, access, and security. To guarantee that data is used successfully and ethically, businesses must develop clear policies and processes.

Data quality –

organizations must ensure that the information they gather is reliable, accurate, and relevant to their operations.

Data analysis –

this is necessary for companies to understand their operations and spot possibilities for development. It can entail applying machine learning algorithms, data visualization tools, and other analytical methods.
Workflow automation
Workflow automation involves the use of technology to automate routine tasks and processes. By doing so, organizations can increase operational effectiveness and save time and money.
Workflow automation uses examples like: 
Automated email campaigns –

companies can save time and increase consumer engagement by automating their

email campaigns

using email marketing software.

Robotic process automation (RPA) –

with RPA, repetitive operations like data entry and invoice processing are automated using software robots.

Business process management (BPM) –

involves using software to manage and optimize complex business processes.
Continuous improvement and automation
Companies must regularly assess their processes to find methods to increase productivity and improve customer satisfaction. 
In doing automation and continuous improvement, some aspects need to be considered including:
Agile methodologies –

these project management techniques emphasize iteration, collaboration, and flexibility. It can assist organizations in adjusting to shifting consumer demands and market dynamics.

Lean principles –

emphasize streamlining processes and elimination of waste. This can help businesses improve efficiency and reduce costs.
Benefits of digital operations
While adapting digital operations allows companies to keep up with digital technologies, it also comes with a lot of advantages. 
These benefits can even be enhanced with the help of a reliable technology provider such as Outsourced on their side.
Below are some of the primary benefits of digital operations:
Improved efficiency and productivity
Increasing productivity and efficiency is one of the biggest advantages of digital operations. 
Businesses can cut down on the amount of time and effort needed to execute specific activities by automating a variety of procedures.
Likewise, digital operations can enable real-time tracking and monitoring of important indicators like sales numbers, inventory levels, and employee performance. 
This enables companies to pinpoint areas of improvement and make data-driven decisions to streamline their processes.
Enhanced communication and collaboration
Effective communication channels are becoming more necessary for firms as remote work and distributed teams become more common.
Regardless of the geographical location, digital solutions like instant messaging, video conferencing, and project management software can help with effective collaboration. 
As a result, teams can work more successfully, exchange ideas, and quickly find solutions to problems.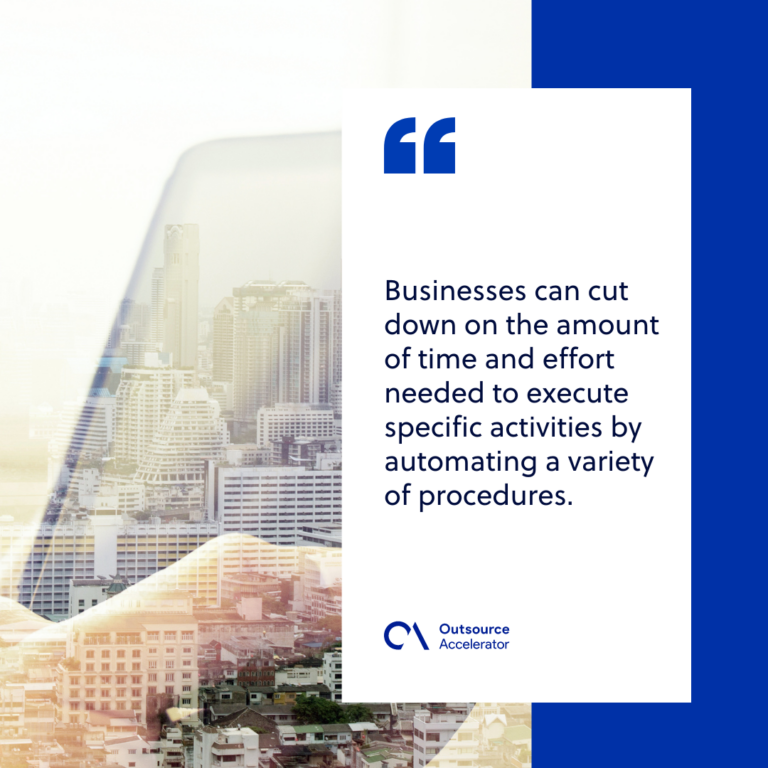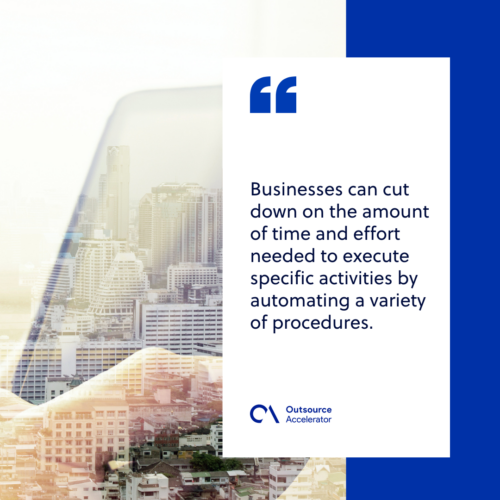 Better data collection and analysis:
Digital operations can also help organizations gather and analyze data more efficiently. 
Businesses can acquire information on everything from consumer behavior to product performance by digitizing various areas of their operations. 
This data can then be analyzed to identify trends, patterns, and insights that aid business decisions.
Implementing digital operations in your business
There is no doubt that a business can reap the many benefits of adopting digital operations. 
While choosing and implementing digital tools and technology, a company must consider its particular demands and goals. 
As technology advances, a commitment to continual education, training, and adaptability is also necessary for successful digital transformation. 
Businesses may use digital operations to stay competitive in today's fast-paced market with careful preparation, investment, and a willingness to embrace change.