Demand economy: How it's changing the way we do business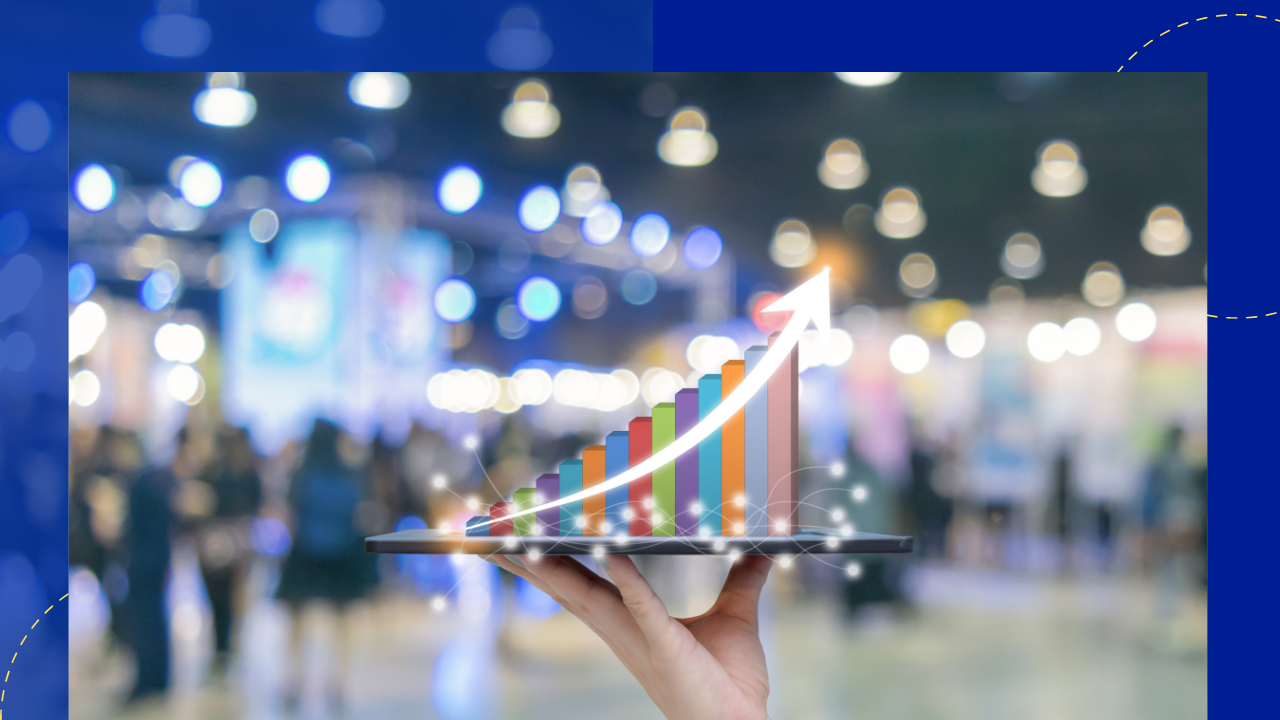 Consumers and businesses are always trying to find ways to save on spending. This has led many to focus on targeting people's needs and wants, not relying on selling a set supply. The demand economy operates on that notion.
This article discusses everything you need to know about the demand economy and how to harness its potential.
What is the demand economy?
The demand economy, also known as the on-demand economy or access economy, is an economic model that aims to meet consumers' needs and wants. The model primarily focuses on consumer demand when creating products and services. 
In the demand economy, businesses must be more sensitive and responsive to changing consumer needs. 
Key characteristics of the demand economy
The demand economy revolves around a couple of key characteristics:
Flexibility and convenience
Flexibility and convenience are paramount in the demand economy. Modern consumers expect immediate access to products and services with flexible delivery options.
Consumers also expect the products, services, and delivery methods to be tailored to their preferences and schedules.
Frictionless experiences for customers are a must for businesses operating in the demand economy.
Peer-to-peer (P2P) interactions
The demand economy enables P2P interactions, letting individuals become both consumers and providers. These interactions foster collaboration, sharing, and the efficient use of resources.
Personalization
Another crucial element in the demand economy is personalization. Businesses can provide tailored products and services by collecting and analyzing vast amounts of data to understand consumer behavior, preferences, and purchase history.
Technology-driven platforms
Technology-driven platforms play a massive role in the demand economy because they enable the seamless connection between consumers and providers. 
These platforms act as intermediaries so the transaction process and user experience are streamlined and smooth.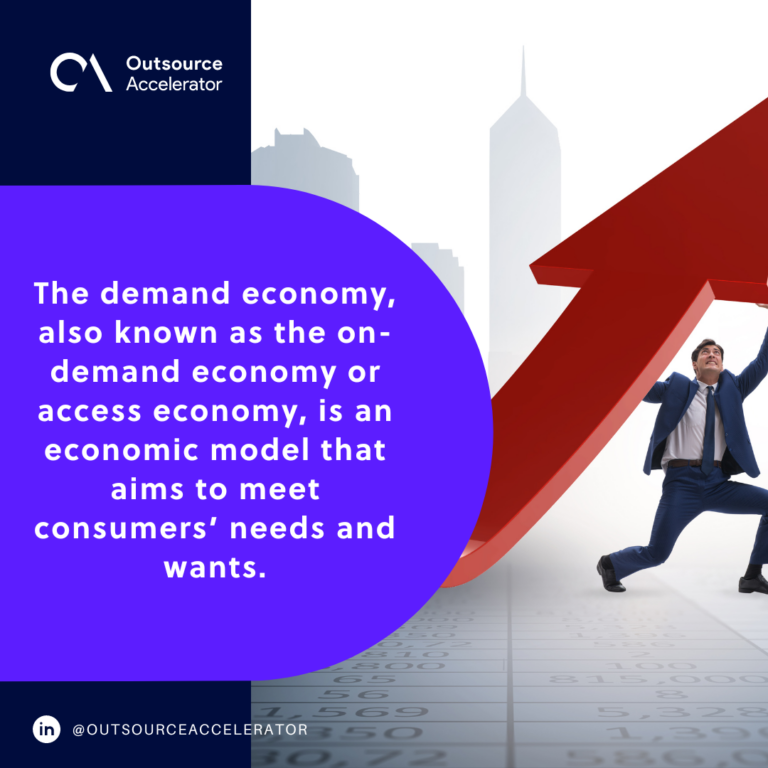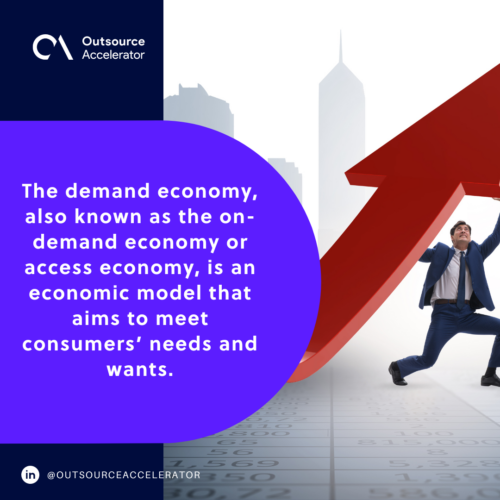 Demand economy vs. Traditional supply-side economics
Now that we know what the demand economy is basically about, how does it compare to traditional supply-side economics?
While the demand economy is based on consumer preferences, traditional supply-side economics focuses on production, ownership, and business-to-consumer transactions.
Traditional supply-side economics theorizes that economic growth is achieved by increasing goods and services output or supply.
The demand economy model believes a better economy is centered around producing and getting products and services when needed or wanted.
How the demand economy is changing business
The demand economy is changing how we do business in several ways. This model is compelling businesses to be more customer-centric. 
Successful companies in the demand economy can quickly and efficiently meet the needs and wants of consumers.
Further, the demand economy allows small businesses to compete with larger ones. Small businesses that can meet consumers' needs by providing unique products and services have a chance at besting larger businesses.
Finally, the demand economy is changing how people work. The rise of the gig economy has led to plenty of opportunities for freelance workers. Workers have the autonomy to provide their services to businesses that need them on a project-by-project basis. 
Examples of businesses that use the demand economy model
Many companies nowadays operate under the demand economy model. Here are some examples:
Uber and Lyft

– ride-sharing mobile apps like Uber and Lyft provide on-demand transportation services, connecting passengers with drivers.

Airbnb

– its platform allows travelers to find and rent properties or spare rooms, accessing convenient and affordable accommodation options.

Postmates

– this on-demand delivery service lets users have items like food, groceries, and other things brought to their immediate location.

TaskRabbit

– users in this online marketplace are paired with local

skilled workers

who can assist in various tasks like errands.

WeWork

– this company lets freelancers, startups, and remote workers have access to flexible work environments by providing shared workspaces and services.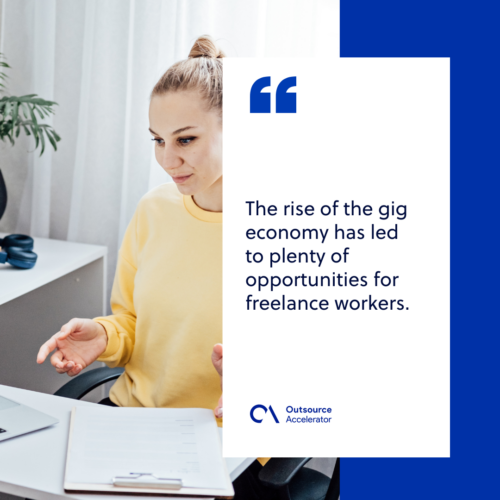 Benefits of the demand economy
The demand economy has many advantages for businesses and consumers, including:
Increased efficiency
The demand economy allows businesses to avoid waste from production. They are able to save money by only putting out goods and services when needed.
Greater customer satisfaction
The demand economy focuses on consumers' needs and wants. As a result, businesses can supply products and services to boost customer satisfaction, sales, and customer loyalty.
More flexible work arrangements
The gig economy is being closely tied to the demand economy. Because of that, there are now opportunities for workers to operate on a freelance and contract basis.
Challenges of the demand economy
The demand economy has its challenges and limitations as well, including:
Troubles in predicting demand
One of the demand economy's biggest challenges is predicting consumer demand because customer needs and wants are ever-changing. 
There are also factors like trends that need to be monitored to inform supply decisions. Therefore, businesses must be sensitive and agile to respond to changing demands.
Increased competition
As the demand economy opens the gate for small businesses to compete with their larger counterparts, the model has led to a significant increase in competition.
Businesses need to find ways to differentiate themselves to be able to succeed and stay in the market.
Potential for exploitation
Companies could exploit workers under the demand economy model. Other businesses may end up paying low wages and not providing benefits.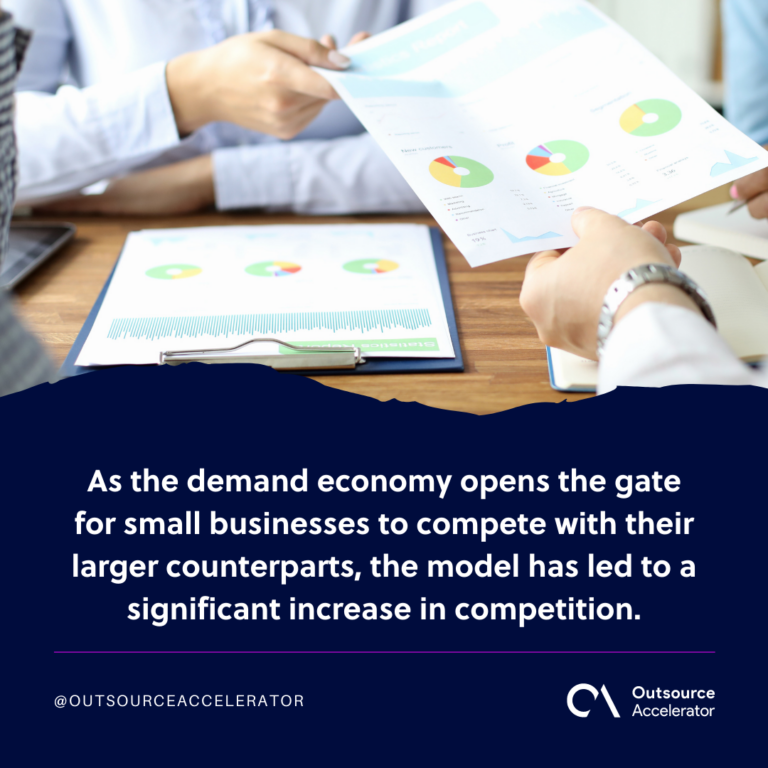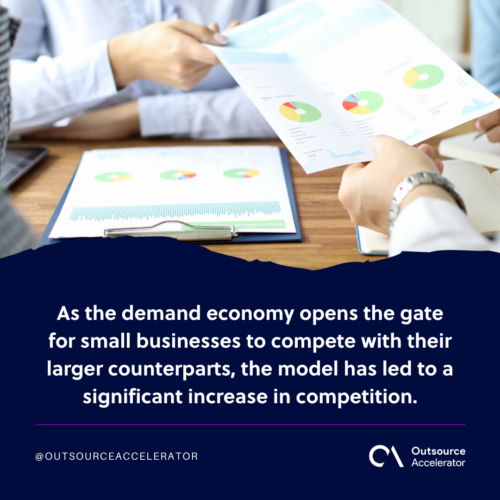 Harnessing the demand economy's potential
Here are some tips to consider to harness its potential:
To thrive in the demand economy, businesses should embrace technology-enabled platforms. They must optimize assets for mobile devices and use data analytics to understand their customers better.

Improve customer experiences by creating user-friendly interfaces and investing in responsive customer support and hassle-free transactions.

Find complementary businesses and cultivate partnerships with them to expand and gain access to new customer segments.

Take advantage of data analytics to understand customer behavior, preferences, and market trends better. Leveraging findings lets businesses refine their offerings, develop pricing strategies, and tailor marketing campaigns.

Stay ahead and adapt to customer needs and market dynamics by constantly monitoring industry trends, investing in R&D, and embracing innovation.