How to build your own business success through a peer-to-peer (P2P) marketplace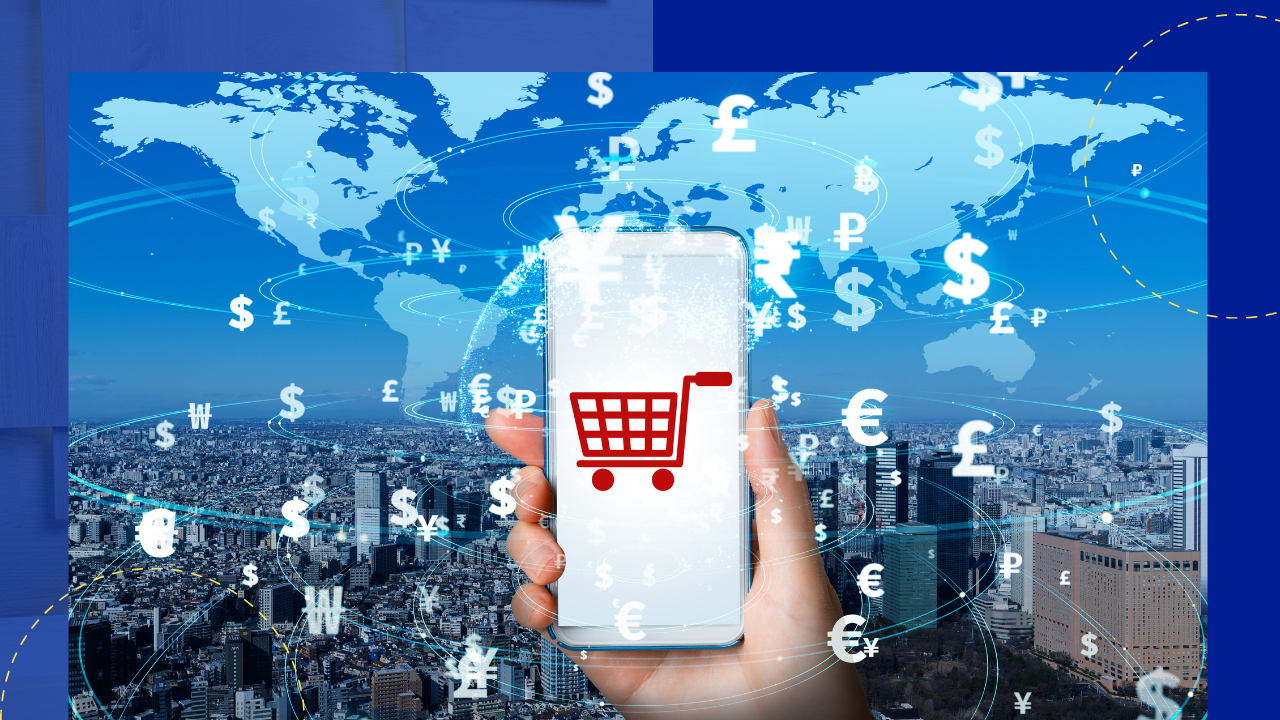 Advancements in communication and software development have dramatically changed business transactions. Purchasing goods without the hassle of shipping is becoming increasingly popular among consumers.
In fact, at the height of COVID-19 lockdowns, these online marketplaces have been the go-to platform globally for everyday business and personal needs. From buying groceries to selecting gifts for events, even choosing house accessories – all of these were coursed through these P2P marketplaces. 
With everything going back to the way it was pre-COVID, the popularity of these P2P marketplaces continues to soar. This article introduces P2P marketplaces, how they work, and how to successfully use them to everyone's advantage.
What is a Peer-to-peer (P2P) marketplace?
A peer-to-peer (P2P) marketplace is a platform developed as a virtual marketplace to connect with potential buyers and sellers. As there are a lot of users in the marketplace, buyers have a lot of options to choose from, which seller they think best fits their needs.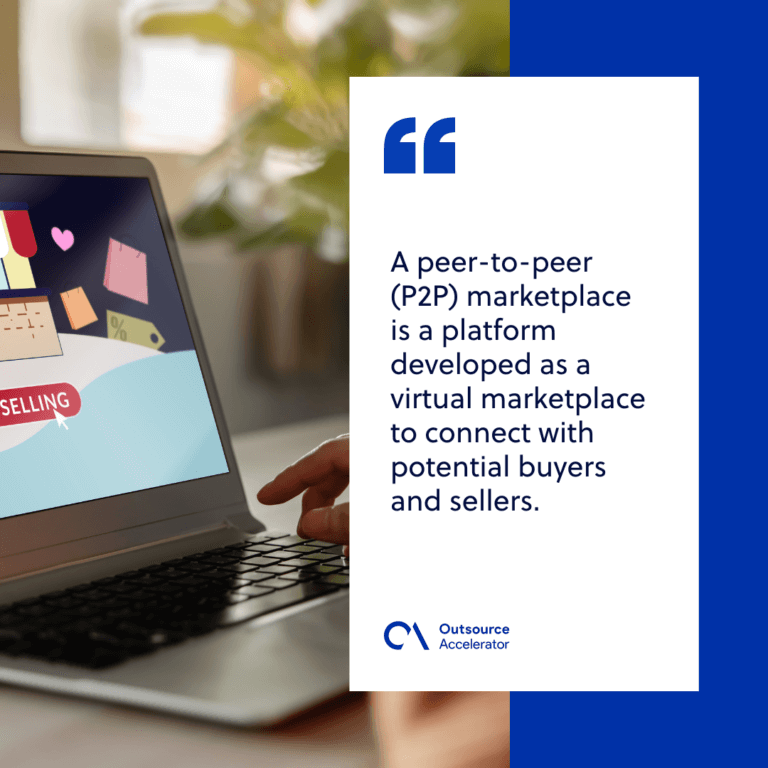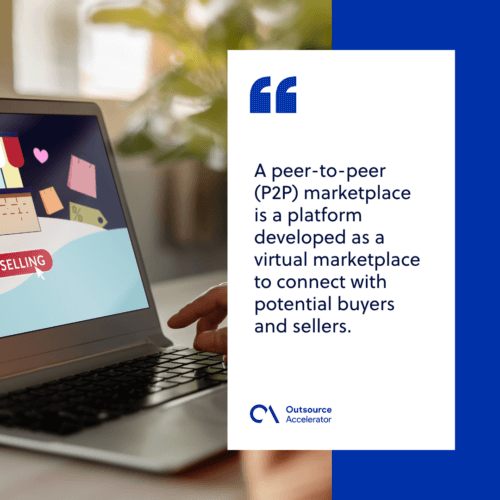 Sellers, on the other hand, have more opportunities to penetrate different markets to promote their products and/or services.
The good thing about these platforms is that the role of the buyer and seller interchanges. Sellers can also buy from other sellers, while buyers can be sellers themselves. Some of the most popular P2P marketplaces are Uber and Airbnb. 
What are the features of a peer-to-peer marketplace?
The main difference of a P2P marketplace is that it is not operated by a single seller. Unlike e-commerce websites and platforms where only one brand and seller are transacting with clients, P2P marketplaces allow clients to make informed decisions through smart canvassing. 
Another key differentiating factor of P2P is the interchangeable dynamics of buyer and seller roles. Sellers can buy without others knowing that the buyer is another seller in the same marketplace.
This privacy function enables users of the P2P marketplace to be assured of their identities as the platforms provide different functionalities.
In terms of the products users can sell on the platform, there are no limitations as long as the details are factual with corresponding accurate documentation for consumers to review.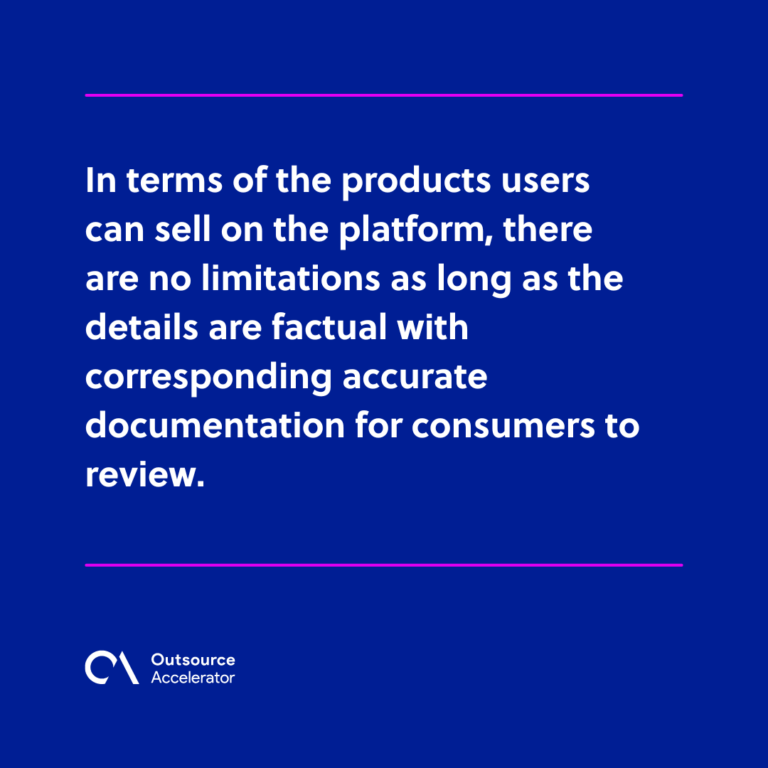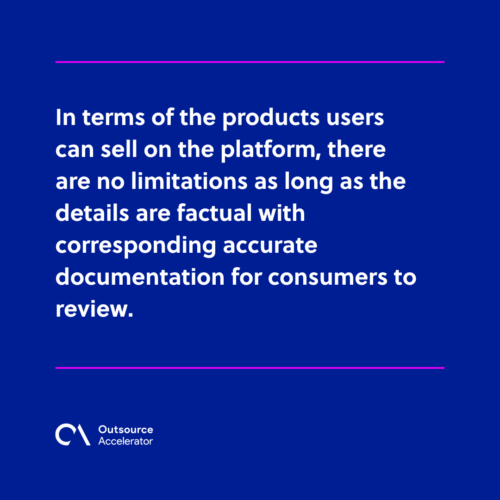 Essentially, P2P marketplaces are virtual markets or malls that provide flexibility and smart decision-making for their users. Everyone goes to it looking for something and leaves the platform satisfied as it was able to make a good decision after much consideration. 
Benefits of a peer-to-peer marketplace 
A P2P's actual function is unquestionable. The sheer fact that it became a pillar of commerce during the height of the pandemic is a resounding testament to the immense opportunities it has for large and small businesses.
Apart from this, below are other benefits of P2P marketplaces:
Increased visibility  
P2P marketplaces augment the marketing efforts of businesses. In fact, it makes enterprises more felt and visible since it is easier to view products and convert leads to sales with a single click. 
P2P marketplaces have functions where it features different sellers and products on a monthly basis. This helps with the organic promotion of products and services of its sellers. 
Ease of business
Unlike physical stores, which require a lot of overhead expenditures and legal permits, P2P marketplaces allow sellers to put up a business with ease. By just submitting and fulfilling the paper requirements of the platform, sellers can start selling. 
This is ideal for small-time businesses and even startups to find more potential customers. It also eliminates the need to create a company website which is often costly and time-consuming. 
Ease of transactions
P2P platforms have enabled auto-syncing of online wallets, social media platforms, and other online accounts. This makes payment of orders a lot easier and the verification process faster and more secure.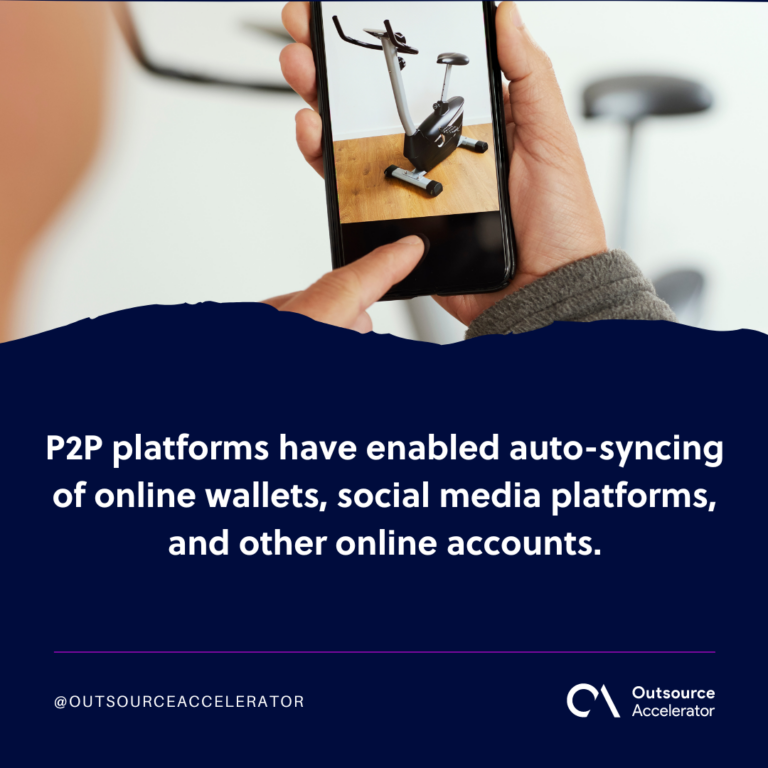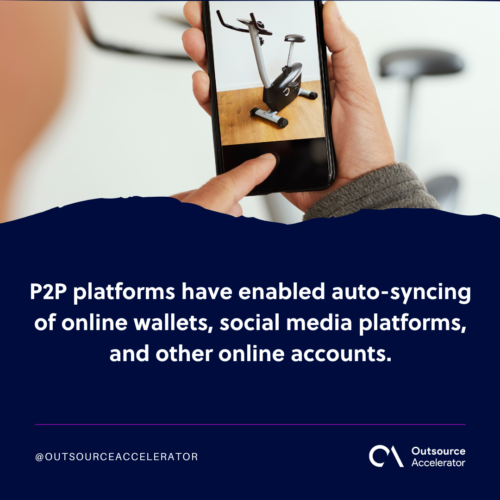 Despite the conveniences of P2P marketplaces, it falls to some of the challenges brought about by digitalization. With increased visibility and synchronization of accounts, businesses and their users are susceptible to hackers and online fraudulent activities. 
P2P marketplaces address this by securitizing their platforms and creating mechanisms to vet the identity of all their users. 
Developing a peer-to-peer marketplace
Starting in a P2P marketplace is easy but maintaining the support of clients is quite another. It requires a great deal of planning and understanding the value proposition of a business. Below are some of the best practices for nurturing success in P2P marketplaces:
Finding a niche
There are a lot of P2P marketplaces online; each has its own set of users with established markets of their own. Penetrating it can be quite challenging but rewarding if successful. 
The trick with selecting a niche is to find something that has low competition but is quite valuable to users. Addressing the needs of the target market will make the enterprise appealing and drive traffic. 
Be customer-centric
This does not entail that the customer is always right. Being customer-centric only means that in creating a value proposition, clients should be at the center of it. The products and services to be offered are something that end-users would benefit from. 
Experience is essential in this. If customers create remarkable experiences with these products, it will create loyalty. This will have a ripple effect as they will become organic ambassadors of the brand. 
Create engaging content on these platforms and entice consumers with call-to-action buttons. 
Be receptive
One of the many traits that end-users look for in sellers in these P2P marketplaces is those who respond consistently. Consumers do not have the luxury to personally check the products, it all boils down to the pictures provided and trust. 
Answering all their questions and worries will increase the chances of converting these leads to sales. Not to mention, clients value how they are treated. If they have a positive experience with the seller, they will patronize it even if the prices go up as the trust has already been planted. 
Why use P2P Marketplaces?
P2P marketplaces offer plenty of benefits for any type of business. It is affordable and easy to use at the same time, and it has a wider reach across all segments of the market.
While there are several challenges ascribed to it, especially with security, these are resolved through the internal mechanisms of these marketplaces.