What are the benefits of a customer service callback?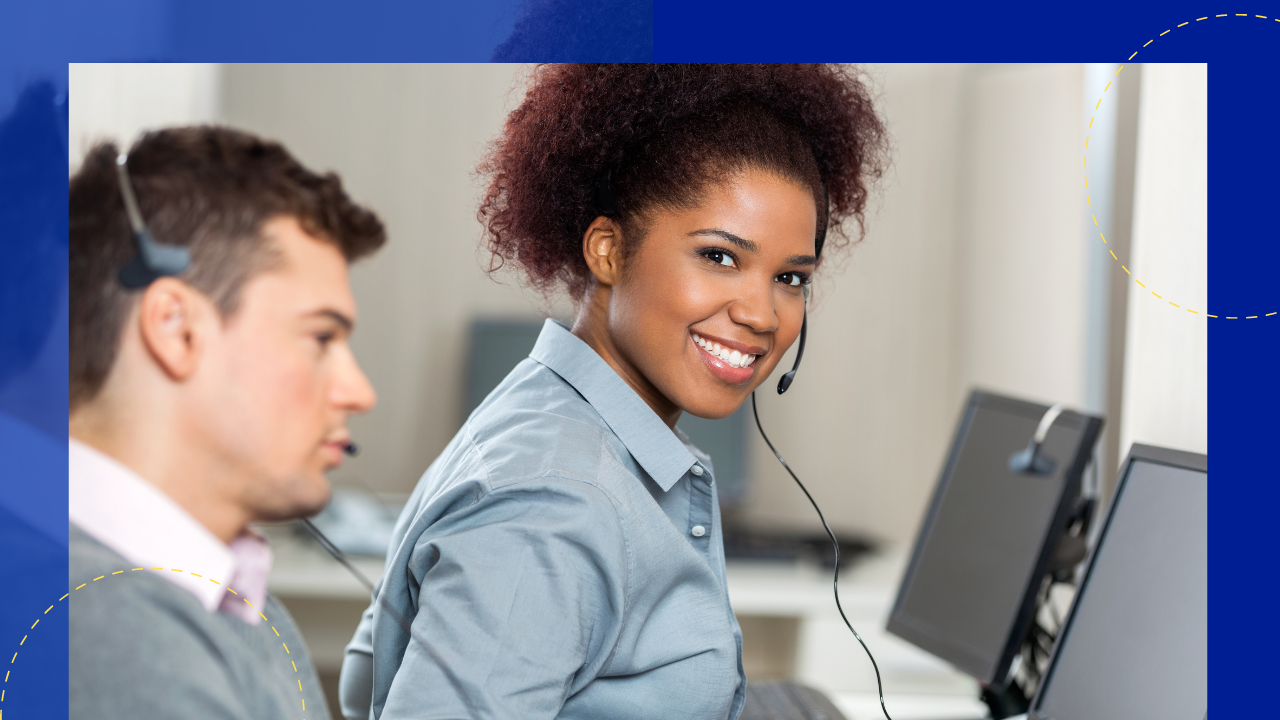 Customer service is an essential part of a company's services. Without a customer service department, people would be scrambling to find answers about products they bought or wouldn't be able to buy them in the first place. 
However, many people are understandably hesitant about contacting customer service departments. There's a genuine fear of wasting time being put on hold. 
A study by Mindful found that customers would accept a wait time of 5 minutes for phone calls and 15 minutes for virtual calls. Anything longer would cause indifference. 
A customer service callback option would do wonders to resolve this. 
What is a customer service callback?
A customer service callback occurs from a customer service representative (CSR) to a customer to address an issue. 
Customer service callbacks are a regular part of the customer service process for resolving issues or relaying product information. 
The customer usually initiates a customer service callback. They may have visited the company's website or heard of them through other means and requested a call from a CSR out of interest.  
Companies typically pair a customer service callback with email support or live chat. Businesses can use customer service callbacks to provide better service through direct interaction instead of simply sending them off into the digital world.
Why do customer service callbacks occur? 
Here are five reasons why a customer service callback might happen: 
A customer needs more information before ordering a product.

A customer has a query about a product they already purchased.

A customer has already placed an order but wishes to cancel it. The CSR may attempt to convince them not to.  

A customer is unsatisfied with the purchase and wants to return or refund it. CSRs may similarly talk customers out of their decision or help them resolve the problem.

A customer has questions regarding billing.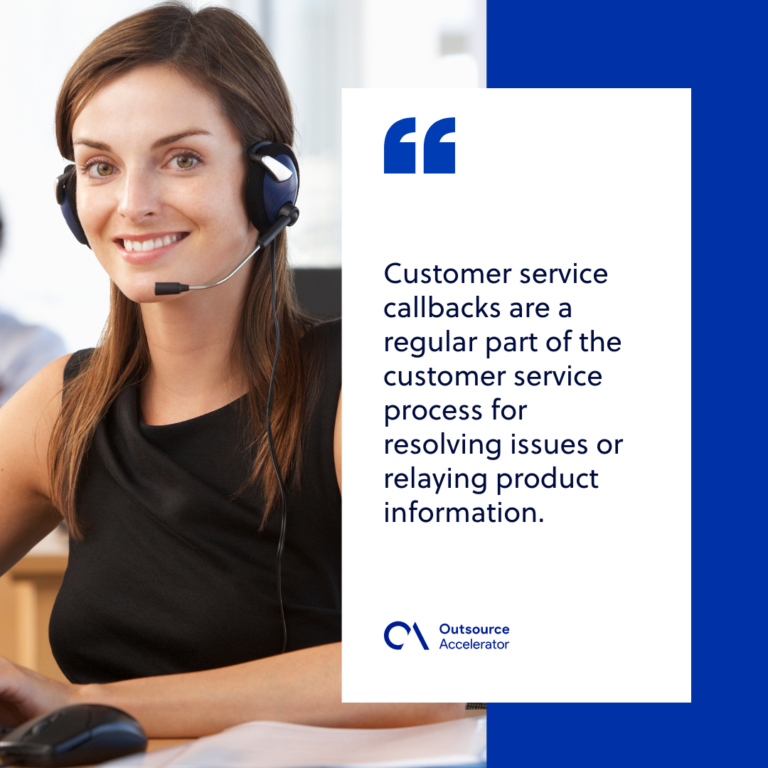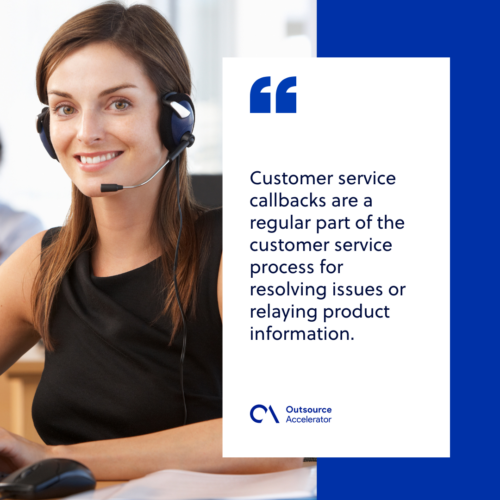 Benefits of a customer service callback function
Despite the name, a customer service callback can actually be beneficial to your company. Here are the major benefits of having a customer service callback function:
Increased first-contact resolution rates
First-contact resolution (FCR) refers to the number of tickets resolved within a company's first contact with the customer. A ticket not resolved in the first contact is termed a "no-show."
No-shows damage your company's reputation. You also lose money with unsatisfied customers who feel their concerns haven't been addressed properly. 
By allowing a customer service callback, you can increase FCR rates by better preparing for that first contact to address concerns quickly.
Higher conversion rates 
A customer service callback gives you the opportunity to increase the likelihood of a purchase by providing more product information. With additional information, a customer would be more likely to buy than if they had simply read off a website or brochure. 
Direct interaction is the key to a customer service callback. A CSR may ask a prospect what interests them about the product or service and provide the necessary information.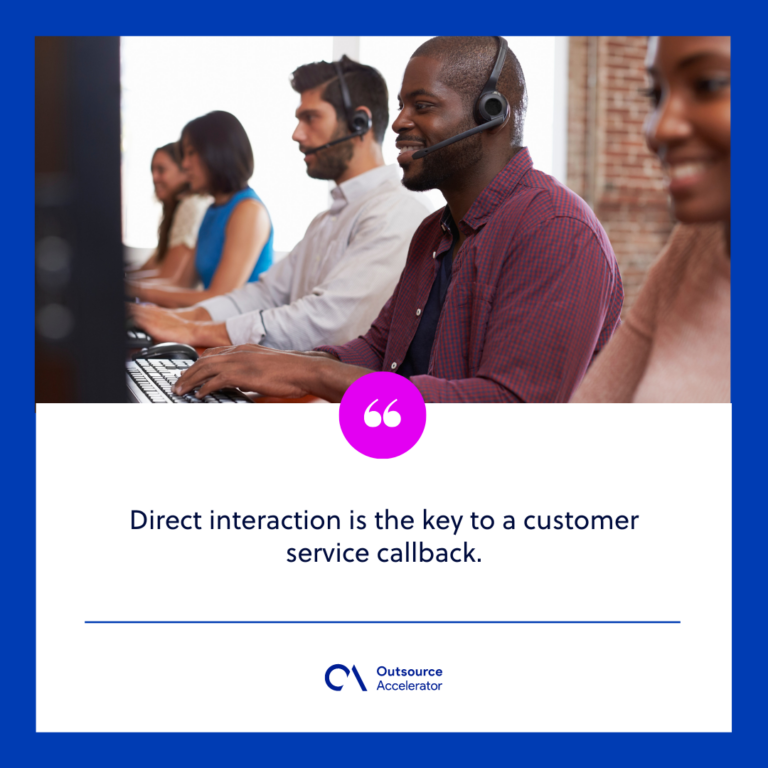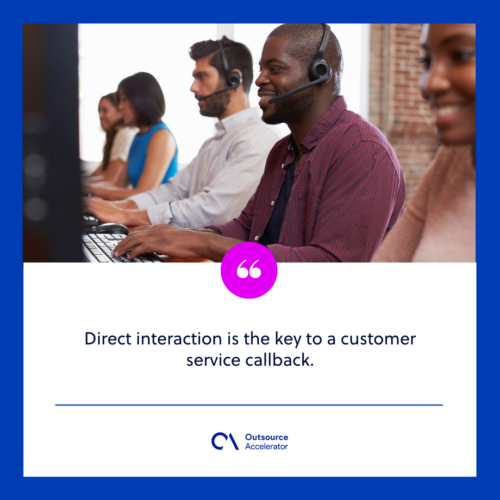 Reduced abandonment rates 
In 2022, the IRS experimented with a callback system for their taxpayers' concerns. According to the agency, the trial saved 1.7 million hours of hold time in total. 
When customers are put on hold, they're prone to frustration and hanging up before speaking to anyone. This results in lost sales and negative reviews. 
Customer service callbacks eliminate this problem and reduce abandonment rates by assuring customers that someone is working on their case.
More productive agents
A customer service callback option lets agents resolve issues more quickly because they can get in touch with customers immediately. This reduces agent handoffs and provides consistent service. 
Productivity is also increased when agents spend less time on hold, allowing them to focus on other tasks or customers. 
Smoother peak times 
A customer service callback function relieves pressure on your call center during busy periods. Your staff won't be as bombarded with calls at peak times, enabling them to answer queries more completely. 
Additionally, a callback at a less busy time significantly reduces customer wait time.
Decreased operational costs 
Call centers and customer service departments are frequently burdened with calls from angry customers who have been waiting hours for answers. The call center thus records long wait times, low customer efficiency, and lost revenue. 
Through a customer service callback, you can reduce this issue by distributing calls better to answer concerns more quickly and efficiently without tying up all your resources.
Improved customer experience
Finally, introducing a customer service callback option improves your business's customer experience. You provide a better understanding of the product or service and help people solve their problems in real-time. 
As is the norm these days, unsatisfied customers will often leave negative reviews on your company pages online. It's important to address these concerns during a callback (or prevent them from happening) before they escalate. 
A customer service callback option on your contact page is one of the best ways to effectively attend to client concerns and present your brand as user-friendly.