How to establish a 'customer first' relationship with your clients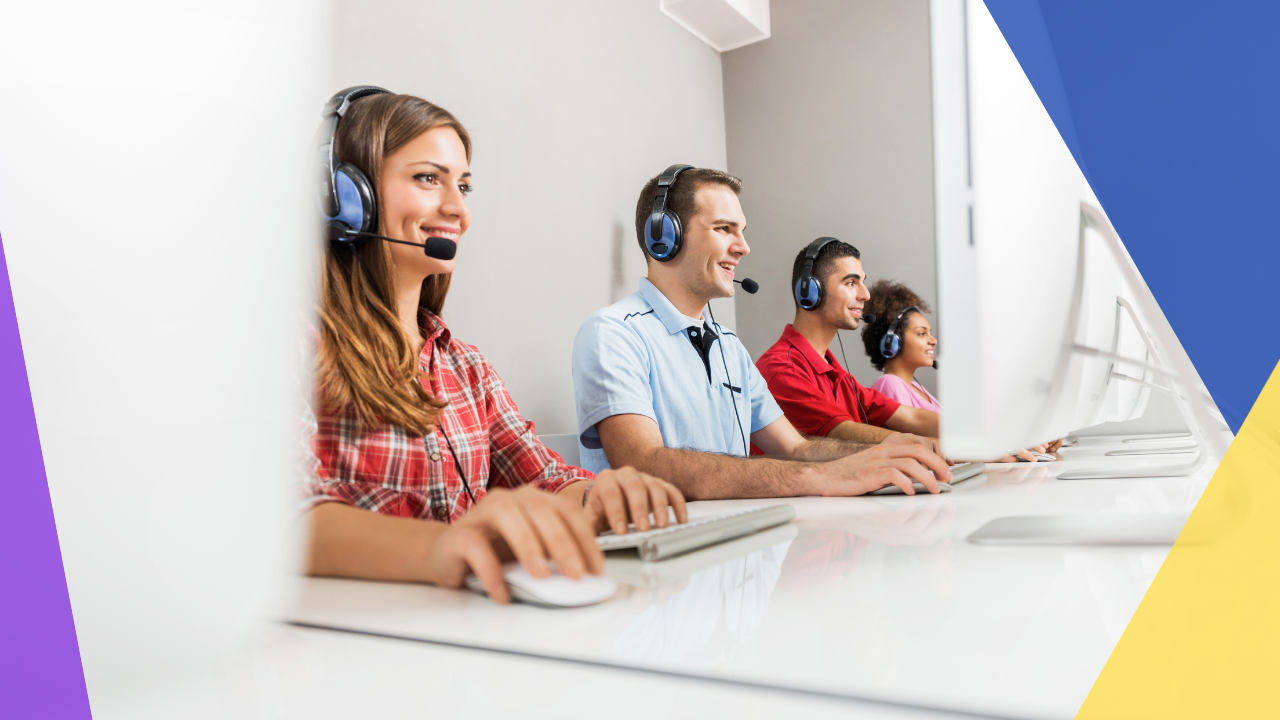 How to establish a 'customer first' relationship with your clients
American businessman and Intuit co-founder Scott Cook once said, "Instead of focusing on the competition, focus on the customer," and he's right. Successful businesses take pride in their quality products, services, and customer relationships. Focusing on prioritizing your customers and keeping them happy is the ultimate way to ensure a long-lasting and fruitful relationship between businesses and clients.
What does a 'customer-first strategy' mean?
A 'customer-first strategy' means creating a business plan that is centered around the needs and requirements of its customers. Putting customers first is important in building and improving customer support, whether inbound or outbound. Customer-driven businesses aim to provide the best version of what their clients want, all while providing exceptional customer service.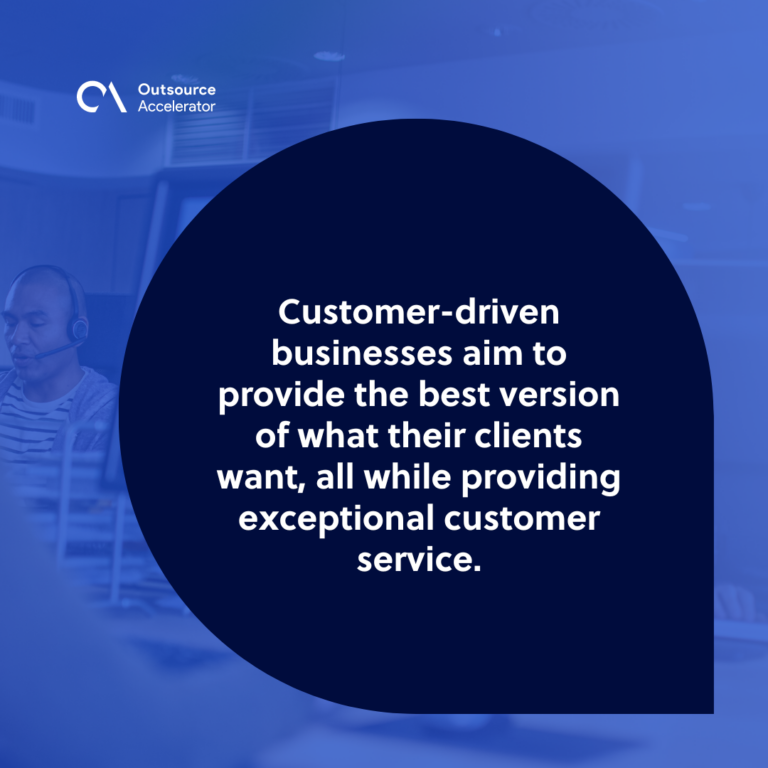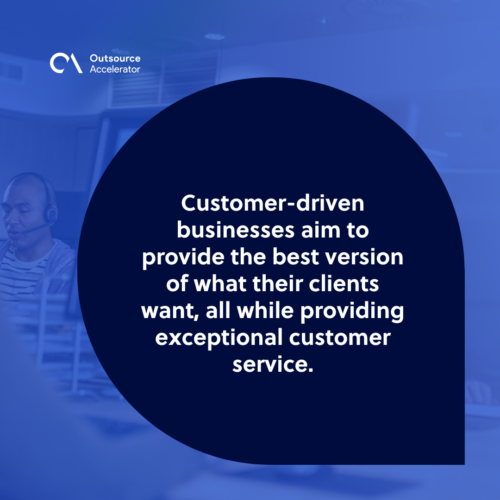 What are some ways that a business can establish a customer-first relationship with its clients?
Your business may adopt the mantra "the customer is always right," but how are you planning to put this mantra into action? Here are nine ways that businesses can establish a productive customer-first relationship with its clients:
1. Think about the welfare of your employees
Your employees are the backbone of your business – it only makes sense to prioritize their welfare to ensure that they have everything they need to please your customers. If your employees are not happy and engaged, it will show on their work performance. Worse, it can make your customers feel that they are not your business's priority.
Allot some time to coordinate with your human resources department to find out your employees' needs and suggestions. Undervalued and overworked employees will not lead to any good.
2. Study and understand your market
In another article, we have written about the types of customers that your business will encounter. Understanding your market is a very crucial part of running a business because you base your major decisions based on what they want and need. It also helps you figure out the best marketing strategies and customer service approach to consider.
3. Give the customers what they need and want
If you've done the second step, this would be easy. Once you've gotten to understand your customers, the next step is to give them what they need and want. Putting your customers first means prioritizing what they want. Sell them what they want to buy and market your products in a way that works for them.
4. Exceed their expectations
In an interview with Entrepreneur magazine, Virgin Airways founder Richard Branson said, "The key is to set realistic customer expectations and then not just to meet them, but exceed them—preferably in unexpected and helpful ways." Going above and beyond is a pretty self-explanatory way to show your customers that they are your top priority.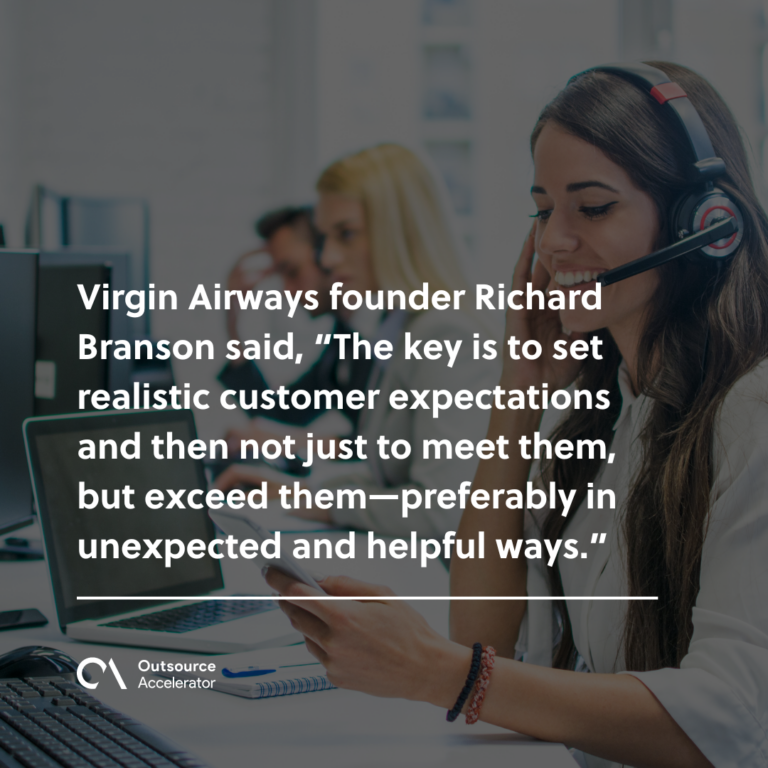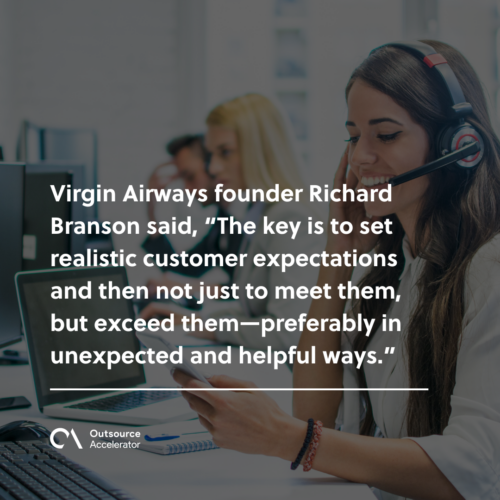 5. Allow your customers to provide feedback, and use these comments to improve your business
What better way to let your customers know that they are your top priority, other than listening and working on their comments and feedback? Acknowledging your customers and putting value in what they have to say is a perfect way to show your care and appreciation. 
Also, don't just ask for constructive criticisms, work on them! A business that cares about its customers knows how to use feedback to improve customer satisfaction.
6. Improve customer experience and reward loyal clients
You can improve the customer experience by giving back to your loyal customers! Rewarding your clients through a form of discount, rebate or discounts, promos, or contests adds plus points to customer satisfaction, and will make your clients come back for more.
7. Come up with proactive and efficient crisis management and communication plan
This has been the best time to expect the unexpected. A global health crisis happened in our lifetime, and several businesses were caught off-guard. Create proactive and efficient crisis management and communication plan as soon as you can. Do not leave your stakeholders, employees, and customers in the dark in times of crisis.
8. Invest in your customer service representatives
Excellent customer service equals satisfied clients, and satisfied clients mean more referrals and great word of mouth. The importance of quality customer service for any business is staggering, so it's only imperative to invest in your customer service agents.
Start-up business owners might think that hiring customer service representatives are expensive and not important – that's where they're wrong. Customer service reflects your entire business, and it directly affects customer retention. Fortunately for businesses, they wouldn't have to spend a lot when it comes to hiring customer service staff. Outsourcing your contact center services is the new norm, which can help you save up to 70 percent on costs.
9. Adapt with time and technology
If you want your business to succeed, you go where your audience goes. A company with longevity adapts with time and the new technology in order to provide to satisfy its customers. Your customers are the reason why your business exists. So, it's only necessary to adapt to different situations to cater to their needs.
10. Improve your workflow by moving to cloud
Lastly, as you improve your customer strategies, you might want to improve your workflow as well. Nowadays, businesses turn to cloud solutions to make their work easier and more flexible. When you outsource your services to a company such as Cloudstaff, you won't have to worry about the costs costs and resources your customer service team needs to work remotely.
How can your business benefit from putting customers first?
With so many options and different brands to choose from, it's becoming harder and harder for businesses to stand out from the competition. One thing that may separate your business from the rest would be your customer-centric service.
Putting the customer first is good for business, obviously, a business would not work and earn a profit if there were no customers. Having a deep understanding of your customers and developing a proactive strategy will help your company align itself with a customer-first approach.
Having a customer-first approach to business will make your customers feel appreciated and valued, and that's what businesses want, right? You know you're on the right track when customers keep coming back, sometimes even bringing their friends and family together with them.