6 ways to help you identify your company's core competencies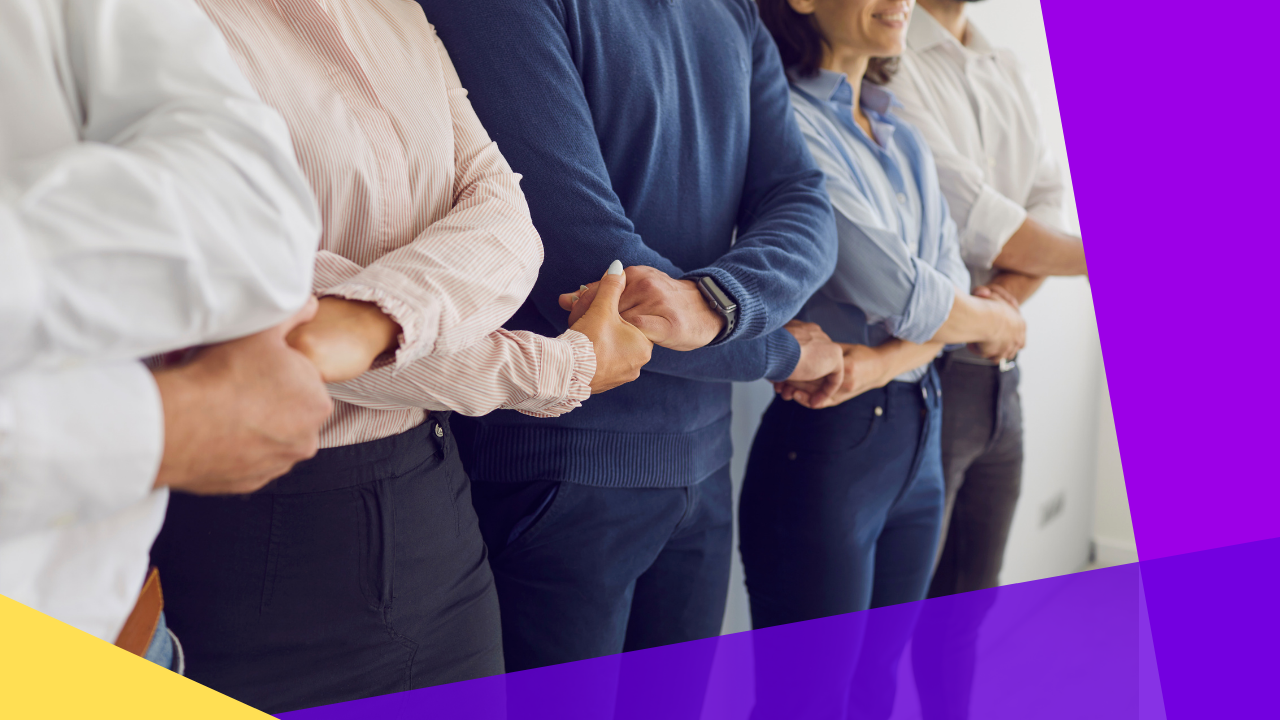 The entire business competition has always remained cutthroat — especially in today's modern era when different brands offer products and services with the same features. 
Today's modernized world has also become easier and more efficient for companies to promote their brands. All thanks to the internet and various technological advancements.
Aside from tight competition, businesses are also vying to keep track of today's ever-changing trends to maintain relevance in the market sector.  
Given all these facts, the real question is, what will be your brand's edge over your competitors? Will focusing on your company's core competencies make any difference? More so, how do you define your core competencies? Let us find out! 
Understanding what core competency truly means
Note that no business is the same as another organization. Although you have tons of strong competition, the key is to look for better ways to stand out from them. Remember that the more you stick out of the crowd, the more likely your brand will catch your target consumers' attention.  
Your organization's core competencies are the distinctive capabilities that set your company apart from others. These are either your strengths, products, services, team, or skill sets that cannot be copied or reproduced by another company. 
When you have a clear and strong understanding of your organization's core competencies, it will be easier for you to establish your brand. On top of that, you will know how to market and grow your brand more effectively.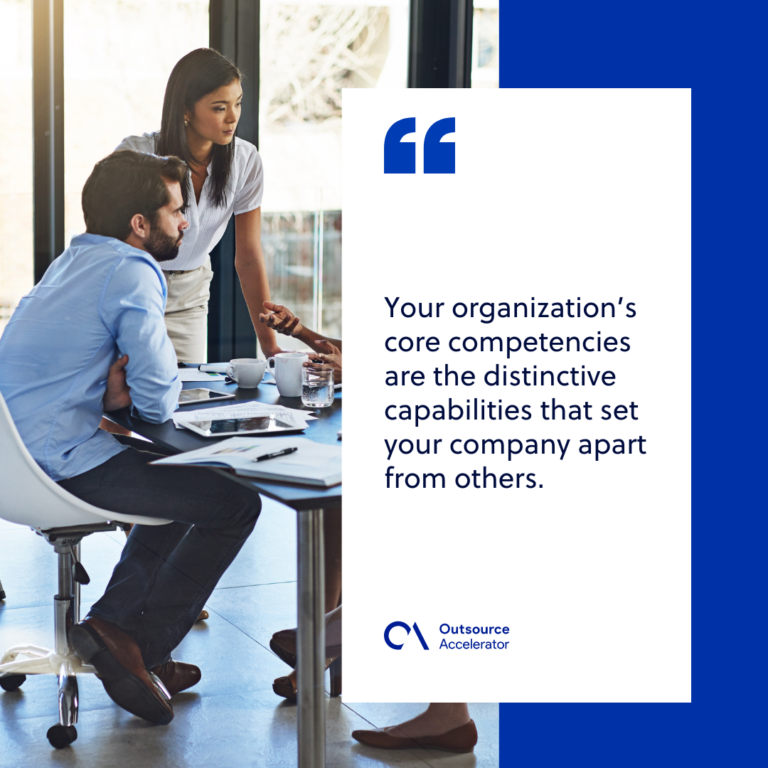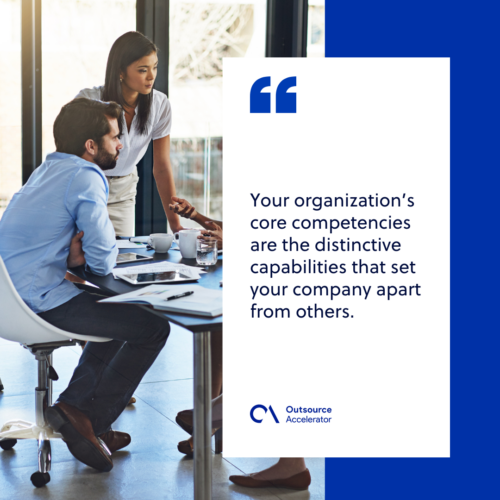 Examples of business core competencies 
Your business's core competencies should not only focus on your products and services. As we've mentioned, it can also encompass your skills and capabilities. 
To explain it further, below we have listed top examples of famous brands and their common core competencies:  
Amazon's excellent customer service 
Amazon is one of the top global e-commerce platforms that cater to every consumer's needs and wants. Besides offering a plethora of products, Amazon's online marketplace has always been known for meeting, if not exceeding, customer satisfaction. 
Target's strong marketing 
There's a sea of department stores out there, wherever we go. Now, why do you think Target has remained an outstanding name throughout these years? 
Despite tons of new stores being put up, Target continues to expand to various locations. It has captured the hearts of consumers for years because of its strong and clever marketing strategy. 
Of course, credit is also due for Target's iconic red-and-white theme, Bullseye (the brand mascot), and its employees' uniformed red shirts. 
Quickbooks' continuous innovation
Quickbooks has always been the main choice for most businesses in terms of accounting software tools. 
For decades, this accounting tool never ceased to disappoint its clients by offering advanced and added features that other providers don't have.  
6 ways to identify your organization's core competencies
Here are six ways to help you distinguish your company's core competencies: 
Take a look at your clients and customers
Does your brand focus on a specific type of consumer, age group, location, or sector within your industry? 
For example, Periwinkle offers clothes for infants, toddlers, and newborns. This brand has a strong reputation for providing quality and comfortable apparel for babies. 
Go back to your company's mission and vision statements
Go through your mission and vision statements and see whether you have indicated why and who built your business for. 
Now, why is this necessary? Your core competencies include offering your products and services to your specified target market.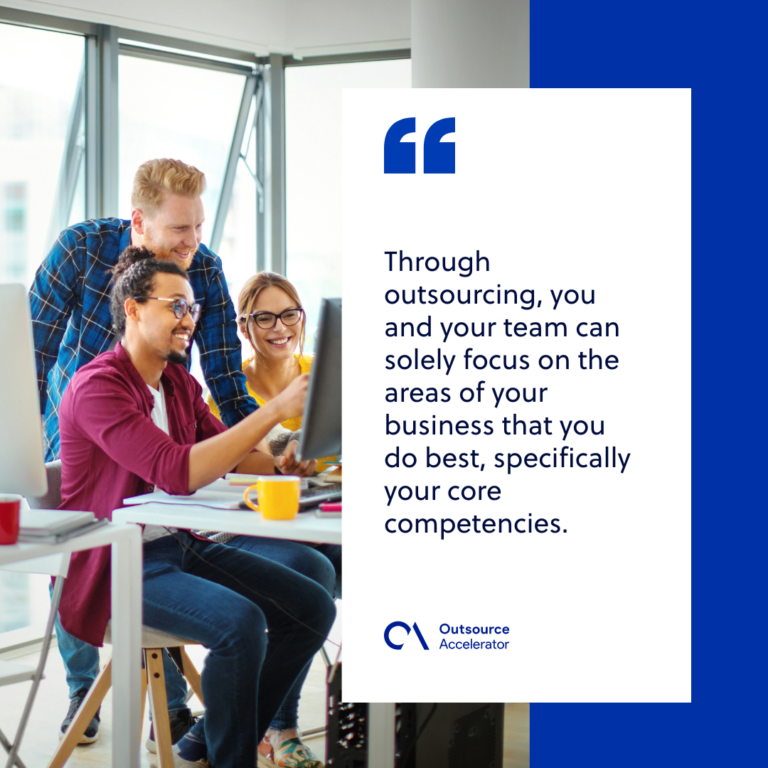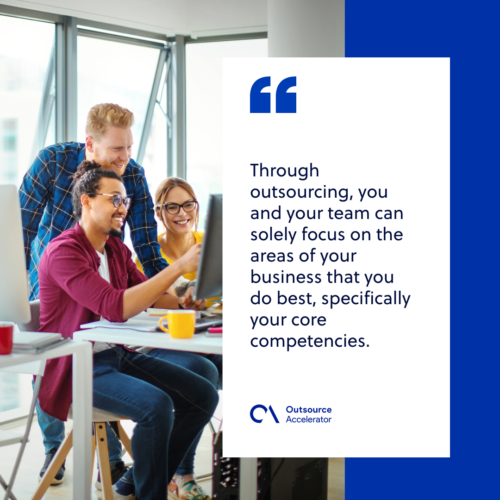 Ask your team what they think your core competencies are
Talk to your team and ask them what they think your brand's core competencies are. What sets your company apart from other companies out there? From there, compare their answers to yours to help you find which resonates best with your business.
Check if your 'core competencies' are your actual competencies 
Just because you have something that your company is doing quite well doesn't mean it is your core competency. 
For example, you own a cafe that is best known for scrumptious and mouth-watering cheesecakes. You might view it as your core competency. But what if there are also other cafes in your area that offer the same delightful desserts? 
You cannot count it as one of your core competencies because other competitors can offer and reproduce them. 
Consider outsourcing 
Do not be afraid to contract out work to a third party if it will help you boost your overall productivity. Through outsourcing, you and your team can solely focus on the areas of your business that you do best, specifically your core competencies. 
These are just a few of the great advantages of outsourcing, and of course, you have an array of business functions you can outsource. 
Test your core competencies 
Once you have outlined your core competencies, it is time for you and your team to shift your business focus and strategies to them. Watch as more and more customers take notice of what your brand has to offer. 
But if you have the opposite outcome, do not lose hope! It may take time for you to figure out what your company's core competencies are and that is completely fine. The important thing is that you now know how to identify them, and that is an excellent starting point!