Why should you hire a contract recruiter?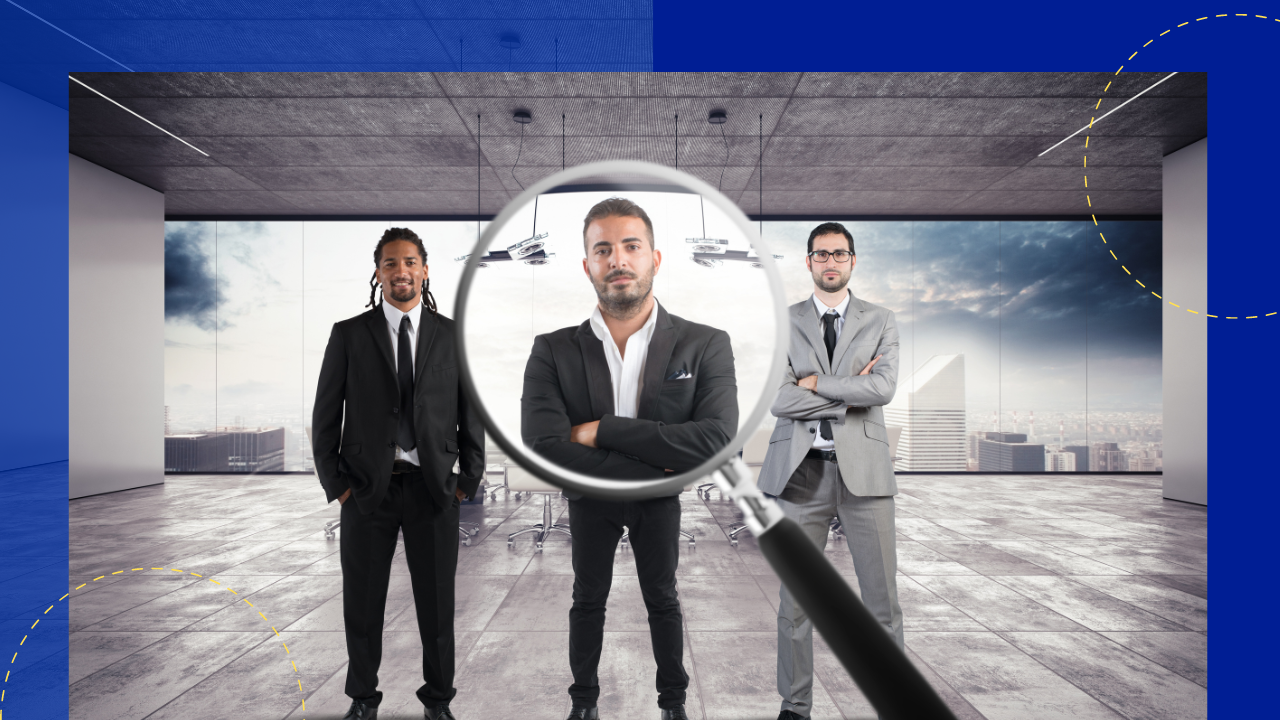 When a company grows, finding and assessing people becomes more critical. With the employment market constantly evolving, organizations need a dependable and effective method of sourcing and screening new workers. 
Sourcing and screening candidates is a vital recruitment phase since it allows firms to discover the best candidates for a particular job position.
Human resources and talent acquisition are responsible for finding the candidates who best match the firm.
With their help, companies gain the finest individuals for available positions, but sometimes, when work gets overwhelming, they require additional assistance. This is where the contract recruiter steps in.
But who are these contract recruiters? What is the significance of hiring one for your company? Let's find out in this article.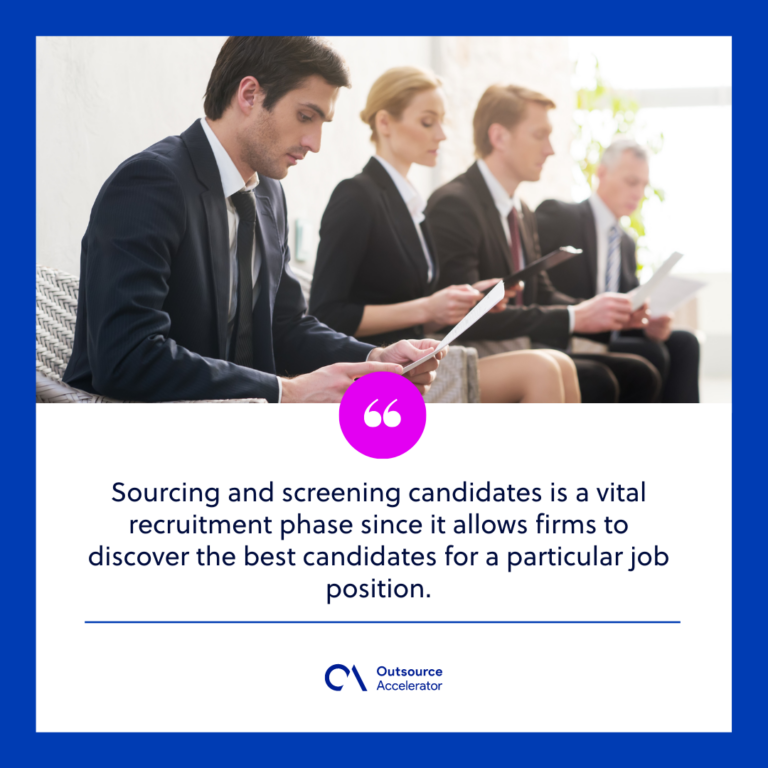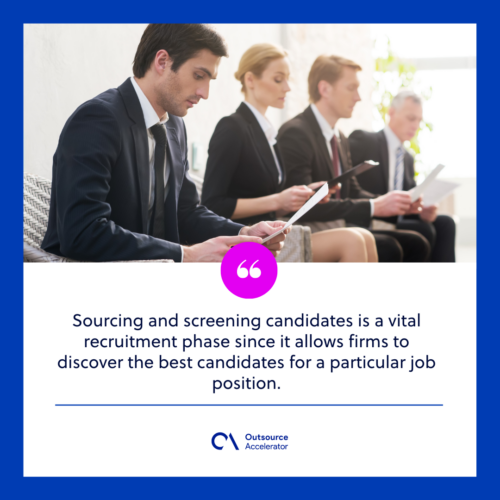 What is a contract recruiter?
A contract recruiter is a professional who finds and places competent people for temporary or contract work. They are responsible for locating, screening, and interviewing prospective employees.
Contracts and compensation are also typically dealt with by a contract recruiter — that's why they must be able to analyze and match the demands of the company and the job seeker.
Contract recruiters must be well-versed in the employment market and possess the skills and credentials necessary for their roles.

Significance of a contract recruiter
A knowledgeable contract recruiter can help organizations create a retention strategy tailored to the firm's specific needs.
Contract recruiters are educated about the employment market and can provide essential suggestions about current industry trends and demands. They may incorporate these vital insights in recruiting the top candidates for a position. 
A contract recruiter may also assist firms in making the best recruiting decisions that can aid other departments in better understanding the recruiting process.
This way, the company may retain the best talent for the job — ultimately saving you time and expensive costs for hiring new employees.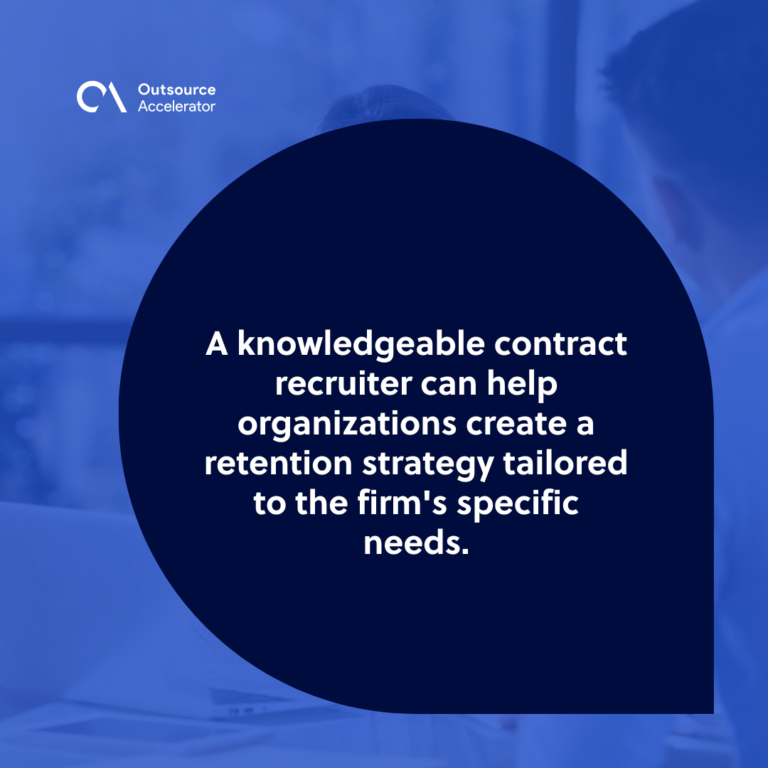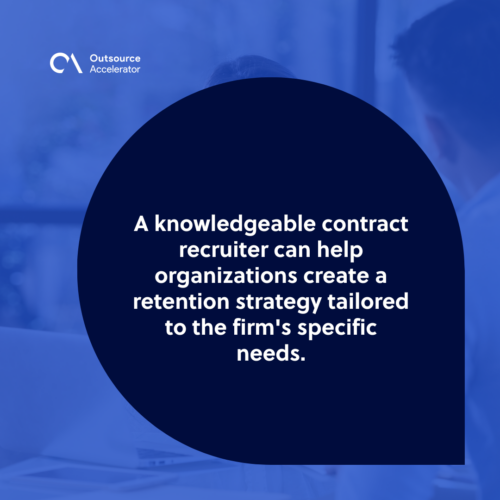 Direct hire vs. Contract to hire
Two methods exist for new employees: direct hire and contract to hire. Knowing the distinction between the two is critical for any company wanting to make the best recruiting selection.
Direct hiring is a permanent employment arrangement in which the company hires an employee directly. This arrangement is applied when a corporation wants to fill a full-time position.
Employers provide health insurance, vacation time, and retirement plans. They may also terminate employees by reasonable and lawful decisions.
On the other hand, a contract to hire is a temporary employment arrangement in which the contract recruiter employs an employee on a contract basis. An example of this is a freelance job type.
When a corporation wants to fill a short-term position, this job agreement is the go-to resource of the firm. The company is not obligated to provide benefits in this job arrangement, and the employee has no right to job security. 
But just like direct hiring, the employer also has the right to terminate the employee at any time.
Benefits of hiring a contract recruiter
Companies that hire a contractor recruiter reap several benefits. At times of high demand, the business can access the contract recruiter's experience and talents to boost its hiring process effectively.
Contract recruiters frequently have an easier time obtaining applicants that are a good fit for open positions since they are skilled at finding and screening individuals.
According to ManpowerGroup, 75% of businesses claim talent scarcity impacts their hiring process. With a contract recruiter on board, a firm is backed by a recruiting specialist whose primary responsibility is to manage the search for the additional workforce.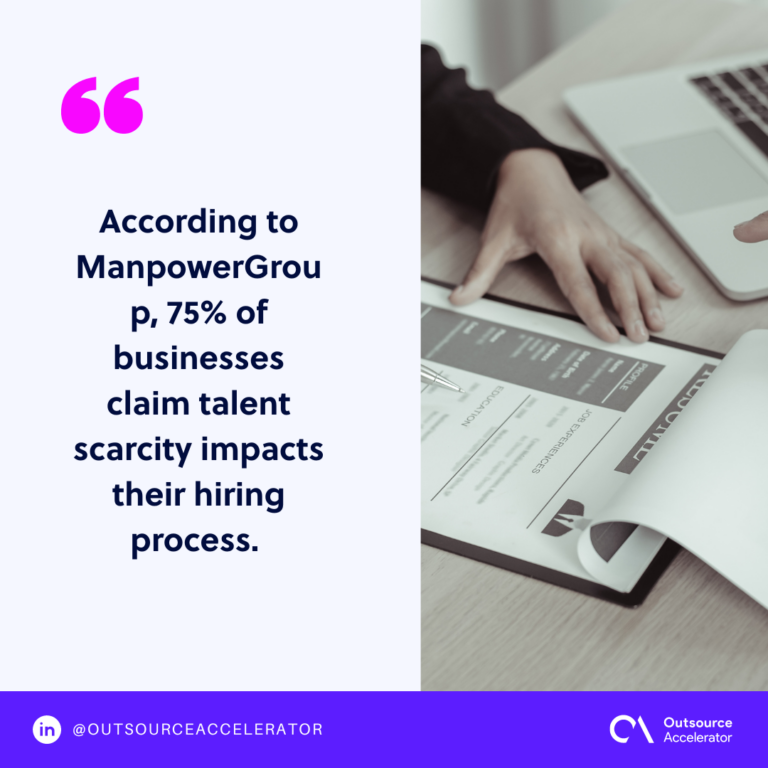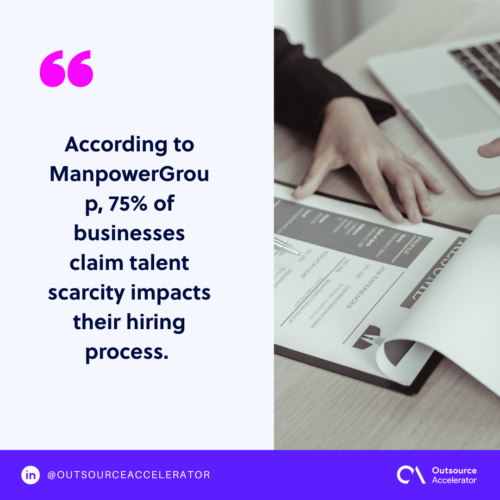 Specifically, here are the following benefits of hiring a contract recruiter:
Hiring expertise
The best prospects will be easier to find with the help of an experienced contract recruiter.
As mentioned, contract recruiters may offer vital knowledge to other departments, ensuring the appropriate individuals are hired for the correct positions.
The experience of a contract recruiter is the most crucial aspect to consider when evaluating their hiring abilities.
A recruiter with a long track record of successful placements is likelier to possess the skills to choose the best applicants.
Focus on target talents
Contract recruiters uses various networks to find suitable applicants. They receive referrals from other recruiters.
Quality hiring service
To ensure that the firm hires the right talent for the job, contract recruiters do pre-screening. They are also responsible for performing in-depth interviews with potential applicants.
Access to a wide network
Contract recruiters can hire the right applicant easily and fast by sourcing passive applicants. These are potential talents who aren't actively seeking employment but might be a good fit for the role.
Hire a contract recruiter for a hassle-free hiring process
Acquiring a  contract recruiter can help streamline your hiring process. A contract recruiter can help you create a more efficient and effective hiring process, allowing you to focus on other critical aspects of your business.
However, if you look for permanent and scalable staffing, you can tap service providers such as ConnectOS to maximize your strategies.