Computer monitoring at work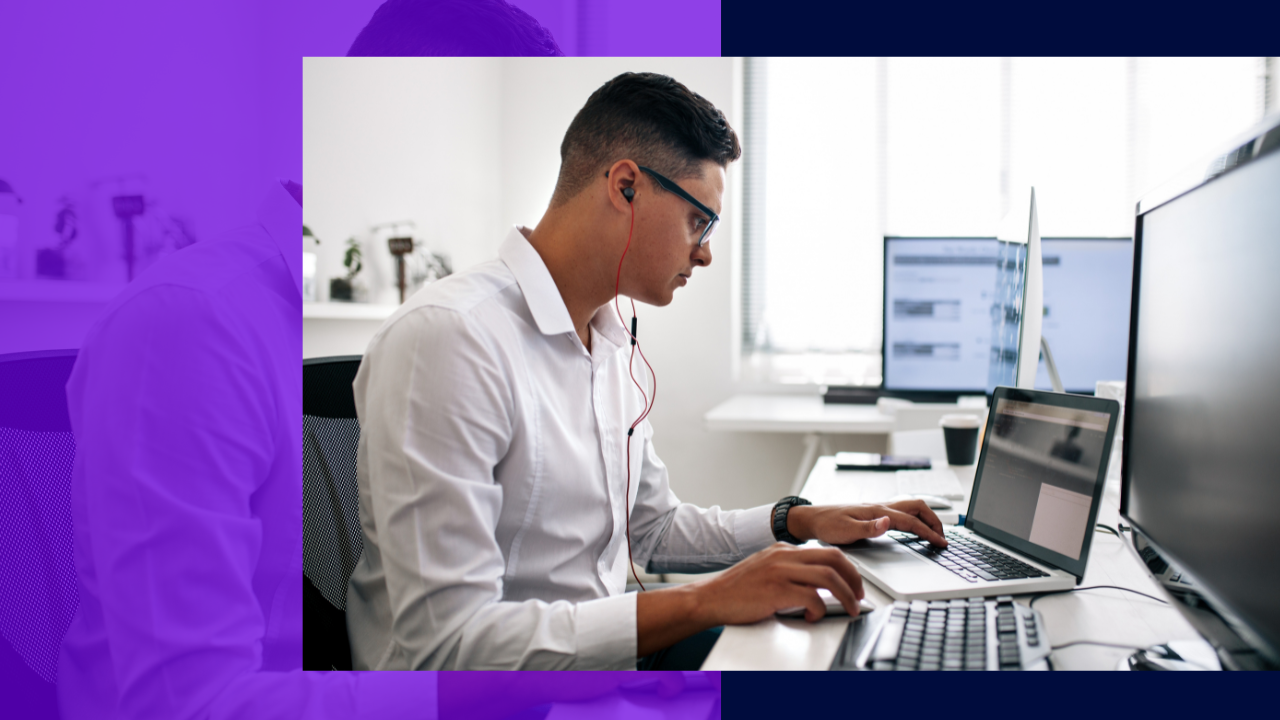 It's impossible for any company not to use a computer system nowadays. Valuable data is stored on these databases, and all business-related communication occurs over computer networks. 
Computer systems allow businesses to streamline processes, distribute information quickly, and stay competitive. 
However, it also opens the possibility for security attacks that could affect business operations. There's also the possibility the systems are not being used to their full potential. 
There was a time when security cameras were seen as the height of surveillance technology.[1] Today many businesses require an additional angle through computer monitoring. This way, employees and systems can be safely overseen on different levels. 
Computer monitoring has become a fundamental task for companies in managing their IT infrastructure. It is also seen as an effective approach for managing employee productivity.  
What is computer monitoring?
Computer monitoring refers to the processes and systems used to watch over a computer's user activity. 
It's usually used by employers to keep an eye on their employees' productivity, adherence, and conduct at the workplace. Its use as a security asset has also grown. 
The majority of a company's workforce is situated with their computer system, so this must be monitored at all times. 
The requirement for software capable of this has only progressed over time. There's now an entire industry devoted to computer monitoring software.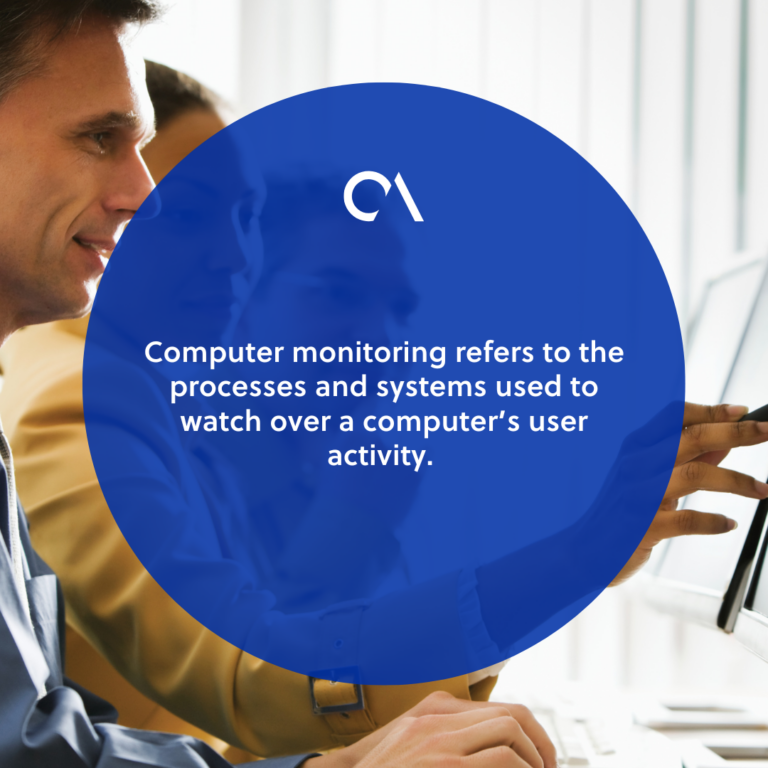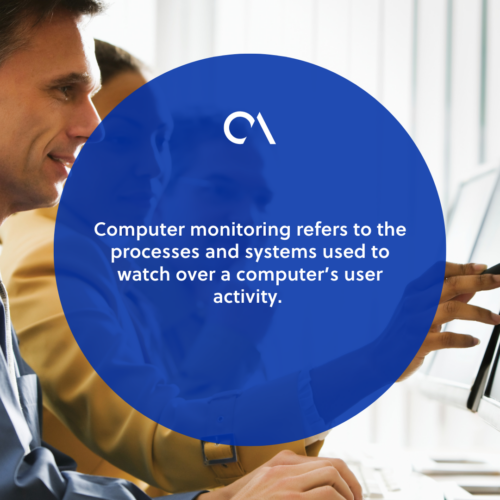 Among the features that computer monitoring software covers are:

Employee usernames

User activity like keystrokes, internet use, and file transfers 

Time spent per task

Applications used 

Internal and external communications 

Storage and other peripheral devices 

Location and IP addresses (for remote teams) 
How computer monitoring works
Tools like a simple time tracker to a comprehensive workforce management suite fall under the purview of computer monitoring software. 
Computer tracking or monitoring software is inserted into each employee's system and performed continuously in the background. 
Generally, the software checks browser history and the amount of time spent on certain websites and applications, and it takes regular records. 
The software is an automated system so that work processes are not interrupted. Many computer monitoring software can work on any application so that accurate recordings are taken. 
Employers can then make use of this data to run analytics. Patterns of employee behavior can be identified and can inform methods to boost productivity.  
Computer monitoring software can also commonly include the following features:

Multi-level authentication to prevent data and time theft

Screen capture (if necessary) as part of its recording 

User behavior analytics to check employee activity and find possible risk factors

GPS tracking to monitor remote employees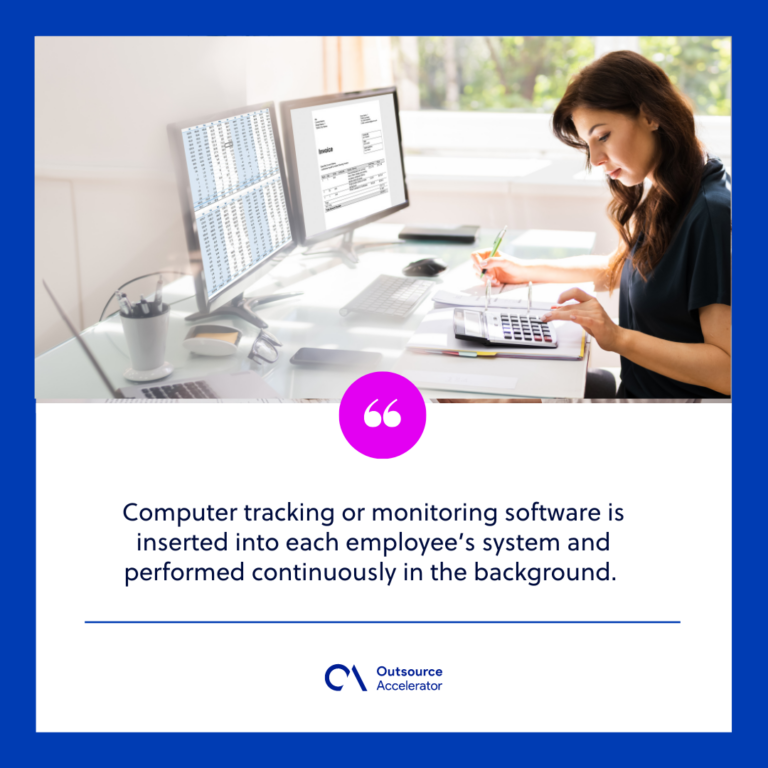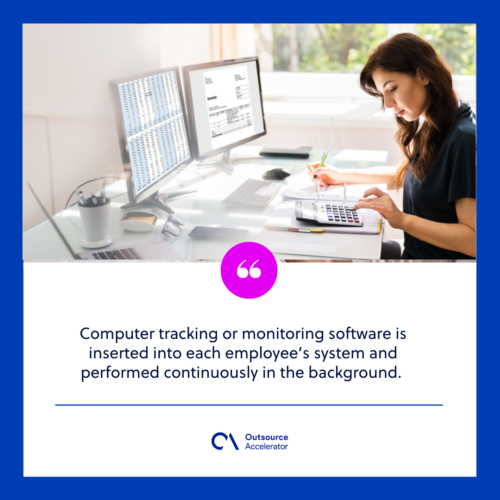 Advantages of computer monitoring in your workplace 
There are many aspects that computer monitoring can assess for maximum advantage over computer business systems. 
Improved employee productivity
If an employee knows that they are being watched, the temptation to engage in activities that aren't work-related will decrease. The usage of distracting websites and applications will lessen, maximizing productivity.[2]
Managers can also spot work errors real-time and identify where underperforming employees have issues. Computer monitoring can be a crucial technique for dynamic workplace management. 
Prevention of unethical practices 
Intentionally or not, employees may engage in practices that may put company data at risk and impact operations. Insider threats can, after all, be both willful and accidental. 
Computer monitoring constantly screens for suspicious behavior. AI and machine learning can also analyze employee behavior to predict risk factors and prepare accordingly. 
Compliance management
Depending on the nature of their work, companies may need to follow relevant federal laws and government standards. 
Computer monitoring software can be customized to adhere to local laws and standards and enforce compliance.  
Attendance logs
A key feature in many computer monitoring software programs is a method of time and attendance tracking. 
With the tracker built into the monitoring software, employees are compelled to obey work ethics about work hours and schedules. 
This is also helpful when it comes time to deploy salaries requiring input time information. 
Computer system well-being
On the technical side, computer monitoring will also tell you about important events within your computer system. For example, when your hard drive gets full or RAM occupation exceeds the recommended limit. 
Knowing your system's well-being allows you to plan for growth based on usage reports. 
Computer monitoring considerations
Computer monitoring software can be costly, so it's recommended that businesses research well on different products and services before investing. 
Surveillance can be an unnerving concept to employees who may see it as violating their feelings or micro-managing attempts. 
Employers must inform their staff if the organization decides to implement computer monitoring. A positive employee experience benefits the whole company. 
Demonstrating the software's features in a group setting will help soothe fears. Transparency should be the concern, and it should be clear that the same is expected from your employees. 
Be open and honest regarding how the software will be used. Namely, to track your computer systems and improve productivity. 
Make sure to identify your business and compliance requirements to select the appropriate software. 
Companies seeking to implement computer monitoring software for the first time may help to choose a non-invasive software that protects employee privacy. These types do not track or record employees' personal information or passwords. 
Remember that the main purpose of computer monitoring should be to improve your business operations. Regularly check for insights that you can glean from the records to make meaningful changes to workflow and engagement. 
References:
Surveillance technology

.

Moore, A.D., 2000. Employee monitoring and computer technology: evaluative surveillance v. privacy. Business Ethics Quarterly, 10(3), pp.697-709.