13 best cloud communication platforms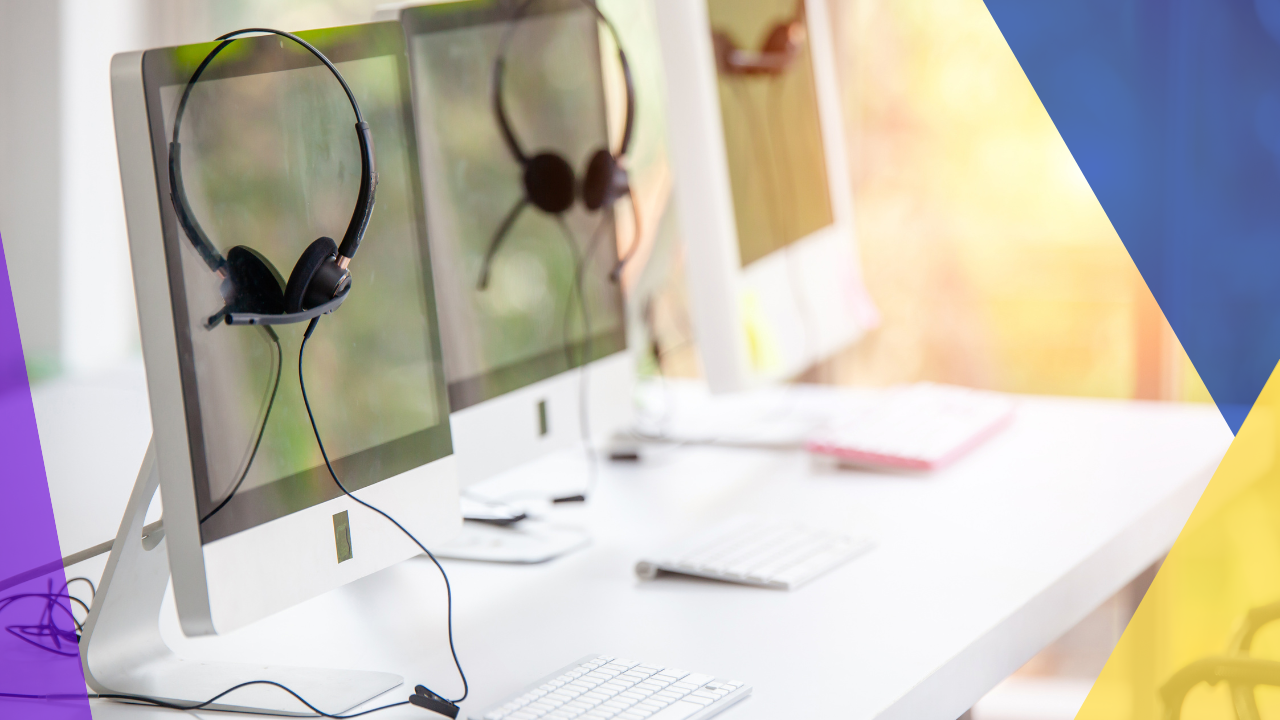 List of best cloud communication platforms
Effective communication is key to success in a digitally connected world. One notable technology that supports this effort is a cloud communication platform. 
Cloud communication platforms leverage the power of cloud technology to enable real-time communication, seamless collaboration, and increased productivity. 
These digital hubs of connectivity have transformed how organizations interact and thrive. 
This article goes through the top cloud communication platforms leading business communication. Our list will help you navigate this exciting tech landscape regardless of your company's size or physical location. 
What is a cloud communication platform?
A cloud communication platform is a comprehensive software solution that leverages cloud-based technology to provide real-time communication and collaboration tools. 
It allows teams to connect regardless of their physical location as long as they can access the internet. 
Cloud communication platforms provide features like voice calls, video conferencing, instant messaging, file sharing, and document collaboration in a unified environment. 
They serve as a virtual command center for businesses. These platforms have become vital tools for modern enterprises, fostering efficiency in an increasingly interconnected world.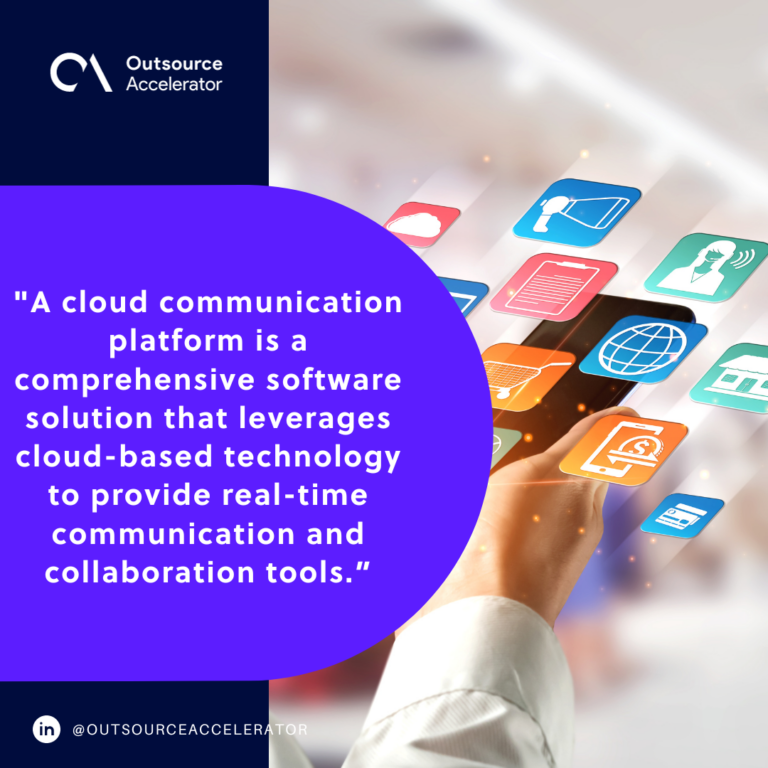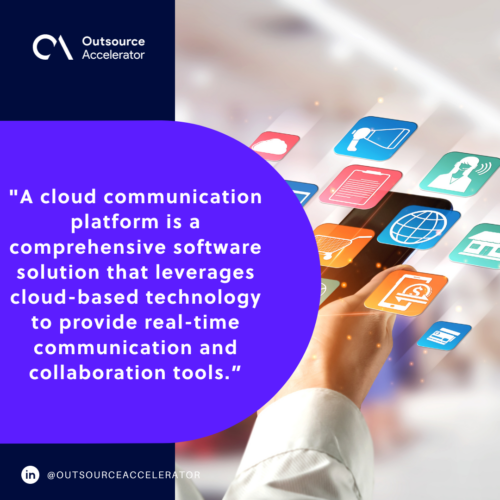 Benefits of a cloud communication platform
The benefits of a cloud communication platform are multifaceted and can greatly impact how businesses operate and succeed in the modern world. 
Here are some of the key advantages:
Accessibility and mobility
A cloud communications platform provides flexibility, being available from anywhere with an internet connection. 
This accessibility empowers remote work and accommodates mobile teams, ensuring that employees can stay connected and productive on the go. 
Unified communications
Cloud communication platforms consolidate and integrate various communication channels into a single platform. These include voice, video, messaging, and document-sharing channels. 
A unified approach streamlines communication, making it easier for employees to collaborate, share information, and enhance productivity.
Scalability and flexibility
Cloud communication platforms also offer scalability and flexibility in terms of capacity. Businesses can adjust their communication tools and systems as they grow, adding additional features as needed to accommodate more users. 
Whether you're a small startup or a large corporation, these platforms can adapt to your changing needs without the need for substantial hardware investments.  
Security and compliance
Many cloud communication platforms prioritize security with robust measures to protect your data. 
By leveraging these platforms, businesses can use advanced security features and protocols, minimizing the risk of data breaches or unauthorized access. 
Cost-efficiency
With cloud communication platforms, you can say goodbye to the high costs associated with on-premises hardware and maintenance. 
Most cloud communication platforms offer pay-as-you-go models. This means you only pay for the services you use, resulting in cost predictability and long-term savings.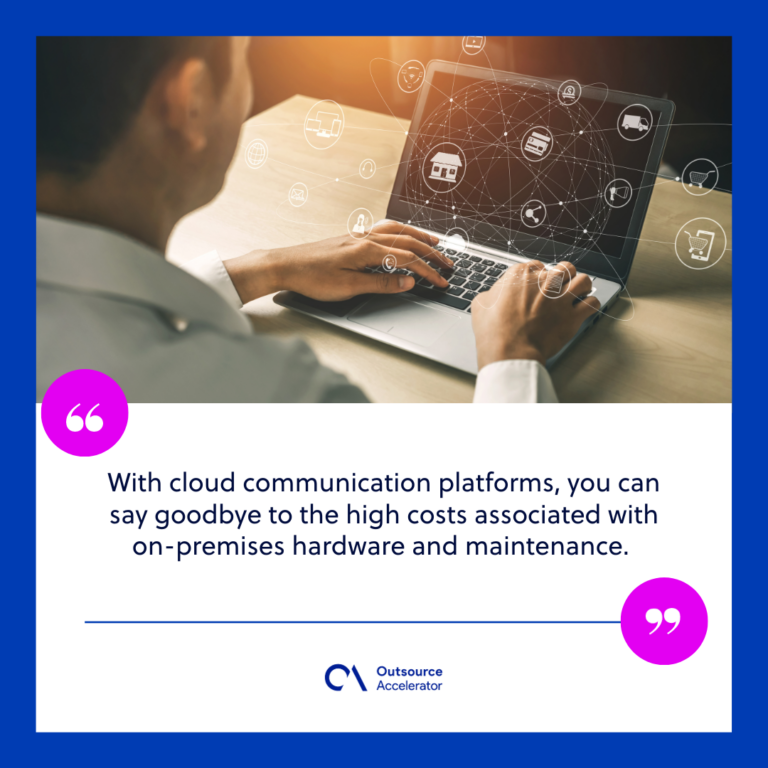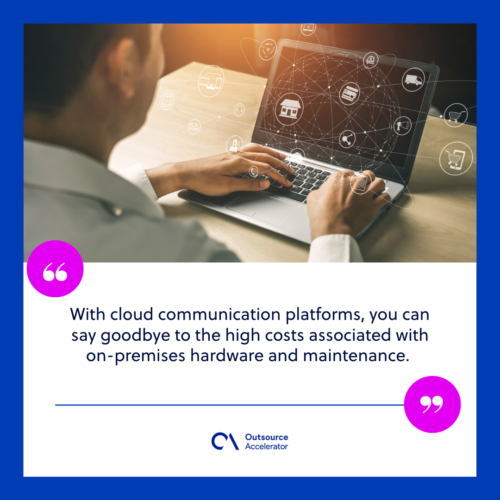 13 best cloud communication platforms in 2024
Here we have a list of the top cloud communication platforms we have today: 
Plivo is a comprehensive cloud communications platform that offers a suite of services for customer engagement and communication strategies. 
With a strong focus on simplicity and reliability, Plivo provides a range of solutions. 
Plivo has a range of APIs for:

SMS

MMS

Voice calling 

Cloud SIP trunking 
Additionally, it offers an omnichannel contact center solution designed for B2C customer service teams. 
Businesses in over 200 countries trust Plivo's cloud communication platform to simplify and personalize their customer communications. 
Vonage offers a wide range of integrated business communication solutions for organizations of all sizes. Its products enable businesses to reach and engage customers across messaging, voice, and video. 
The company's suite of products includes:

Communication APIs

Unified communications 

Contact centers 

Conversational commerce
Vonage has an extensive network of over 100,000 businesses worldwide that rely on its cloud communications platform. It's also built strong integrations with widely used business tools like Salesforce, Microsoft Dynamics, and ServiceNow. 
Twilio is a cloud communications platform that offers a comprehensive communication APIs for SMS, voice, video, and authentication. It provides developers with the tools to integrate and build communication features into applications. 
The platform supports multiple programming languages and even offers extensive documentation and resources through the Twilio Developer Center. 
With Twilio, businesses can send and receive text and media messages in over 180 countries, engage in voice calls, and create real-time video applications. 
It caters to various industries and use cases, including:

Customer engagement

Marketing

Product engineering

Identity verification

Contact center solutions
Telnyx is a cloud communications platform that delivers unified connectivity through its telecom APIs for voice, messaging, and fax. The software offers solutions that help businesses with wireless networking and storage at the edge. 
Telnyx offers Telnyx Mission Control, a user-friendly portal, that simplifies work processes. Businesses can configure communications, wireless networking, and storage in a single space. 
Telnyx prides itself on its global coverage and partnerships. Its ecosystem offers innovative integrations with popular third-party tools like Microsoft Teams, Zoom Phone, and Inference.

thinQ cloud communications platform offers a wide range of voice and text messaging APIs for better communication experiences. With a total of 40 high-quality carriers and world-class support, users can gain total control. 
The platform also provides customizable routes and disaster recovery solutions, ensuring users can always access uninterrupted services. 
thinQ supports various industries, including app development, healthcare, financial services, education, and telecommunications. 
Infobip is a leading cloud communications platform that empowers businesses with a wide range of communication solutions. This platform provides tools for SMS messaging, voice services, email, and chat applications.
Infobip is known for its global reach, allowing businesses to engage with audiences around the world. It offers robust analytics and automation features to enhance communication effectiveness. 
Whether you're looking to improve customer support, marketing, or internal collaboration, Infobip is a versatile platform for your communication needs.
Connecteam simplifies everyday work for deskless teams and keeps them connected. It offers various features across different hubs, including:

Operations

Communications

HR and skills
The platform also emphasizes its support team, offering business guidance, implementation assistance, and quick response support 24/7. 
Whispir is an omnichannel cloud communications platform that offers automated and intelligent solutions. It aims to make communication human again in a digital world. 
This platform enables users to automate communication flow across different channels like:

SMS

Voice messaging

Email 

Social media
Whispir provides over 60 customizable drag-and-drop templates to design and build a human-first experience that resonates with recipients. 
Its trustworthy communication solutions cater to various industries, scaling from emergency services to employee communications to marketing. It strives to increase engagement, reduce the need for resources, and give back time to the team.
Intermedia is another cloud communications platform specializing in a comprehensive suite of business communication and collaboration solutions. 
It focuses on delivering seamless and secure communication tools, offering services like email, voice, video conferencing, and team messaging. Its integrated SPARK AI is transforming business productivity. 
The platform has over 30 scalable cloud services, with over 7500 partners serving 135,000 businesses.  
Intermedia serves as a trusted partner for businesses, offering cloud-based solutions that facilitate modern workplace communication and collaboration. This makes it an ideal choice for organizations seeking an all-in-one communication and collaboration hub.
Voximplant offers intelligent APIs and SDKs for developers to create and scale better communications solutions. 
With a comprehensive set of APIs and SDKs, Voximplant allows businesses to add the following features to their products:

Voice 

Video 

Messaging  

Natural language processing 

SIP trunking capabilities
It provides an integrated communications development experience, including native serverless tools and AI integrations. 
Voximplant enables businesses to be everywhere, on any channel, and in any language with its global reach and support, enterprise-grade security, and easy-to-use technology.
Kandy is a cloud communications platform that enables the digital transformation of enterprise communications. 
Kandy offers services such as:

Communications Platform as a Service (CPaaS)

Unified Communications as a Service (UCaaS)

Microsoft Teams Direct Routing as a Service (DRaaS)

SIP Trunking as a Service (STaaS)
With Kandy, service providers can utilize their white-label multi-tenant platform to leverage their brand and grow revenue.  
Exotel allows businesses to connect with customers effortlessly using their preferred channels. This approach aims to foster lasting loyalty and drive robust growth. 
Exotel includes features like IVR, chatbots, and integrations with popular platforms like WhatsApp and Microsoft Teams. 
With Exotel, businesses can:
Accelerate their market entry

Build customer trust

Strengthen their brand

Drive advocacy
The platform empowers businesses to streamline communication, and enhance business performance. They can also achieve optimal results in product delivery, customer acquisition, and post-sales service.
RingCentral is a comprehensive cloud communications platform that offers a wide range of solutions to facilitate messaging, video, and phone communications. Businesses can enjoy a complete cloud communication system.
The platform also provides solutions for intelligent meetings, allowing businesses to enhance engagement through AI-powered data insights. 
RingCentral serves businesses across various industries, including healthcare, financial services, education, government, and retail. It offers industry-specific solutions to meet the unique communication requirements of different sectors.
RingCentral provides customized and integrated solutions for various business needs through a strong partner network, including global service providers and channel partners. 
Its open ecosystem and developer platform also enable developers to create and integrate applications to enhance the communication experience further.
Choosing the best cloud communication platform
Choosing the best cloud communications platform for your organization can be an overwhelming process, given the various options available in the market. 
Take into account the following aspects to assist you in making the best decision: 
Business needs

– Evaluate your group's specific requirements. Do you require functions like file sharing, video conferencing, or messaging? 

User experience

– Choose a platform with an intuitive and user-friendly interface that will promote easy team adoption.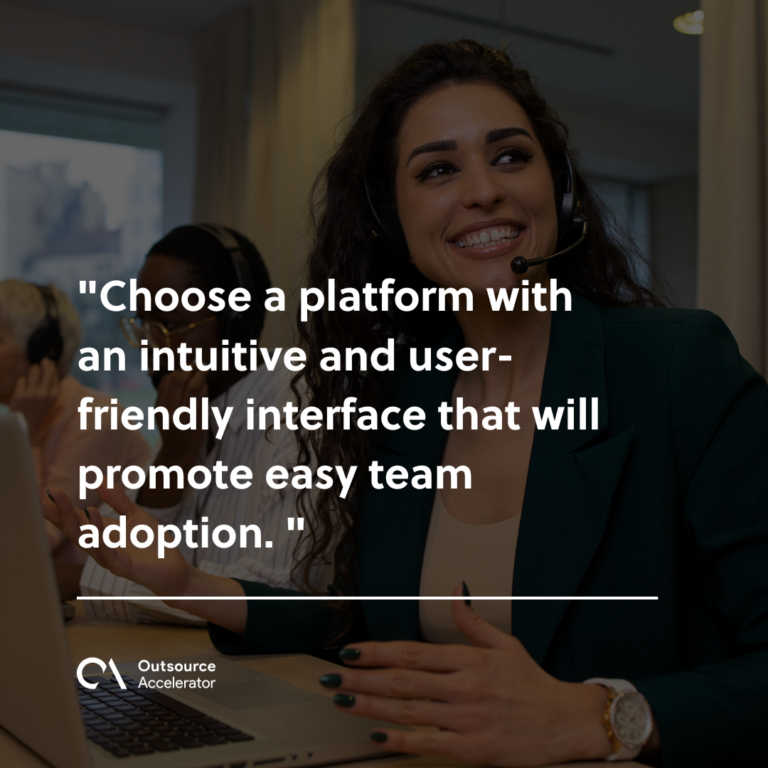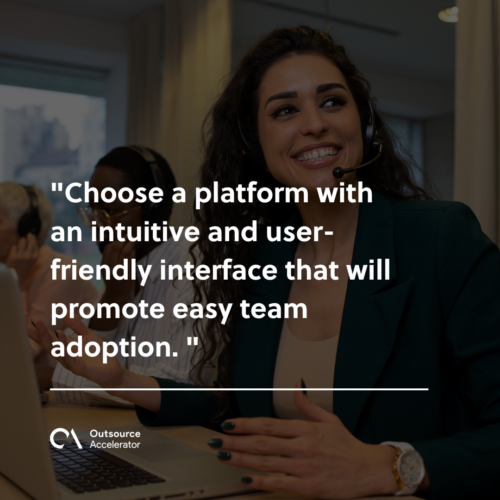 Cost

– Set a budget and stick to it, making sure you balance between affordability and the features your business requires. 

Integration

– Check if the cloud communications platform seamlessly integrates with your existing systems and applications. This ensures a smooth transition and workflow. 

Customer support

– Assess the level of

customer support

the platform provider offers. 

Reviews and recommendations

– Research what other businesses in your industry or similar size use to gain insights on what software to select. 

Customization

– Determine if the platform allows customization to meet your unique business requirements. 

Free trials and demos

– Take advantage of free trials and demos to test the platforms firsthand and determine which fits best. 
By carefully considering these factors, you can select the best cloud communications platform to empower your company to thrive in today's digital, interconnected world.