Types of business research your company can utilize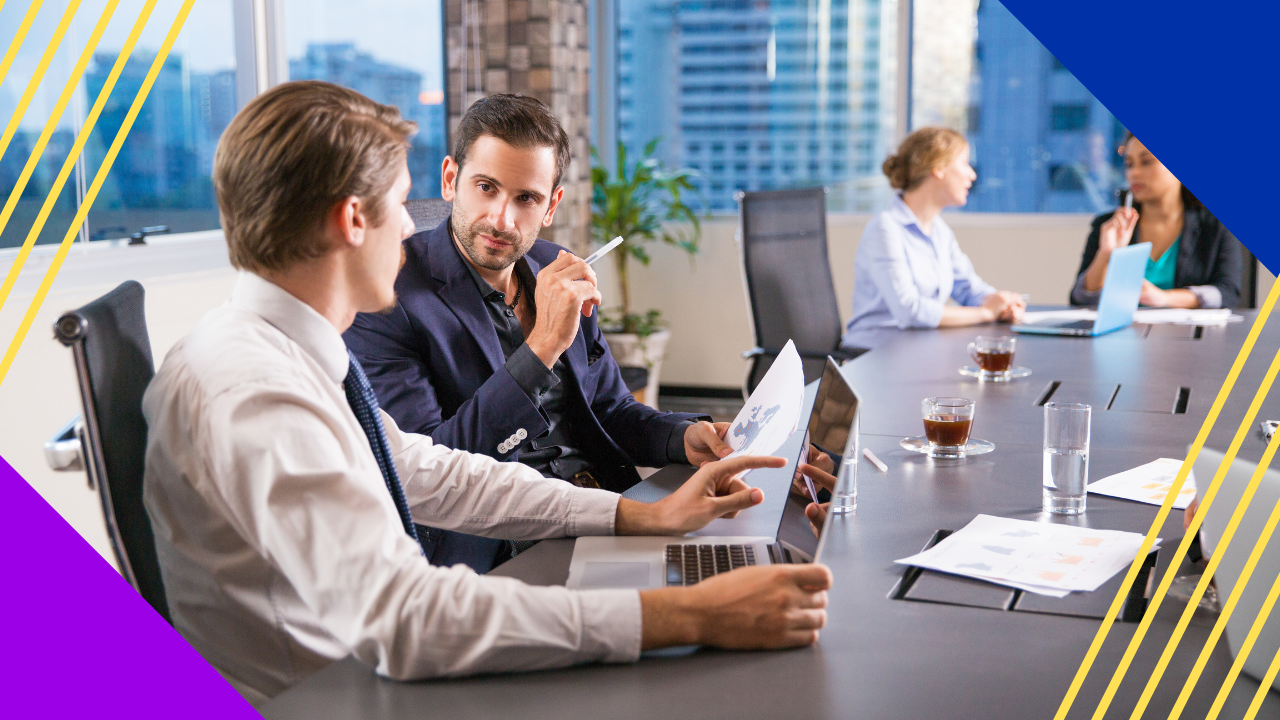 Types of business research your company can utilize
Running a business requires constantly making informed decisions. Business research allows leaders to make wise, informed judgments about where to spend their money for maximum profit. 
Business research is useful for any company, regardless of size or experience. Different types of business research methods can be used to help leaders understand not only the market better but also the company itself.  
What is business research? 
Business research is a systematic process of collecting and analyzing information to make an informed decision, solve a business problem, or guide future action. It can be on any topic that is relevant to the business.
Business research is a valuable tool for any business owner or manager. It's integral to the process of developing new ideas and products, as well as refining existing ones.  
It's important to know that business research does not always have to be done in person. Many companies today rely heavily on information gathered from the web[1] because it's so easy and convenient.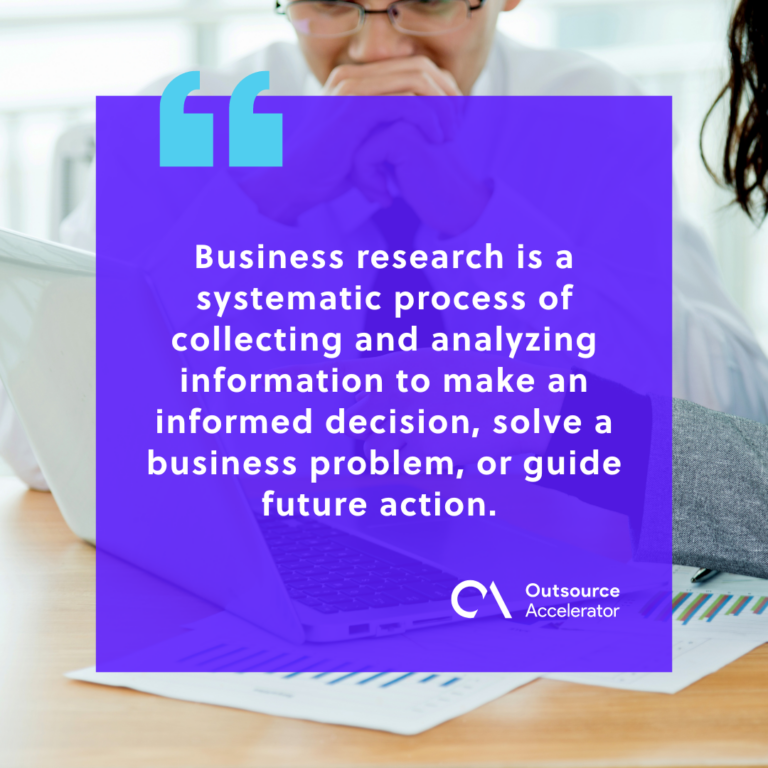 Types of business research 
There are two main types of business research: 
Qualitative business research
Qualitative business research is a method used to investigate people's attitudes, behaviors, or opinions. 
It aims to find out why people do the things they do. The different methods used for qualitative business research include: 
Interviews 
Interviews are one of the most common forms of business research. An interview aims to gather primary information about the industry and gain insight into customer needs and expectations.
A formal interview is a conversation with someone who has firsthand knowledge of the research topic. You might interview customers, prospective employees, or experts in your industry or field.
For example, you interview customers who have purchased your product in the past to learn more about how their experience was. 
You could ask them how they use your product, why they bought it, and what they like most, among other questions related to their experience with your brand or product line.
Ethnographic research
Ethnographic research is a qualitative method used to study people and cultures by observing them in their natural environment. The researcher observes and interacts with people, often asking them questions and observing their behavior.
The goal is to understand the culture, values, and beliefs of the group being studied. You can conduct ethnographic business research by sending researchers into the field or using observational methods such as photography or videography.
Ethnographic business research has many applications,[2] including marketing and advertising, customer service, and design. 
For example, you might use it to determine what motivates customers to purchase a product or service, what they like about it, or how they use it in their daily lives.
Case study
A case study is an in-depth investigation into an individual or small group. This business research aims to provide an understanding of a broader issue or problem by studying a particular example in depth. 
Case studies can be observational or experimental. Observational studies simply observe while the subject uses a product or a service. Experimental studies, on the other hand, include some intervention that affects the subject.  
Quantitative business research
Quantitative research generally refers to the study of measurable data to discern patterns and draw conclusions. 
Quantitative business research methods are as follows:
Surveys
Surveys are one of the most common types of business research. They are a great way to gather information on customers, employees, and other stakeholders. This method can be conducted in person or online, typically using a questionnaire to collect data.
A survey can be used to learn more about your target market and their buying habits. Surveys are also an effective way to gather customer feedback on your products and services. 
You can use this feedback for business research to improve your product offering and meet customer expectations.
Experimental research
This business research aims to test a theory by manipulating one or more variables and observing how this affects others. 
For example, you could see if increasing the price of your product results in decline in sales volume. You would then set up an experiment in which you manipulate the price and observe any changes in sales volume.
Experiments are the most precise type of business research, but they can be costly and time-consuming. In addition, they may not represent real-world conditions as accurately as other approaches to business research.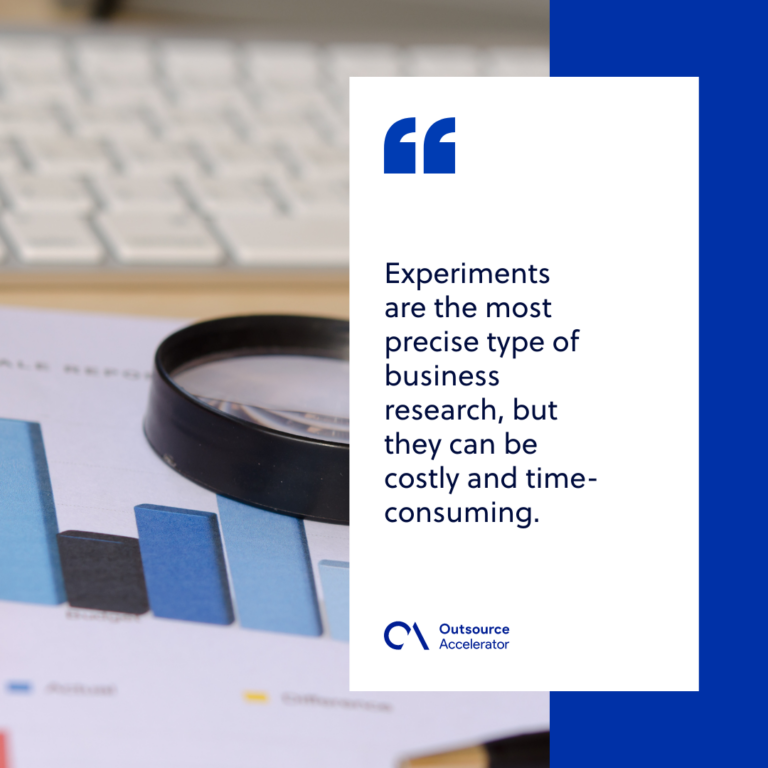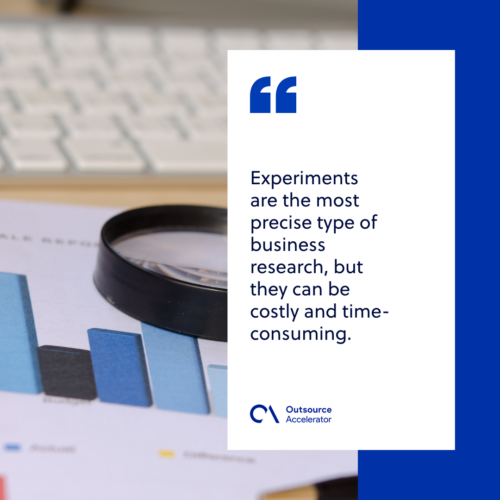 Online and literature research
This business research method involves looking up information from databases and other sources on the internet. The downside is that it takes time to sift through all the results to find relevant information, but it covers an important segment of business research.
Websites are one of the best ways to find information about a business, especially if you're looking for general facts and figures. You can find information about a company's history, location, products, services, and employees on its website.
You can also look up published studies within your industry for more profound business research. Findings from these will give you a much more analytical way to approach your product development. 
When conducting this business research, you need to be especially mindful of which sources are reliable. You can trust academically-recognized papers, well-known news sites, or government agencies.   
References
Information gathered from the web.

Kozinets, R., 2015. Management netnography: axiological and methodological developments in online cultural business research. The Sage handbook of qualitative business and management research methods. London: Sage.