Your overview into business data processing for your company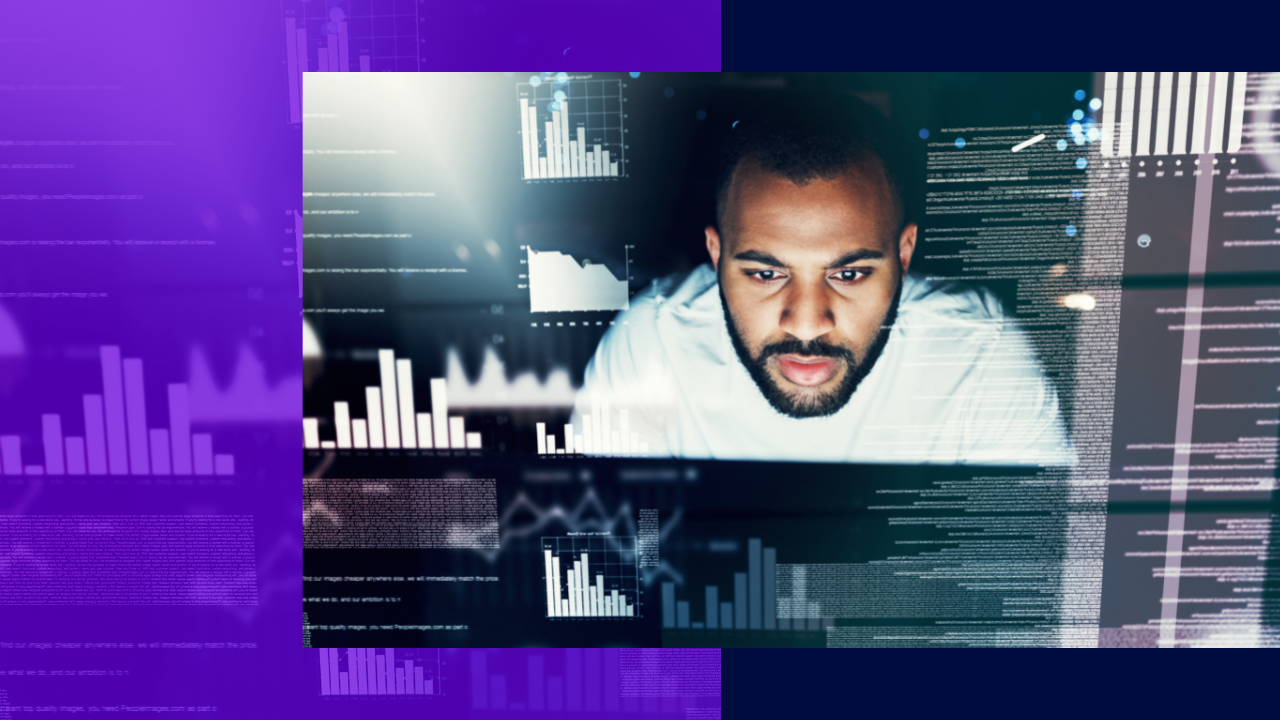 Digital transformation is in, especially in the new normal. Aside from their products and services, companies now compete to improve their customer experience as much as possible. 
Having sufficient data gains them an edge from this increasing competition. They can use their customer information and preferences when it comes to tailoring their offers for their new and existing clients.
Some companies are still hesitant to use business data processing for their advantage since "collecting data" could harm their customers (remember Facebook?). Little did they know that this is crucial for their entire company in general.
It's time to learn more about business data processing with the following article. 
What is business data processing?
Data processing is defined as the process of collecting and translating data into useful information. This is done mostly by data scientists to prevent having negative effects on products, customers, or the company itself. Business data processing, meanwhile, focuses on processing data in accounting or business management.
Some of the examples of business data processing in a company include disclosure, data management, and the use and collection of data.
Output from processed data takes different forms, whether through reports, diagrams, or graphics. These forms make data easier to understand and interpret.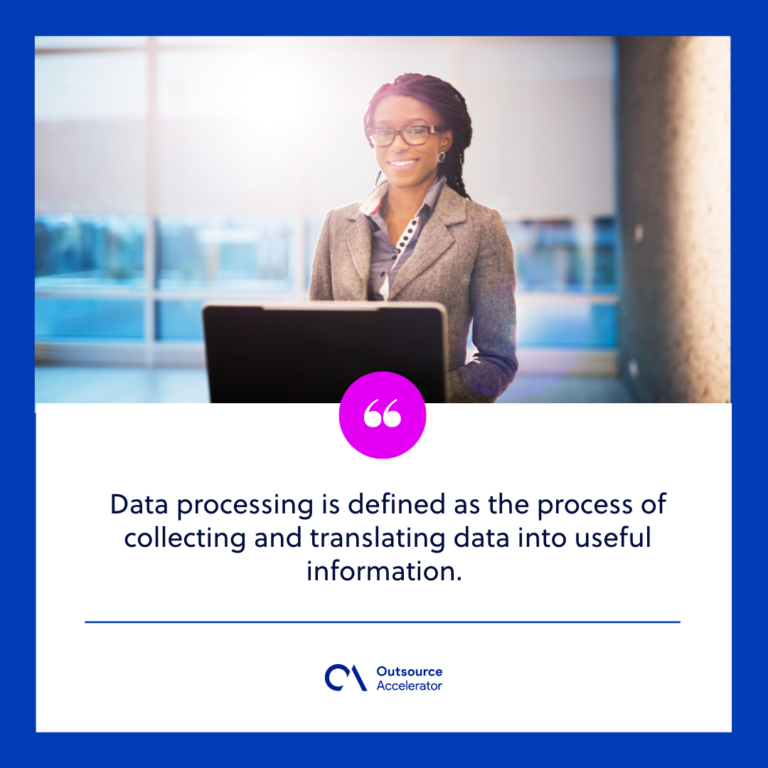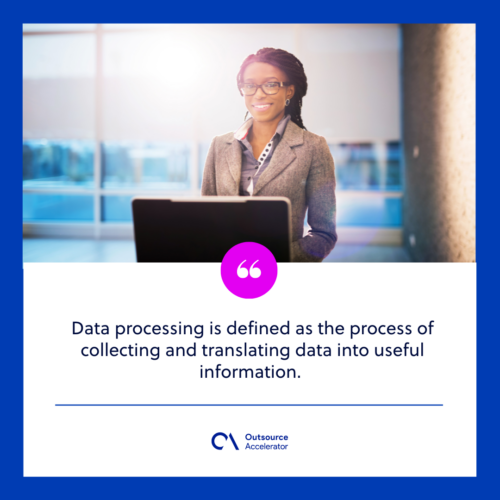 How data processing is used by companies
Data processing is crucial for different aspects of a company. It can be found in lead generation, sales, customer service, and accounting, to name a few.
Additionally, business data processing is widely used for the following purposes.
Reduced costs

. Digitized data processing costs less than maintaining paper documents. Here, companies can save much from getting file cabinets, extra office spaces, and printing costs since everything is stored online.

A better way for storage

. It even makes storage easier and better. It

reduces clutter from paperwork

and increases efficiency in searching for specific information when they need it.

Speed and accuracy

. What's more, digitization of data processing helps companies process information quickly. Errors and invalid data are easier to detect, ensuring better accuracy in gathered information.
For years now, companies around the world have been turning to electronic methods to streamline data processing. 
Since manual processing consumes time and effort, they make use of online tools used by their workers to automate some of their processes and make their work easier.
Business data processing cycle
Business data processing, as in a usual data processing cycle, usually starts with collecting information to storing and archiving them for future use. 
Whether it's data from leads or support tickets, business information undergoes the following cycle.
Input

. This part involves collecting data from several channels and compiling them for the next step.

Processing

. Within this part, data is processed and tweaked according to the parameters and instructions set by the company and their system.

Output

. As mentioned, outputs take the form of reports and graphic charts. This output is then presented through a computer monitor or as a printed copy.

Interpretation and feedback

. Executives and the presenter will now assess and analyze the information and what it could mean for the company. Once interpreted, they will then provide feedback on how they can improve the information and use it better.

Storage

. Finally, the data output is stored physically or digitally for future use.
Several steps in business data processing
Though following the similar cycle above, business data processing is done in the following steps.
Editing
Once data is gathered, the company extracts and edits information relevant to them. It poses the question of what information does a business need for what purpose.
This is most evident with lead generation, with a set of qualifying stages that filter the most suitable leads they can turn into paying customers.
Coding
Known as bucketing and netting, coding arranges the data systematically in a way that can be understood by the system. Here, the gathered information is arranged first depending on different standards such as status and demographics.
Data entry
Here, an employee encodes the data into the system accurately. Data entry can be done by either data entry professionals or by employees qualified to manage specific information.
Bookkeepers, for instance, encode the profits, expenses, and losses of a company from the company's account statements and align each amount with their respective columns.
Validation
After entering and "cleansing" data, the information is checked and validated if it fits the desired quality levels. It could undergo quality assurance checking in case of missed out errors, misspells, or outdated data.
Tabulation
Once validated, the data entry professional once again arranges the data for storage and archiving for future uses. How a company arranges and stores its data might depend on its practice and the data it will store.
For call recordings, for instance, a customer service team archives every call for periodical reports or in case of repeated issues from customers. 
Best practices in business data processing
In business data processing, companies should keep privacy protection and compliance in mind. Data processing determines how they manage customer and company data well, which takes their credibility at hand. 
They can ensure business data processing safety by following these best practices.
Define its purpose and limit the amount of data gathered
Companies should define a purpose in gathering needed information and make sure that their gathered data is used exclusively for this purpose. 
With this, they have to make sure that they strictly gather a specific amount of information only for their defined purpose. The best examples of this are seen in surveys and email signups for newsletters. 
Unless indicated, they are only required to use survey answers and the personal information of respondents for market research.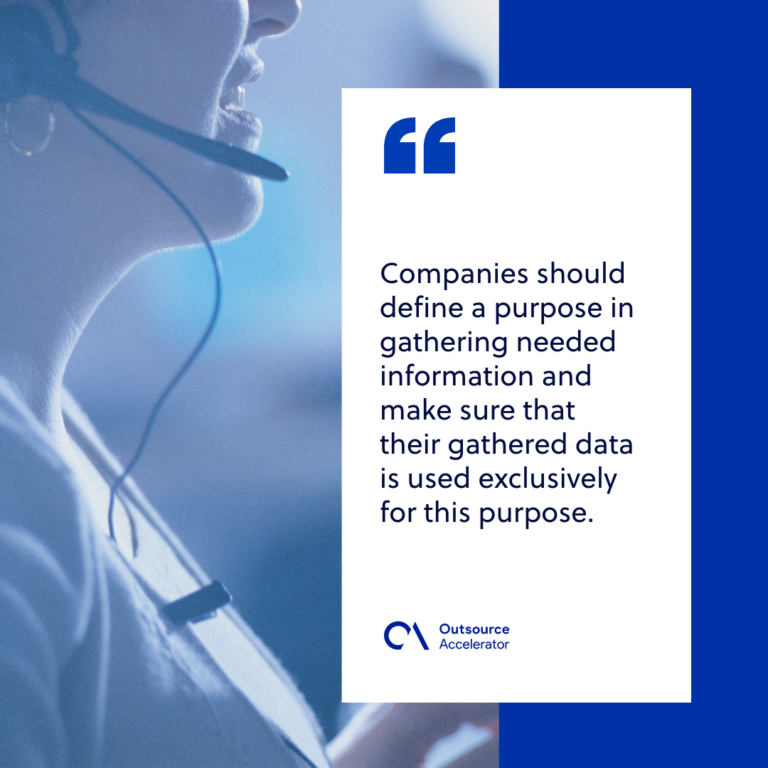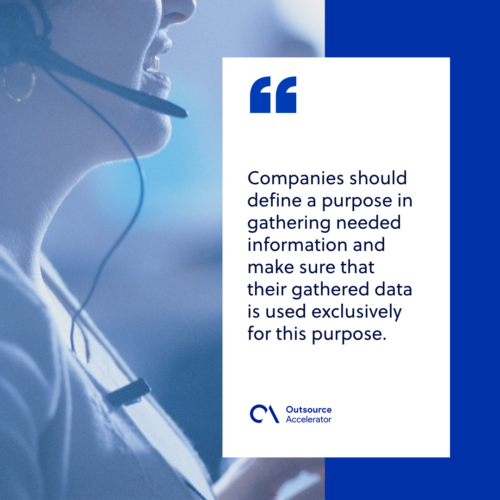 Assure compliance with regulations
If you've seen lead forms that have disclaimers under data protection laws, this is because companies are required to indicate them.
Organizations should ensure compliance with privacy laws in their home countries and in another location where they gathered data. Along with this, they have to stay up to date with any changes in the privacy laws and apply them accordingly.
Consider the transfer of data
Organizations should as well ensure the transfer of data, especially for mergers and outsourced data processing operations. Customers should be aware of any of these changes, whether through email or site announcements. 
Both parties (merged/partnering companies) should assure the legality of their transfers along with data processing.
Make sure the information is secured
Lastly, organizations are required to ensure that their data is safe from threats and attacks, both inside and outside the company.
They have the responsibility to protect their customer and company data from malicious activities such as hacking and scams.