Definition
What Is Quality Assurance?
Quality Assurance (QA) is any structured method to avoid mistakes and errors in services or manufactured products. Quality assurance involves logistical and procedural tasks performed in the quality chain to ensure that the specifications and expectations for a product, service, or operation are followed.
Businesses and organizations use quality assurance to guarantee that the product is designed and delivered with proper procedures. QA is vital for manufacturers and companies to avoid problems when supplying products or services to the customer. It also provides oversight of the quality of raw materials, assemblies, products and components, manufacturing and maintenance facilities, processing and testing procedures.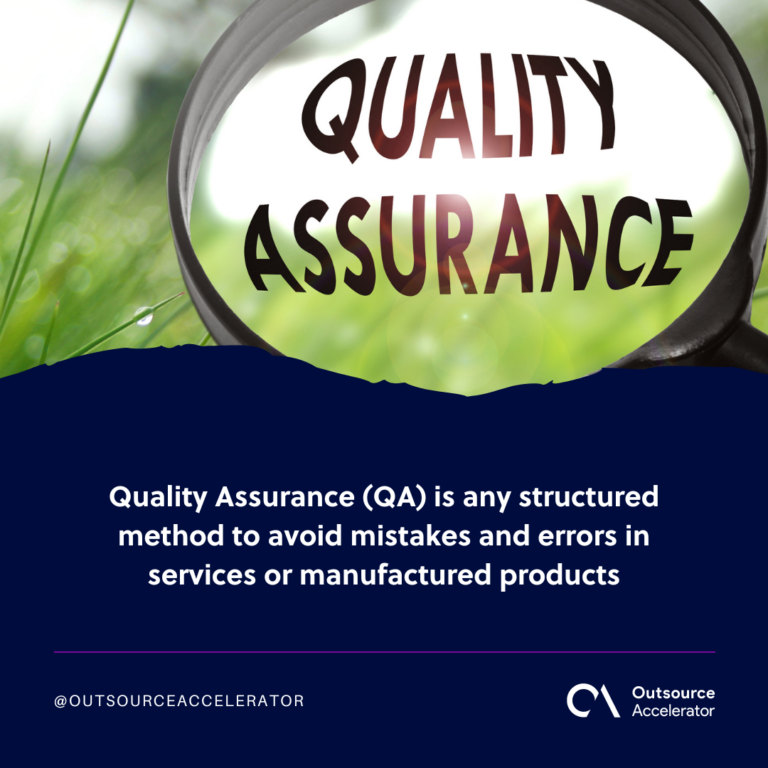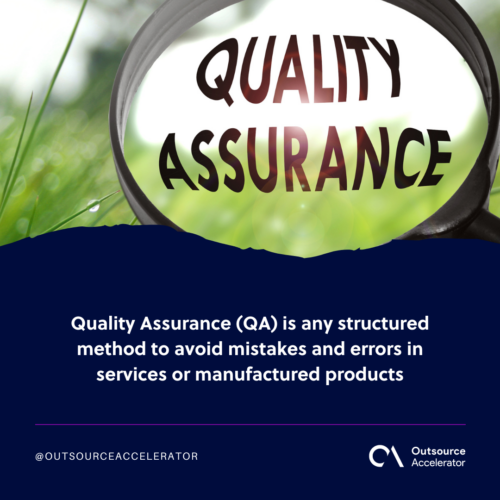 Importance of Quality Assurance
Quality is an essential factor to consider in any product and service. That is why manufacturers and service providers are continually looking to improve their products or service quality. The primary purpose of a QA strategy is to establish customer trust and the reputation of the organization or company; while at the same time enhancing work processes and performance and allows the company to compete favorably with others. 
QA needs a large commitment in people and systems. Doing quality assurance can be time-consuming that may influence the arrival of products. With a few exceptions, the downside of QA is more a prerequisite for a necessary step to be taken to ship a quality product. Without quality assurance, there will be none to guarantee the legitimacy of the qualifications