Benefits to travel agencies when they outsource content marketing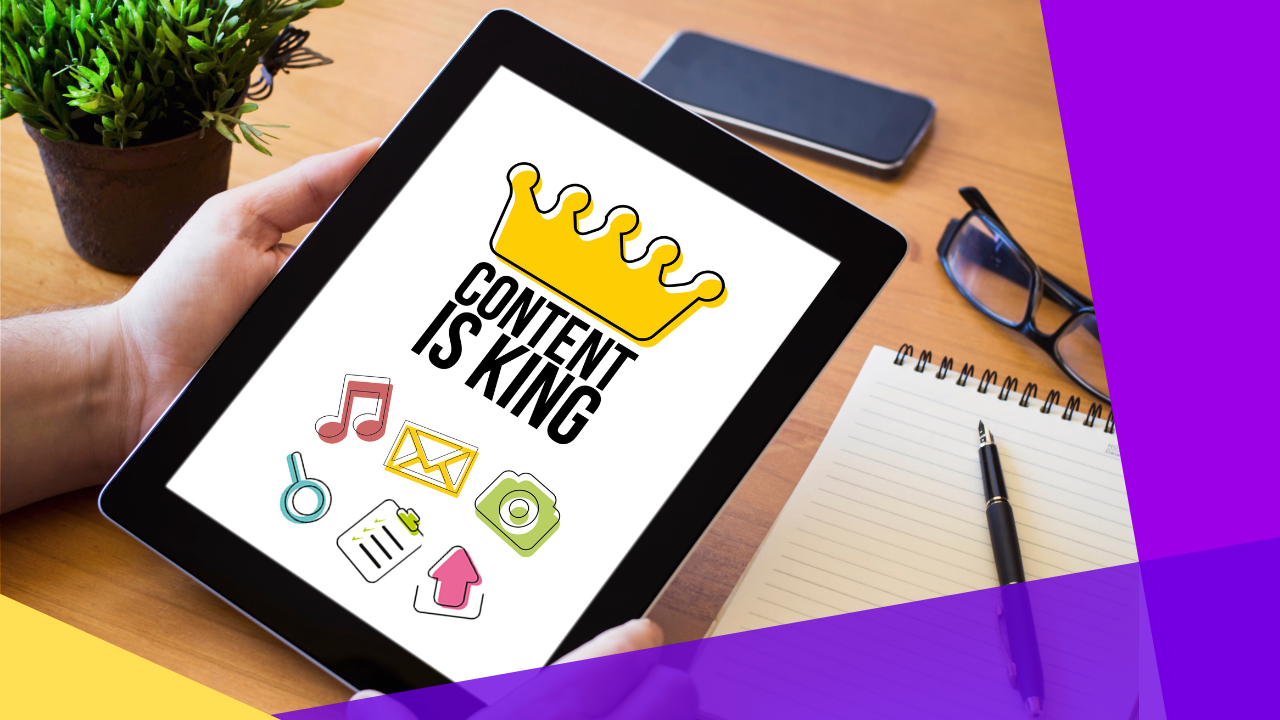 Why should travel agencies opt for content outsourcing
Brands and even small and startup businesses have been utilizing digital marketing strategies to widen their market reach. And in the realm of the travel and tourism industry, one of the sales drivers is content marketing.
Compelling content – that is, experiential and engaging, is what boosts one's motivation to travel.
However, this particular strategy requires time and skillset that you or your staff may not have.
When you want to ride on the bandwagon of an online presence that will drive revenue to your business, here comes the solution: outsource content marketing.
But first, let me emphasize the proven benefits of benefits digital marketing to small businesses, including travel agencies.
Benefits of digital marketing for small businesses
Small businesses like travel agencies must adapt to digital times when selling their services to gain customers effectively.
Nowadays, the most relevant way to market a small firm's offerings is by employing computer-based techniques or digital marketing. You will understand that this advertising involves using electronic devices and the Internet to sell a specific product or service.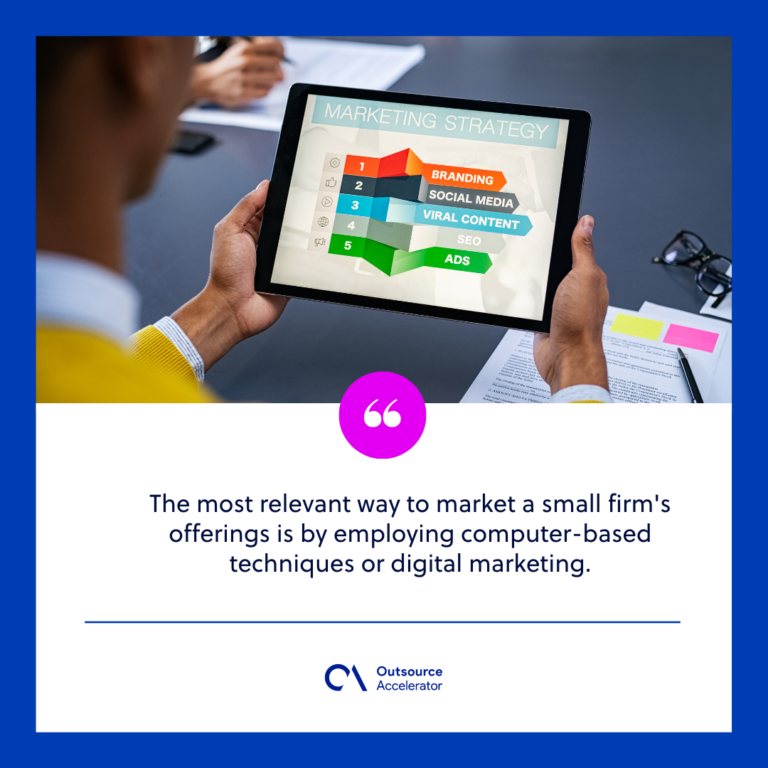 Small businesses today usually employ digital channels. Among them are social media networks such as Facebook, search engines like Google, websites, and e-mail to reach out and try to obtain customers.
As you can see, digital marketing is certainly beneficial for today's small enterprises because of the following:
A) Improved online presence
In today's digital world, people are technologically savvy. As consumers, they are usually online, continually looking for the best deals when it comes to a particular product or service they like.
Small enterprises can indeed survive or exist better if they outsource content marketing, which is one of the most effective digital marketing strategies, especially for the travel industry.
By having an official website, travel agencies will enable their possible customers to learn more about their tour packages, travel assistance services, etc. Through content marketing, one can write interesting facts about a travel destination (usually included in the tour packages), travel tips and must-do's, and other compelling information about travel and tourism in general to promote their services.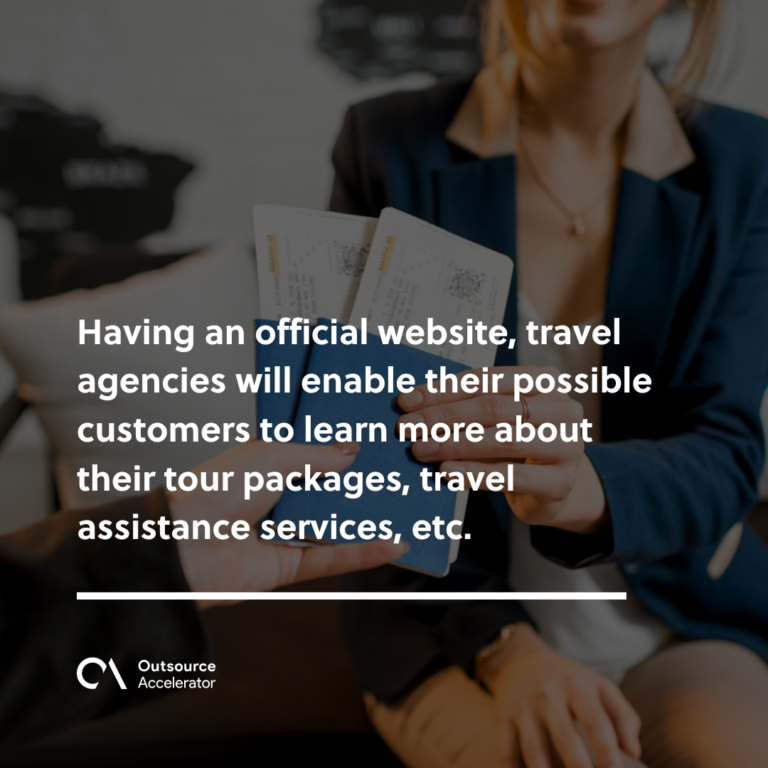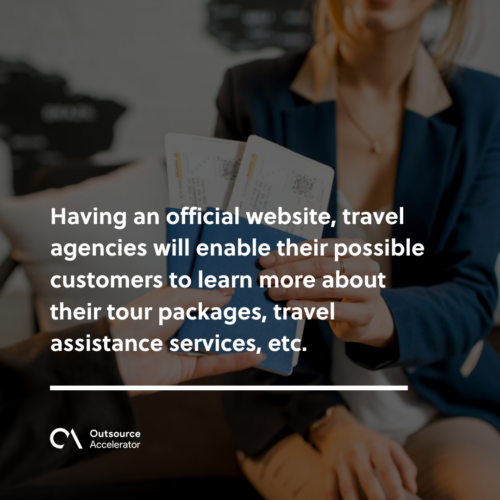 Moreover, by having a Facebook, Instagram, or Twitter account, firms that engage in digital marketing for small businesses enable themselves to be easily found on search engines like Google and, hence, could lead to getting potential clients. It is best to include your updated contact information so potential customers can easily reach you and inquire.
B) More communication channels
Digitally marketing or advertising the products or services of a small business online enables customers to reach the establishment through different means – say, via e-mail or by sending a private message in their social media accounts.
Social media accounts of small businesses serve as effective platforms allowing possible customers to learn more about their products and services, raise concerns, and interact with other customers.
Moreover, these consumers can read reviews and feedback from people who have tried the product or service. After that, they can decide if they want to see it for themselves.
C) 24/7 marketing
The Internet can facilitate digital marketing for small businesses 365 days a year, 24 hours a day, and 7 days a week.
In short, these small ventures can expect the non-stop promotion of their offerings through the use of online platforms.
Travel agencies can leverage this feature which permits them to reach out to customers who are based overseas. This allows them to cater to customers who want to visit the agency's home country, despite having differences in time zones.
D) Scalable solutions
Scalability is one of the strong points of resorting to outsourcing. Especially for startup travel agencies, it is beneficial to outsource its digital marketing to gain momentum in traversing a wide market as the internet.
Outsourced digital marketers are trained specialists, hence you can benefit from utilizing only proven and efficient methods that yield the results you need. They are equipped with the knowledge of how to best sell their clients' products and services because they fully understand them and their competitors.
As your business goes along, one can scale up or down, depending on its situation minus the wasted resources.
Why should travel agencies opt for content outsourcing?
Outsourcing marketing for small businesses can tremendously help in the growth of an enterprise. As mentioned, content marketing is one of the most effective means to drive leads and customers for travel agencies.
Effective content marketing requires special skill sets, which may constitute not just knowledge but also experience, which many startup businesses may not have yet.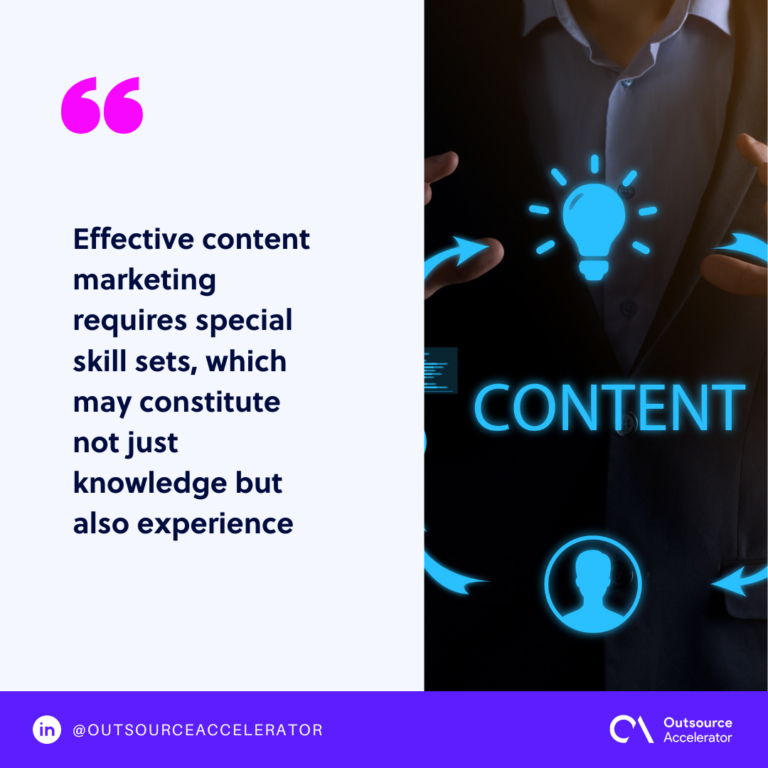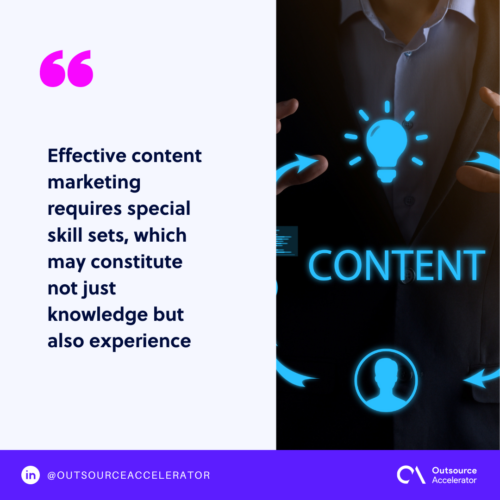 For travel agencies, a compelling content may need a professional approach in order to reach its target audience. In addition, it requires dedicated time in order to come up with a strategy that can continuously adapt to changing customer preferences and travel and tourism trends.
When it comes to content writing, here are the reasons why you should consider outsourcing it:
1) Achieve SEO better by working with expert professionals
Content outsourcing service providers, especially those who specialize in digital marketing for small businesses, employ professionals who are trained experts.
Small businesses which outsource SEO can expect highly skilled people who will be working to make their website become more visible online and on major search engines. The client firm can, hence, reach its target audience fast and will likely get customers in a short period.
2) Access to a writers' pool who are knowledgeable on different niche
It is highly recommended for a travel agency to outsource content marketing to target a wide market and offer varied packages to suit every kind of traveler.
Most content writing agencies specializing in digital marketing for small businesses usually employ copywriters that are trained to write marketing or advertisements for different kinds of customers – from their age brackets to their travel preferences.
This is why outsourcing marketing aspects of a small business, especially with travel agencies, is very much suggested.
3) Work with experienced content creators
Owners of travel agencies who are convinced that to outsource content marketing would boost their business are making the right decision.
Small business owners and the company specializing in digital marketing for small businesses are expected to understand each other's mission and vision well.
With the objectives of their collaboration lucidly laid out, optimal results for the client are within reach.
Benefits of content outsourcing to travel agencies
Instead of performing advertising in-house, travel agencies which engage in outsourcing marketing for small business can more effectively attract the attention of possible customers.
Content outsourcing service providers are specialized companies designed to perform particular tasks that their clients require.
Availing the services of these establishments usually lead to the following advantages for the client firms:
a) Value-adding information to customers
Travel agencies that outsource content marketing can better attract possible customers or leads.
Writers from content outsourcing firms study and familiarize themselves thoroughly with the potential customers of the client travel agency.
When their content is already uploaded to their client's website, people who read their engaging and well-written marketing information will feel enticed to try out the service of the travel firm.
Also, a well-informed traveler usually enjoys his trips better than their non-informed counterparts. By providing high-value information, you can equip your customers with must-try's in a particular destination, making any trip more satisfying and memorable.
b) Shareable content via social media platforms to boost online presence
Service providers of digital marketing for small businesses usually employ a talented pool of professional writers capable of producing engaging content, capable of compelling customers to share it and even turn them viral.
This positive aspect of outsourcing marketing for small businesses will help boost a travel firm's presence on the Internet, making them more known to a significant number of potential customers.
c) Outsource SEO methods
When companies outsource SEO methods, digital marketing service providers who specialize in SEO optimization can help their website become more visible in leading search engines like Google.
The contemporary travel sector is undoubtedly a cutthroat industry, and the only way for a small business to survive is to full-blast its advertising efforts online.
Travel companies which outsource SEO content will not regret their decision. One can expect shareable information in social media, but also a content that search engines like Google recognize and trust. Deciding to outsource content marketing will undoubtedly help in this endeavor.
Professional content writers and digital marketers let people know more about a small or fledgling enterprise, helping the latter win customers.
Aside from content writers, travel agencies can also directly outsource travel agents from outsourcing firms like StaffWiz.