Dissecting the average salary in Vietnam's BPO sector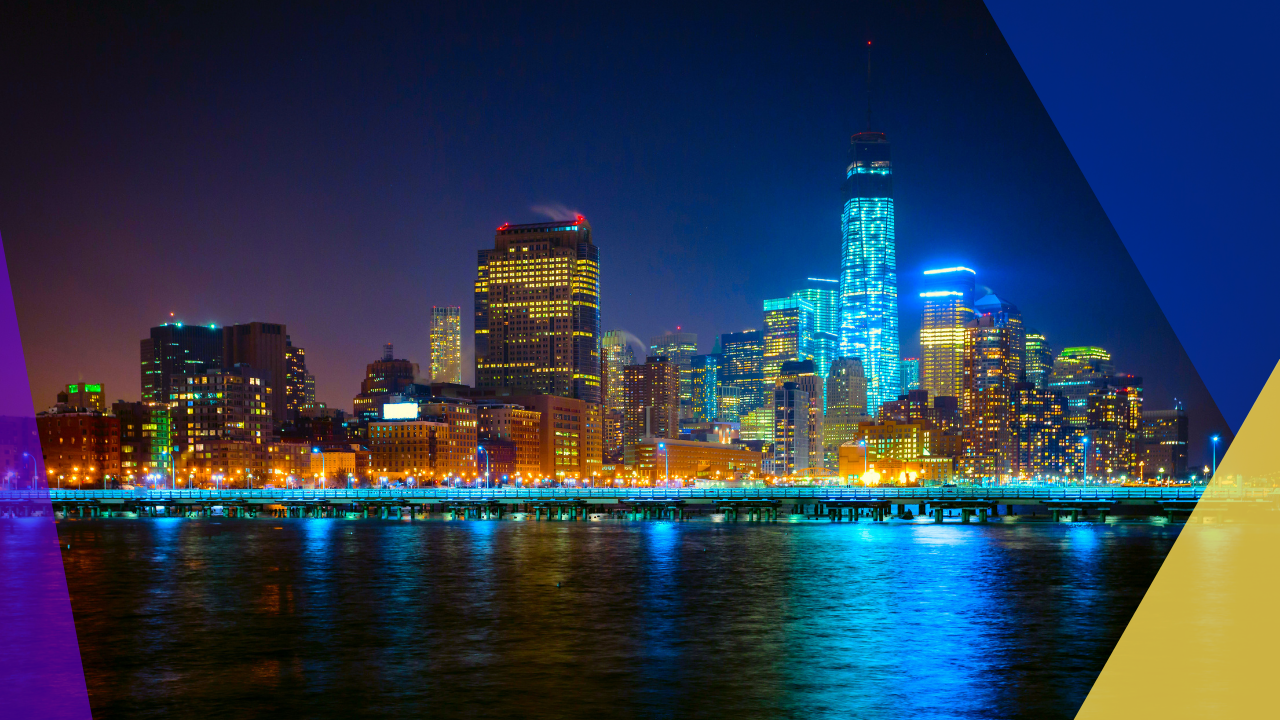 The business process outsourcing (BPO) industry remains among the fastest-growing sectors globally, and multinational companies usually opt to offshore to Asian countries.
Offshoring to developing countries allows foreign organizations, especially western companies to save massively on their overhead costs. More so, they can tap into the seasoned global workforce to fill in talent gaps.  
As the BPO industry continues to flourish all over the world, many countries have also been emerging as outsourcing hotspots. Vietnam, for one, has now become among the top outsourcing destinations globally. 
In this article, we'll give you the low down on the earnings of the working population in Vietnam in the BPO sector. We'll also touch on the average salary in Vietnam according to workers' experience, profession, and work type.  
Vietnam's budding BPO industry 
Before, the Philippines and India were the two renowned outsourcing hotspots in Asia. With the continuous uprise of technological advancements, many countries across Asia have also been emerging in this field. 
Vietnam is rapidly rising in the global IT outsourcing market as it is becoming a preferred offshoring destination for software development. 
Offshoring software development to the country lets foreign countries leverage a rich source of young IT professionals. Vietnam's IT labor force is considered the most economical compared to IT outsourcing providers in other countries. 
Although software developers' average salary in Vietnam has the lowest cost globally, no one can deny the fact that they produce the highest quality software. And this is mainly what attracts multinational companies to offshore such services in the country. 
Other sought-after services that can be outsourced to Vietnam include HR, accounting, and recruitment. 
Generally speaking, what makes Vietnam an ultimate outsourcing location is its highly skilled workforce, full government support, and economic stability.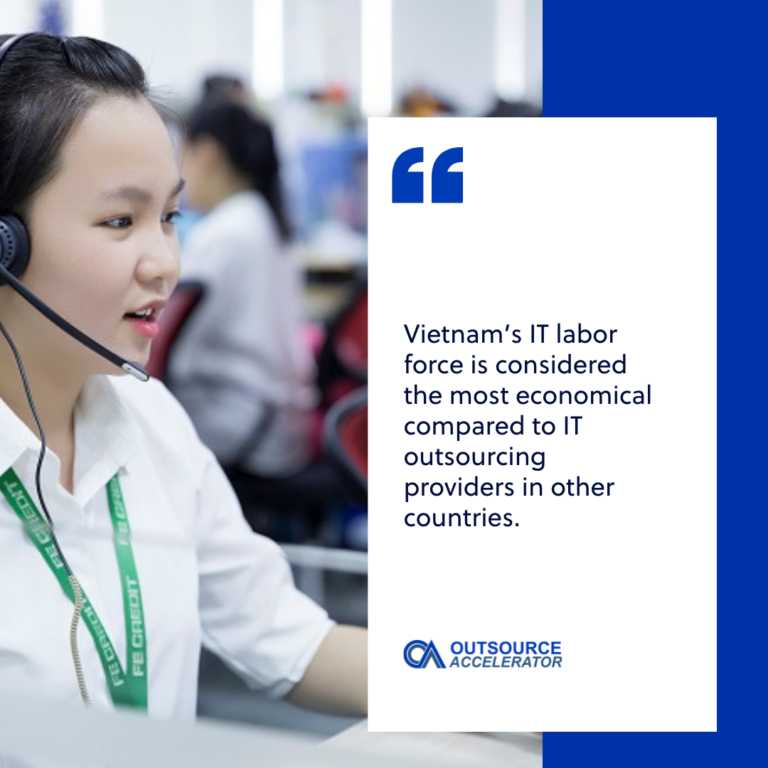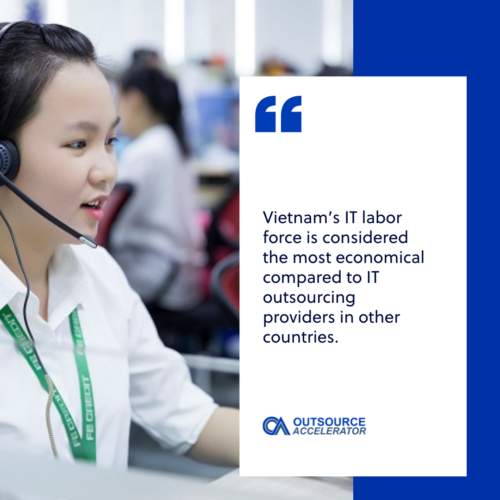 Defining the average salary in Vietnam
As per General Statistics in 2021, overall, the average salary in Vietnam is 6.1 million VND (266.6 USD). 
The 13-month pay is given to the Vietnamese labor force as their annual bonus. They are also given a Tet bonus, which is paid ahead of the Lunar New Year.
Below are other wage figures related to the average salary of Vietnam for different job roles.
Minimum wage
The minimum wage in Vietnam depends from region to region: 
Region I (Ho Chi Minh City and Hanoi): 4,420,000 VND (193 USD) per month 

Region II (rural parts of Ho Chi Minh and Hanoi, Da Nang, Haiphong, and Can Tho): 3,920,000 VND (171 USD) per month. 

Region III (Bac Ninh, Bac Giang, Vinh Phuc, Hai Duong): 3,430,000 VND (150 USD) per month

Region IV (remaining parts): 3,070,000 VND ($134 USD) per month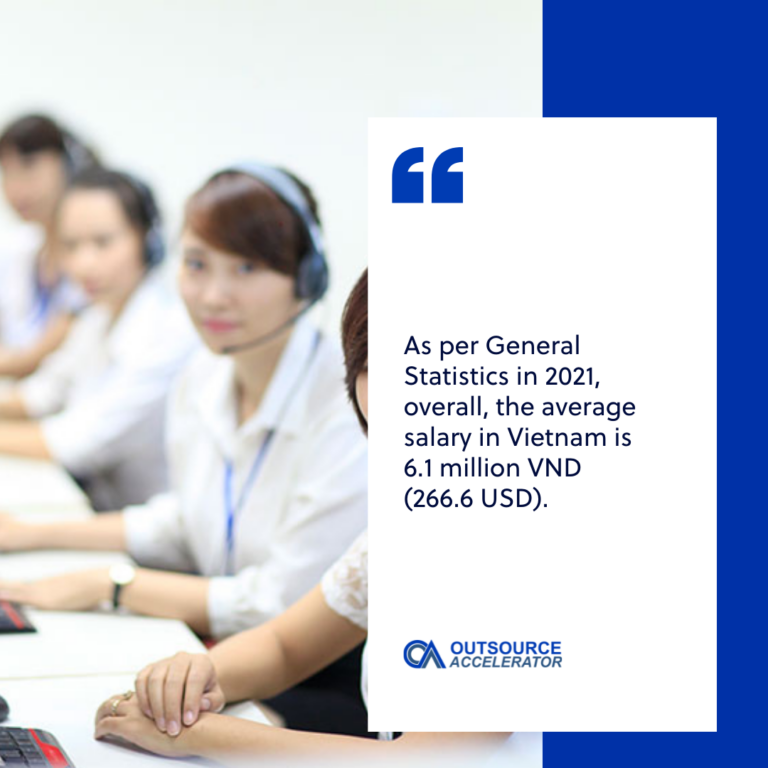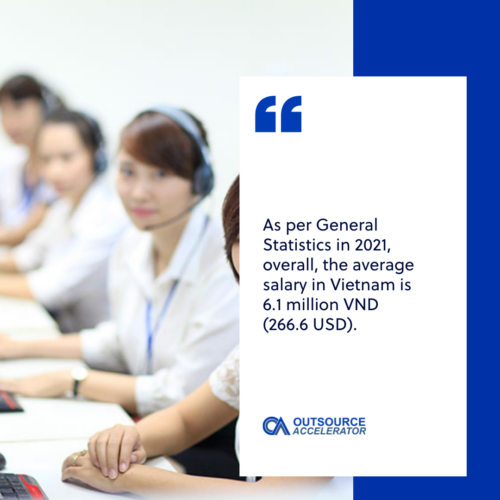 Median salary
The median salary refers to the salary in Vietnam where half of the entire population earns more than and the other half less than a specified amount. 
The median salary in the Vietnamese workforce is 16,200,000 VND (708 USD) per month. 
Salary range
As for the salary range, the minimum average salary in Vietnam is 3,070,000 VND (134 USD) each month. Meanwhile, the highest average salary is 76,900,000 VND (3,361 USD) each month. 
Vietnam's low-paying jobs are in the accounting, administrative, and customer service fields. The highest salaries, on the other hand, are in the IT, marketing, banking, civil engineering, and financial service sectors.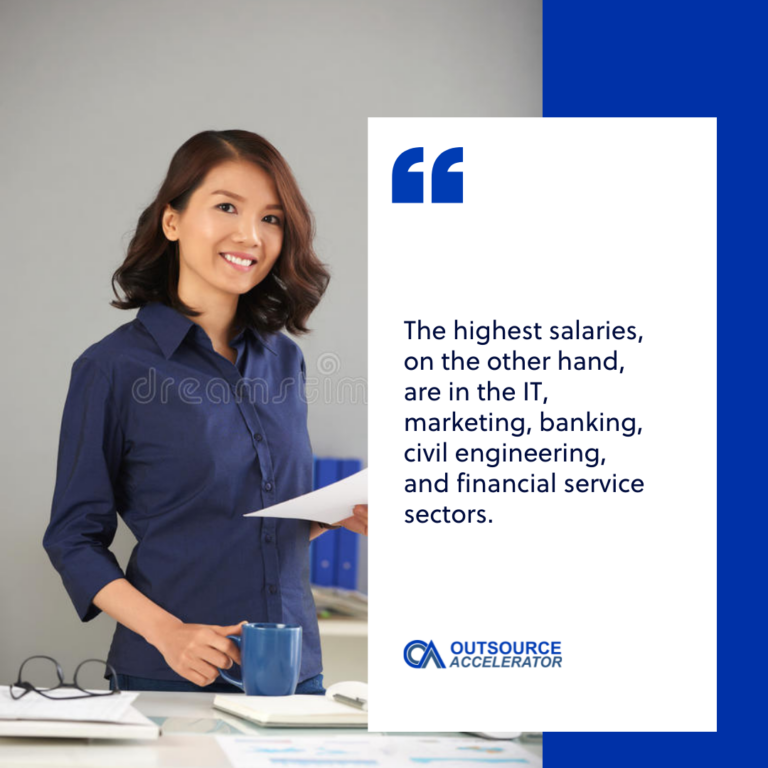 Vietnam's average salary comparisons
Here, we have the average salary in Vietnam according to the following: 
Experience 
Typically, employees with longer industry experience receive higher annual salaries. However, in Vietnam, workers with more than 20 years of experience have a lower average annual salary compared to the ones with 16-20 years of experience, according to the Average Salary Survey.  
Employees with 16-20 years experience commonly earn 767,088,000 VND (33,535 USD) annually. On the other hand, those with over 20 years of experience only earn 639,240,000 VND ($27,946 USD) annually.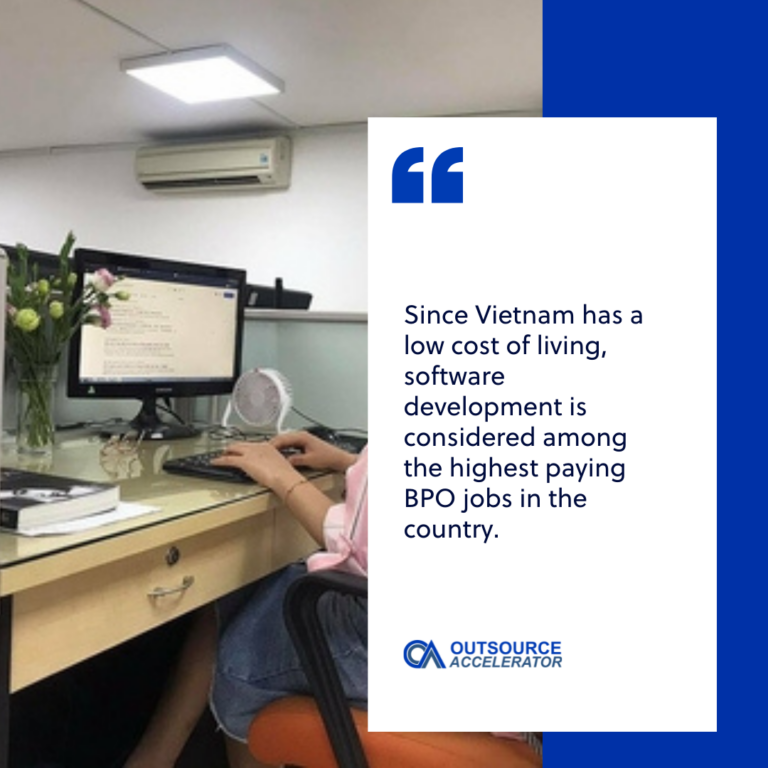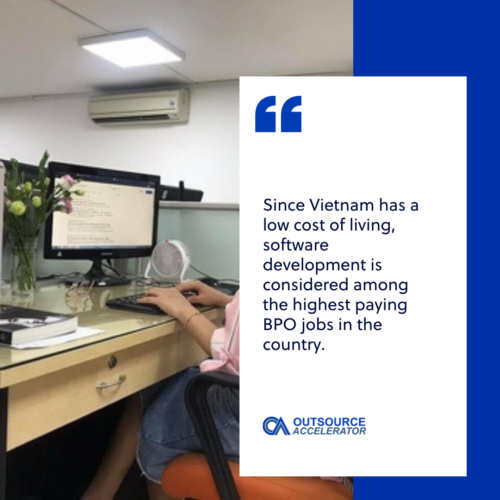 Profession
Since Vietnam has a low cost of living, software development is considered among the highest paying BPO jobs in the country. The average annual salary in Vietnam for software developers is 319,600,000 VND (13,980 USD).
As for the country's call center industry, the average salary of a call center representative in Vietnam ranges from 138,500,000 to 217,450,000 VND (6,050 – 9,500 USD).
Below is the annual average salary in Vietnam for other leading professions: 
| | |
| --- | --- |
| Job Title | Average Annual Salary |
| HR Manager | 523,705,126 VND |
| JavaScript Developer | 516,559,063 VND |
| Project Manager | 482,558,759 VND |
| UX Designer  | 434,145,081 VND |
| Graphic Designer  | 308,767,751 VND |
Source: Salary Expert
Work type
The average salary in Vietnam for different types of employment are as follows: 
| | |
| --- | --- |
| Work Type | Average Annual Salary |
| Self-employed worker | 436,557,192 VND |
| Full time worker | 416,297,664 VND |
| Contractual worker | 327,693,847 VND |
| Part-time worker  | 171,481,615 VND |
Source: Average Salary Survey
As the table reveals, self-employed workers earn more than full-time employees. This is because the Vietnamese government provides incentives for entrepreneurs by giving them lower tax rates.