What you need to know about automated routing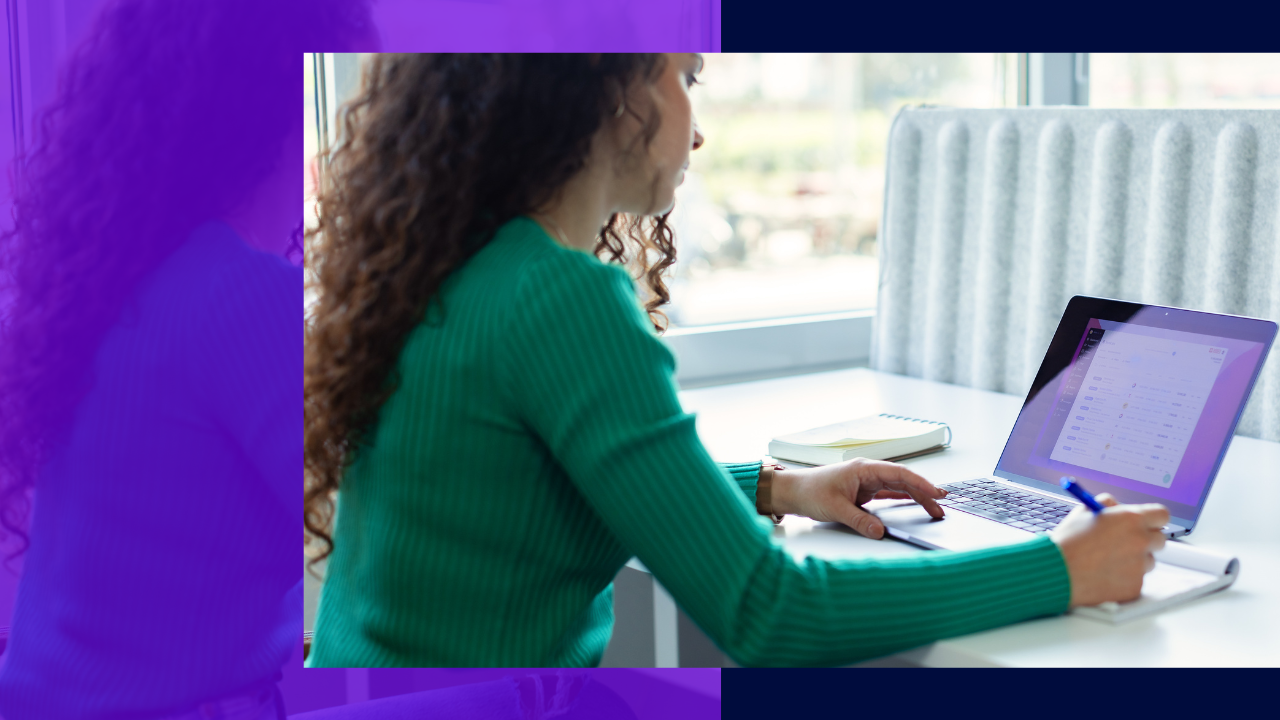 Exceptional customer service is always a combination of tools, staffing, and the drive to give an efficient service to clients.
However, sometimes, you might think something is missing in your operations, especially when your processes are slowing down. An automated process is the key to improving this. 
Generative AI is slowly adapting to global businesses and is expected to improve operations further. According to McKinsey, most of the activities that cover up to 30% of productivity in the US can be automated by 2030.
Automated routing is a promising part of this advancement, solving customer problems more efficiently.
This article tells you what you need to know about automated routing.
What is automated routing?
Automated routing is the process of assigning tasks, projects, or requests to the right personnel, department, or system. It's a technology-enabled approach replacing manual routing that relies on individuals or manual intervention.
Automated routing automates assigning tasks to the appropriate person or department based on predetermined rules. This includes factors such as the type of task, time of day, task location, experience level required, and priority level.
Automated routing can be implemented across many business sectors, including customer service, manufacturing, logistics, and healthcare.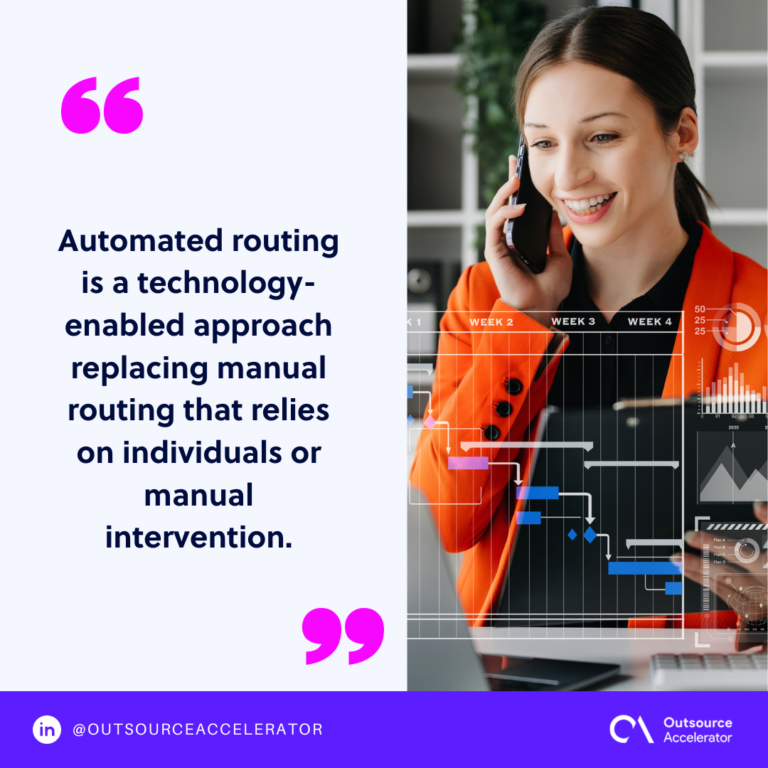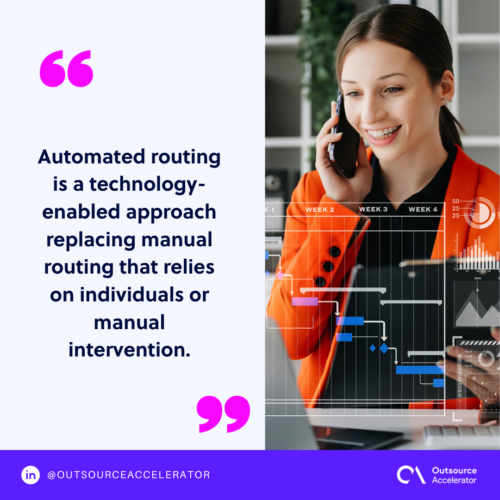 Automated routing vs. Manual routing
The main difference between manual and automated routing is the degree of human intervention required.
Manual routing relies on individuals, such as managers or customer service staff, to direct tasks to the appropriate person or department. It is time-consuming and prone to errors, leading to delays and frustration.
Automated routing, on the other hand, relies on computer systems to accomplish the same task. It can eliminate these errors, reducing delays and improving efficiency.
Benefits of automated routing
There are several advantages to implementing automated routing in your business. These benefits include:
Improved efficiency
Automated routing can help businesses optimize workflows by automating task assignments to the appropriate person or department.
For instance, a company handling customer service can use automated routing to direct customer queries to the right agent based on their expertise, language, and location.
This reduces the time customers wait to speak to an appropriate representative while effectively addressing their concerns.
Enhanced customer experience
Automated routing allows businesses to direct customer inquiries to the right department or agent based on expertise. 
This ensures that the customer speaks to an agent with the necessary skills to address the issue, leading to a more positive customer experience.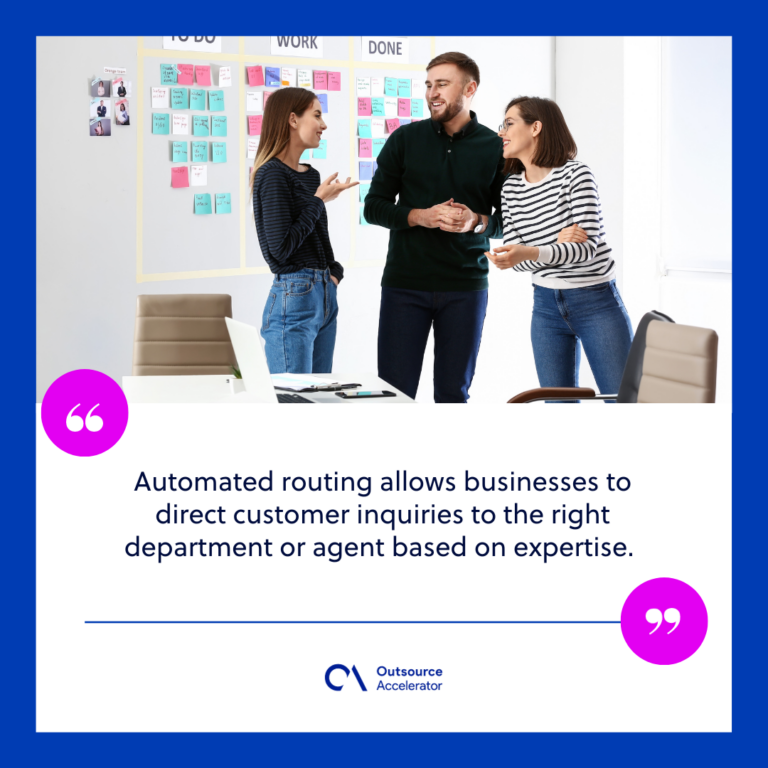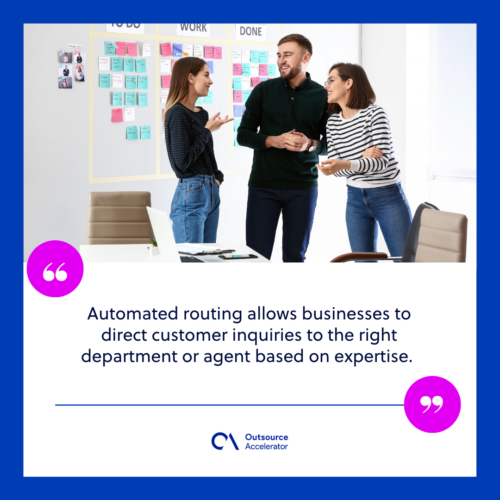 Cost savings
Automated routing can reduce the operational costs of hiring additional employees for task assignments. Teams can redistribute tasks to overseen employees and manage them independently, ensuring equal and fair workload distribution.
Transparency
Automated routing also provides transparency, as the process is rule-based and predictable.
This allows managers to track the routing process of a task, providing status updates to stakeholders, customers, or other agents.

Reduced errors
Automated routing eliminates the errors present in manual routing. This ensures that each task is distributed properly and with better accuracy.
Challenges of automated routing
Despite the several benefits of automated routing, a few challenges remain to be considered before implementation.
High initial setup costs
The initial setup cost of an automated routing system can be high, depending on the complexity of the task at hand. The costs may include hardware, software, third-party integrations, and implementation consulting fees.
Constant maintenance
Automated routing systems are intricate systems that require constant monitoring and maintenance. 
Updates may need to be made to the system over time. New tasks may require new rules, and old rules may need to be obsolete.
Data privacy and security
Routes are based on data, and it's vital to protect data privacy and security. Companies must ensure that privacy and security systems are in place and monitored regularly.
Dependability on technology
Automated routing relies on technology. System crashes, bugs, internet outages, or scheduling conflicts can disrupt the routing process, resulting in work delays.
Lack of flexibility
Automated routing is dependent on predetermined rules and requires structured processes. 
This can limit its flexibility in situations where unique or spontaneous tasks require non-predetermined routing.
When to implement automated routing
Automated routing can be implemented in various business situations. It can help customers connect with the most appropriate agent if your organization requires a high degree of customer support.
If your business processes spreadsheets or other divisions of tasks among personnel, now is the time to improve your ways with automated routing.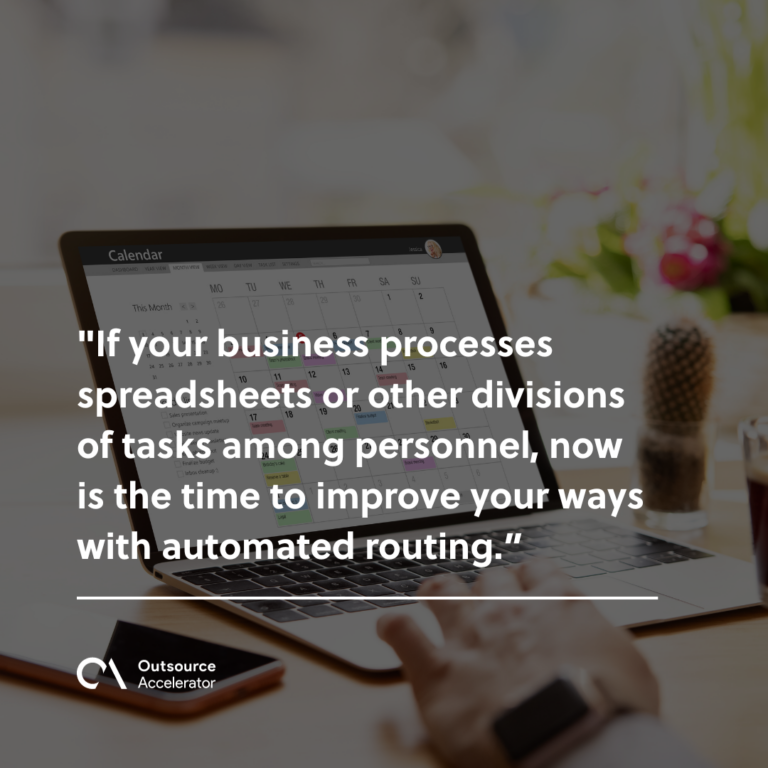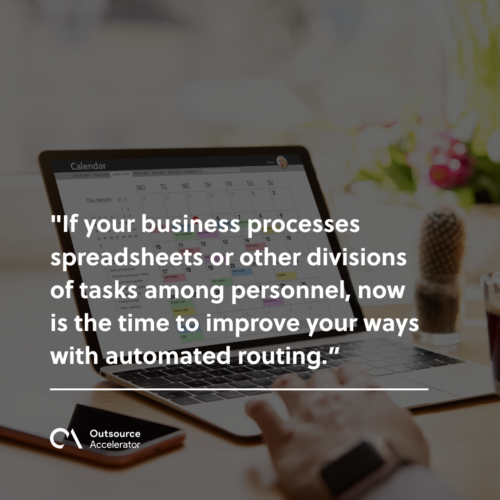 Suppose your organization requires more efficient inventory management, production planning, or logistics management. In that case, automated routing can streamline the process, improving overall efficiency while reducing costs.
It's essential to consider when this method is appropriate for your business's unique needs and situation. When implemented accurately, automated routing can be a valuable tool for businesses looking to give the best service possible.