How an Amazon virtual assistant boosts your online business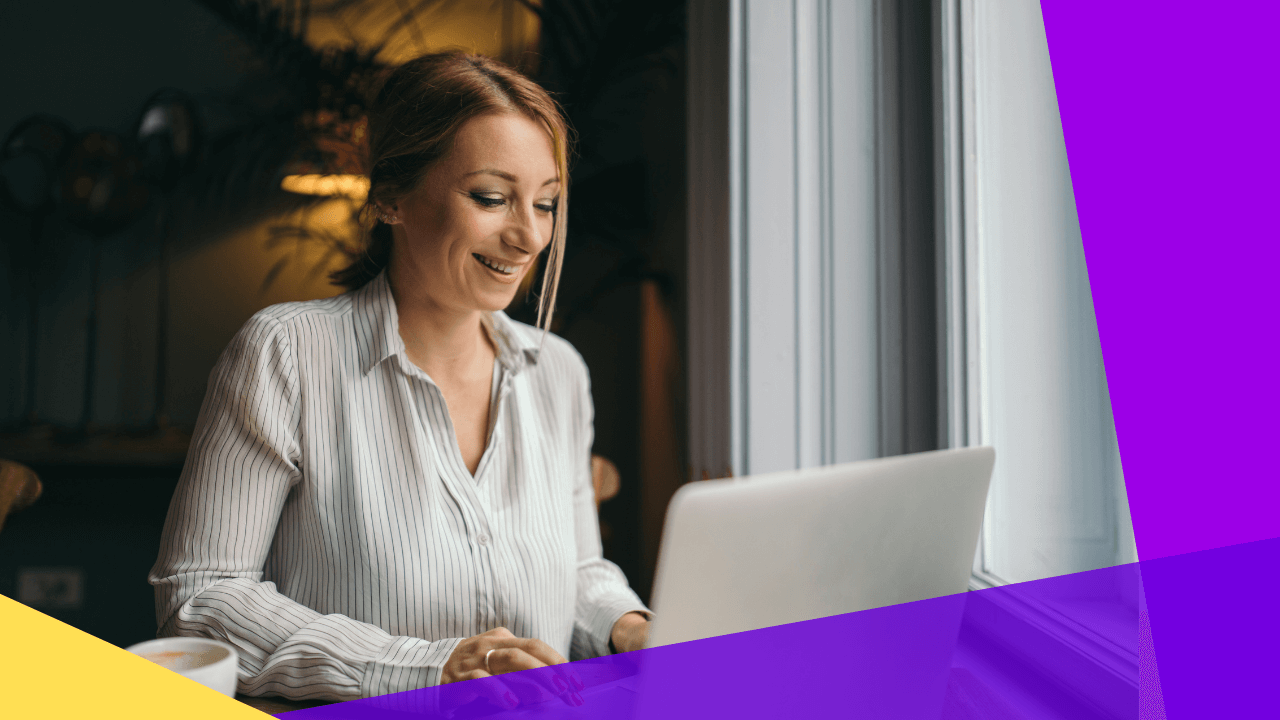 In today's modern world, consumers prefer to shop online as it is more convenient than going to physical stores. That's why your business needs to establish an online presence and make your products and services available on the internet.
The e-commerce space already abounds with online shops, so it can be challenging to compete with other brands. Establishing your business on online marketplaces like Amazon will require you a lot of time and commitment. 
Amazon is the biggest internet retailer in the world. It is also the most trusted online marketplace flocked by entrepreneurs and shoppers. 
For an entrepreneur juggling multiple tasks, growing your Amazon business can be next to impossible. You need an extra set of hands to help you manage your Amazon account while you focus on other essential things. This is where an Amazon virtual assistant becomes a necessity.
Quick overview of an Amazon virtual assistant
An Amazon virtual assistant is a type of remote worker who performs specific tasks related to your Amazon business. They can work either part-time or full-time.
Your Amazon virtual assistant can also help you with roles you lack skills and knowledge of. Further, they can handle monotonous and time-consuming tasks to let you focus on more important matters in managing your online business.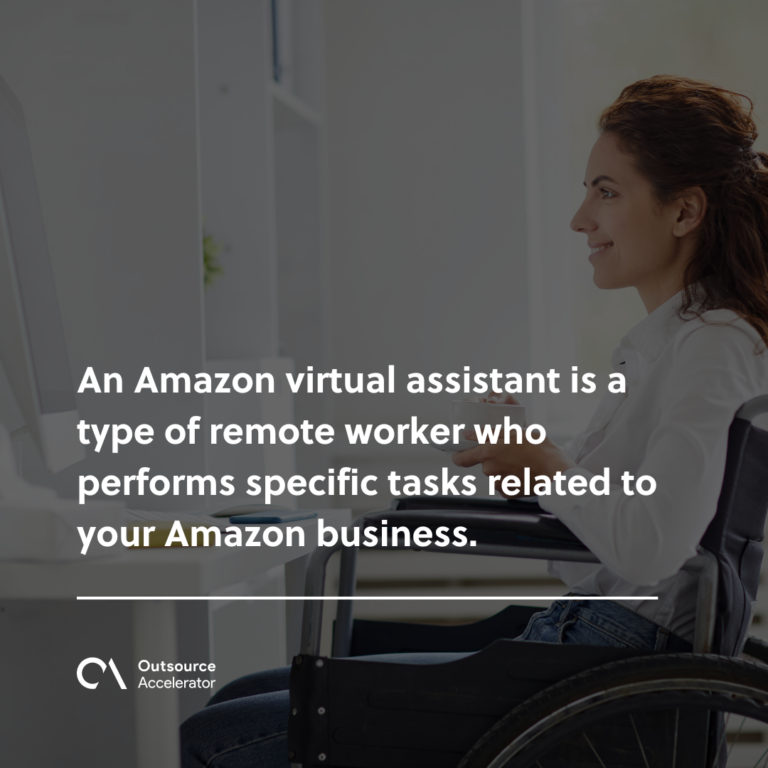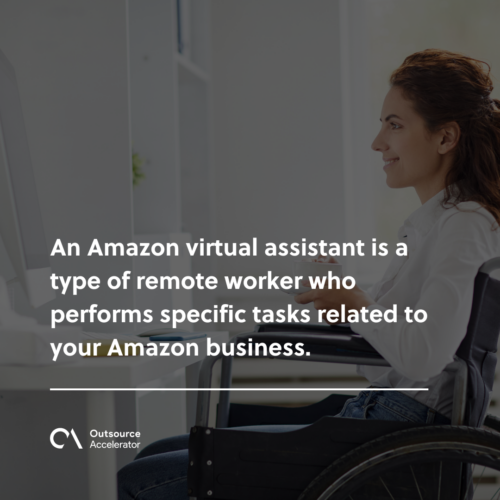 Distinct roles of an Amazon virtual assistant
As an entrepreneur, your time and energy are your greatest resources apart from money. Hiring your own Amazon virtual assistant will significantly help the day-to-day operations of your growing e-commerce business. 
Here we have listed different tasks your Amazon VA can do: 
Customer service
For customer service tasks, your VA can handle responding to your customers through real-time chat, email, or even on reviews. This type of task is performed on Amazon Seller Central. In managing customer service roles, here are some of the tasks your Amazon VA can do:
Creating message templates to be copied and pasted on the message system and be sent to customers.

Matching the reviews to the orders. As for the negative reviews, your VA should send a personal message directly to the customer's email account. 

Replying to your customers' positive reviews manually. At the same time, delete negative feedback from your product listings. 

Manually sending out orders through Seller Central to the customers, according to Amazon's standards.

Confirming, canceling, and refunding customer orders. 
Content writing
Creating unique Amazon listings, blogs, email marketing, or ebooks can help you strengthen your brand. You can hire an Amazon virtual assistant that can also create original content that will showcase the voice of your brand. 
Take note that your customers should be able to relate to the type of content you produce.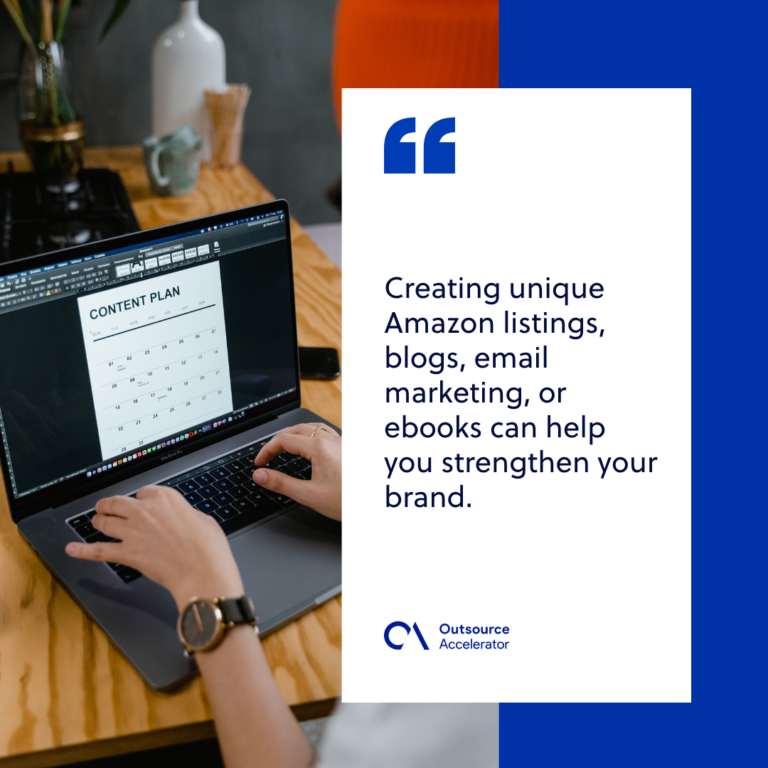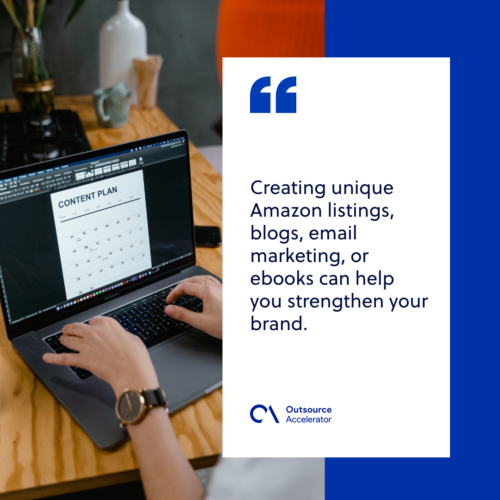 Search engine optimization
Proper search engine optimization (SEO) will greatly help with your search engine traffic. Hiring an Amazon virtual assistant that is an SEO expert will ensure your site's visibility and the quality of your social media posts, product listings, and blogs.  
Sponsored ad optimization
Optimizing your Amazon sponsored ads goes hand in hand with SEO. Make sure that your VA has at least basic knowledge about sponsored ads and keyword research. The tasks involved in this role include setting up and running ad campaigns. 
Product sourcing
You can also assign your Amazon VA to look for specific products to sell on Amazon that you can buy at a wholesale price. It will also be your VA's responsibility to contact different suppliers and negotiate for the best price that will be profitable for your business. 
A good Amazon virtual assistant will also let you secure product samples that you can sell on your Amazon business. These product samples will be the basis of your approval, so you need to work closely with your VA.
Social media management
Your social media presence enables your business to have good visibility away from Amazon. Your social media VA can also manage and update your Facebook, Twitter, or Instagram accounts consistently. This includes engaging with your customers, confirming/adding friends, and uploading photos or videos. 
Fulfillment tasks
As for fulfillment agent tasks, your VA's role is to send products on Amazon, so you won't run out of stocks on your inventory. Other duties involve downloading Amazon barcodes and shipping labels. 
Your Amazon virtual assistant will also be required to track the shipments, check whether the units have been successfully received, and determine how many units are in your FBA. 
Visual design
You can hire an Amazon virtual assistant that is also a graphic designer. Your VA can help you create our logo, header images, featured images, and the like. 
Make sure that you hire a VA with skills in both graphic design and photography to help you establish your brand identity. This role also involves creating infographics and eye-catching image listings.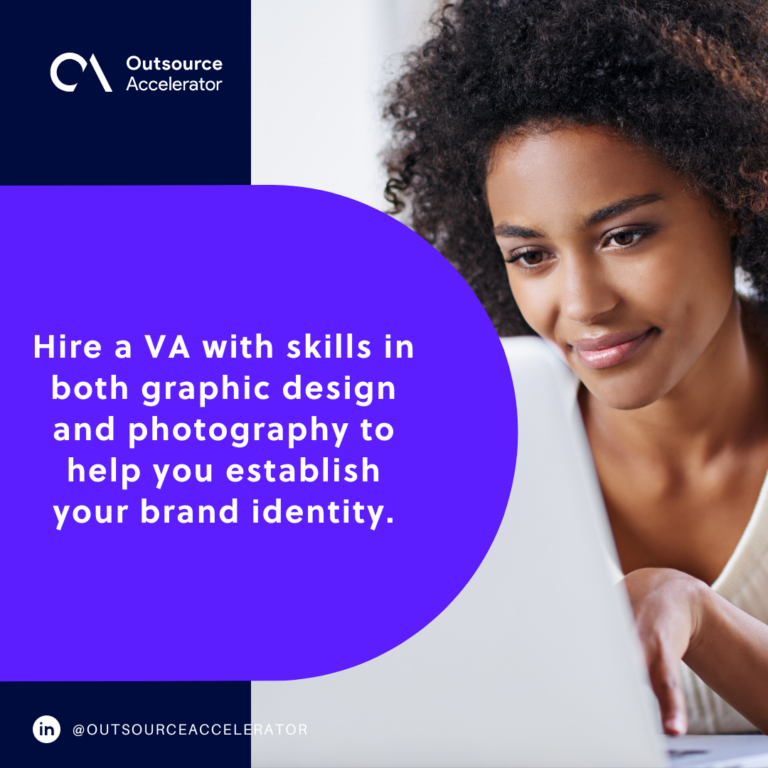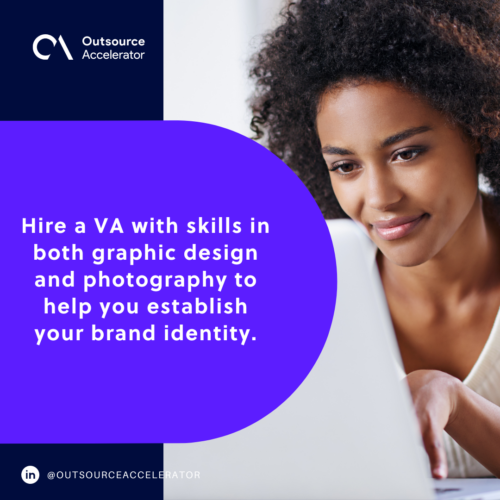 Where to find your Amazon virtual assistant
Do not worry about where to hire an Amazon virtual assistant for your business. You have the option to personally hire or acquire professional help in finding the perfect candidate. 
Below, we have outlined three options where you can find the right candidate: 
Freelance marketplaces
There are many freelance platforms you can utilize in sourcing out and hiring your VA. In reviewing your possible candidates, check if they have the skills and experience you need. Also, check the reviews of their former clients to give you a clearer picture of how they perform their job. 
Examples of these freelance marketplaces are Upwork, Fiverr, Freelancer.com, and Toptal. 
Direct hire
You can also post on job search websites like JobStreet or Indeed. Just like hiring freelancers, you will also be in charge of sorting out candidates, interviewing, hiring, and onboarding.   
Professional recruitment service
Professional recruitment firms and outsourcing companies already have pools of qualified candidates. The good thing about outsourcing agencies is that you can be sure you'll get high-quality and experienced talent. 
Cloudstaff is one example of a remote staffing firm that connects businesses to global talents. CloudStaff helps online businesses boost their profitability through smarter outsourcing. Hire experienced Amazon virtual assistants via Cloudstaff who can execute the tasks we have discussed above effectively.
Another advantage of recruitment firms is that you can request to change your VA anytime, especially if you need someone to handle more complex tasks as your business grows. 
Managing your remote Amazon virtual assistant
Of course, the work does not just stop as soon as you hire the right Amazon virtual assistant for your online business. Besides proper management, you also have to build a good working relationship with your virtual employee. 
Below, we have tips for you to consider in managing your virtual assistant: 
Proper training
Whether you hire a beginner or experienced VA, you will still be required to provide them with information about your business. This includes all details about your products and processes. 
More importantly, if you have a specific way of doing things, you will need to have your VA undergo training. Depending on how complicated your tasks will be, in some cases, a list of instructions is enough to get tasks done. 
Communication
Constant and proper communication is essential to have a clear understanding of the tasks, their progress, and outcome. Choose a communication tool where you, your VA, and the rest of your team can regularly interact. 
Also, if your VA is performing several tasks, you can utilize project management software to track the tasks. Other forms of communication can be email, video conferencing, or other messaging applications like Whatsapp or Viber.