8 absolute ways to allocate your budget effectively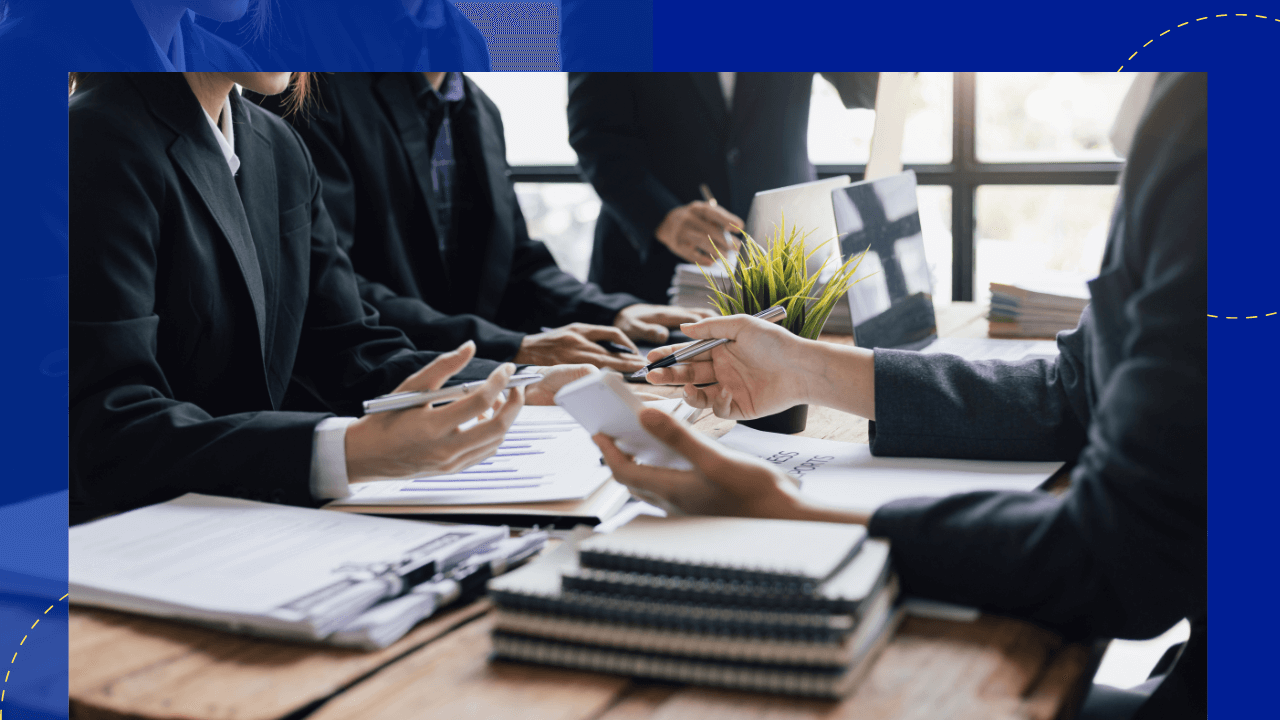 This article is a submission by D&V Philippines. D&V Philippines provides you with the back-office support you need. Its team of experts can update your accounting books so that you have financial information to allocate your budget effectively.
Not all businesses have huge budgets to fund all their projects and campaigns and still have enough extra cash. Many have to stretch their resources or direct them to their most profitable endeavors.
For several companies, even if they have deep pockets, they still prefer to use their money efficiently. Budget allocation is an important process that may have a negative or positive effect on your operations and profitability.
Inefficient use of resources may lead to higher costs, poor-performing campaigns, failed investments, and missed growth opportunities.  
This article will showcase eight tips to successfully allocate your budget and achieve greater heights.
8 ways to allocate your budget effectively
Here's how you can successfully apportion your firm's resources:
1. Assess your cash flow
Before you start allocating resources, you need to know if your cash flow is sufficient. Poor cash flow reduces the resources you can use for campaigns, growth, projects, investments, and others.
Your company will be unable to achieve any of those goals. Review your financial statements to determine if your cash flow covers the planned budget you want to use while maintaining operations and strategies you're currently implementing.
Your cash flow assessment will also provide you with insights into financing different aspects of your company. It enables you to determine whether you need additional resources or not.
Identifying inefficiencies in your cash flow also provides you with the opportunity to implement cost-saving strategies.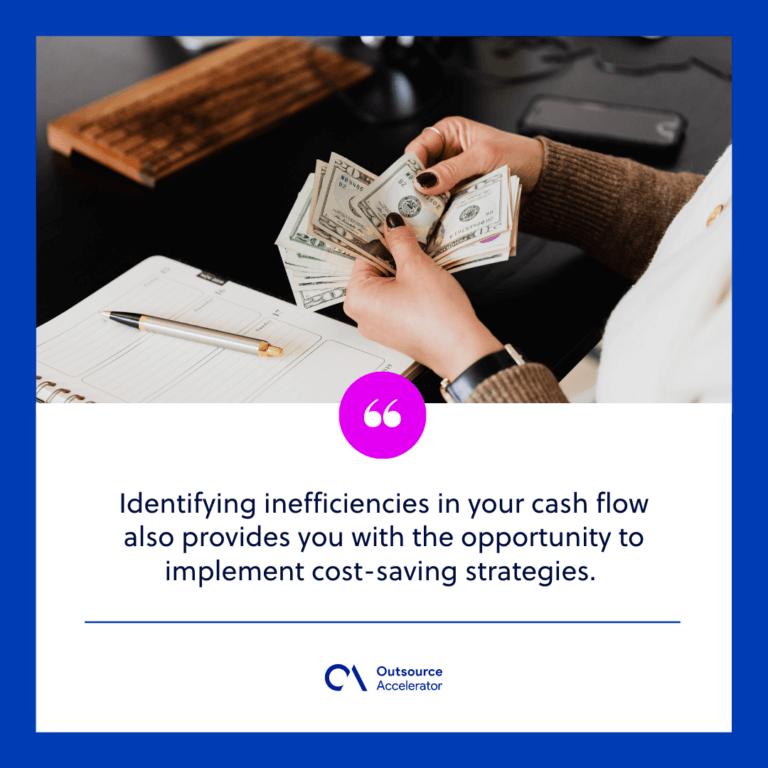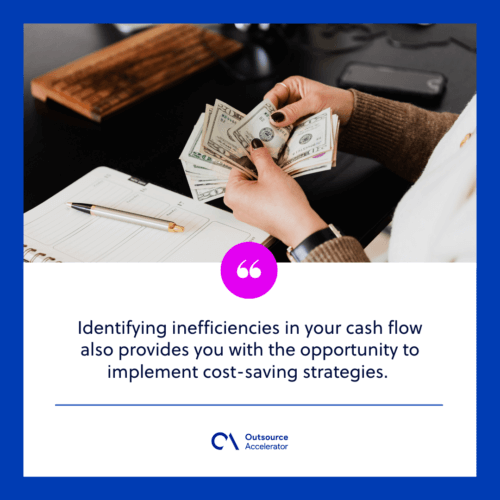 2. Align your goals
Align your goals with your current financial situation to better allocate resources and create a cost-effective budget. Determine the short and long-term objectives of your company during your planning sessions.
Doing so lets you identify which tasks and projects will get priority funding.
Your short-term goals should contribute to the completion of your long-term ones. This enables you to maximize your resources and reduce costs.
Your objectives don't have to be inflexible. Your financial situation may change, or you might miss your sales targets based on rolling projections.
Be flexible with your goals while keeping them aligned with your cash flow and budget. 
3. Review current budget
Before you can implement your planned campaigns, you must assess your current budget to determine if you can afford to spend.
Your business budget may be insufficient to fund your strategies and maintain profitability. You can create a budget forecast to determine if your cash flow is enough to achieve your growth objectives.
Once you have projections and after assessing your financial situation, prioritize which campaigns and projects will get a bigger percentage of your budget.
This enables you to reduce expenses without sacrificing profitability. 
4. Know your income streams
Identify the main income streams of your business. These can be your most profitable products and/or services or the location/s that generate the most revenue.
Once you know your main income streams, you can allocate most of your resources to them. Develop new features or added value for these products or services so that you will get more repeat purchases or attract new customers.
Focus on your core strengths to not only maximize your budget but also strengthen your branding. 
5. Layout the needs of your team
You must also allocate your budget to the needs of your employees. Some of them might be up for promotion or a raise because of their contributions to your company.
You might also want to hire new employees. You must offer a competitive package to avoid losing talent to your competitors.
Allot funds for employees' benefits and bonuses. Your team might also need resources for the projects and tasks you want them to accomplish.
Base the amount you give them on your previous budget and performance. Adjust the amount you allocate depending on your employees' needs. 
6. Make a plan
Create a plan for your budget allocation. This allows you to get an overview of all the needs of your business from operations to employees to campaigns.
The plan can also serve as a guideline whenever you need to adjust the funds you direct to different aspects of your business. This provides you with flexibility whenever your business encounters lean months or when revenue exceeds your expectations.
Your budget allocation plan makes it easier for you to monitor your expenditures because you know where your money is going and how your team uses it. 
7. Define the scope of campaigns and growth objectives
Your budget must match the scope of the campaigns and strategies you want to implement and the growth goals you want to achieve.
Define the scope of your campaigns and strategies

Layout the different phases from start to finish

Identify the needs of a project change as you go from one phase to the next
A clear definition of a campaign's scope allows you to create a budget that meets its needs. Your growth objectives should also be clearly defined. It should be actionable and time-bound.
Much like your campaigns, your goals have short and long-term phases with different financing needs. Once you define these phases, you'll know the amount of money they'll need to finish successfully. 
8. Monitor the flow of resources
Your budget allocation would be ineffective if you fail to monitor how your employees use your resources.
Establish key performance indicators (KPIs) whenever you allocate funds to a campaign, strategy, and/or a team/division. This enables you to measure the effectiveness of a team in using the budget you gave them.
You can then base succeeding budget allocations on historical performance. This enables you to maximize your resources and direct them towards profitable projects that benefit your business.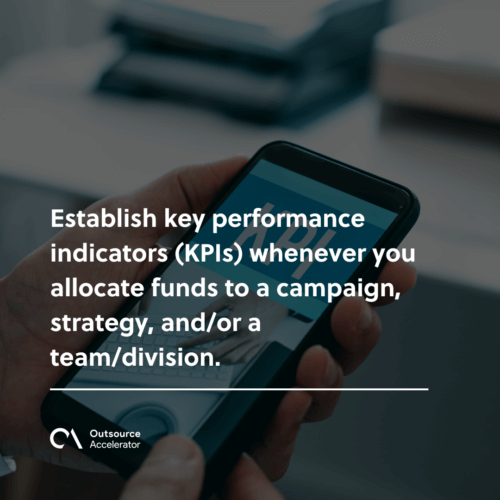 Outsource bookkeeping to better allocate your budget
These budget allocation best practices enable you to distribute cash to profitable projects and campaigns, achieve growth objectives, reduce costs, and boost profits.
You'll need real-time and historical financial data to allocate your resources effectively. Mistakes or omissions in your accounting books will compromise your decisions. You'll be unable to create a budget forecast using erroneous financial data.
It's important to keep your books updated and error-free. Consider outsourcing bookkeeping tasks to a reliable service provider. Doing so allows you to focus on making business decisions and analyzing available data.