Top 10 accountant-approved accounting software in 2024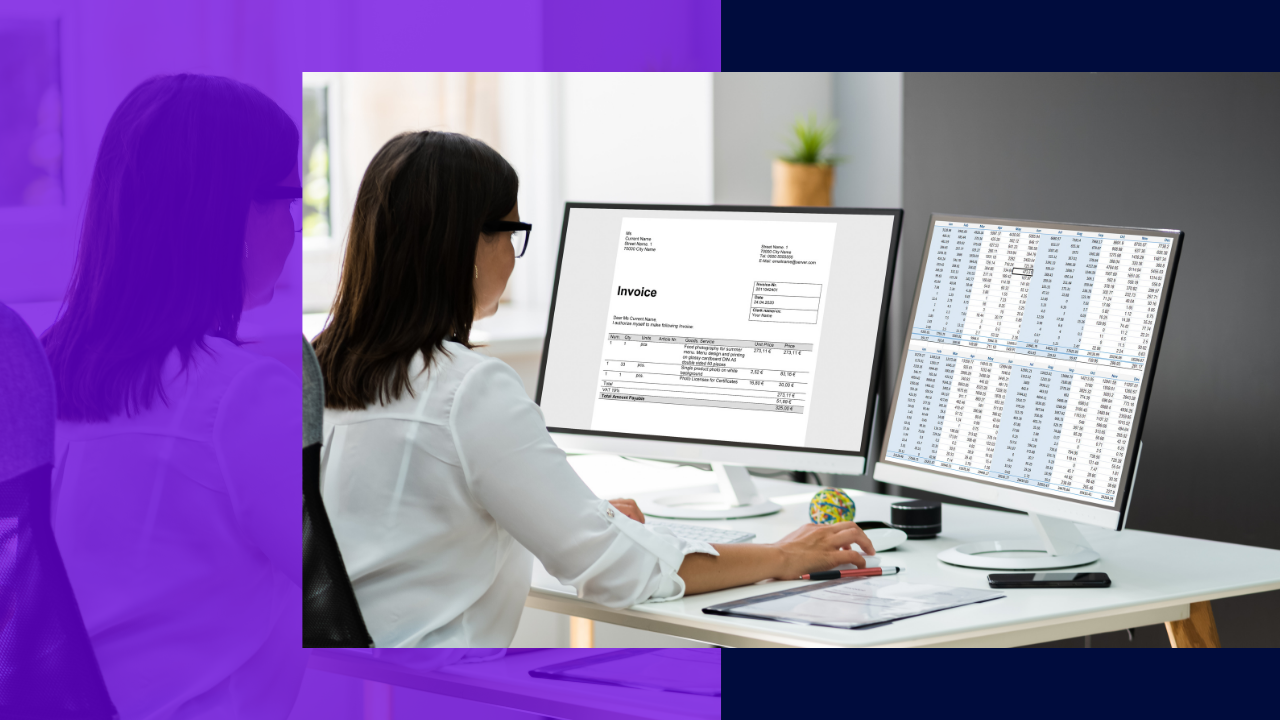 Certified public accountants (CPA) show great attention to detail as the nature of their work revolves around data, numbers, and the analysis of transactions.
They often work with accounting software to assist them in their day-to-day operations. Without these apps, the job will be much more difficult and the process inefficient. 
List of the top 10 accounting software in 2024
What is accounting software?
Accounting software is a modern computer program that assists accountants in balancing books and keeping track of the company's financial reports.
While these apps have similarities with each other, companies and accounting firms often have different needs when it comes to internal software. 
For instance, some firms cater to international clients that prefer a certain brand of software, while others utilize lesser-known apps for simplicity.
That being said, all accounting software makes calculations easier, more streamlined, and less at risk of making fundamental mistakes.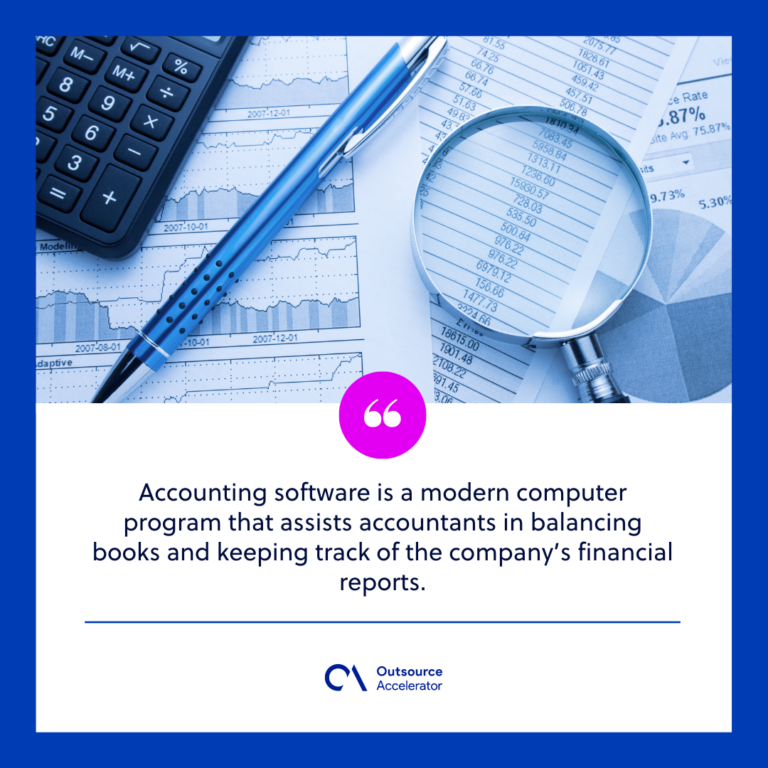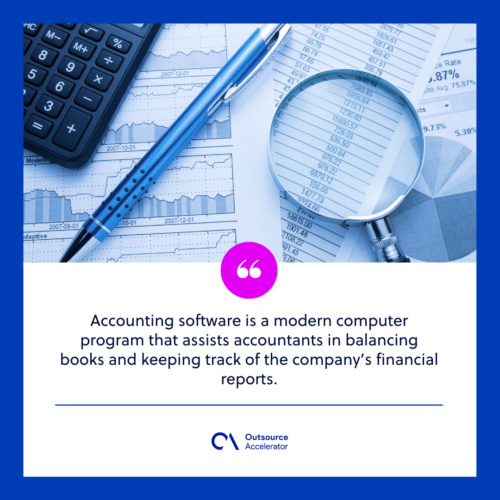 How accounting programs assist accountants
CPAs need to be wary of making mistakes that will severely impact the company's or their client's financial records. With these programs, they are less likely to make errors in regard to the data they're handling.
Accounting software, while important, doesn't guarantee one's productivity and efficiency in the workplace. They help streamline the process, but they still need consistent input from the accountants themselves.
10 CPA-approved accounting software (paid and free)
These 10 tools have been proven worthy by different firms and independent accountants themselves. 
Each has its own features depending on the user's needs and priorities. Some software tools are easy to implement in an enterprise, while others offer the cheapest solutions.
Price: Starts at US$22 with a free trial for 30 days
Xero continues to be one of the most popular accounting apps in the world. With its intuitive interface and customizable user experience, this nifty piece of software is what makes a CPA's workday more efficient.
The brand also caters to small businesses and independent accountants and bookkeepers all over the world.
Price: Available upon request
Oracle NetSuite for Accounting has a lot of programs to offer. From accounts receivable to accounts payable, there are specific programs for each function. 
This accounting software allows accountants to automate tasks that are repetitive. This way, they can focus more on the things that hold a heavier bearing in their daily operations. 
Price: Available upon request; comes with a free trial 
FreshBooks caters to a wide range of users: freelancers, self-employed professionals, businesses with employees, and businesses with contractors. It knows exactly what features to highlight depending on where its clients belong.
Everything from tracking expenses and receipts to managing financial reports, FreshBooks has it in its product roster.
Price: Starts at US$8 with a free trial for 30 days
QuickBooks has made it easier to switch, no matter what accounting software users had before. With relative ease, old data from other apps can be transferred to the new platform, which lessens the hassle for QuickBooks accountants handling the transfer.
Another benefit of using QuickBooks is its multi-currency support, a huge plus for firms with multiple clients from different countries.
Price: Available upon request
SAP Concur is a one-stop solution for everything pertaining to the practice of bookkeeping and accounting. From budget management tools to data insights and integrations, Concur has it all.
With how diverse its products and solutions are, there would be no problem when it comes to customizing the firm's needs.
Price: Free for businesses with less than US$50K in revenue; starts at US$10
Starting with its "forever free" plan, this accounting software has over 15 features that can make an accountant's daily job easier. Its support system spans three channels, namely email, voice, and chat support—ensuring that the provider can answer queries anytime. 
With integrations from other Zoho Apps, G Suite, Slack, Evernote, and others, Zoho Books is one of the most comprehensive programs on this list.
Price: Free (open-source)
Licensed under GNU.org, GnuCash is an open-source, double-entry accounting program catered towards independent accountants and small businesses. It was developed to take after the likeness of a checkbook-style registry.
While some may find the interface too old-school, it has a certain familiarity with it, especially for those who have used Microsoft Excel for their activities.
Price: Available upon request
With Sage, it's all about cloud computing. It prides itself on being secure, reliable, and accessible from anywhere in the world. While it offers off-the-shelf programs, it also has a feature that allows consumers to customize it according to their needs.
Price: Free
Wave offers completely free accounting and bookkeeping software. Catering to small businesses, this app provides basic stats and data that can be viewed from the dashboard.
This software is web-based, so there is no need to install anything. This allows businesses and their accountants to be more flexible when it comes to working remotely.
Price: Free
Another app servicing small businesses, Odoo provides a free platform where businesses can track their financial records and serve invoices. 
This software-as-a-service (SaaS) provider also offers a plethora of apps (paid) to make a business' daily operations as smooth as possible.
Accounting software: The human and the machine
When it comes to finalizing financial transactions, these apps help minimize errors made by accountants. On the other hand, accountants still need to double-check the reports generated by these programs to ensure that they're 100% error-free and accurate. 
Accounting is a delicate process that requires the tenacity of technology and the touch of a human.
ConnectOS offers capable accounting services that can provide the right human direction to make sure these tools are used to their full potential.