Here's what to do to decrease abandoned calls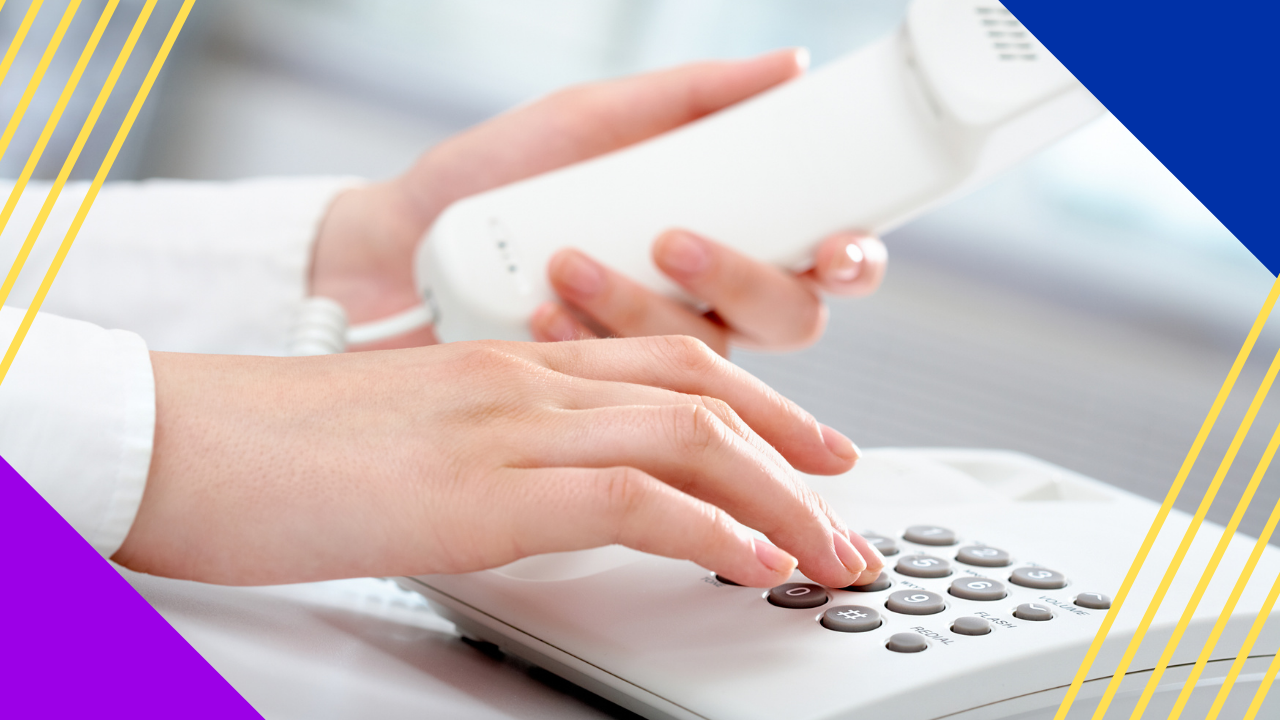 With the increasing demands of customers nowadays, global firms like you have to strive to make each client satisfied. A recurring inconvenience such as long waiting times for calls can discourage them to patronize your services.
A 2020 research has found that 96% of customers will leave a business due to poor customer service. One of the reasons could be continuously abandoned calls.
While connection issues on your customer's side can happen, abandoned calls due to queues should be minimized at a certain point. Take a look at what you need to know to decrease your abandoned calls right away in this article.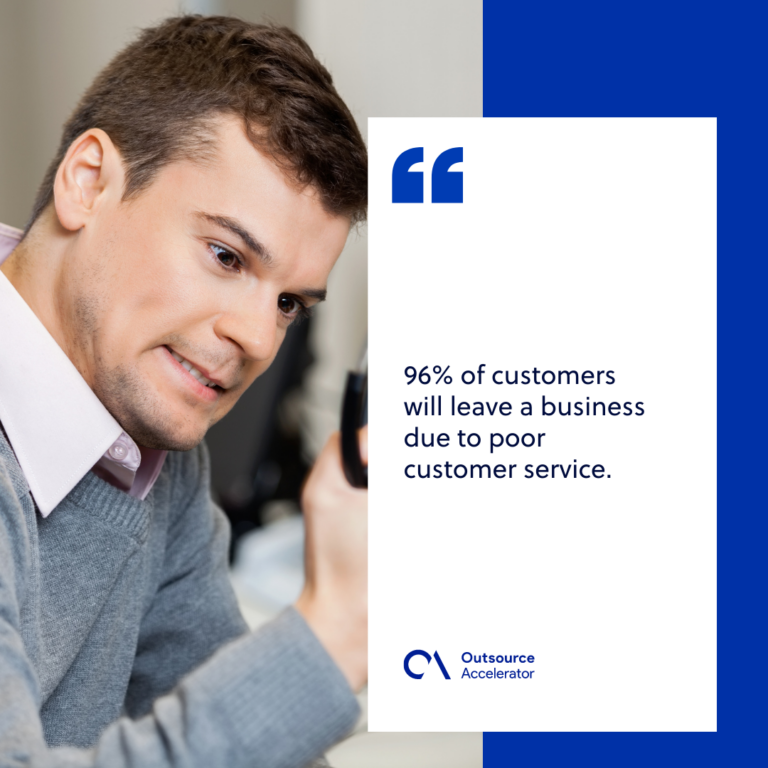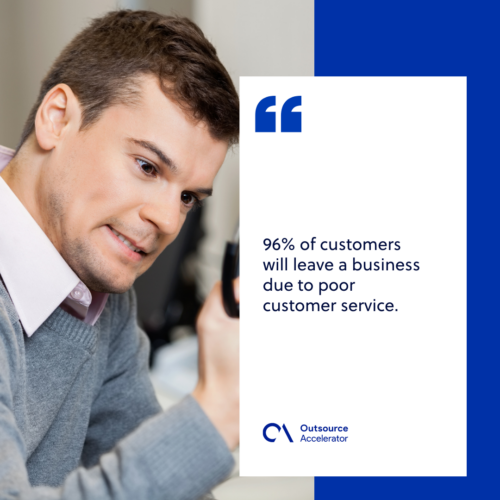 What are abandoned calls?
Abandoned calls are those that are terminated even before a conversation begins. It is also known as abandoned contact and can occur to both incoming and outgoing calls.
In an inbound setting, a customer may abandon a call due to either long waiting times or connection issues. For outbound, a call is hung up by the automatic call distributor (ACD) when no agents are available at the time.
Abandoned calls are measured by different KPIs such as abandon time and call abandon rates.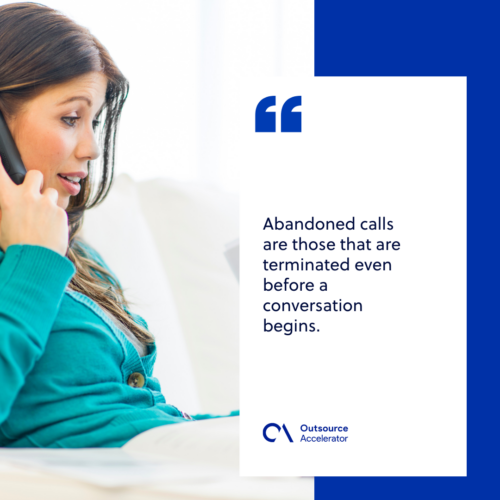 Calculating call abandon rates
Call abandonment rate or call abandon rate is used to measure the percentage of customers terminating a call before it is answered. This metric shows how your agents successfully resolve a concern before they get frustrated.
Call abandon rates are usually tied to customer satisfaction and service level. It can be calculated by doing the following.
Get the number of calls received in a certain period

Subtract the number of calls handled

Divide the result by the number of received calls
An ideal call abandon rate for companies is around 5-8%.
The 2021 Talkdesk global contact center benchmarking report highlighted the impact of the pandemic on contact center operations. Globally, the abandonment rate reached 5.91%.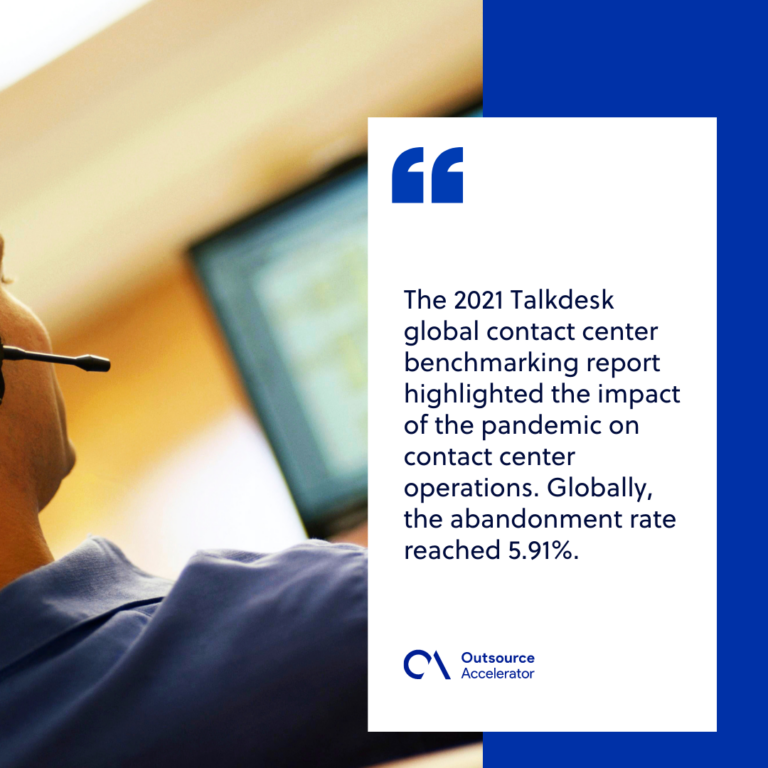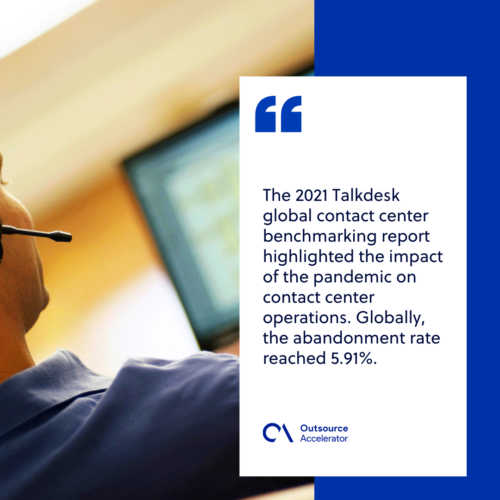 Stages of abandoned calls
Meanwhile, abandon time measures the amount of time it usually takes for a caller to abandon a call before it starts. Abandon time can be measured within one of the five different stages, depending on the call.
IVR
Some callers don't like to hear recorded greetings or undergo long IVR processes. With this, a customer could abandon a call once it reaches IVR or hears an answering machine on the line.
Call queue
Even when a caller reaches the welcome message, calls can still be abandoned on a call queue. Calls are dropped during this stage due to either the wrong IVR option chosen by the caller or long welcome messages.
Wait queue
Abandoning calls in the wait queue is a usual occurrence in customer support teams that handle huge call volumes. Here, a caller abandons the call when it takes too long for them to be connected to an agent.
Voicemail
Similar to IVR, a call can be abandoned when a customer hears a voicemail recording or a long message on the line. 
Ringing
Lastly, a customer can abandon a call even when it's just ringing to the agent. This is usually caused by either connection issues on the customer's side or the agent not picking up the call.
How to decrease abandoned calls
While abandoned calls can always happen, there's still a way to reduce abandonment rates and increase your customer satisfaction. This includes the following steps.
Change your welcome message
You might not notice that your welcome message is either too long, irrelevant, or unwelcoming for your callers. Audit your calls and see what measures you can take to modify your welcome message.
One option is to experiment with your welcome message through test calls and see which can lessen your abandonment rates.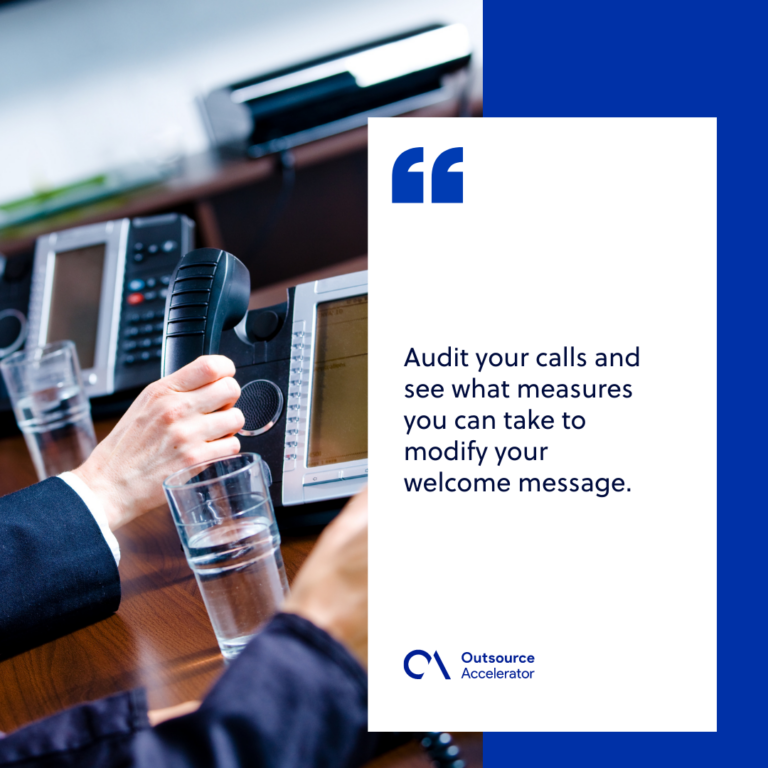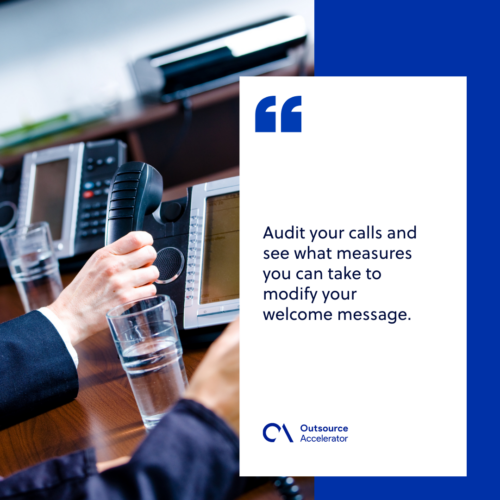 Lessen your hold time
You can put a call on hold for up to two minutes – nothing more. Long hold times can affect your performance negatively, leaving your customers dissatisfied.
Using your metrics, see how long your customers are usually put on hold and at what point they abandon it. Make adjustments to your hold time without sacrificing the related work your agents need to do.
Update your call center software
Your call center software can also affect your agents' performance and service levels in general. Who knows if your calls are abandoned due to the outdated call center system you're running.
Update your call center software and CRM system when needed. Check to see if you're using the latest version of your current system or if there's another tool that can make your functions more efficient.
You can even overhaul your entire system and instead utilize the services of a cloud call center like GetCallers.
Offer a callback
Always remember that callers not in IVR or on hold are not considered abandoned. As much as possible, offer a callback in case of long queue times or a sudden surge of calls you receive.
Allowing a callback option will help prevent having abandoned calls as possible.
Expand your team
One of the best ways to avoid keeping your callers on hold is to expand your team. You can calculate the number of agents you need depending on your contact center requirements and the volume of calls you receive.
At the same time, you can opt to outsource your customer service functions to a call center if you need a more scalable option.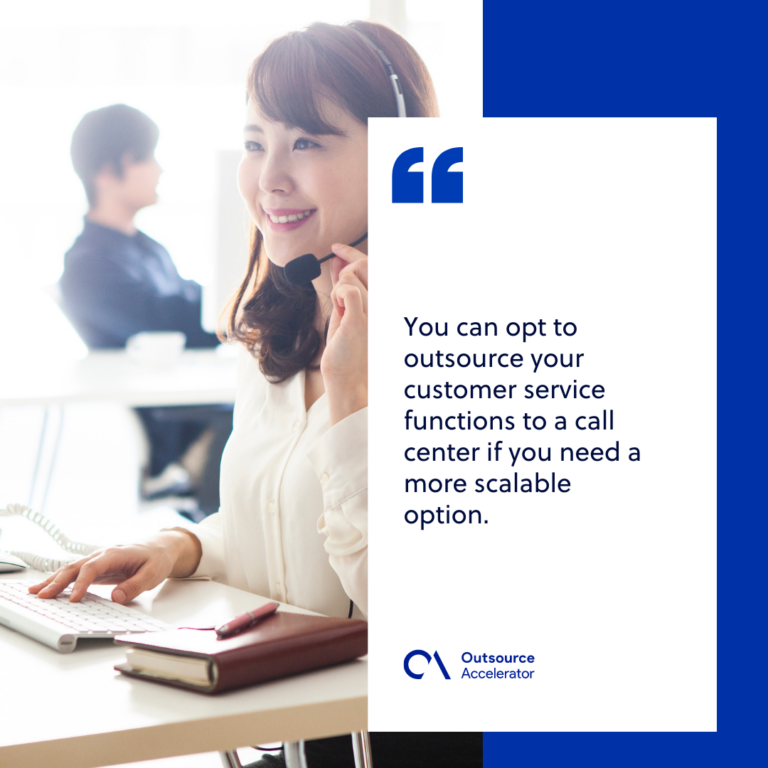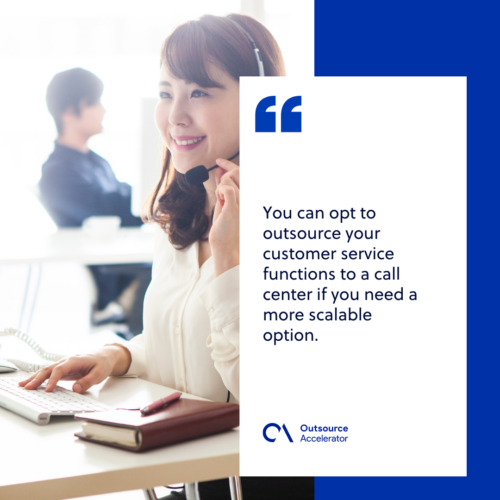 Effects of abandoned calls on a business
It's normal to have at least one or two abandoned calls on every 100 calls you get. This only tells that you can still effectively handle your customers when possible. However, it's time to reevaluate your process when you reach a 10% abandonment rate.
High abandoned calls can hurt your customer's perception of your services. It can gradually decrease your efficiency and productivity with your clients, which could translate to bad reviews and postings about your company.
High abandonment rates could also affect your existing customers. Long hold times and queues could annoy your callers, which could lead them to drop their concerns and turn to your competitors instead.