5 Key characteristics of a great web development outsourcing company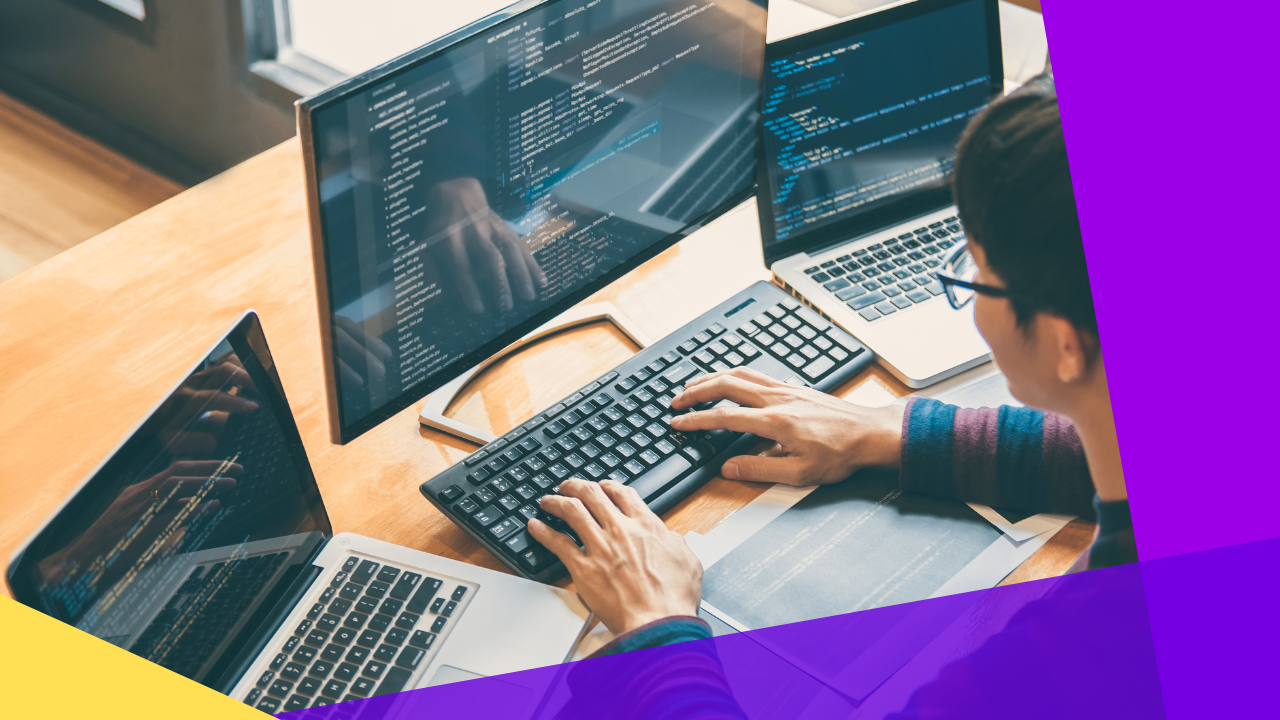 After answering the perennial question as to whether to outsource web development projects or not, and you decided to go for it, the next big question now is which web development outsourcing company to choose.
If you are new to outsourcing and this is the first time you would search for a web-developing company, doing some research will help. The challenge is companies claiming to be the best web development company you can outsource to are now a dime a dozen. Arcanys, a software development outsourcing firm, shares its experiences.
The key is to know the characteristics that define what a great web development company is, so you do not end up wasting time and money.
1. Scalable outsourced web development solutions
One of the critical characteristics of a great company you can outsource web development services is that it provides scalable outsourcing solutions.
Scalability is a crucial determining factor for outsourcing, according to Analytix Accounting. One reason why firms outsource is to ensure they only pay for what they use so they can manage their resources better. If it asks for retainer fees, then you might still want to shop for other companies to outsource website building projects to.
If the company offers scalable solutions, you can only outsource the portions of projects that are quite expensive to handle or manage internally. As a result, you save on long-term costs or make your staff more productive in other activities to better serve clients and customers.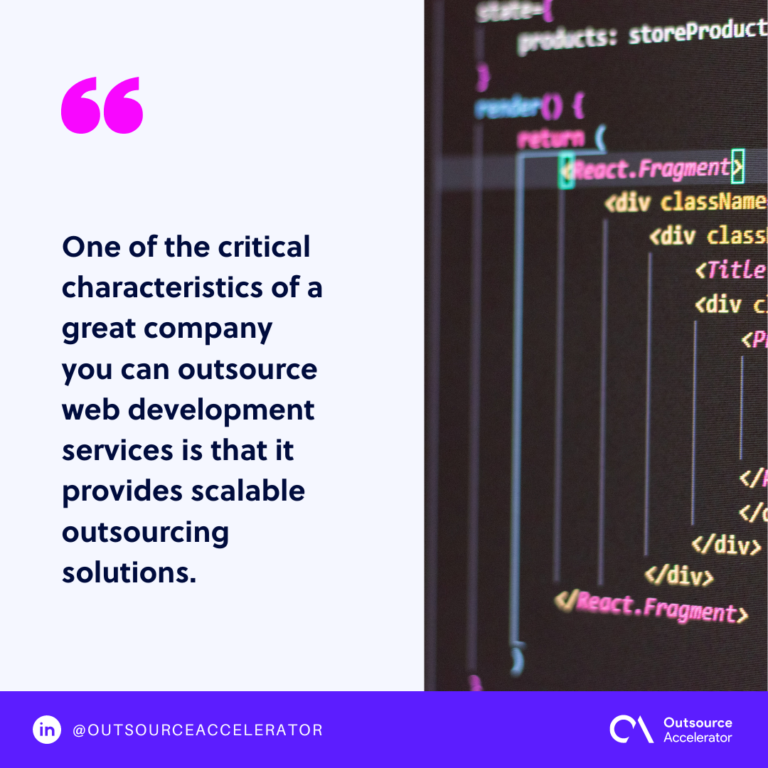 2. Flexible and varied outsourced web development service
The next characteristic of a company to look for when outsourcing web development projects are flexible package options.
An excellent provider to outsource web development services to is one that can exhibit both breadth and depth of services and have different process-driven solutions to choose from. And they should be able to deliver these using their time-proven methods and strategies. A company that can customize will be able to meet better your web development or designing needs, which do not stay stagnant anyway. Such a company is proficient in capturing the newer market bases you are targeting. If you need to change the look of your website or offer new products because the target market has changed, then this outsourcing company should also know how to innovate quickly.
3. Legitimate proof of outsourcing web development projects
A company can only be gauged through its performance and portfolio. And a web development company you plan to outsource crucial projects to is indeed no exception.
No matter how much you want to try up-and-coming new companies, this is sometimes a risk that you cannot take, especially if your projects are significant and this is the first time you want to outsource some of them. Make sure to look for legitimate proof that the company you are eyeing has past web development projects which they completed successfully. Gather the feedback of the companies it has worked with – ask for a portfolio. These background checks can pay off for you. A great company would not object; it would even offer the portfolio to you upfront.
4. A pool of skilled outsource website-building staff
About the third factor, one more great characteristic of a web development company is that you can outsource a pool of skilled outsource website-building staff. Employees can make and break a company, so it is not only the owner of the company you should be interested in when outsourcing.
Moreover, apart from looking at the staff's skills and background, their work ethics and attitude should also be in consideration. Granted that you are just outsourcing your projects to the company and not really hiring the staff to make them part of yours, it does not mean you should not be bothered with how they work and treat each other in the workplace. This is also true of how they manage their customers in general, as their outputs can very well damage your operations.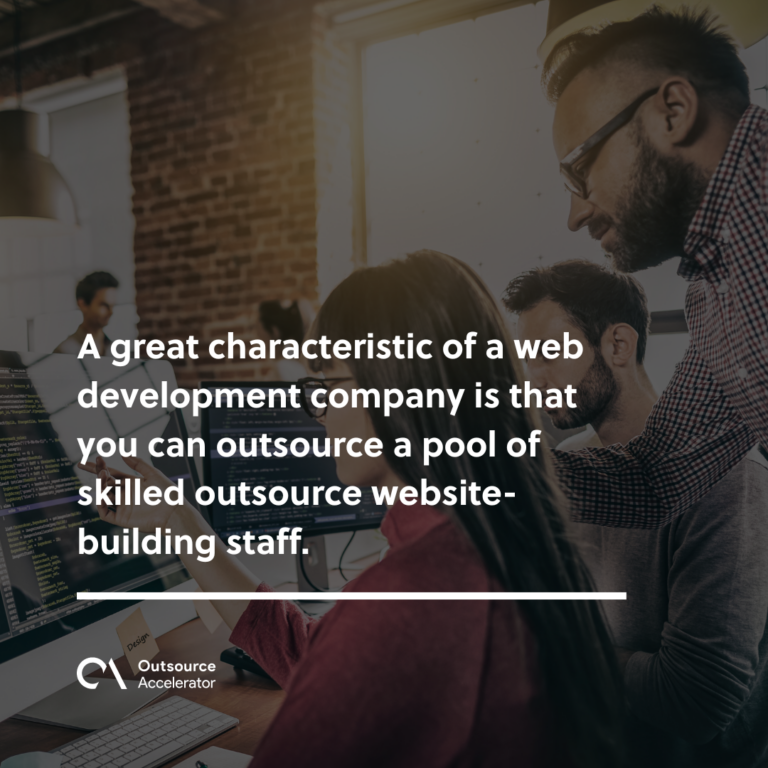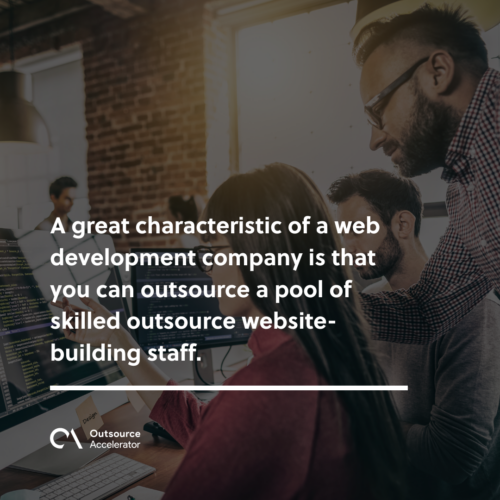 5. High customer satisfaction rating
A high customer satisfaction rating cannot be discounted. If previous clients are happy with the company, then there is a chance that you would be, too. Of course, this should not be your primary consideration as different clients have different standards affecting their satisfaction levels. That said, if the company you are considering has proven to be reliable and efficient in delivering what the customer wants, then there is a great cause to believe that you found your outsourcing web development company.
Arcanys is a Swiss software development outsourcing firm located in the Philippines.