2020: A landmark year for PH outsourcing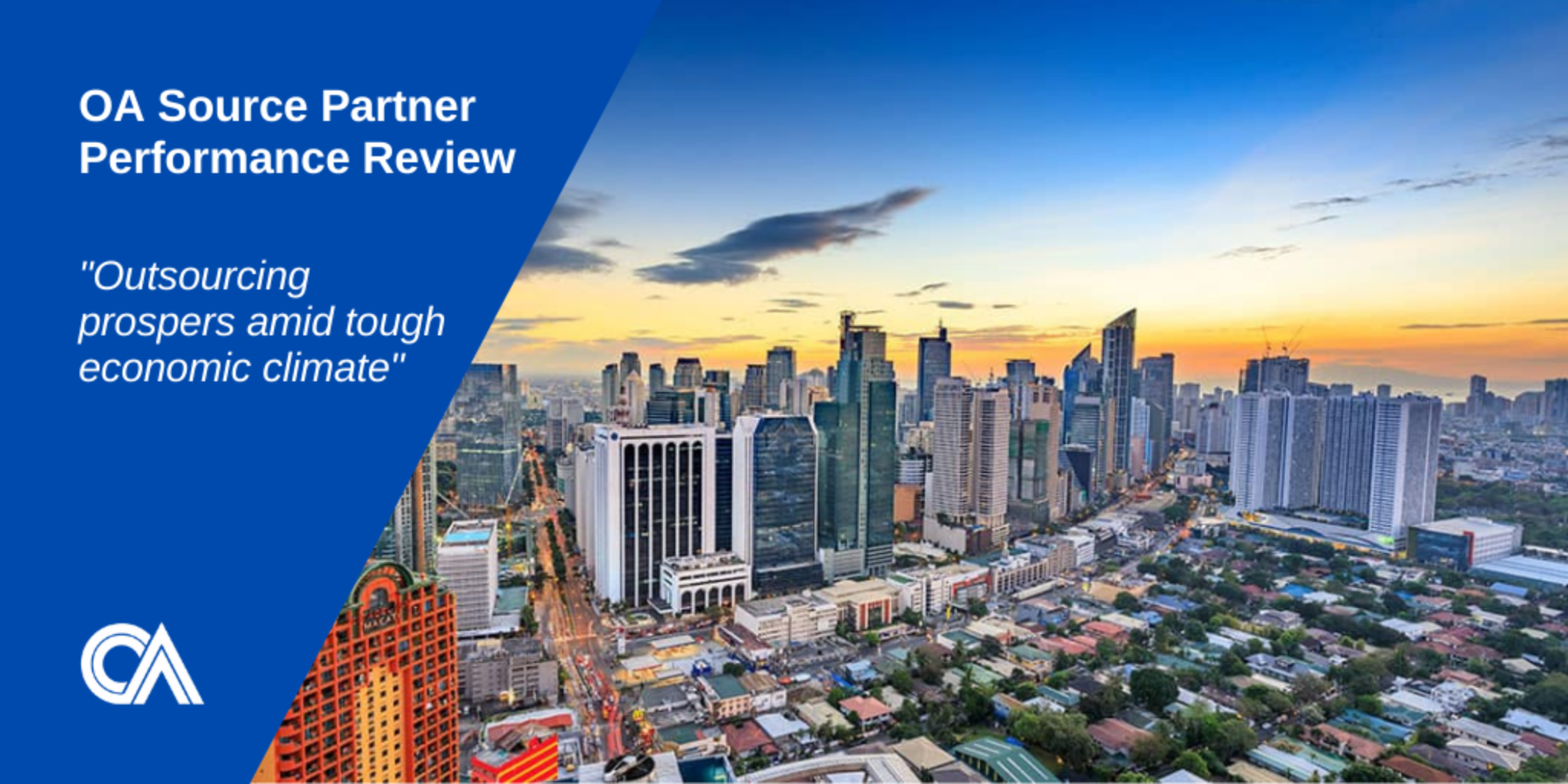 Outsource Accelerator generated huge inbound traffic and attention for the outsourcing industry in 2020.
The outsourcing marketplace, which exclusively represents Philippines outsourcing, generated 479,190 unique visitors and over 1,500 'hot' inbound outsourcing inquiries across 2020, the company announced in a recent performance roundup of the year.
2020 performance review
2020 was a tough year for many businesses – not least the Philippine outsourcing sector.  However, Outsource Accelerator had a landmark year – in which it significantly contributed to the revival and resurgence of the Philippines outsourcing industry.
The burgeoning outsourcing marketplace generated nearly one million page views over the year and received over 1,500 'hot' inbound outsourcing inquiries.


Each outsourcing role represents the full-time employment a Filipino professional and would generate approximately USD$18,000 of gross revenue annually. Typically outsourcing clients would employ 2-5 full-time roles after their initial onboarding period – so it represents a huge opportunity for the  Philippine economy and BPO sector. Of course, not all inquires convert into a confirmed appointment, but rough calculations estimate that the 1,514 inquiries represent over USD$81,000,000 of ongoing annual revenue for the Philippine outsourcing sector.
Outsource Accelerator is the world's leading marketplace, advisory and incubator for the Philippine outsourcing industry.  It is the 'TripAdvisor of the outsourcing sector'. The marketplace works with a limited number of Source Partners to whom it distributes the client inquiries and promotes their brand and services to the world.
192 inquiries for December
Traffic for December 2020 remained strong despite the festive season and traditional winding down of business – generating 51,000 visitors and 192 inbound outsourcing inquiries.

One-million visits in 2021
The platform is gaining in strength, traffic and authority every day. "We expect over one-million visitors will visit Outsource Accelerator in 2021, and aim to generate over 6,000 inbound client inquiries," said Derek Gallimore, the company's founder and CEO. The platform represents a fantastic opportunity to promote the benefits of Philippines outsourcing to the world. "One million visitors represents a huge number of people that are now educated about the benefits of the Philippines' outsourcing sector," he added.
Despite harsh economic headwinds following COVID-19, Outsource Accelerator is confident that the future is bright for Philippine Business Process Outsourcing (BPO). "Outsourcing is a countercyclical sector – meaning that as the world heads into recession, offshore staffing will become more of an imperative for business across the globe as they look to cut costs and enhance efficiencies," Derek added.
Promoting Philippine outsourcing to the world
Outsource Accelerator focuses specifically on the Philippines outsourcing industry and works to educate business owners across the globe to educate them about the benefits of Philippines outsourcing. The marketplace has over 5000 educational articles, hosts the leading outsourcing podcast (Outsource Accelerator Podcast), publishes the industry-facing newsletter, Inside Outsourcing, and also launched the inaugural Outsourcing Summit 2020 in October last year.  It plans to host another four – vertical-specific – Outsourcing Summits in 2021.
Public dashboard – Source Partner
Outsource Accelerator's Source Partner program publishes a public-facing dashboard of its traffic and inbound leads.  It is on a mission to educate global businesses about outsourcing and to help Philippine BPOs generate high-value leads and clients.
Source Partner inbound inquiry analysis
The Source Partner dashboard provides live analysis on the inbound leads:
Number of roles required – initially

Clients typically start with a smaller
requirement and then grow
the team once they settle the team

Size of clients' company

The inbound inquiries come from
companies of all sizes – from startups
to multi-national enterprise

Origin of clients' company

The client inquiries come from
across the globe – typically from the
high-cost English-speaking nations

Client company sector

The client companies cover almost every
sector possible, and the roles they
seek are also very varied
Source Partners
Outsource Accelerator is bracing for a significant expansion of its inbound inquiries in 2021.  It is seeking a limited number of best-in-class outsourcing companies to partner with for 2021.  The Source Partner intakes are already oversubscribed for January, February and March, however, the marketplace is excited to explore future prospective Source Partners after this point.