Tom Graham – How an Englishman Saw Genius in the Philippines' Poor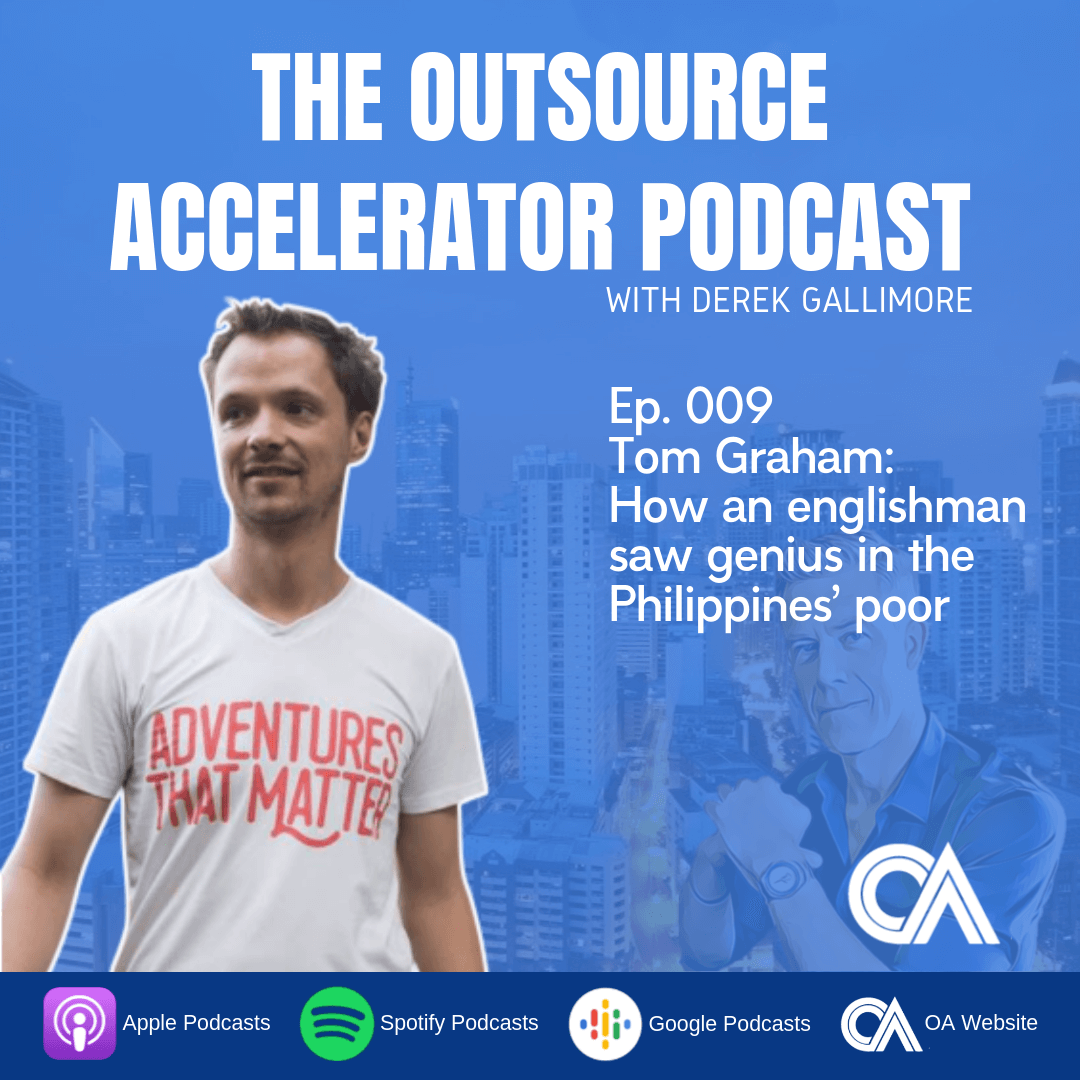 Ep 009 Tom Graham
In this podcast, we are having Tom Graham as our guest speaker, He is an English guy who moved to the Philippines over 4 years ago. He is an author, owns a conscientious travel company and works with Gawad Kalinga – which is a charity helping alleviate poverty in the Philippines.
Summary
The book titled The Genius of the Poor was written by Tom Graham, who was inspired after spending a year in the Philippines.
Gawad Kalinga which is founded by Tony Meloto is a charitable organization that  helped build homes for over two hundred thousand Filipinos.
Filipinos are caring and peaceful individuals. There are brilliant people out there who just need an opportunity for them to become a better version of themselves.
Company MAD Travels purpose to have people from all over the world to come and experience the Philippines, to come and taste their culture and not just to read about it as the Philippines has a lot to offer, from the great beaches to the colorful villages.
Travel plans were in place to help promote the Philippines as a destination for social tourists.
Key Points
The Philippines is a great destination to experience, both for Leisure and Work-related purposes.
Travel partners and other corporations were inspired by Gawad Kalinga on ways to help improve their companies
Filipinos need a chance at expressing their values and to show the world that they are capable of doing great things.
Social enterprise is about finding the perfect balance between profitability and helping communities develop.
Resources
outsourceaccelerator.com/podcast/episode9
http://madtravel.org/
Transcripts
Expand transcript
Listen to more podcast episodes here: