Jamie McBrien – How optiBPO was Founded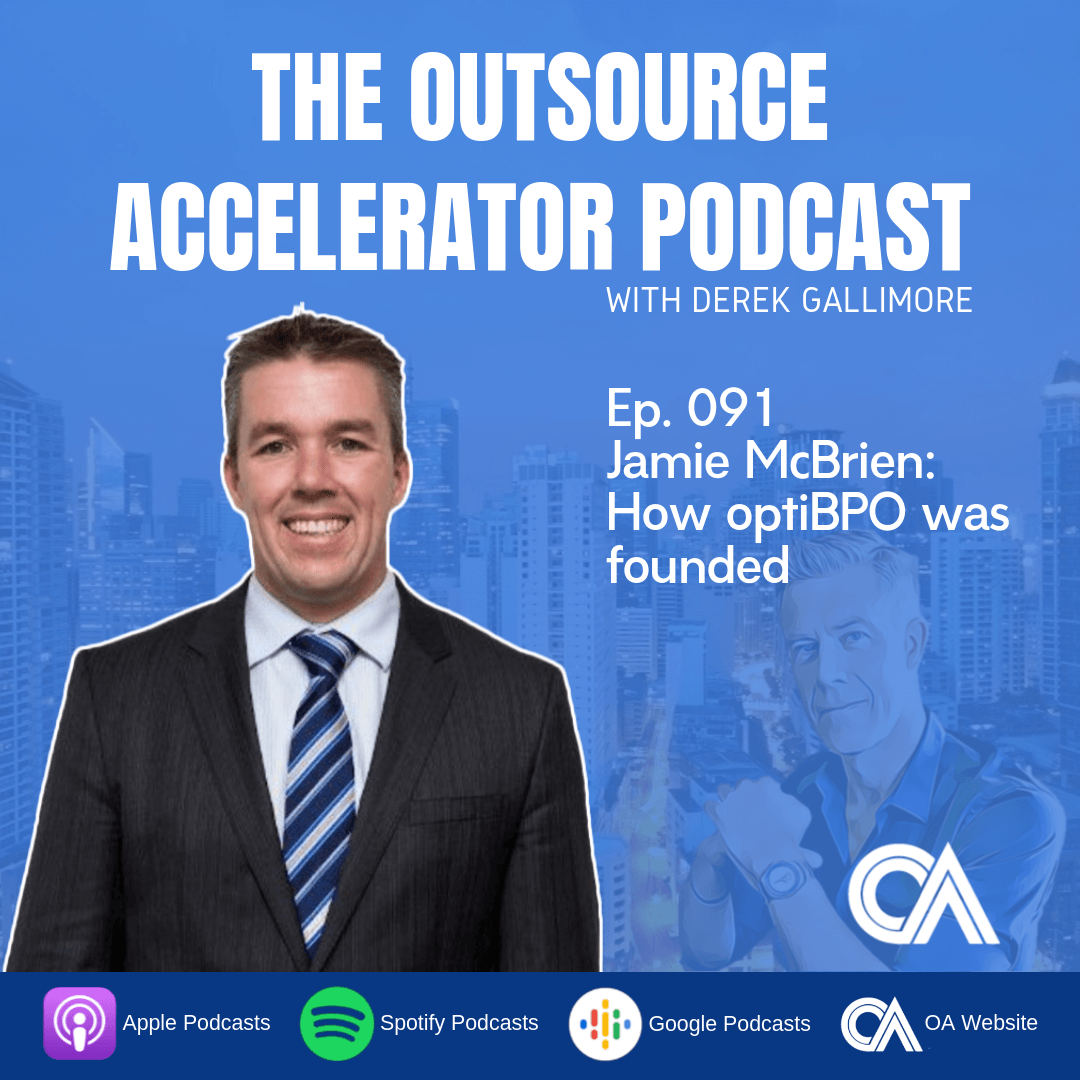 Ep 091 Jamie McBrien
In this podcast, Derek is joined by Jamie Mcbrien once again as Derek deep dive into Jamie's optiBPO which is a hybrid kind of outsourcing BPO advisory outfit.
Summary
Jamie has been a management consultant his whole life focused on finance and back-office operations including shared services and outsourcing.

OptiBPO helps plan to build and manage offshore dedicated teams, they work with clients upfront, onshore in Australia, New Zealand, and the UK mainly.

They only focus on the Philippines to recruit the right team members

Jamie's clients' range and size are always hard to fully define.

He states that their expertise is predominantly around the finance and the back office functions.
Key Points
It's important to work with the right partners and to work with a range of different organizations

In every strategy, there will always be bumps along the way, some of the people are employable some of them aren't but it's about making sure you have a strong management structure in place to ensure your success.

There will always be hiccups and frustrations when you're running a business.  

Success is created only in building successful teams over time.
Resources
outsourceaccelerator.com/91
Transcript
Expand transcript
Listen to more podcast episodes here: