Tim Vorbach of EMAPTA – Overcoming challenges in offshoring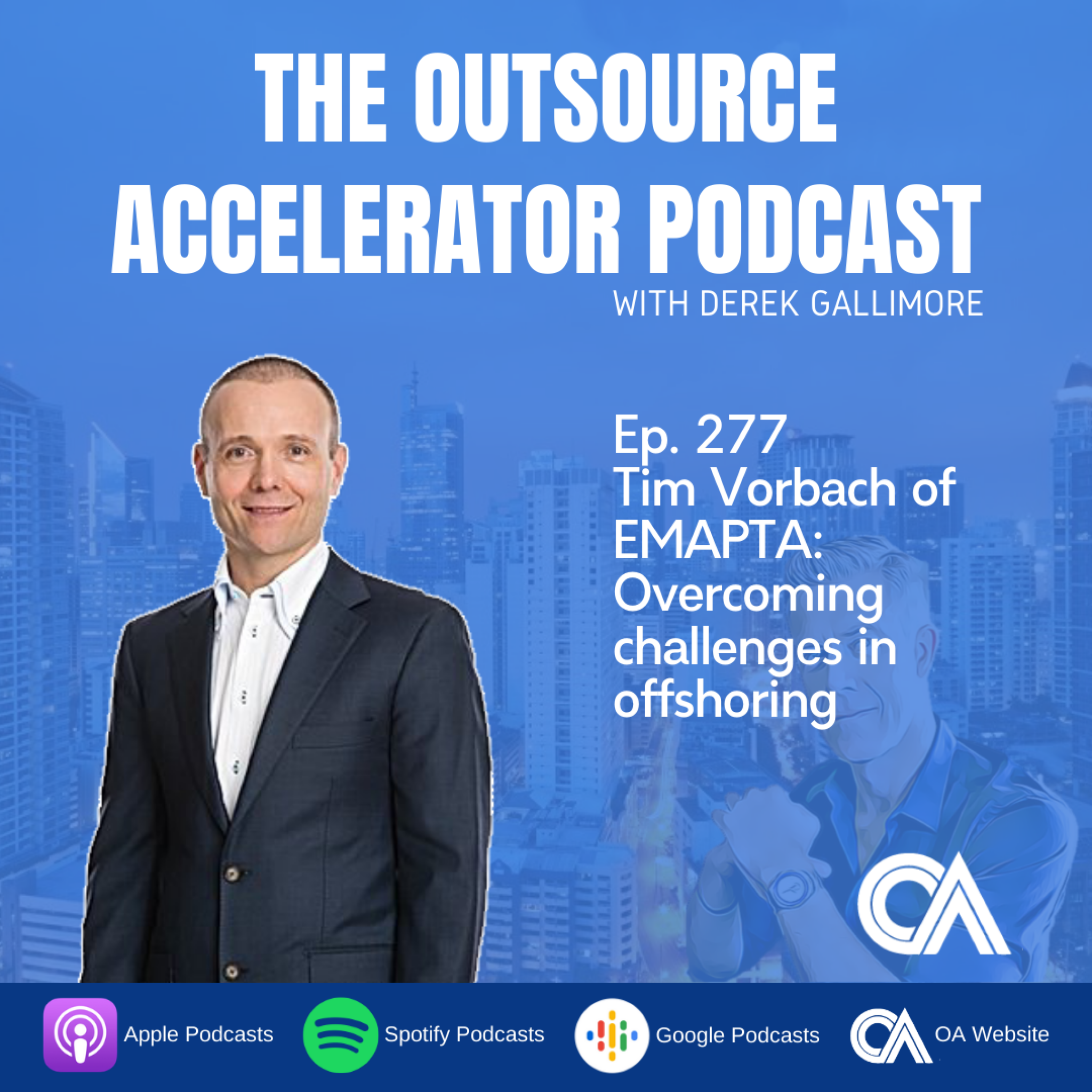 About EMAPTA
Derek Gallimore interviews Tim Vorbach, CEO and founder of EMAPTA Versatile Solutions. The company offers fully managed offshoring solutions to its clients in Australia, the US, and the UK and has 13 offices around Metro Manila, in Pampanga, and Baguio.
Tim talks about the challenges that they faced when offshoring in the Philippines and how it helped to build their company. He also shares their business model and strategies in attracting and retaining both their clients and staff. 
References: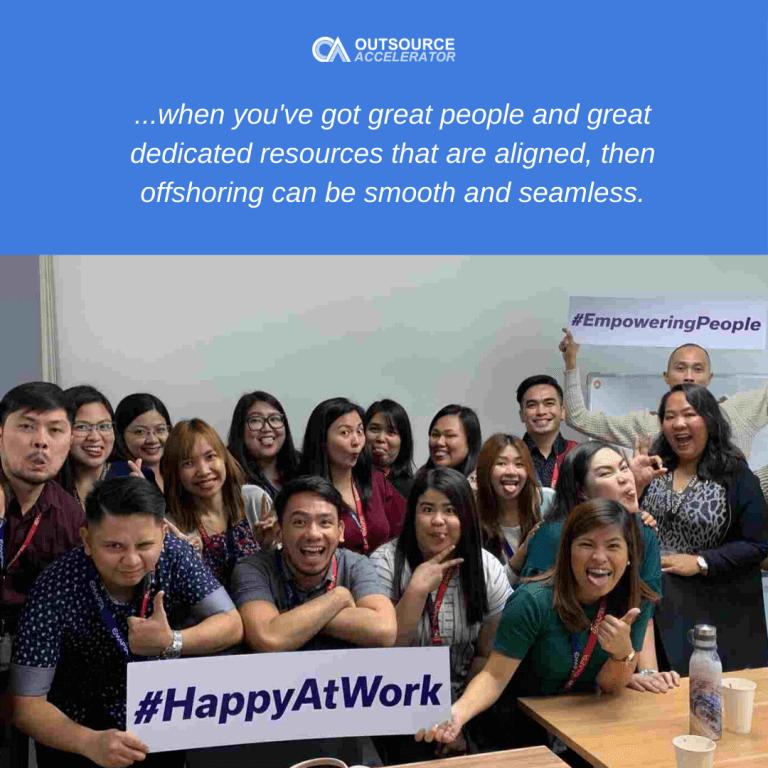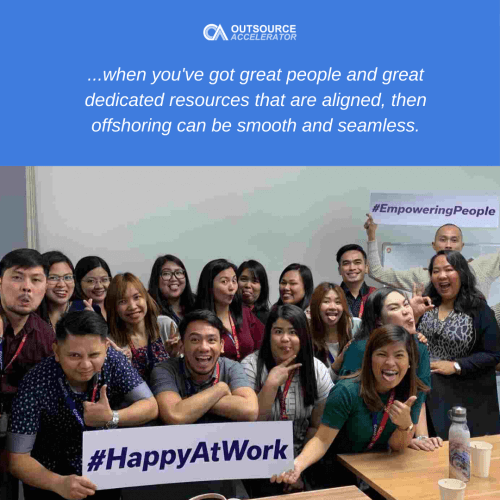 In this episode, Derek Gallimore talks with Tim Vorbach, CEO and founder of EMAPTA Versatile Services. EMAPTA is an offshore company that offers fully managed staffing and high-quality offshoring services to its clients. Currently, they have more than 3,500 seats in their offices in Metro Manila, Pampanga, and Baguio.
EMAPTA BPO
Started outsourcing in 2004, Tim hired their first call centre team in the Philippines for lead generation and grew their staff from there. However, like other companies, they faced difficulties when it comes to handling their teams. 
When Tim started hiring offshore staffing, most companies still take control of hiring and monitoring their employees. This caused some difficulties to them since they wanted to incorporate more than their processes. Instead, they wanted to instil their values and objectives and make them an extension of the company. 
EMAPTA's concept was born based on this experience.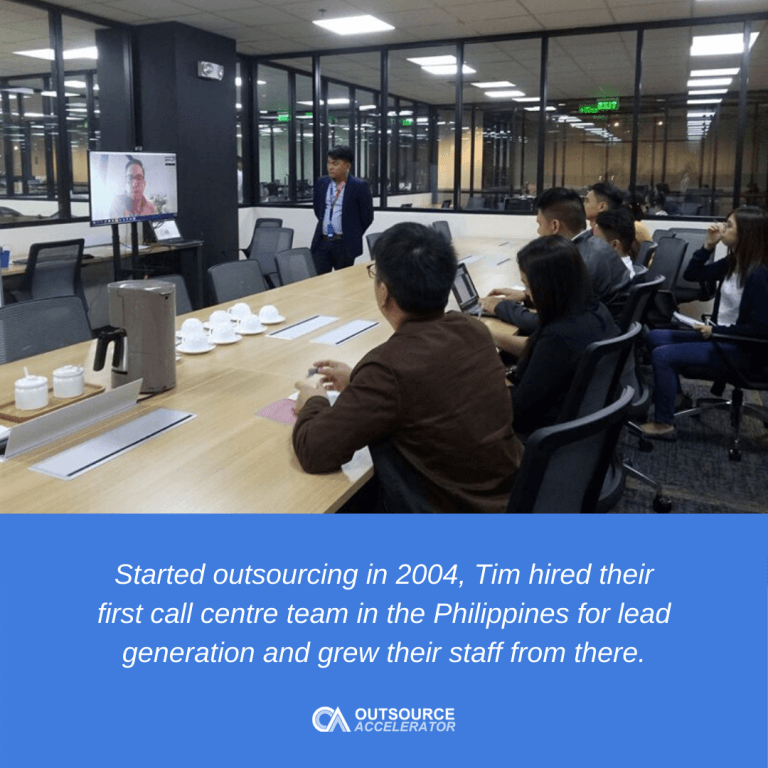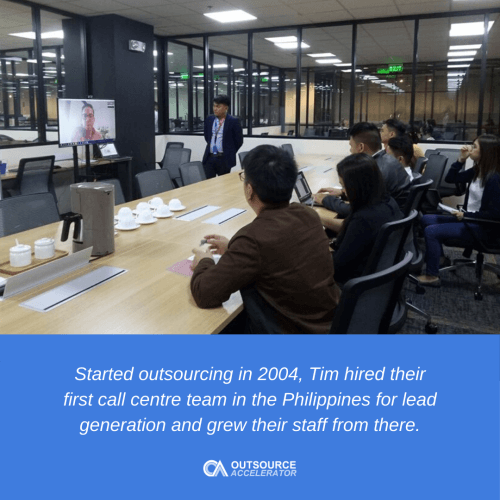 Tim Vorbach's outsourcing experience
Businesses that hire offshore teams for the first time usually face several challenges such as:
Time zone differences.

Differences in time zones may be a hindrance at first. However, most outsourcing companies require their staff to adjust to the time zone of their clients depending on their location.
Cultural differences.

Business owners might not have a basic idea of the workplace culture of their staff and vice versa. With this, they may both experience culture shock which may require adjustments on both parties.

Full control of the team.

Most BPO companies have shared control with the business owner over the offshore staff. With this, the latter faces difficulties in deciding who to hire for their teams and who fit most with the roles they need.
Since Tim's company was based in Australia, he didn't have issues with the time zone differences of their team in the Philippines. They also got to know their BPO company and their outsourced employees when they got to Manila in 2005. However, he experienced difficulties in controlling their team since the BPO primarily takes control of them.
Instead of giving up on outsourcing, Tim decided to create a team that can fulfil their company's offshoring needs.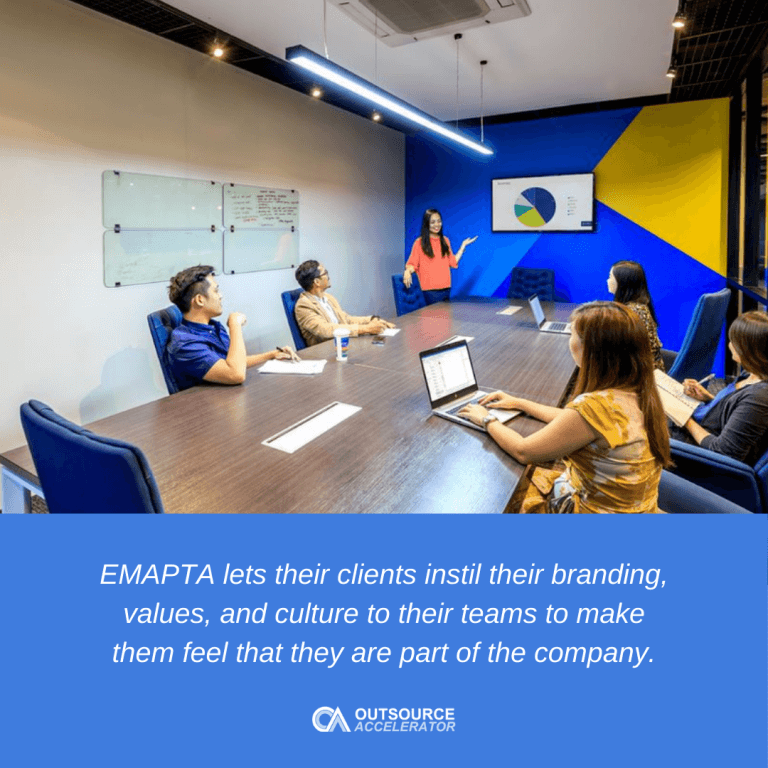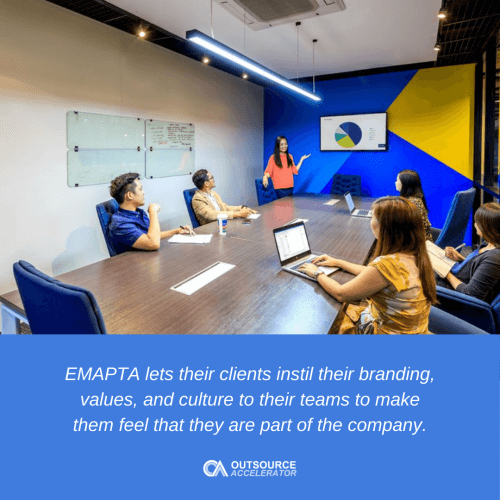 EMAPTA's offshoring business model
Tim considers EMAPTA as a people business. They take on a full client-focused approach with their services, attracting and retaining both their client and staff base since they recognize the importance of their roles. 
He also mentioned that the company's client base grew due to referrals of existing clients. Some of them grew their teams over time from a few staff, while the others added accounts.
EMAPTA's focus on clients
As former clients themselves, Tim wanted to give what they could not find elsewhere before. They get to know the full branding and objectives of their clients and customise their offering according to their staffing needs. Their clients have the flexibility to choose whether they co-manage or fully take control of their teams. 
EMAPTA helps business owners define each of their staff's roles and responsibilities. Both parties are involved in the recruitment and hiring of their employees. They let their clients instil their branding, values, and culture to their teams to make them feel that they are part of the company.
How EMAPTA attracts and retains talents
Tim Vorbach recognises the importance of the staff in the success of a company's operation. Aside from their clients, they also keep their employees satisfied by providing a good working environment for them. 
Tim knows the struggle of travelling in the Philippines. Employees endure hours of heavy traffic just to get to work, which impacts their performance. This is why they have set up offices in strategic places in Metro Manila, Baguio City, and Clark, Pampanga to make sure that their staff work near the vicinity of their homes. 
EMAPTA has also opened several opportunities for them to develop their skills and keep them satisfied while in the company. This includes leadership courses and different staff engagement activities. 
Above all, they remind their clients to respect their teams while acknowledging the hierarchical structure of the Filipino workplace.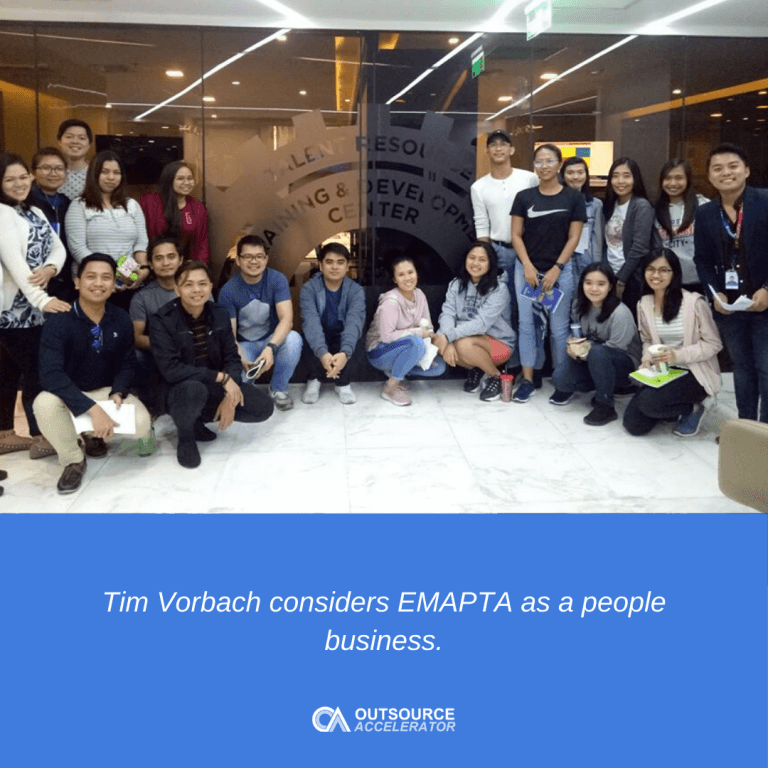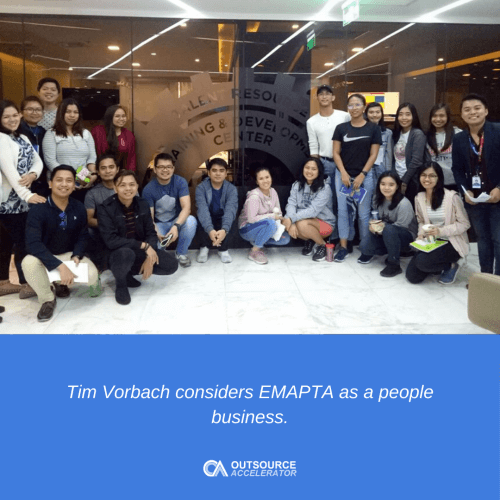 Tim Vorbach's advice for first-time outsourcing clients
When asked what hurdles he sees when people start outsourcing, Tim highlighted the importance of having the right staff for the job. Though there are competitive talents in the Philippines, the clients still have a say on what qualities are fit for their companies.
He mentioned that the reason their clients are satisfied with their work is that they get the right talent they need. For him, it is important since they don't just supply a workforce for the company, but they help them establish an extension of their business here in the Philippines.
EMAPTA helps the company save on labour costs and resources. However, they also remind their clients that it is not about just the savings or outsourcing the business. It is about changing the way they view offshoring as a strategy to operate an SME organization better and differently.