The Future of Global Employment with Futurist Richard Jaimes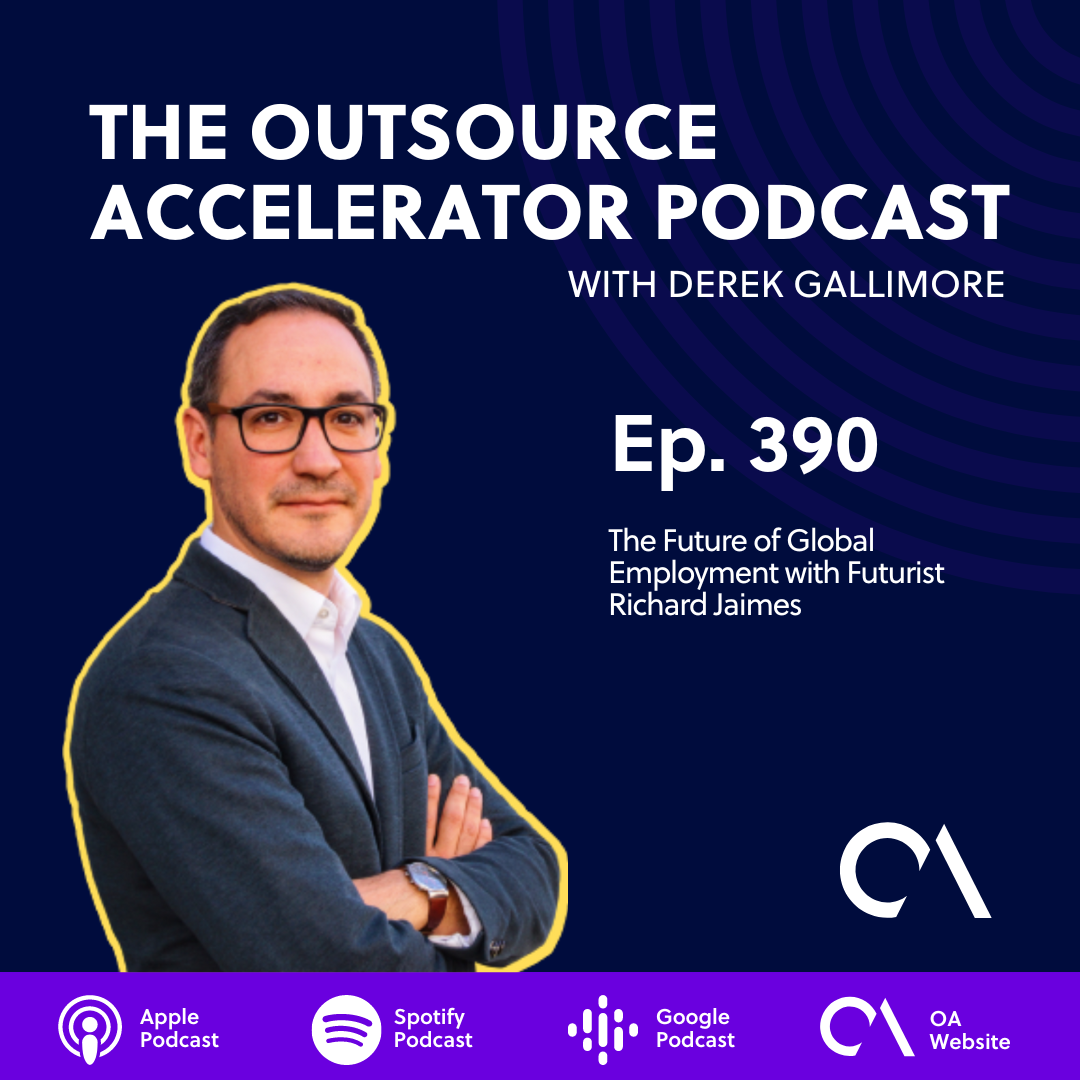 Turning Point
Derek Gallimore talks with Richard Jaimes, co-founder of Turning Point. The company offers outsourced futurist and strategic services to build future-ready companies.
In this episode, Derek and Richard will share insights on the future of employment and how Turning Point helps businesses prepare for the future.
The OA podcast features Richard Jaimes, co-founder of Turning Point. Offering outsourced futurist services, Turning Point intends to create better companies that are future-oriented, ready for change, and improve the working capital of people working for them.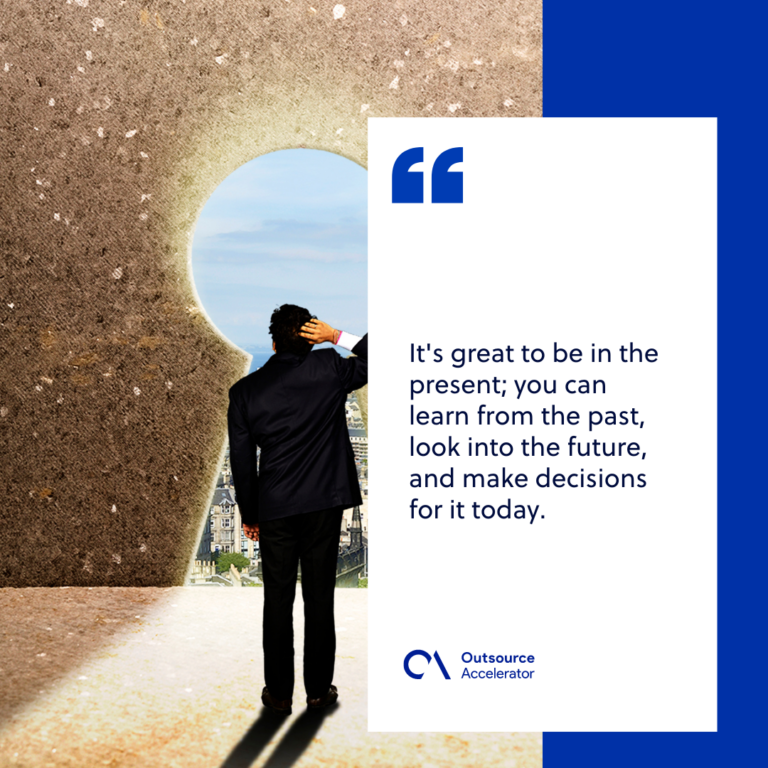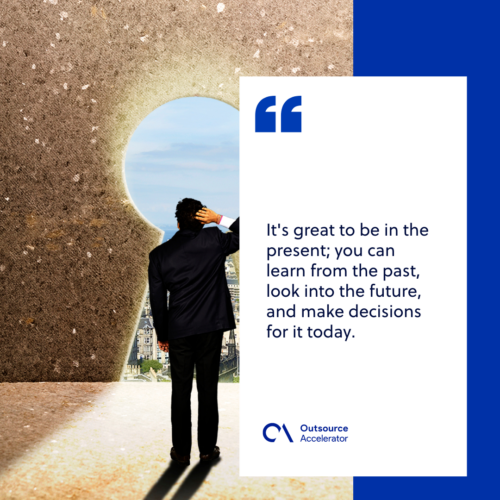 Futurism and its structure in a nutshell
Per Richard, thinking about the future is aiming to "look ahead, anticipate, read signals, [and] understand what might be happening today." At the same time, it pertains to "looking for things that have not developed into a trend."
Richard explains that futurism is the state of probability where someone is "trying to navigate into that future or even creating [their] own."
Futurism also has an array of different methods that companies can use. Though, the influence factor is "something that is influencing other elements" for change. A good example of it is measuring a market's development in terms of its interests and how they use a product or service.
Looking at these influence factors provides businesses "a systematic way of understanding the uncertainties of the future and deriving these effects." Richard encompasses this with a field of study they call strategic foresight. 
How innovation speeds up in the current times
Richard states that the amount of information a person gets throughout their lifetime in the 1700s is "comparable to one week of the New York Times today." In fact, people nowadays get an overload of information, making them numb to be able to grasp them all.
Through strategic foresight, Richard added, business leaders can filter what they need to concentrate on and act upon.
Richard points out that Turning Point helps their clients apply strategic foresight through their business model – "from the future to today to implementation." The company does not "want to leave things in the future; [they] bring it today."
In terms of information, Richard believes that the peak will continue, though data clustering is possible "in the next years." This is since everyone "needs to find ways of making [data] more simple and easier."
The future trends in different business aspects
Global connectivity
Richard agrees that connectivity "affects [organizations] in different industries." 
He observes that a lot of connectivity elements are enablers for all the data involved in running a business. Even the way people work has been changed by connectivity factors such as virtualization and digitalization. 
From these, as Richard says, remote companies have been created. These firms run without a physical presence and with their workers being completely remote.
The global economy in the next 20 years
The global economy sees two different paths to its future:
Countries getting more localized and creating a more sustainable environment

The world going into a "bigger economy that supports everything"
While Richard avoids having to predict the future as much as possible, he believes there "[won't] be an absolute scenario in the future." Rather, he sees the two scenarios coexisting in different areas of the world.
In the end, governments have to think about the different possibilities in playing each scenario out for their country.
The relevance of cities
As Richard observes, a lot of things occurred with industrialization and "having to be in a physical place to work." A lot of elements and factors centuries ago are now replaced with interesting advances, such as in the case of European cities.
Richard added that "companies and policies are changing strongly" as time passes. This is why cities and their governments should keep up with this development by finding out what they can offer to its habitants.
For instance, many cities are now "looking [for] ways [to reduce] CO2 emissions through accessible public transport. Some, meanwhile, look for ways to create "interconnected measures" with the case of smart cities.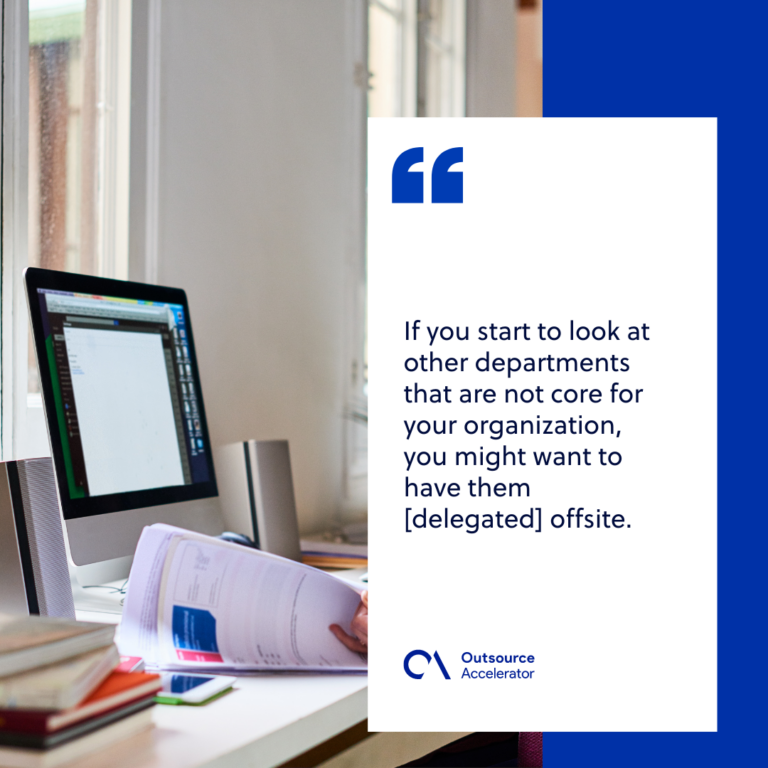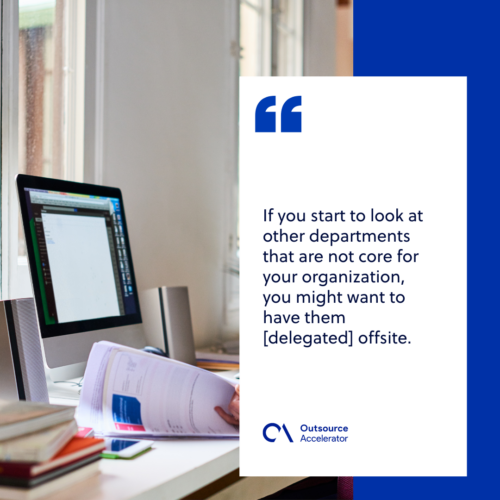 How managers can prepare for the future of the workplace
Richard believes there "will be an element of remoteness" with the workplace in the future. While many people want to go back to office for personal interconnection, they will "have the freedom to decide where [and] how [they] work, and how often do [they] come to the office."
With this, managers should lay out their plans and strategies in handling their employees. By considering their team's performance, productivity, and preferences at work, they have the opportunity to decide whether they will have employees on remote and what they can outsource offshore.
Get in touch with Richard through Turning Point's website: https://turningpoint.space. 
Listen to more podcast episodes here: