Pia Gladys Perey – Outsourcing Production Insights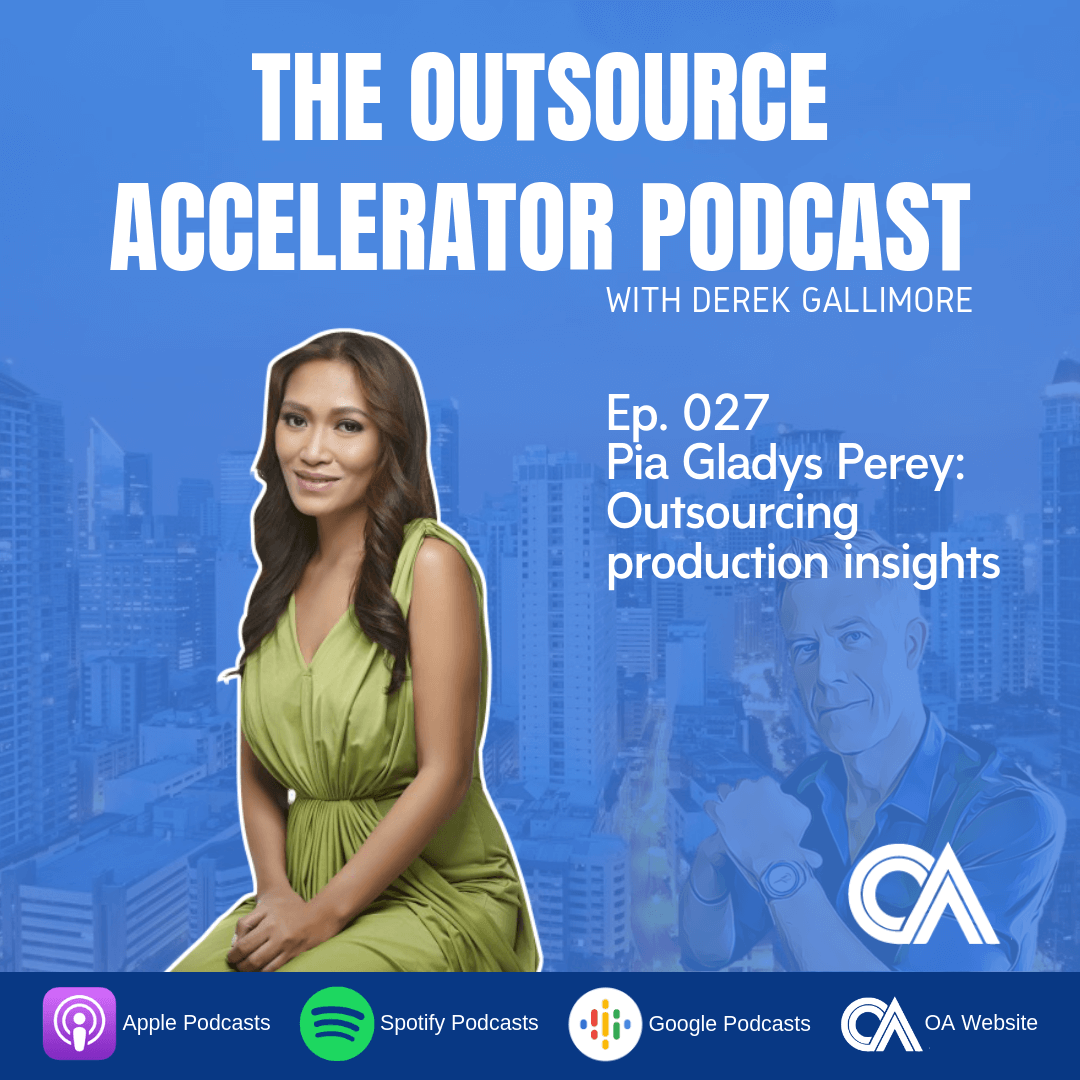 Ep 027 – Pia Gladys Perey
Derek and Pia will discuss about manufacturing. Pia will share her insights about manufacturing in the Philippines.
Summary
Pia and Derek discussed about manufacturing and Pia shared her knowledge on the topic.
The manufacturing sector used to be big in the Philippines until China happened. Also, partly because of the stricter labor laws.
The working conditions in China is really bad as discussed by Pia. Which is why she has this advocacy for her brand to be made in the Philippines. So, she has control over the working conditions in her factories.
Everyone knows about outsourcing in the Philippines which typically means voice, customer service and IT. Manufacturing used to be big however people don't really know about manufacturing in the Philippines but it's making a comeback now.
According to Pia; It is coming back a bit simply because there's so much effort in the fashion industry about sustainable clothing and then also a sustainable lifestyle. And the good thing about the Internet is there are documentaries that showed the working conditions of people. As a result, some consumers question the credibility of labels. There's a possibility that people are not going to support those labels or buy from them.
Smaller designers almost always get left with the obligation of doing and having to cover all those bigger production costs. While the bigger manufacturers have the benefit of mass production with a lower cost at the expense of other people.
With designers like Pia, they don't just simply sell a shirt, they sell the lifestyle that comes with it.
Pia's label is ramping up at the moment which is a leap since she came from limited ready to wear clothes now she is making mainstream ready to wear clothes at 50,000 pieces per design.
For Pia, it isn't as hard as she thought it would be, you just need to invest in the people and spend money when needed.
Quality in the Philippines is much better and Filipinos are very creative.
There is a lot of pressure to improve standards and working conditions in places like China and Bangladesh.
Working conditions and standards are better in the Philippines because people here are more aware of their rights. And the Department of Labor in the Philippines especially for the blue-collar jobs, they're protective of the employees. As a result, a lot of companies are following the rules because they have to.
Key Points
There's a huge amount of skill and depth in terms of manufacturing in the Philippines and advances in terms of cultural alignment. Most people speak good English so it really is an easy place to get business done.
Filipinos are very creative people, some of the head pattern makers from huge fashion labels are Filipinos.
Working conditions in the Philippines is far better than the squalid working conditions in China and other manufacturing countries.
Resources
outsourceaccelerator.com/podcast/episode 27
Transcript
Expand transcript
Listen to more podcast episodes here: