Outsourcing: Is it 'Slave Labor'? With Arnold San Miguel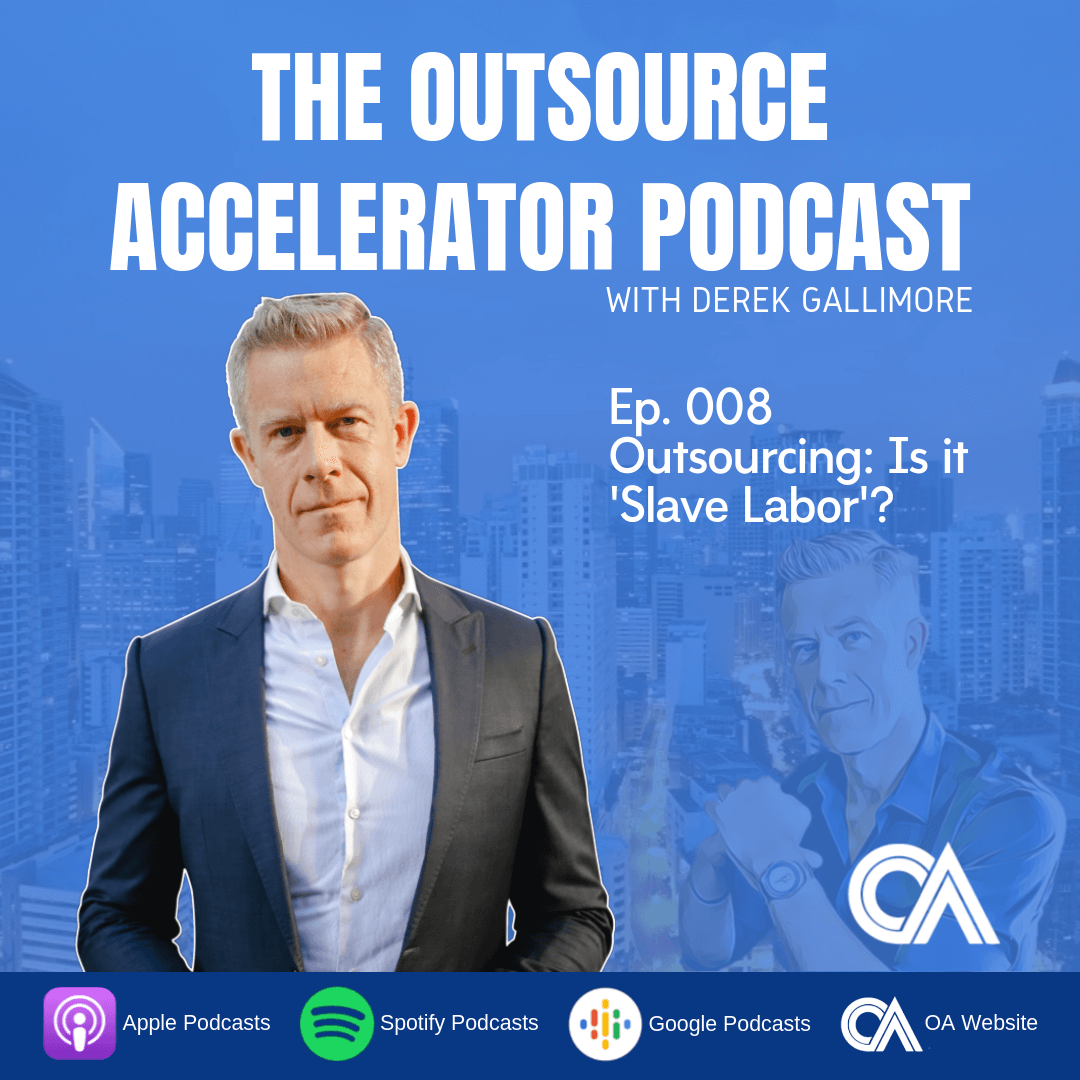 Arnold San Miguel has been in the BPO industry for many years. Giving him first-hand knowledge of what it's like to work in the BPO sector.
Arnold will briefly discuss how the BPO industry has changed over the years. It is far from how it was years ago. He will also discuss the perception of the people outside the Philippines. In this episode, he will share with us his insights and experiences in working In the BPO industry.
Summary
For most Filipinos, working in the BPO industry is the same as working for any Corporate Company. Very stable and fit for their specializations.
The BPO industry has changed gradually over the years, from merely emails and calls to more specialized tasks such as graphic designing and website managing.
10 t0 15 years ago BPO companies are very strict, however, nowadays, a lot of companies are becoming less strict to attract more efficient employees. One very good example is Google.
Arnold also addressed concerns about compensation, since the normal salary for BPO companies ranges from $300-$500 per month. He said that $500 is enough for a bachelor to live by but not enough if you have three children. However, the benefits given to employees will definitely help.
In choosing whether to go for a big BPO or a small BPO company, it will all boil down to employee preference. It mainly revolves around compensation and benefits, location, work environment and job fit.
Key Points
The BPO industry has evolved over the years. From emails and calls to more specialized tasks such as graphic designing and website managing.
For Filipinos, working for a BPO company is the same as working for a Corporate company. Both offer stability and job fit.
Companies planning to outsource to the Philippines should always consider the value of their money in the Philippines. This is to offer their employees a fair salary.
Resources
outsourceacceleratorcom/podcast/episode8
Transcript
Expand transcript
Listen to more podcast episodes here: